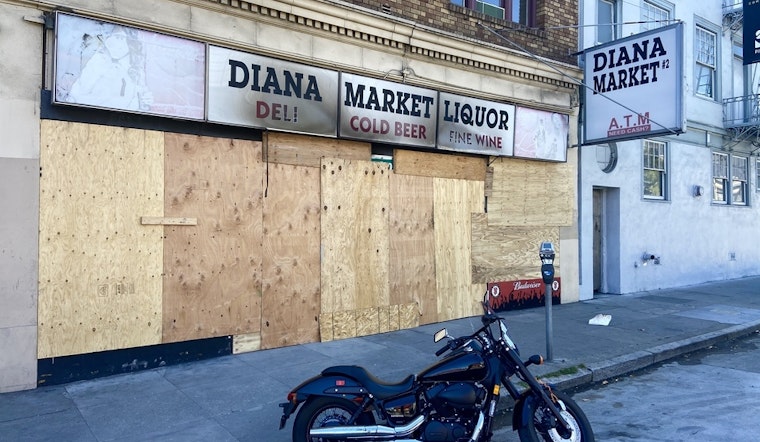 Published on June 09, 2020
Early on Saturday morning, SoMa liquor store Diana Market (292 9th St., at Folsom) was damaged in a one-alarm fire.
SFFD spokesperson Jonathan Baxter tells Hoodline the cause of the fire was "arson by incendiary device." He says a suspect is currently under investigation, but no arrest has been made.
"We do have a suspect, who's a known unhoused person in the area," he said.
The fire at the market, which is on the ground floor of a three-story apartment building, started at 5:05 a.m., and was extinguished by 5:39 a.m. No one was injured.
"Most of the damage was exterior, with little interior damage," said Baxter.
A Hoodline reporter visited the store yesterday to find it closed and boarded up. The sign above the storefront was visibly damaged by the flames. Hoodline has been unable to reach Diana Market's owners for comment.
Two other ground-floor businesses in the building — erotic bakery The Cake Gallery (290 9th St.) and Kama Sushi (294 9th St.) — did not sustain any damage from the fire.
All of the tenants of the upstairs apartment building were safely evacuated, and no one was injured.
"Fortunately, the fire department were at the building within a very short time of the fire," said Mark Grant, president of the building's management company, Amore Real Estate. "All tenants were removed from the building safely."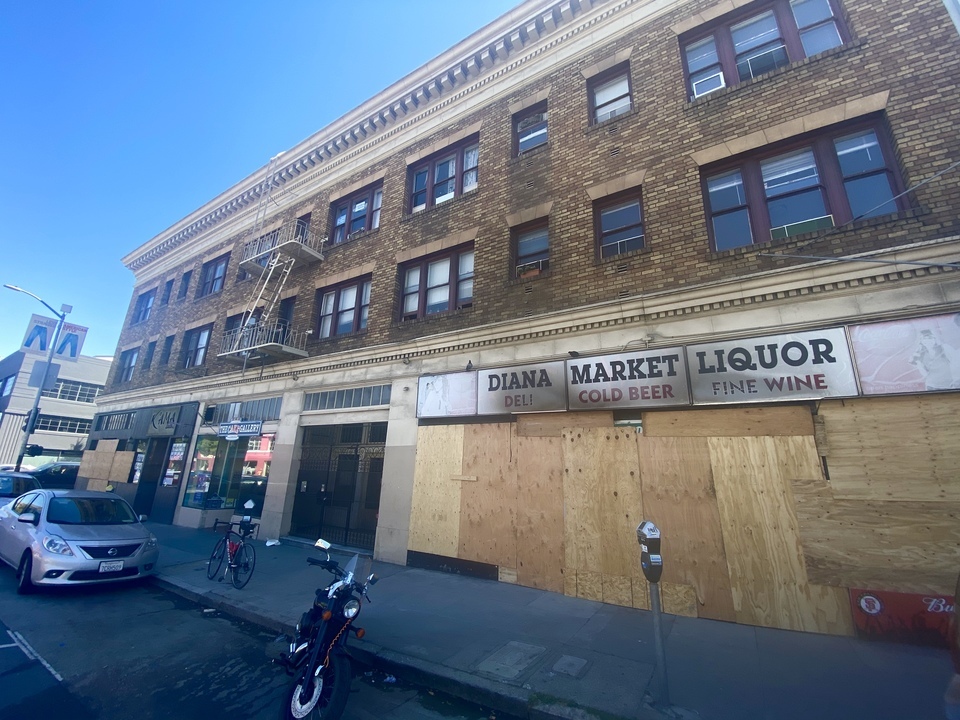 A person who lives above the store tells Hoodline that the fire flooded the apartment building's hallways with smoke — and that none of its fire alarms went off.
A resident of the building tells Hoodline everyone did not exit the building, as Grant suggested, due to the fire alarms not going off. 
According to the resident, "someone with a blowtorch lit the outside of the building on fire through the glass, and the fire ignited on the ice machine and the front of the store."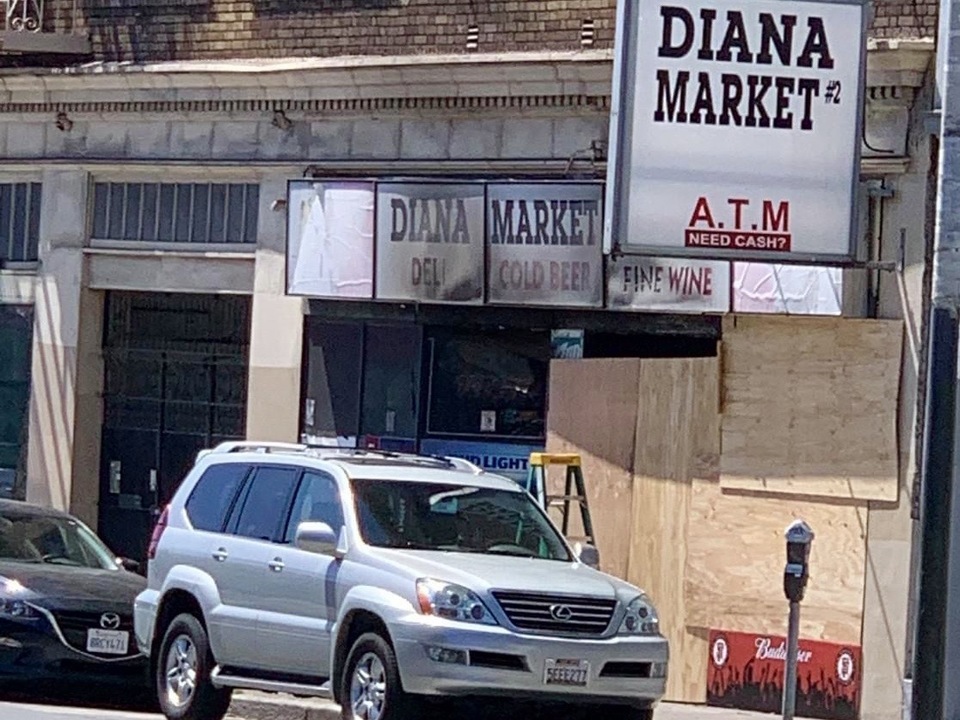 Baxter said that SFFD investigators will be looking into why the building's alarms and smoke detectors did not go off during the fire.
"The fire alarm, fire extinguishers and smoke detectors are inspected annually," said Grant. "We are completing our additional inspection this week."