Sonder, a San Francisco-based startup specializing in furnished apartment rentals, is suing to end its lease at 2112 Market St. (at Church).
The company, as well as the building's developer, faced criticism last year for allotting all 52 of the building's market-rate housing units to medium-term rentals of a month or more.
Some area residents decried the loss of new, permanent dwelling units, arguing that using the building for furnished rentals by the month exploited a city loophole. San Francisco defines "short-term" rentals as stays of 30 days or fewer.
The San Francisco Business Times was first to report the lawsuit, filed with the San Francisco Superior Court on July 2. In the suit, Sonder argues that its business has been affected by the COVID-19 pandemic, and it can't afford to continue operating out of the building. 
"We're exercising our right to terminate certain leases in the San Francisco market, due to newly enacted or changed restrictions," a Sonder spokesperson told Hoodline via email. 
In the lawsuit, Sonder argues that an "early termination provision" in its contract is applicable to any situation that would have a "material adverse effect" on its business.
In the meantime, developer Brian Spiers says the company hasn't been paying him rent, even as it continues to collect rent from its subtenants. 
In a statement to Hoodline, Spiers says that Sonder asked him for three to four months of rent abatement when the pandemic hit in March. It also refused to pay rent moving forward, unless its lease was amended with "meaningful concessions."
"We are disappointed that Sonder has unilaterally ended our good-faith discussions regarding a potential early lease termination by filing this lawsuit," Spiers wrote. "We intend to exercise our remedies under the lease for the failure of Sonder to comply with its lease obligations."
The company declined to comment on how many residents still live in the building and pay rent to Sonder, or when it last paid rent to Spiers. Some units in the building are still listed for rent on Sonder's website.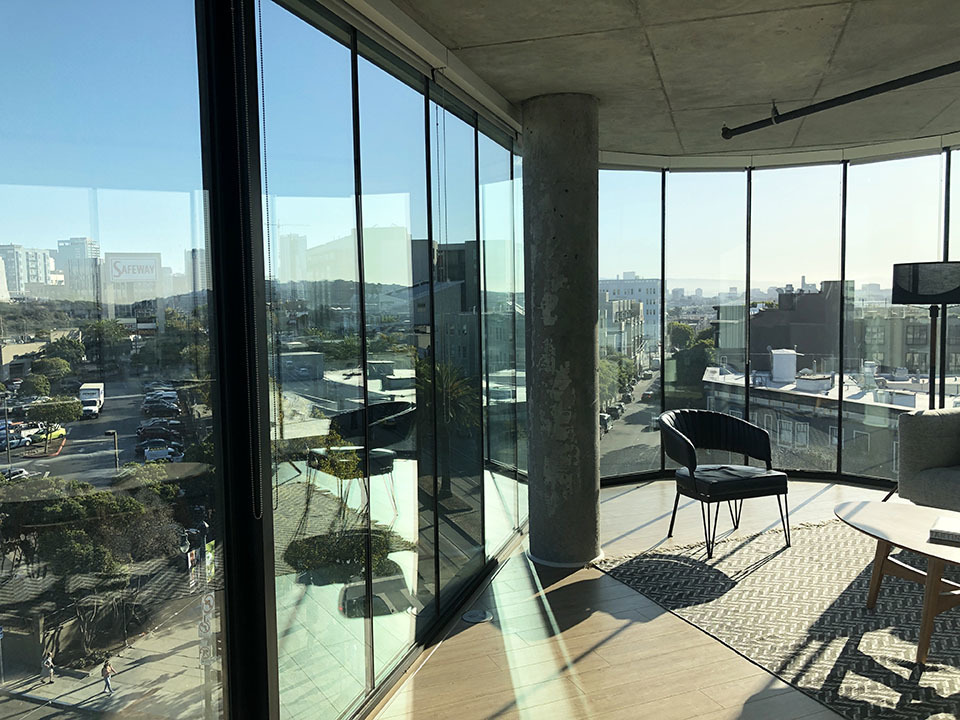 The Church & Market building was one of several included in a subscription-based product called Sonder Residences, which allowed residents to change buildings (and even cities) on a monthly basis as desired. The furnished rentals offered hotel-like amenities, including housekeeping and freshly laundered sheets and towels.
As of last fall, Sonder Residences also operated out of two other San Francisco buildings, at 600 South Van Ness Ave. in the Mission and 1463 Lombard St. in the Marina. The subscription service itself appears to have been discontinued, but units in the Mission building remain listed for rent on Sonder's website.
Sonder's spokesperson says the company is seeking to terminate its leases on "all non hotel-licensed locations that do not currently offer short-term stays." They declined to share a list of the locations. 
Two weeks ago, Sonder raised a $170 million Series E round, at a valuation of $1.3 billion.
According to Forbes, 27-year-old CEO Francis Davidson put "recession clauses" in many of Sonder's contracts, which have protected the company by decreasing rents 8% during the pandemic. It's unclear if the Church & Market contract had such a provision.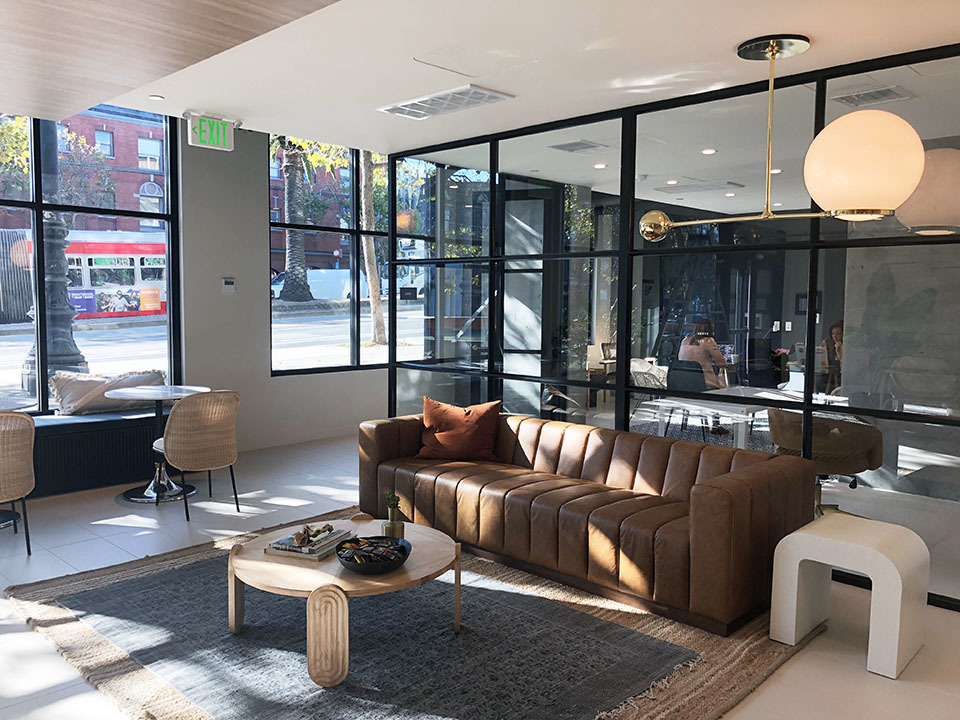 Neighborhood advocates expressed optimism about the potential return of permanent dwelling units to the building, which Spiers said will continue to be used for apartment rentals.
"While a pandemic is not the situation we had hoped would change the use of the building, we do hope that if Sonder does vacate the property, the owner will return to his original proposal of much-needed housing for long-term residents," said Kimyn Braithwaite, president of the Duboce Triangle Neighborhood Association.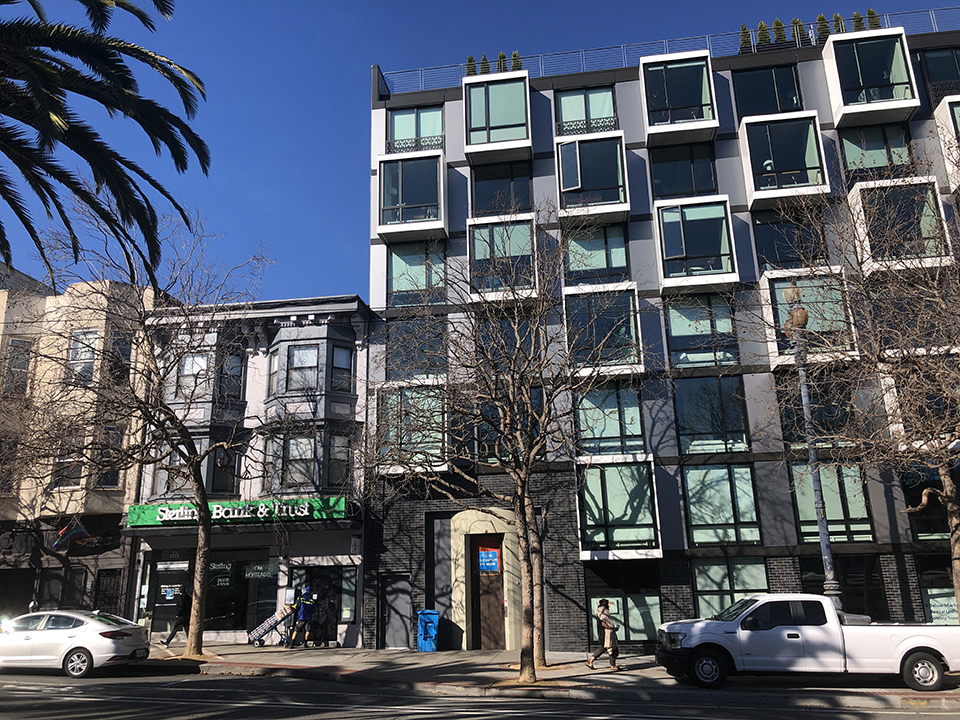 The building also has eight below-market-rate (BMR) units, which are managed through the Mayor's Office of Housing. Spiers said six of those units now have tenants, five of whom moved in over the last six weeks.
Construction on one of the building's ground-floor retail spaces, which will be the new home of neighboring Sterling Bank, is also underway. A bank representative confirmed that "some work has begun."