At a community meeting on Thursday night, the developers of a city-owned site at 730 Stanyan St. (and Haight) unveiled preliminary design concepts for the 100% affordable housing project set to be constructed there. 
The meeting also offered more information on the two communities the project will serve — people making 30 to 100% of the area median income, and 18-to-24-year-olds transitioning out of homelessness. 
Representatives from the Tenderloin Neighborhood Development Corporation (TNDC) and Chinatown Community Development Center (CCDC) — who were jointly awarded the project by the Mayor's Office of Housing and Community Development (MOHCD) —  said they determined the two priorities after surveying neighbors earlier this summer.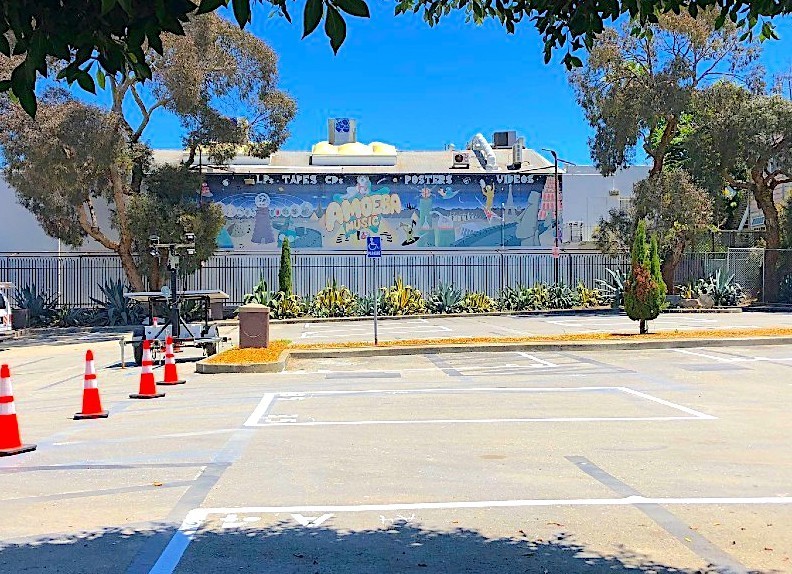 Located on a lot formerly home to a now-demolished McDonald's, the 730 Stanyan project will have 120 to 150 units, with a mix of studios and one-, two-, and three-bedroom apartments. Unit sizes will range from 350 to 1,000 square feet.
Between 75 and 80% of the building will be earmarked as indexed housing for people making 30 to 100% of the area median income (AMI). Currently, that's between $29,000 and $82,900 per year for a single person, or $38,000 and $118,000 per year for a family of four.
The remaining 20 to 25% of the building will be allocated to transitional-aged homeless youth (between 18 and 24 years old), with the goal of getting them off the streets.
That came as a surprise to some attendees, who thought the remaining housing would be allocated specifically to seniors. 
"We need to be able to stay in our neighborhood," one older person said during a question-and-answer session, noting that the current group of elders helped forge the Haight's reputation in the 1960s. 
"We were directed by MOHCD to focus on transitional-aged youth, not seniors," responded TNDC project manager Emily Van Loon. She noted that District 5 has a high percentage of transitional-age homeless youth relative to the rest of San Francisco, and that the city has other senior housing projects in the works. 
"MOHCD has shared with us the amount of senior units that they'll have coming online in their pipeline in the next few years, and it's pretty great," Van Loon said. Seniors will also still be welcome to apply for the income-indexed Haight housing — it just won't be specifically allocated to their age group.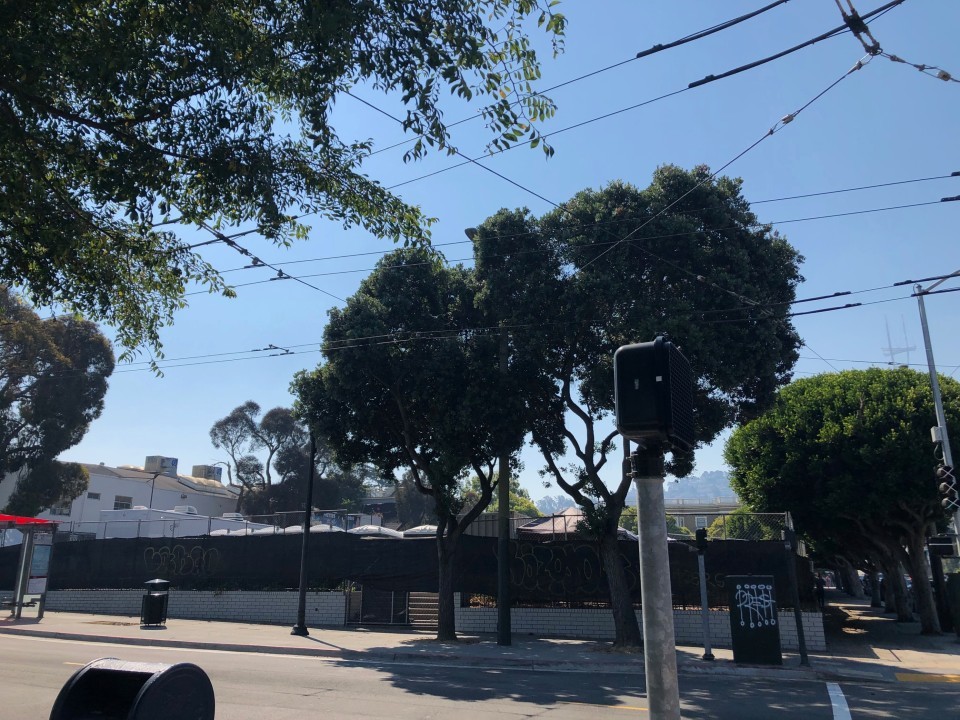 Seniors will still have a place in the building's picture. One of the five planned tenants for the building's 12,000-square-foot ground-floor commercial space is a senior center.
The four other ground-floor tenants will also be targeted at vulnerable groups: a drop-in center for transitional-age youth, a low-cost childcare center for residents and neighbors, a jobs training camp, and a low-cost healthy fast food service.
Each service will be tweaked and refined during the community feedback process. For example, the job-training site may focus on a variety of careers, or just tech and coding; the fast-food service could be grab-and-go or a sit-down cafe.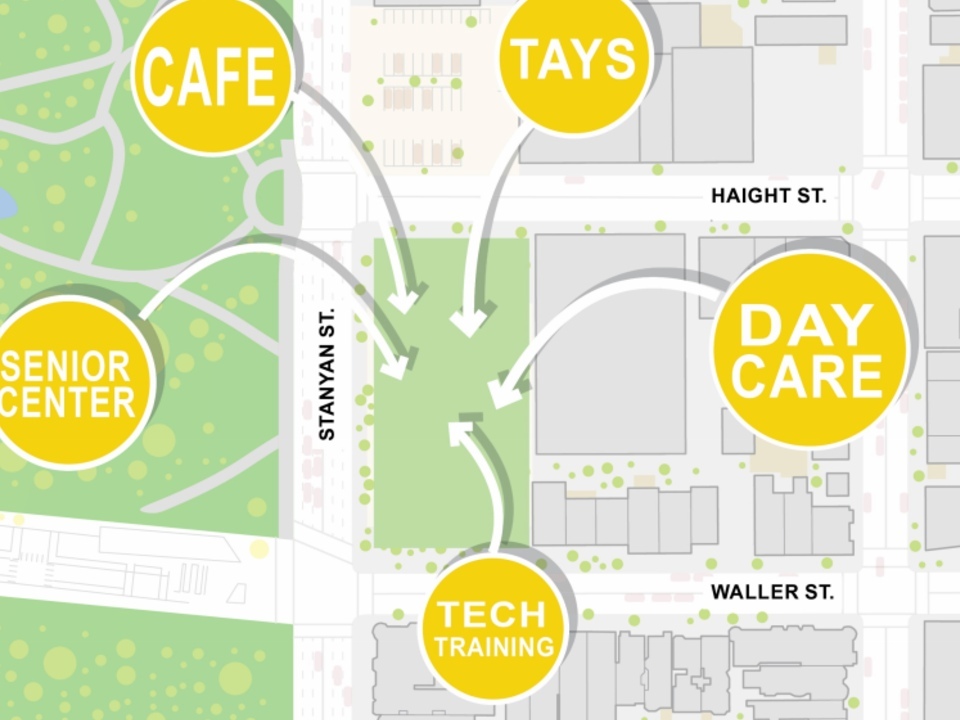 Because it's marked 100% affordable, the building itself is allowed to exceed the local 50-foot height limit, and will stand between 60 and 83 feet tall.
That added height will allow space for even more units in a district where, as CCDC project manager Bo Han noted, there's been a paltry 1% gain in housing stock over the last decade.
Architects for the project, including local YA Studio, detailed their early design concepts for how to incorporate a tall building into the area. They plan to lean on public and private green spaces, varied building depths, and different scales for different sides of the structure to keep it visually porous.
The developers said they plan to send out another round of surveys at the end of this summer, and reveal the next iteration of design proposals sometime around late October.
If all goes as planned and the full retinue of funding comes through as expected, construction will begin two years from now, Han said.
In the meantime, the lot is set to continue through the end of November as a safe sleeping site for 40 unhoused campers.
After that, MOHCD is expected to select a temporary, interim use for the site, as long discussed. Past proposals have included an Off the Grid food-truck park and a temporary center for homeless and at-risk youth, though it's unclear if either is still in play.
Spokespeople for 730 Stanyan said that "the developers have no site control during interim use," and that the choice of a temporary operator will fall under the jurisdiction of the city.