Here's a brief roundup of recent openings and closures along the Polk Street corridor during shelter-in-place. In this edition: a local cafe expands, while a cocktail bar and nail salon call it quits.
Opening
Cafe Réveille (1998 Polk St.)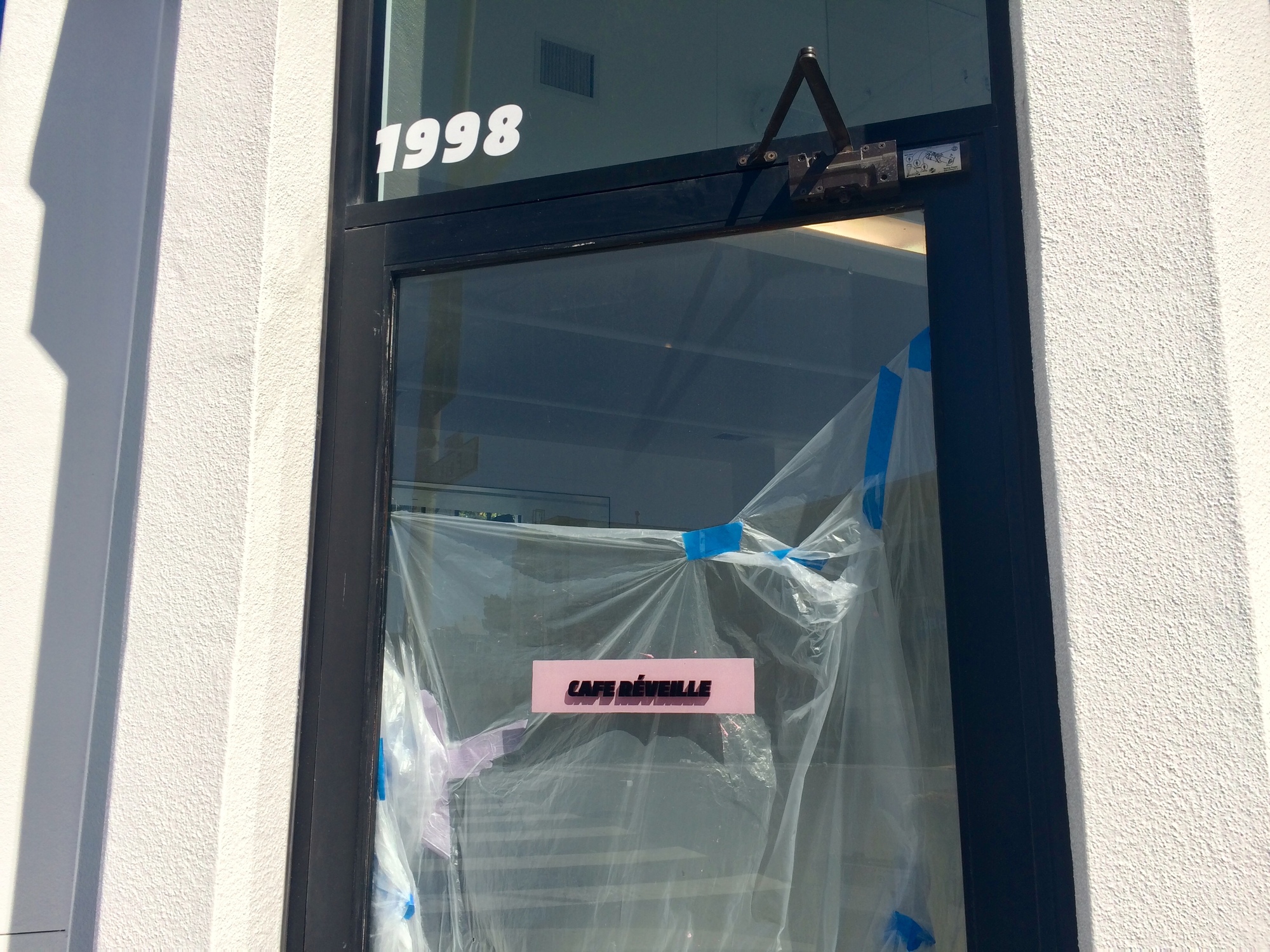 Based on signage on its storefront, Cafe Réveille appears to be taking over the former Belcampo Meat Co. location on the southeast corner of Polk and Pacific streets.
There's no word on an opening date, and the café's owners did not respond to a request for comment on the new location. But public records show that Café Reveille has filed a permit for light construction at the address — namely, replacing the exterior tile and changing the lighting.
Café Reveille is owned by North Beach-based Reveille Coffee Co., which brands some of its cafes under that name and some as Café Reveille. The former brand has outposts in North Beach and the Castro; the latter's locations are in Mission Bay, the Lower Haight and Berkeley. 
In addition to Reveille coffee drinks, the other Café Reveilles serve items like breakfast sandwiches, smoothies, juices and healthy "bowls." 
Closed
House Rules (2227 Polk St.)
On July 28, Polk Street cocktail bar House Rules announced its permanent closure.
Open since 2015, the low-key neighborhood spot was known for its comfort food and cozy fireplace. Its owners did not respond to a request for comment.
City Beauty Salon (1610 Polk St.)
A longtime Polk Street nail salon, City Beauty, has also closed its doors. A for-lease sign hangs in its papered-over windows.
While an owner couldn't be reached for comment, nail salons have especially hard-hit by the extended closures mandated due to COVID-19.
City Beauty now joins a neighboring vacant storefront. Ella's American Kitchen, which took over the former Sushi Rock space in August 2018, closed its doors last year.