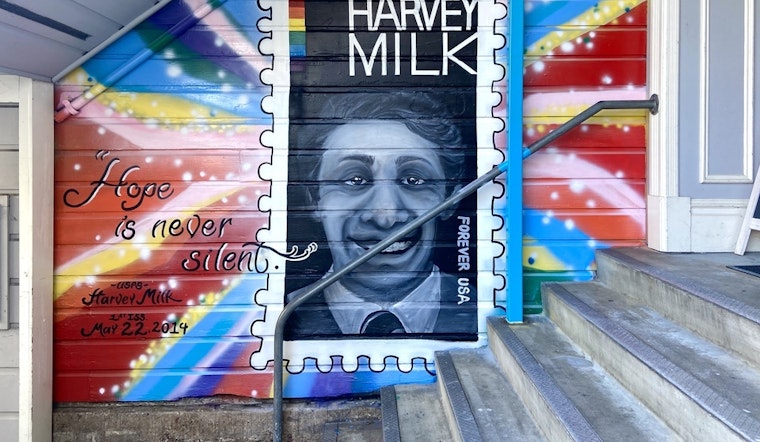 Published on September 09, 2020
Here's the latest on Castro-area business changes during shelter-in-place. A trio of businesses have called it quits, a popular neighborhood dive bar is open again and a handful of barbershops and salons have been given the go-ahead by the city to return.
Closures
Ritual Coffee Roasters (2299 Market St.)
After three years in business, Ritual Coffee Roasters has closed its Castro outpost. It served its last cup of coffee on Labor Day.
"It's heartbreaking to say goodbye to our neighbors, our regulars, and our cozy little cafe on Market Street," Ritual wrote on Instagram. A representative did not respond to a request for comment on the reason for the closure.
Ritual's three other San Francisco locations — in the Mission (1026 Valencia St.), Haight (1300 Haight St.) and Hayes Valley (432B Octavia Blvd.) — remain open. The Bayview location (1634 Jerrold Ave.) is marked as "closed until further notice" on the company's website.
There's no notice of the Castro location's closure posted in its windows, but it's been removed from Ritual's website.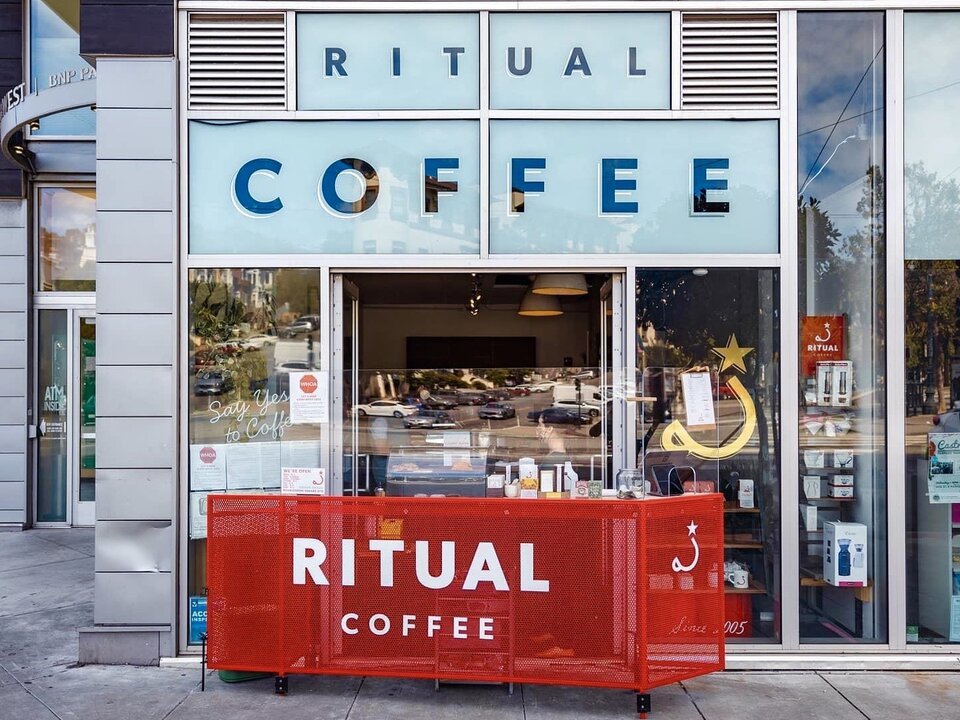 The move comes after a summer of turmoil for the company. Employees have accused "Chicken John" Rinaldi, the husband of Ritual owner and founder Eileen Rinaldi, of creating an uncomfortable working environment. 
In a report in Mission Local, Ritual employees said that John Rinaldi tackled a Black man who tried to steal cash from the Hayes Valley location's tip jar, then screamed at the man and told him he would die in jail. 
Eileen Rinaldi told employees she planned to change the company's culture in response to that incident, as well as another incident in May, in which a manager called the police on a man of color who was angered by a disorganized post-pandemic ordering policy.
It's possible that another coffee company could take over the Ritual space; it succeeded espresso bar Wildcraft, which closed in 2017 after less than two years.
But it's also clear that coffee shops in the Castro are struggling amid the pandemic. Weaver's Coffee & Tea (2301 Market), which is across the street from Ritual, announced a temporary closure last month, with no set return date. 
Update, 4:00 p.m.: Eileen Rinaldi shared this statement with Hoodline after publication:
Unfortunately, our COVID-safe format was unsustainable at this location. Small neighborhood cafes are reliant on a ton of foot traffic, and with so many other businesses being closed, a lack of tourism, and a huge drop in foot traffic, we just weren't seeing the numbers to support this location.

Ritual is healthy, and our other retail locations are doing fine. Every purchase at a local business counts right now, so I'd urge readers to think about whether there are any purchases they're making from chains or giant internet retailers that they could switch to buying from a local business, regardless of what it is. 
Hand Job (4051 18th St.)
Nail salon and spa Hand Job has closed its 18th Street outpost after four years. Its original location, at 565 Castro St., will remain open. 
A Hand Job employee declined to comment on the closure, but confirmed that the Castro Street location is now offering outdoor services for customers.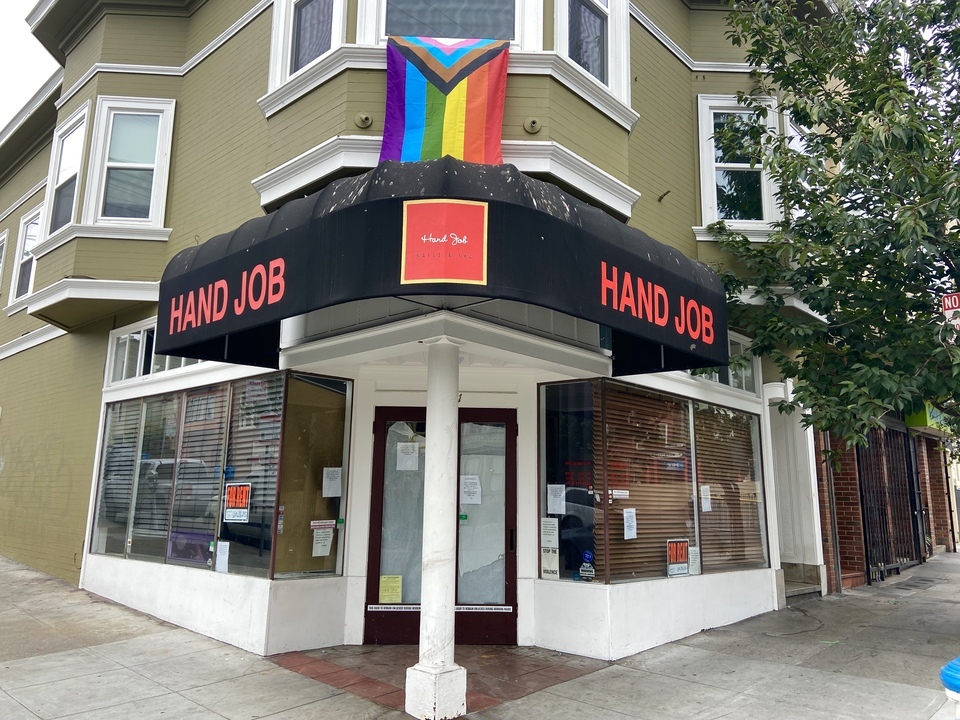 The 1,300-square-foot space is currently listed on Craigslist, with an asking rent of $4,950 a month.
Big Cleaners (4359 18th St.)
Dry cleaner Big Cleaners, at 18th and Eureka, closed on August 31, according to a sign in its window.
Hoodline reached out for comment, but the business' phone line has been disconnected. A reporter also dropped by the store, but it had been cleared out, with all of its furniture, fixtures and remaining dry cleaning items placed in a large debris box just outside.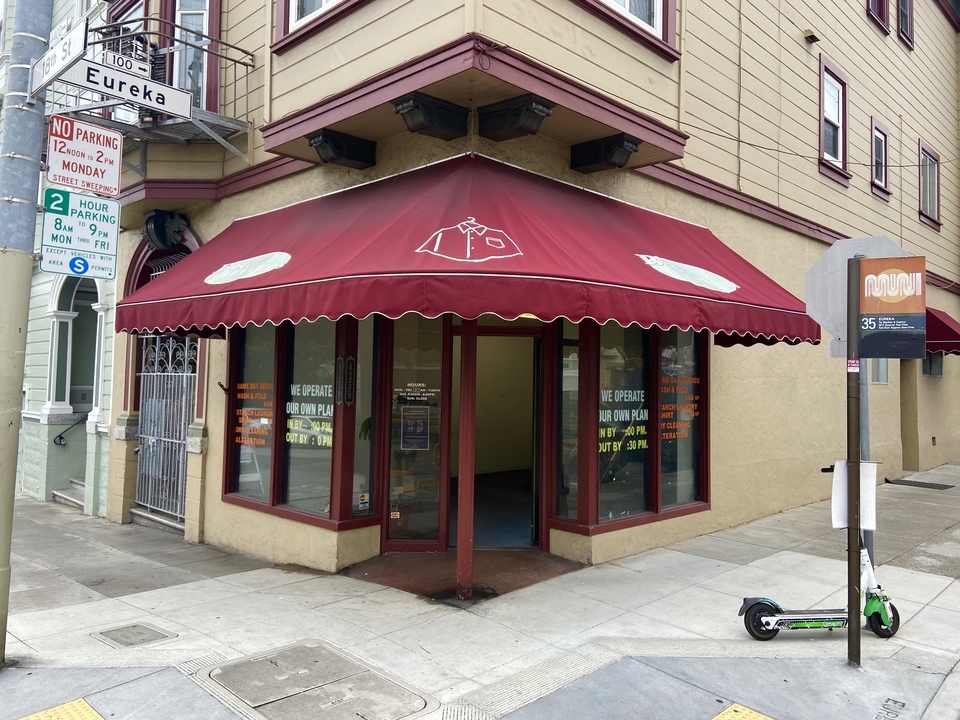 It's unclear how long Big Cleaners had operated. Public records and Yelp reviews indicate it had been open since at least 2007.
The loss of Ritual Coffee, Hand Job and Big Cleaners puts the total number of permanent Castro business closures during shelter-in-place at 20. Other August closures included Yoga Loft at MX3 Fitness (2336 Market) and German café Mauerpark (500 Church).
In July, the neighborhood lost video bar Badlands (4121 18th), Wells Fargo Home Mortgage (2258 Market), Destino Latin Bar & Pisco Lounge (1815 Market), Nizario's Pizza (4077 18th) and smoke shop Puff 'n Stuff (504 Castro).
Other closures since March include barbershop Male Image (2195 Market), a Verizon retailer (2199 Market), San Francisco Pet Grooming (209A Sanchez), It's Tops Coffee Shop (1801 Market), children's clothing store Mini-Chic (4011 18th), Latin American restaurant The Castro Republic (2295 Market), gym chain 24 Hour Fitness (2145 Market), nail salon Gloss N' Glam (258 Noe), pet store Best in Show (545 Castro), and vitamin/supplement store Active Nutrition (2275 Market).
Reopening
Lucky 13 (2140 Market St.)
Though its fate has been in limbo for years, neighborhood dive bar Lucky 13 is still going strong. It reopened to customers on Sept. 4, with cocktails and food from Little Brothers Catering Company on its side patio. 
For now, the bar will be open Friday through Sunday from 3 to 9 p.m. If things go well, it could potentially open seven days a week.
"This is a trial run for us, so please help make it a success," the owners wrote on Facebook.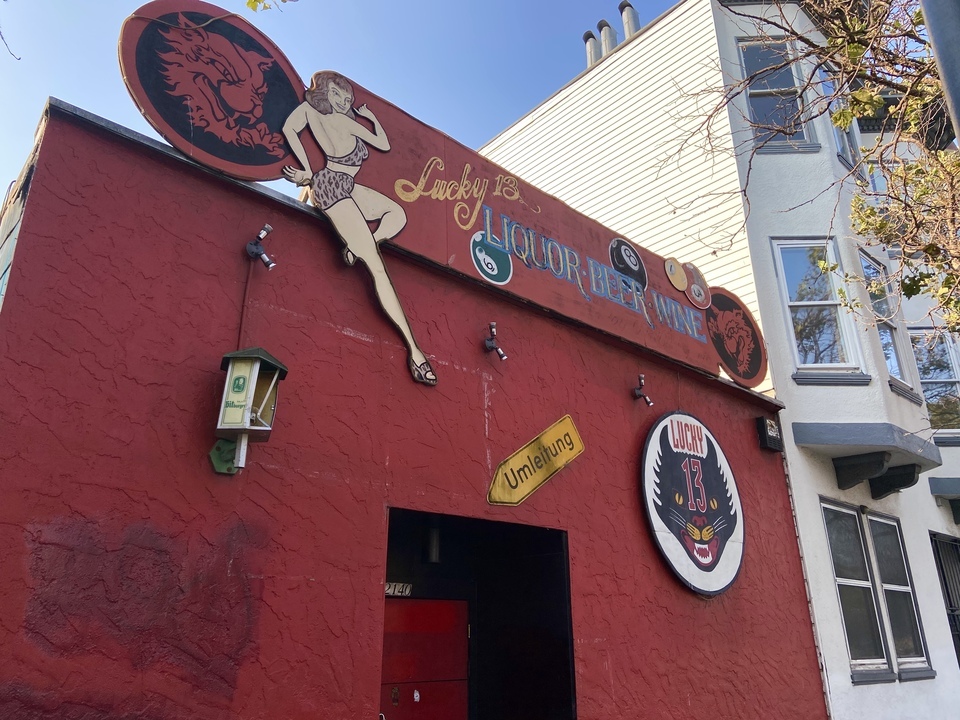 On Facebook, Lucky 13 reminded customers to wear masks and practice social distancing while visiting the bar. While they'll be allowed inside the bar to order and access the patio, they cannot be seated indoors. 
"We have waited a long time to make this happen!" they concluded. "Hope to see your masked, smiling faces soon."
Reopenings
With San Francisco allowing personal-services businesses to reopen outdoors, a handful of Castro-area barbershops, hair salons and nail salons are back in business.
In addition to the Castro Street location of Hand Job (mentioned above), the list includes Joe's Barbershop (2150 Market St.), Castro Barber Lounge (2265 Market St.), People Hair & Nails Spa (207 Sanchez St.), Angelo Hair Styling Salon (3931 18th St.) and Healing Cuts (3903 18th St.)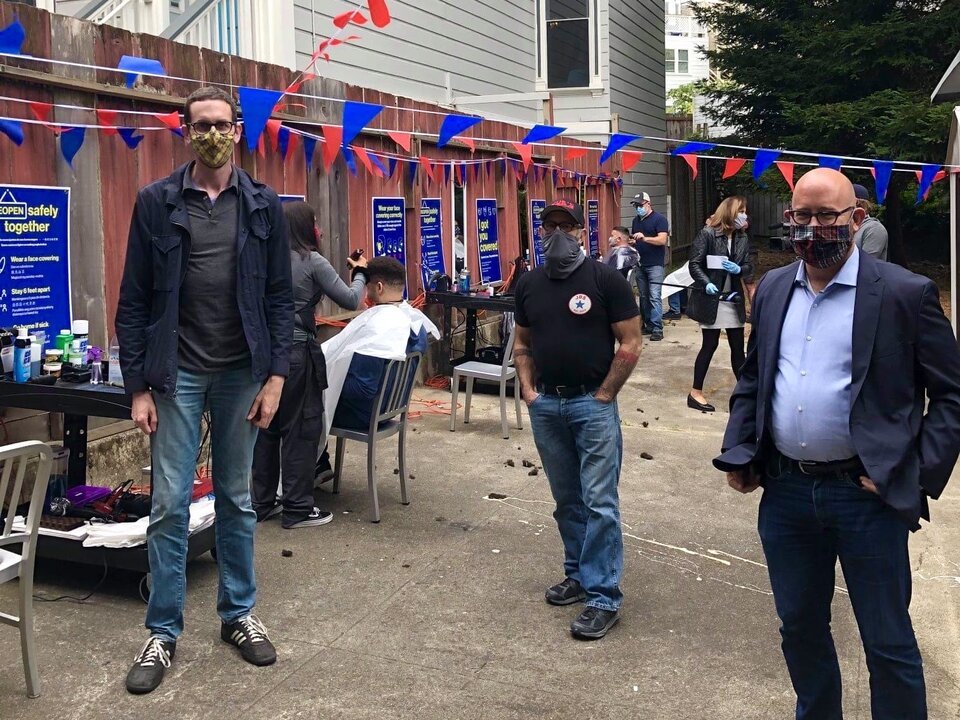 The reopening is actually a grand opening for Castro Barber Lounge, which had to put off a planned spring debut after the shelter-in-place order came down in March. 
"It feels like a great relief, even with some limitations," said the barbershop's owner, Angel Benitez. He's even more excited for the opportunity to eventually open indoors.
Not every salon plans to reopen outdoors. Diane Ramirez, owner of Bangin Hair Salon, will wait until indoor service resumes.
"I don't feel it will be comfortable, nor sanitary, for that to be a viable option," she wrote on Instagram.
---
We love tips from readers! See something interesting while you're out and about? Text Hoodline and we'll try to find out what's going on: (415) 200-3233.