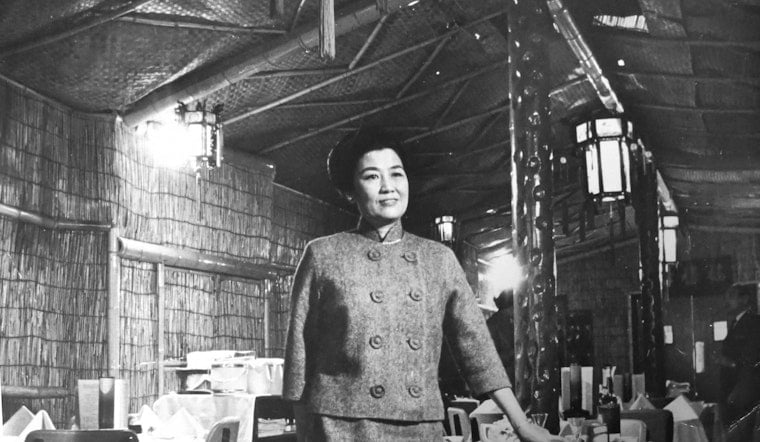 Published on October 28, 2020
San Francisco food icon Cecilia Chiang died Wednesday at the age of 100, and with her goes a century of taste memories and a long lifetime of stories spanning two continents and multiple wars. As the proprietor of The Mandarin, which first opened at 2209 Polk Street in the early 1960s before moving to a larger space in Ghirardelli Square, Chiang is credited with introducing American diners to an authentic Chinese cuisine that she remembered from her childhood. And The Mandarin, in turn, would inspire a generation of increasingly food-obsessed Americans to explore regional Chinese cooking and some now ubiquitous dishes from Sichuan and Hunan that no one in the U.S. had eaten before she put them on her menu.
The date of the opening of the original Mandarin at Polk Street is not exactly clear, even looking at interviews with Chiang herself. The Chronicle pegs it in 1959 in their obituary today. Eater had it in 1961 via an interview that Chiang did with local chef Belinda Leong in 2018, but in that same interview Chiang says, "My first restaurant was on Polk Street. At that time, 1960, Polk Street had no offices, no nothing." Food & Wine puts the opening in 1961, but that same timeline mentions a 1959 trip Chiang took to San Francisco which was supposedly the same one in which she got stuck with the lease on the original restaurant, after helping out to friends from Tokyo who backed out of a deal they had initiated.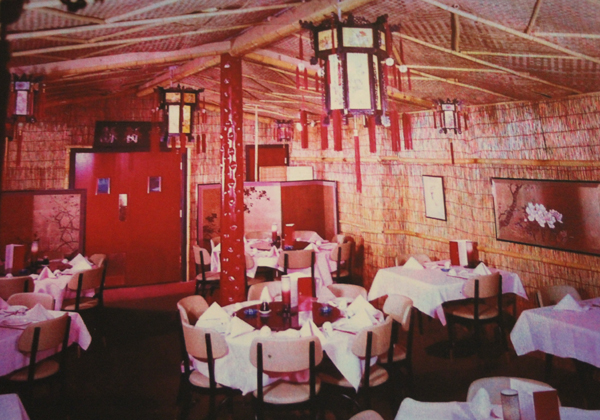 The original Mandarin on Polk Street. | Photo courtesy of Cecilia Chiang, via KQED
In any event, Chiang moved to the Ghirardelli Square space that would make her famous in the food world between 1967 and 1968, offering a high-end dining experience in even nicer digs than on Polk Street — and in the process rewriting a narrative about Chinese culture for Americans who had been taught something less flattering. The desire to create such a space came from Chiang's privileged upbringing, being the seventh daughter in a family of 12 children growing up in a 52-room Ming Dynasty palace that took up an entire city block in Beijing. While her family's fortunes suffered first with the Japanese invasion in 1939 and later with the Communist revolution, she married and relocated first to Japan, and then to San Francisco around 1959 or 1960.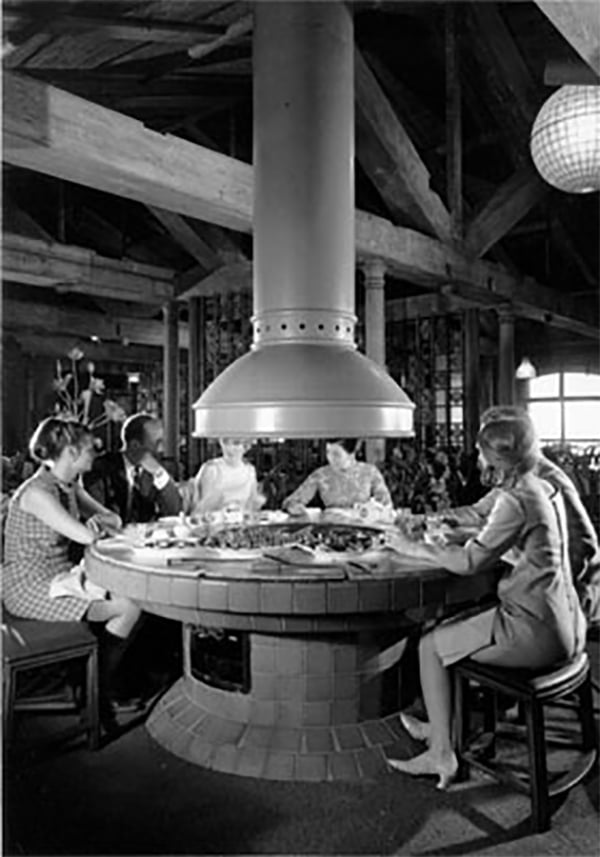 The Mandarin at Ghirardelli Square. | Photo: San Francisco History Center, San Francisco Public Library
At first this was just a visit to a recently widowed sister who lived near SF's Chinatown. But the visit changed the course of her life after those Tokyo friends left her with a restaurant space she'd just paid a non-refundable deposit on. She hired a married couple who responded to a newspaper ad, a couple from Shandong who were both talented chefs, and she set about having them recreate the dishes she remembered from her youth and the two cooks that served her family — dishes like mu shu pork, tea-smoked duck, beggar's chicken, pan-fried potstickers, kung pao chicken, sizzling rice soup, and hot-and-sour soup, which Americans had never seen. (As the New York Times notes in an obituary, "Mandarin cuisine" was a catchall term that encompassed the local food of Beijing as well as
"I never cooked, but I knew exactly what the food should taste like and look like," Chiang said in a Wall Street Journal interview. "I have a very good palate and good memory. And that became the recipes."
Legendary SF Chronicle columnist Herb Caen is credited with putting The Mandarin on the map with locals, and filling up seats in that first 65-seat version of the restaurant. But by the time she was holding court in Ghirardelli Square a few years later, Chiang was a the grand dame of a mecca for food lovers intent on exploring more of what China's cuisine had to offer. As she told the Chronicle in 2007, "I think I changed what average people know about Chinese food. They didn't know China was such a big country."
Below, a few more historical photos of The Mandarin. Chiang sold her interest in the business in 1991 — and two years later her son, Philip Chiang, parlayed his ownership of the Los Angeles branch of the restaurant into creating the P.F. Chang's brand. The Mandarin closed in Ghirardelli Square in 2006.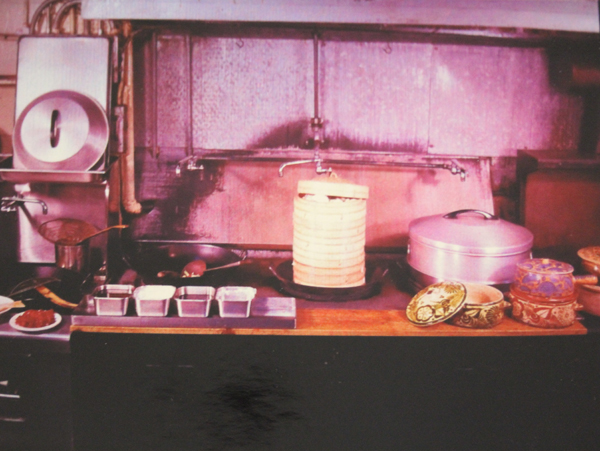 The original Mandarin on Polk Street. | Photo courtesy of Cecilia Chiang, via KQED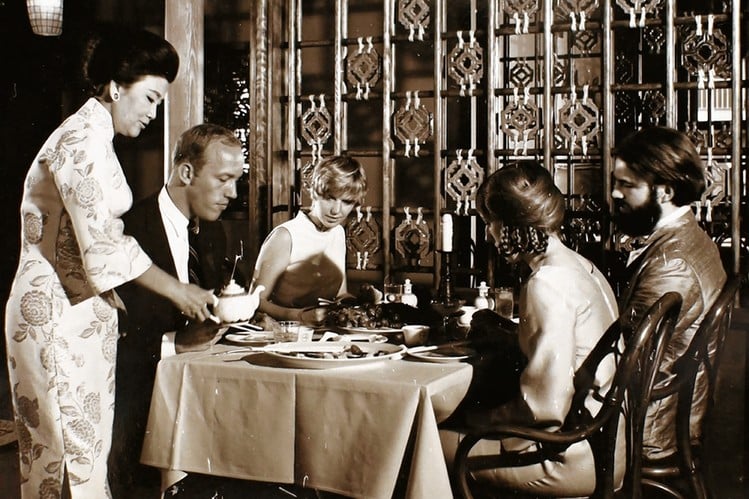 Chiang serving guests at The Mandarin. | Photo courtesy of the Chiang family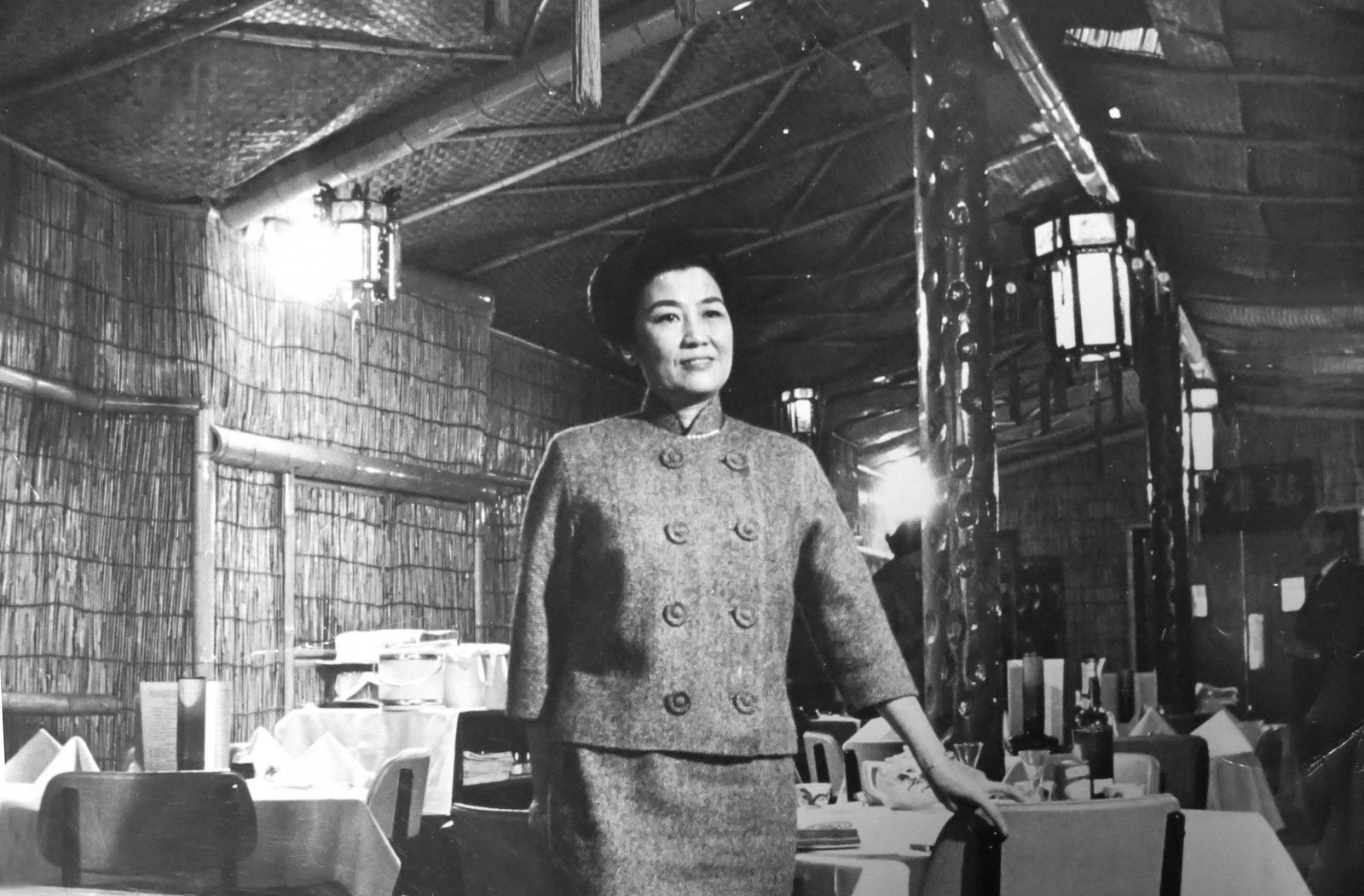 Chiang at the original Mandarin | Courtesy photo via Vice.