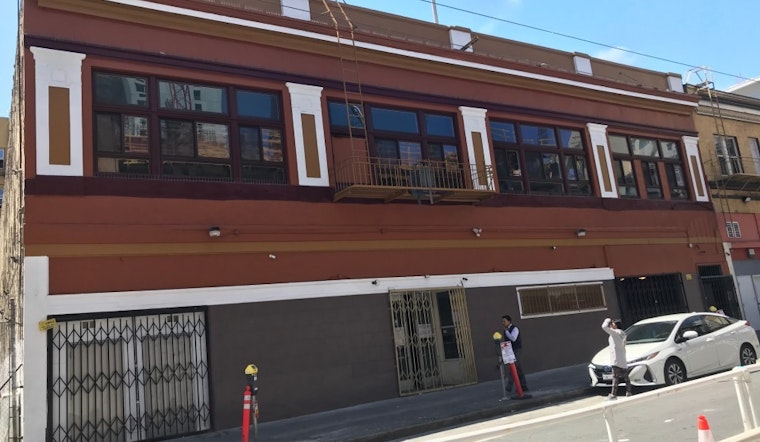 Published on October 19, 2020
District 1 Supervisor Sandra Lee Fewer last Friday announced the plan to build a 99-unit, 100-percent affordable senior housing development at 4200 Geary Blvd, the site of a former funeral home in the heart of the Inner Richmond.
The news is a boon for area seniors, especially after the news earlier this year that the affordable housing development coming to 730 Stanyan in the Upper Haight would have no housing units specially earmarked for seniors.
It's also a long time in the making: Fewer said at the press conference that a substantial new housing development aimed at area seniors had been on her list of goals for the area since her election in 2016.
The project is remarkable for its size; this will be the first affordable housing development of its kind and on its scale in the western neighborhoods. It's funded in part by a $600 million housing bond last year and the Mayor's Office of Housing and Community Development.
In the terms of the project, legislative aide Ian Fregosi said housing would be protected for low-income, extremely low-income, and formerly homeless seniors, 40% of them coming from District 1.
The project is being developed by the Tenderloin Neighborhood Development Center, a nonprofit affordable housing developer based in the city. (TNDC is also one of the developers currently at work designing the development at 730 Stanyan.)
TNDC is set to kick off a series of community-engagement meetings this fall, each in English, Chinese and Russian, in advance of proposing designs for the site. Per city protocol, site developers go through a lengthy process of vetting proposed designs to ensure community feedback is able to inform the process.
The first round of meetings begins Monday October 26 at 6 p.m. in English, Monday November 9 at 6 p.m. in Chinese, and Tuesday November 10 at 6 p.m. in Russian. Anyone interested in joining the meetings can register here.