People spilled into the streets Saturday morning and afternoon as SF residents celebrated the election of Joe Biden to the presidency. For some, the wait since Tuesday's election had felt interminable and the relief and joy at the decision was palpable at the celebrations.
The historic election will also make Oakland native Kamala Harris, a woman of color and child of immigrants, the first female vice president in history.
A couple of the events had been planned in advance for Saturday afternoon, but spontaneous gatherings erupted as soon as the race was called, including in the Castro where festivities began well ahead of the planned 2 p.m. start time. Hundreds gathered at Castro and 18th Streets and by mid-afternoon several blocks of Castro Street had been closed to traffic while revelers sang and danced in the streets.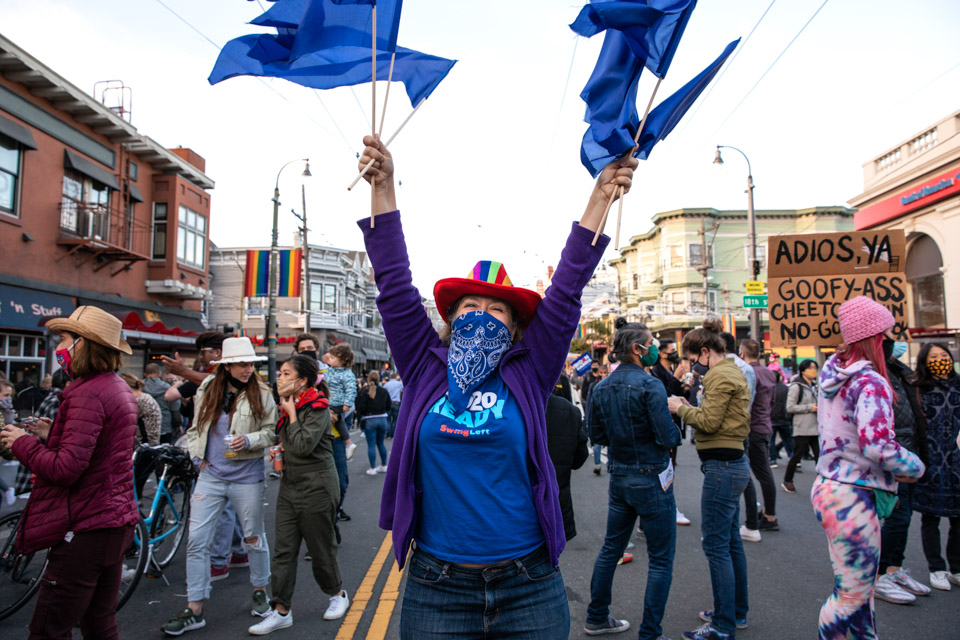 A smaller celebration also took place in front of City Hall. People cheered as passing cars honked and flashed Biden-Harris signs.
A planned Count Every Vote: Rally to Defend Democracy took place at the Embarcadero Plaza at noon. The rally was co-sponsored by several Bay Area Labor Councils as well as other groups, including Bay Rising, Chinese Progressive Association and Jobs with Justice SF. It concluded with a march up Geary Boulevard to Union Square.
Here are more scenes from Saturday's celebrations: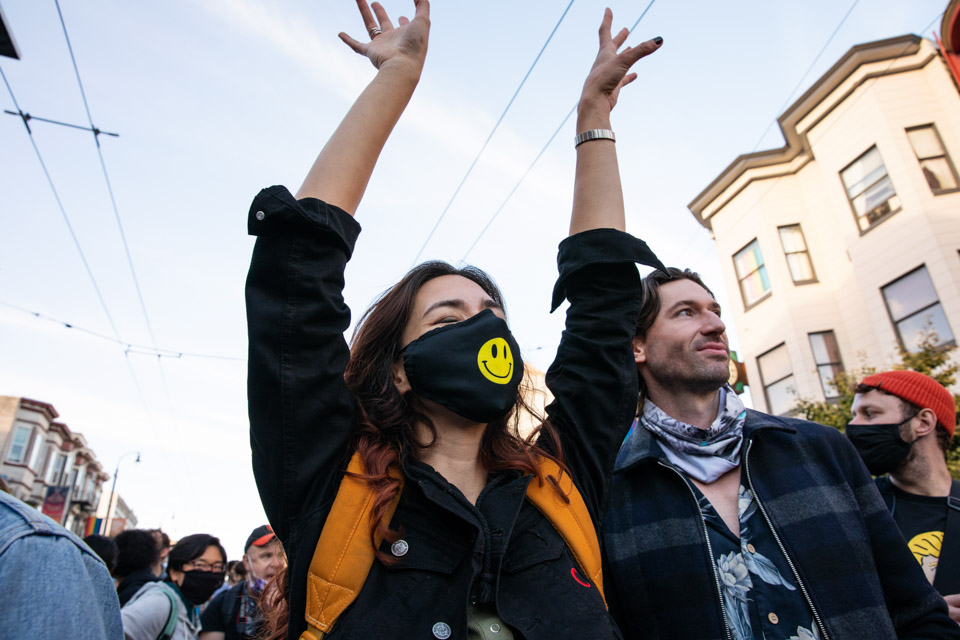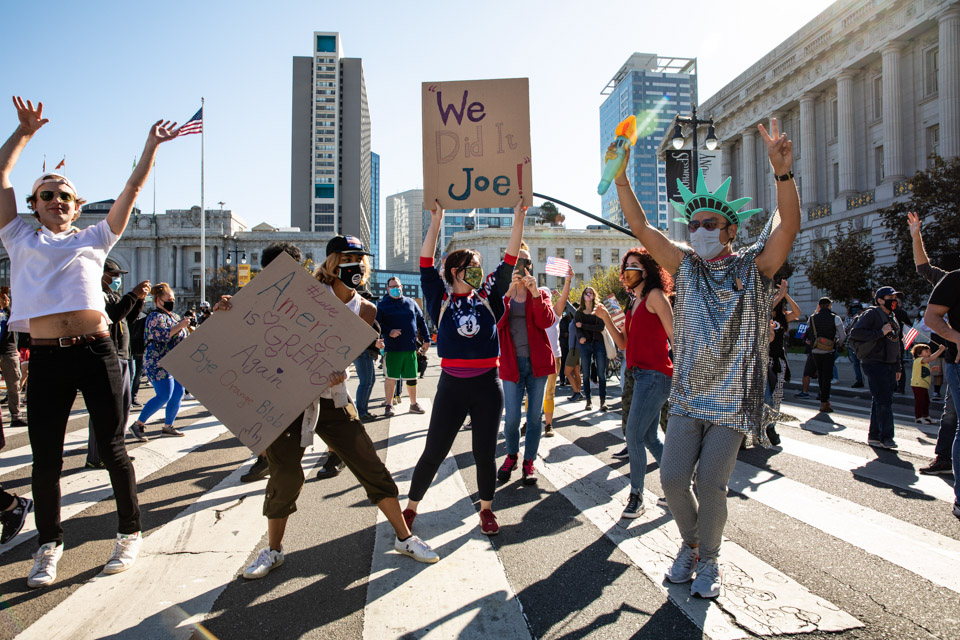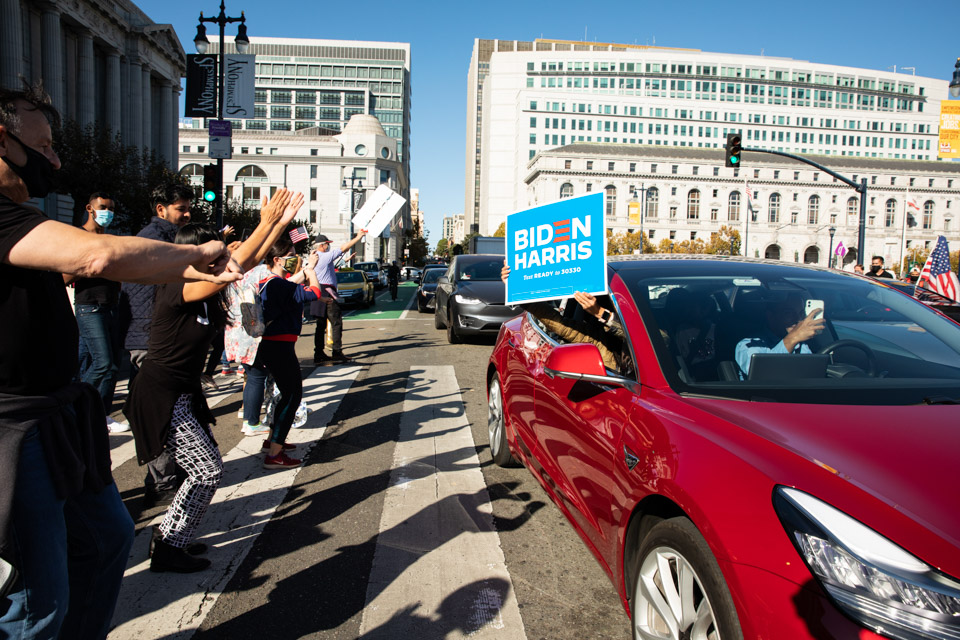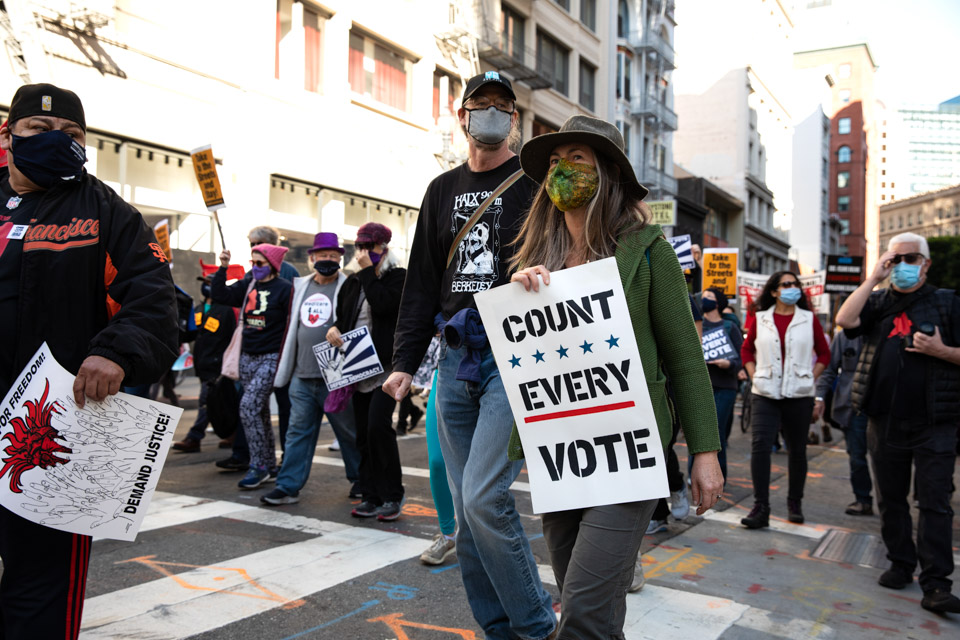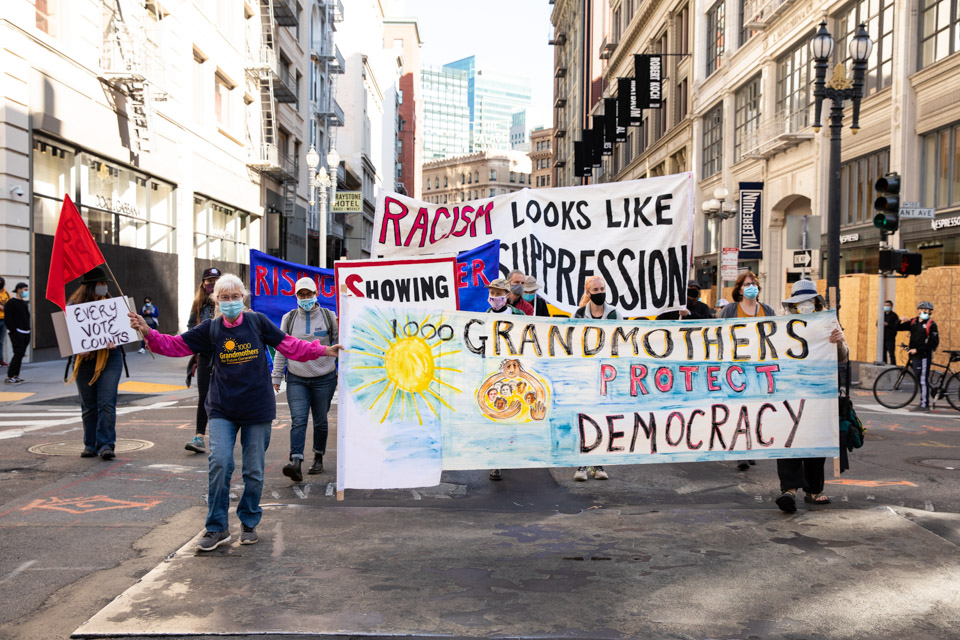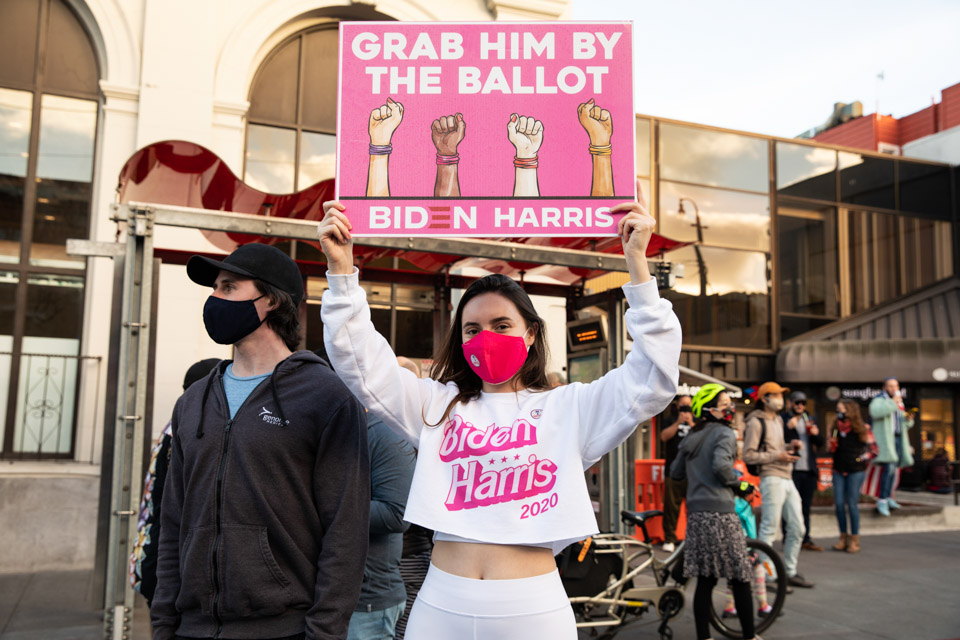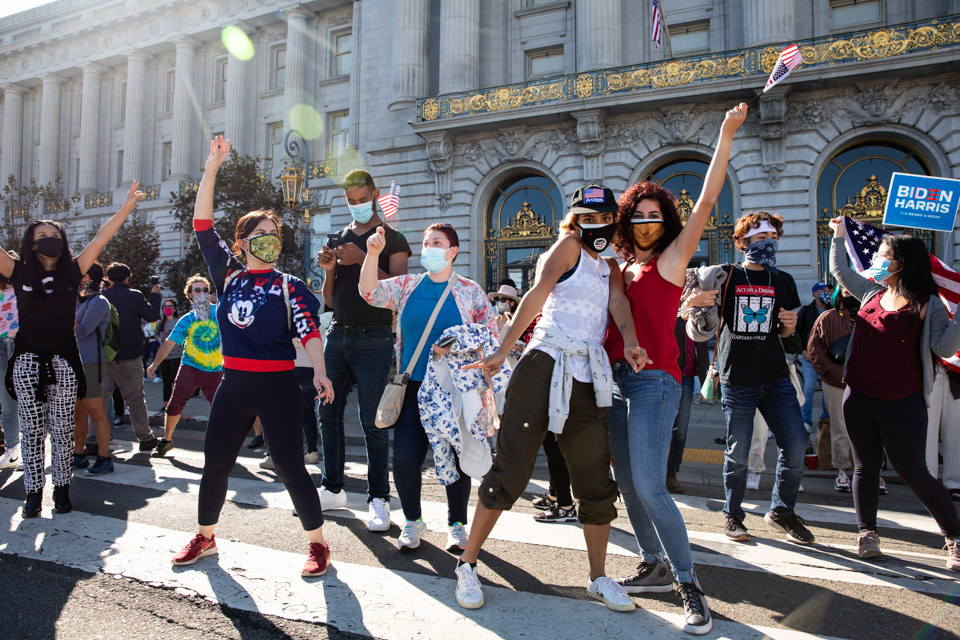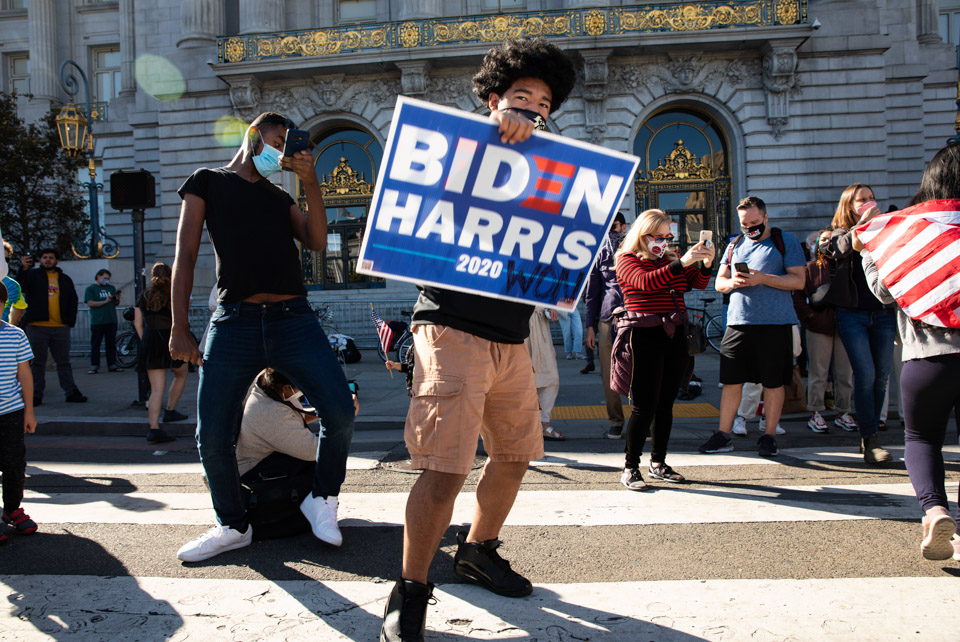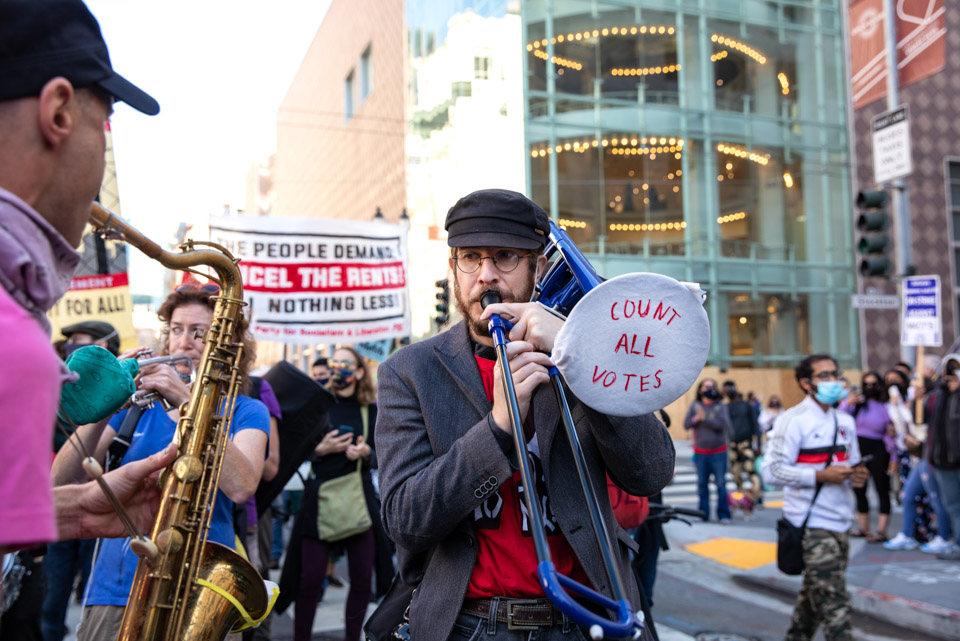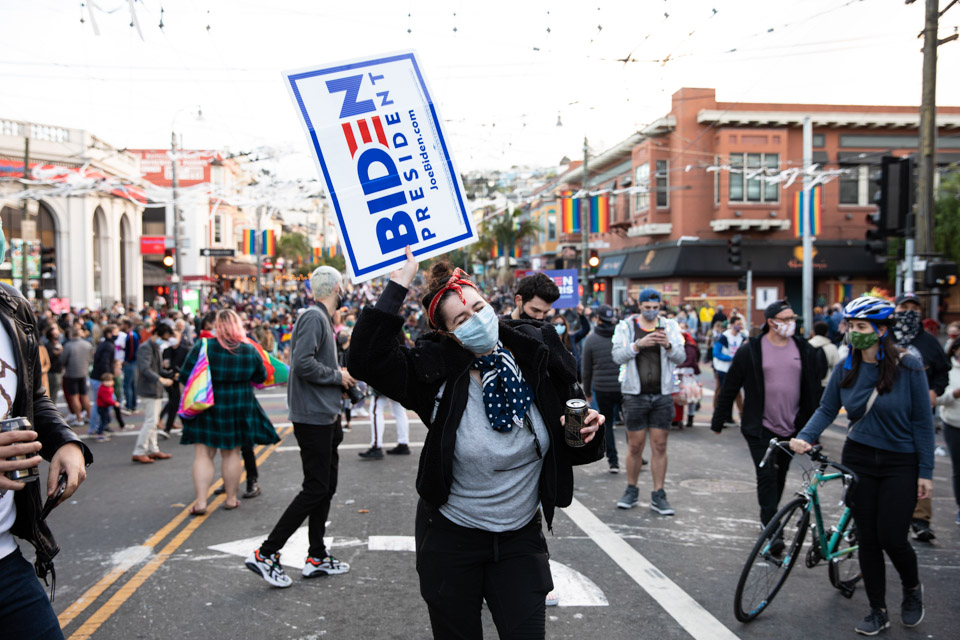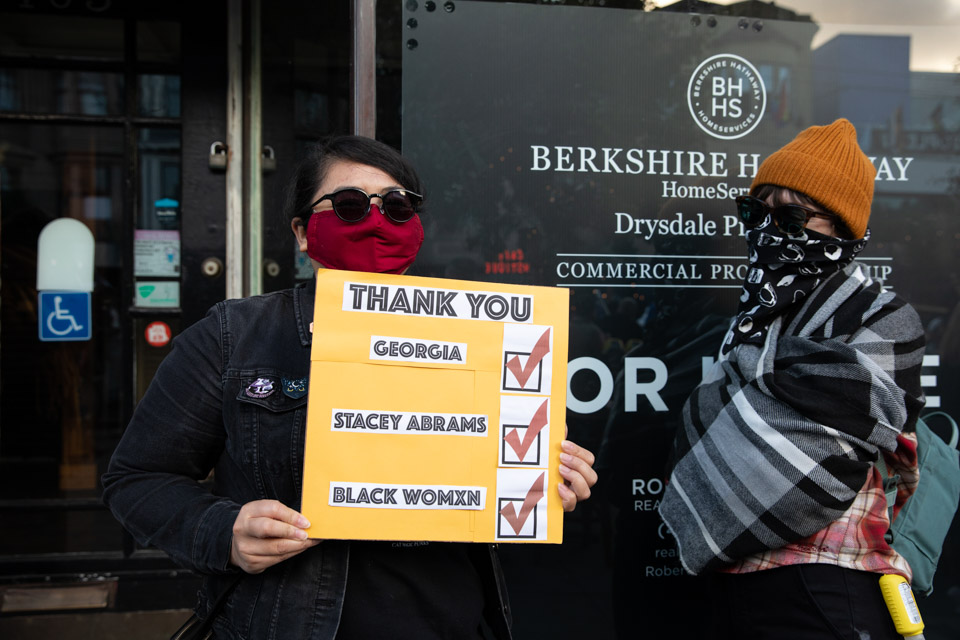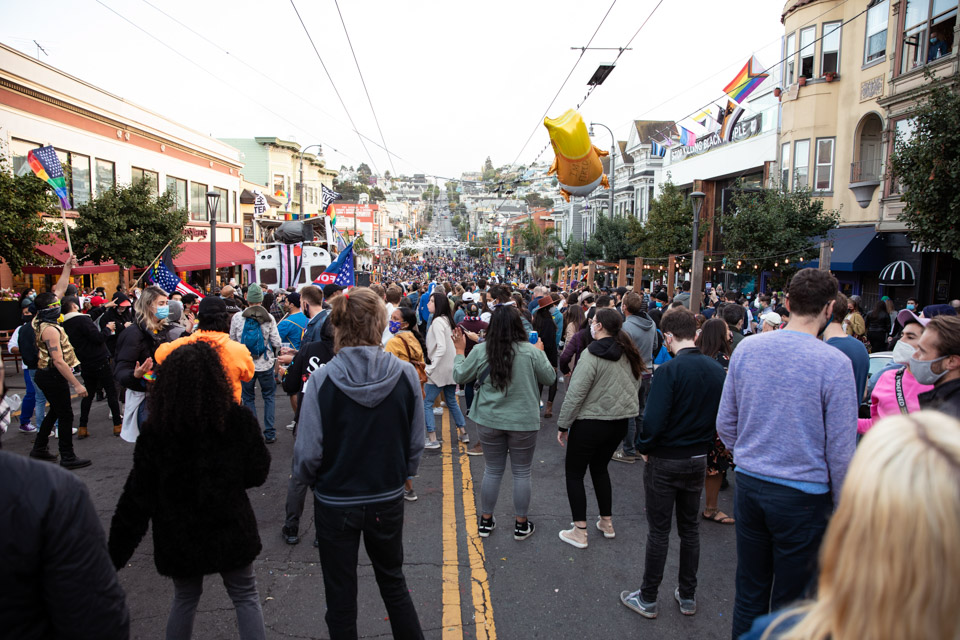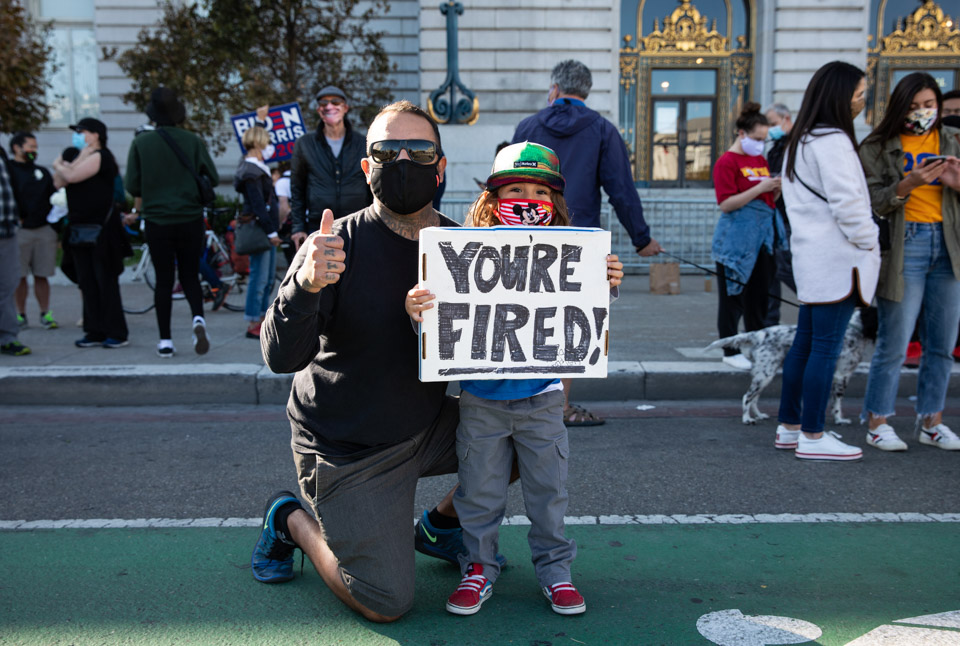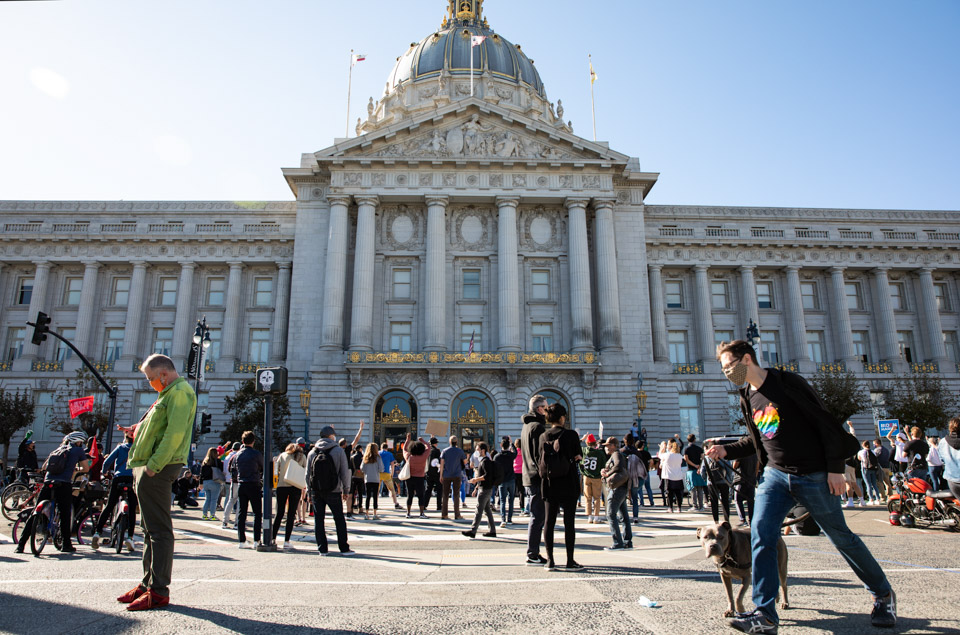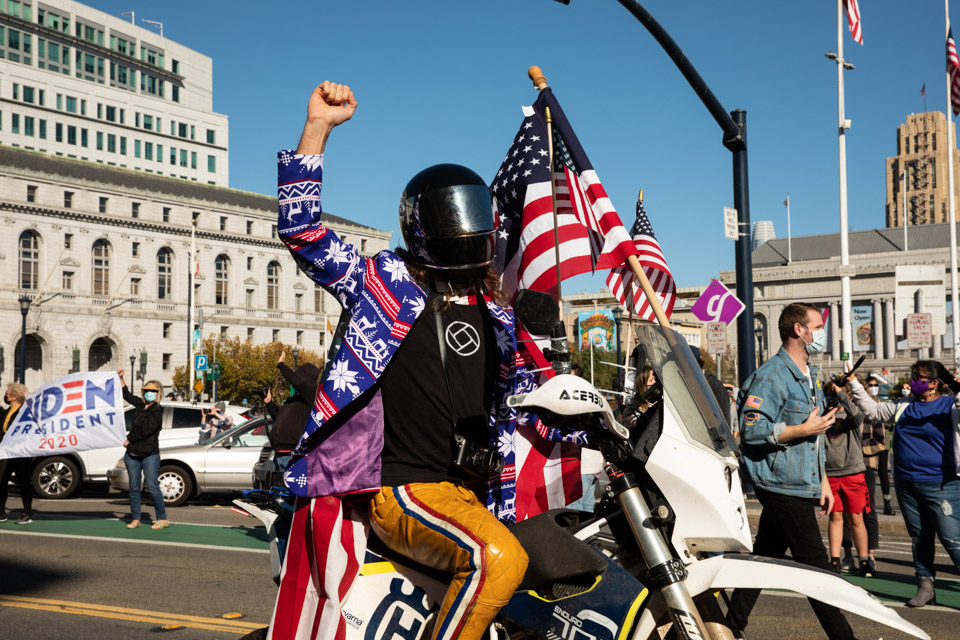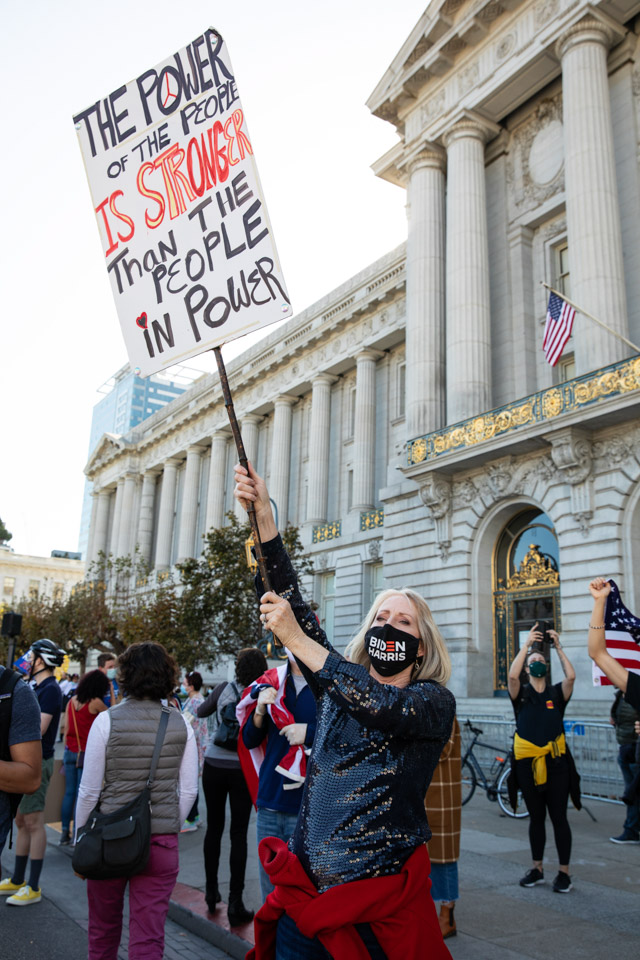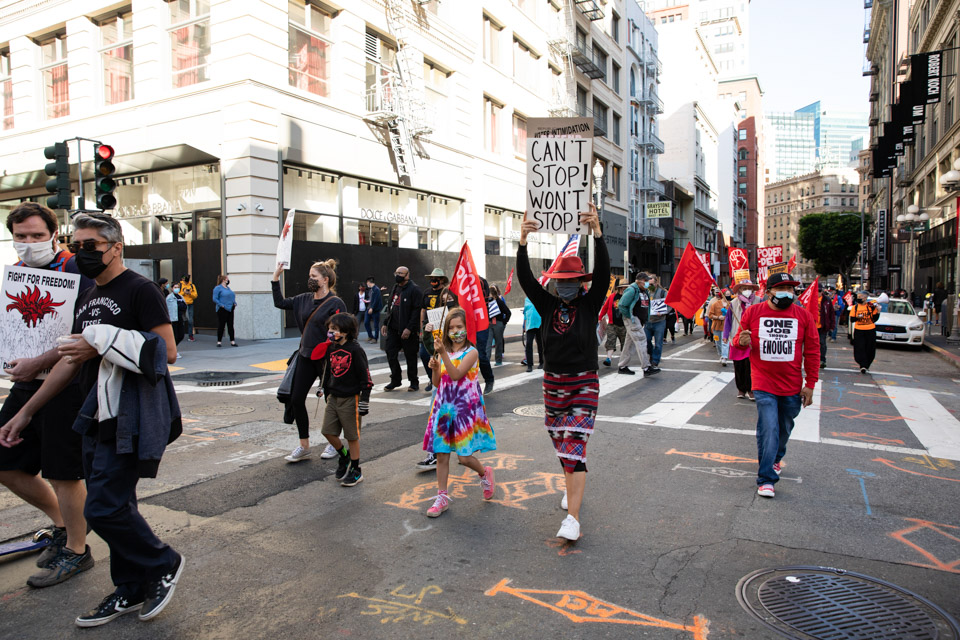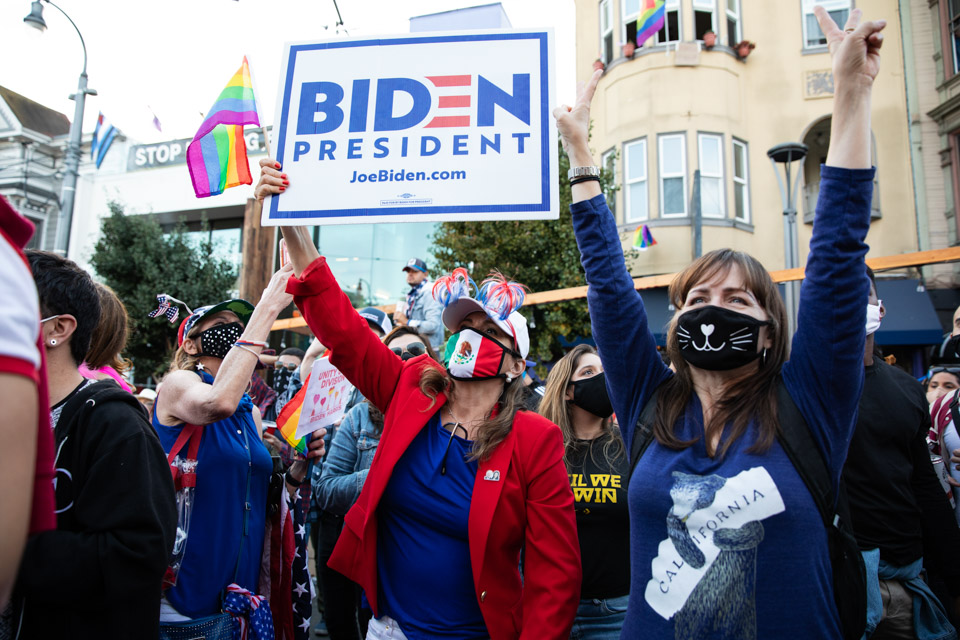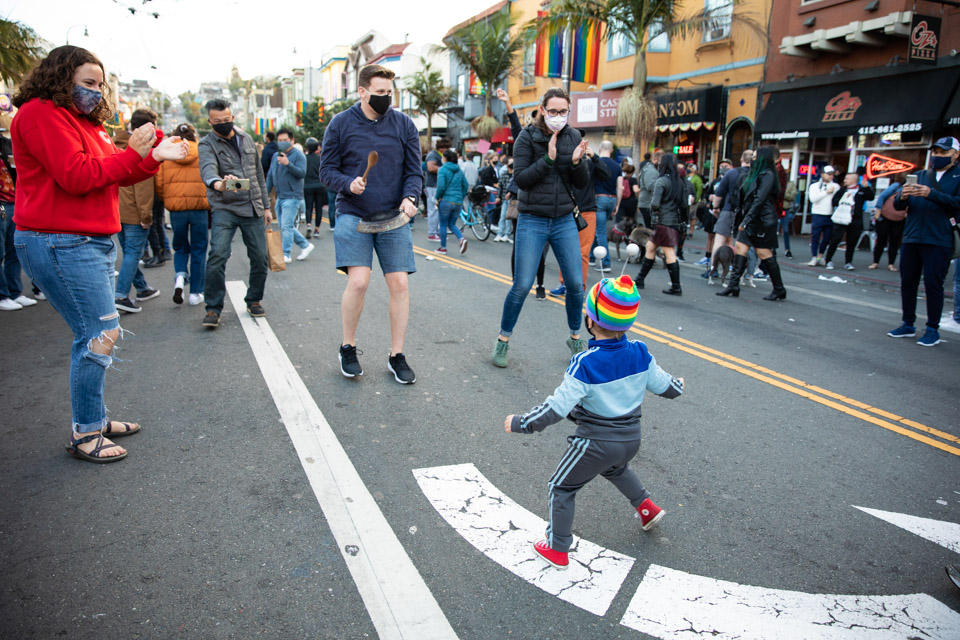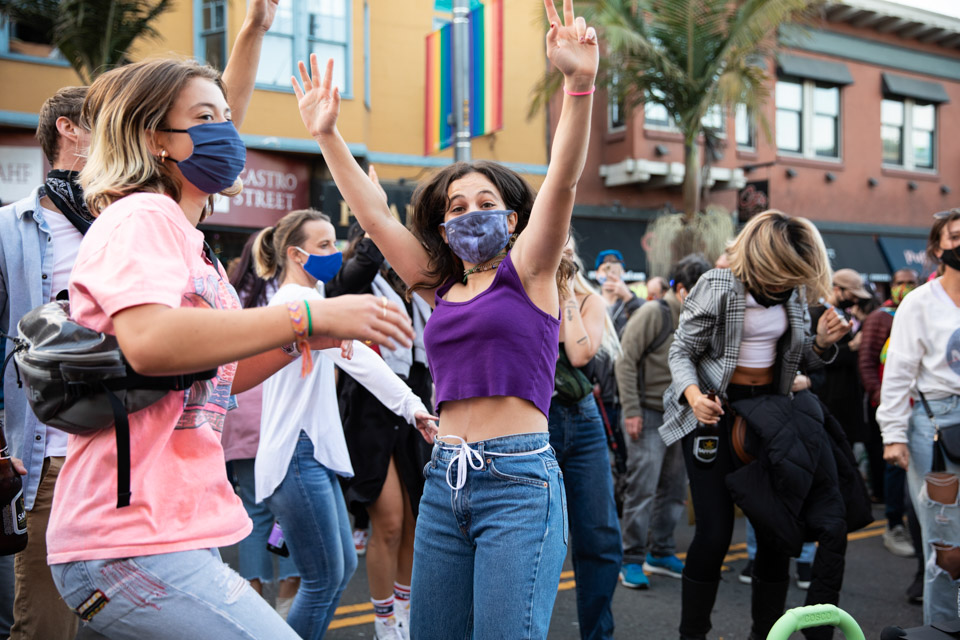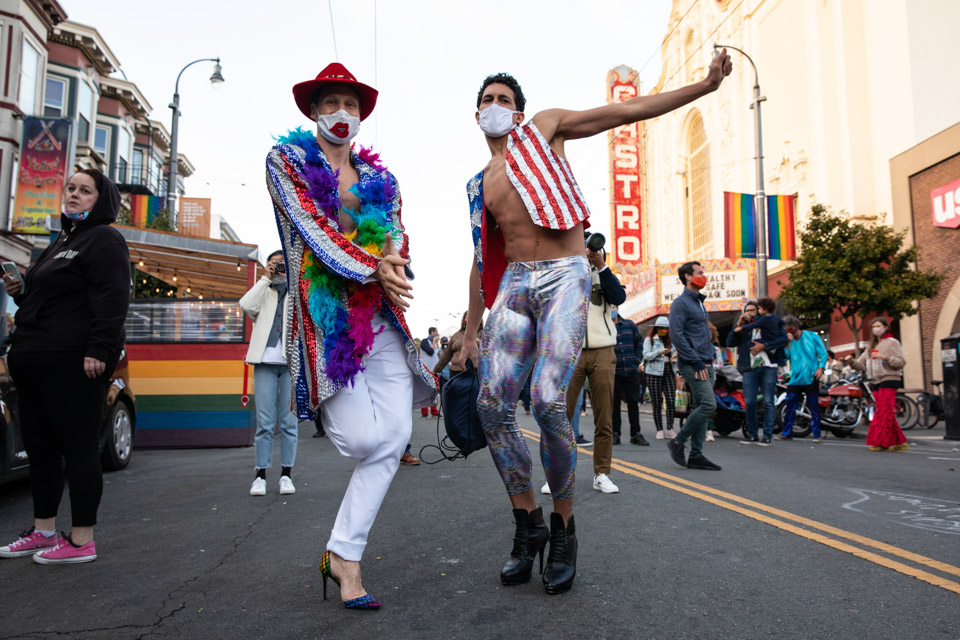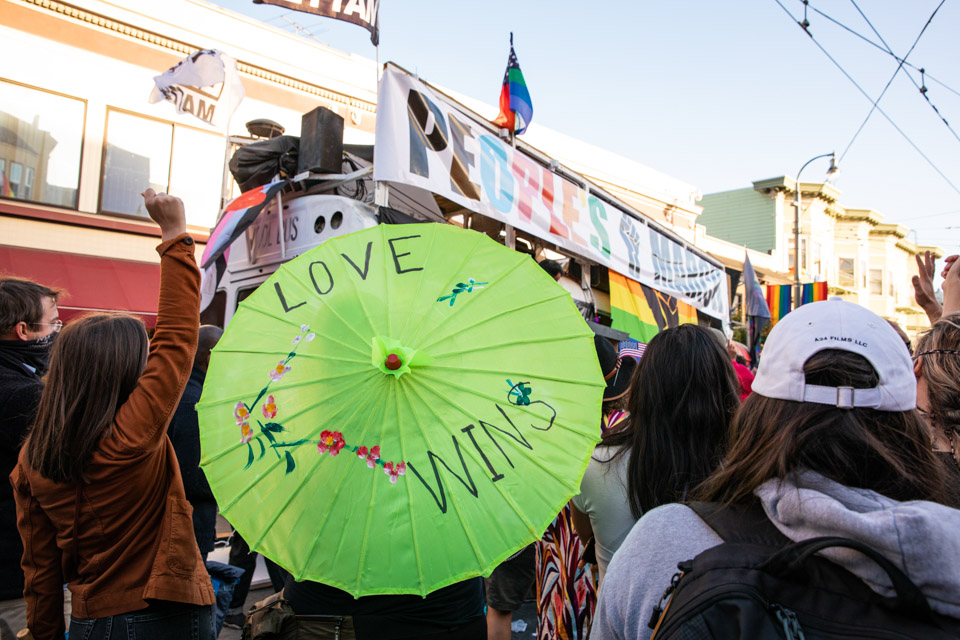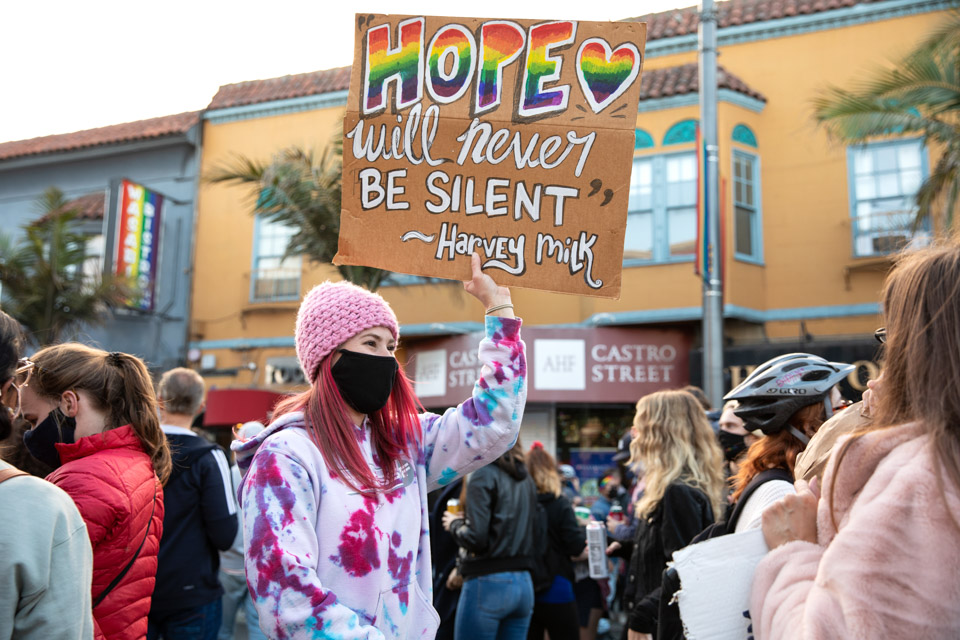 All photos by Cheryl Guerrero/Hoodline