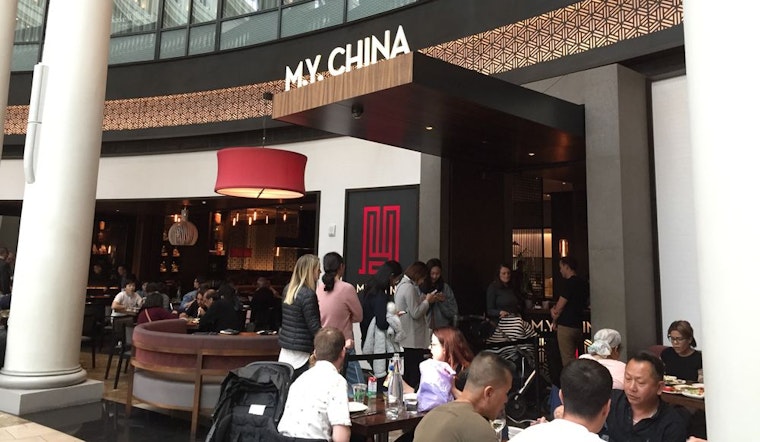 Published on November 25, 2020
An internationally known celebrity chef, a prime location for tourist traffic, and a Michelin Bib Gourmand were not enough to save Martin Yan's San Francisco Chinese food spot M.Y. China from the COVID-19 downturn. Eater SF reports that M.Y. China has permanently closed, ending an eight-year run at the Westfield Centre mall for Yan and partners Ronny and Willy Ng of Koi Palace fame.
"Unfortunately MY China will not be returning to the center," Westfield Centre spokesperson Christina Mendez toid Eater SF. The restaurant has been closed throughout the pandemic, as the fourth-floor shopping mall location was great during normal tourism times, but inaccessible and unworkable under COVID-19 restrictions.
SFGate spoke to the telegenic and highly excitable Yan, who had chosen not to reopen the spot for takeout when things went sideways in March. "Being on the fourth floor makes it even more difficult," he told SFGate. "Nobody is going to go up there. Most takeout restaurants can only survive and do takeout on the ground level. There's no sense to open because there's no revenue."
But Yan is not giving up on the concept, and hopes to take his 1,800-pound bell and racks of Buddha statues elsewhere. "I think [my] partners are very smart people and I'm sure they're actively looking for other locations. I have hope and I never give up. M.Y. China is my baby and hopefully one day we'll open again," he told SFGate.
A Graton Resort & Casino spinoff location in Rohnert Park closed in 2015.
The Westfield Centre is still open, with "limited indoor operations." You can find a list of what's open at the Westfield Centre here.