This weekend, the Bay Area Halal Foodies group is celebrating Black History Month with an event spotlighting Black Muslim-owned restaurants in the area.
"Combining Black History Month, great food and supporting organizations doing good works in our communities, Black Muslim Food Week will be a way to harness the positive impact of our collective foodie community," said the organizers in a release.
Black Muslim Food Week will serve up special offers at participating restaurants, along with community organizing and action. The event — actually just a weekend and not a whole week — will run from Friday, Feb. 26 to Sunday, Feb. 28 and will feature offers from different Black-owned eateries that serve halal foods, or foods prepared in accordance with Islamic dietary principles.
Participating restaurants will include Grandeur in Oakland, which opened in 2019 and serves a selection of halal burgers, chicken wings, and more. Grandeur will be offering 10 percent off select meals, and a free house drink on orders over $20. Diners should mention Black Muslim Food Week at participating restaurants to receive the offers.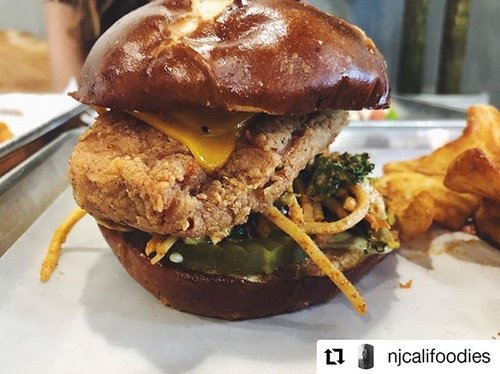 Grandeur in Oakland serves halal burgers and more Photo: Grandeur
The event's organizers are Jabir Faqir and Abbas Mohamed, founder of the Bay Area Halal Foodies Facebook group, a group of more than 11,000 members. The full schedule of offers will be available on the group's Facebook page.
The restaurant week's program also includes a discussion on antiracism, community organizing and food in the fight for justice and collective power building in Muslim communities, organized by Muslim Power Building Project.
A day of community fasting and giving will follow the event on Monday, March 1. The group will be fundraising that day to support The East Oakland Collective, an organization working to feed, shelter and empower Oakland's seniors, unhoused and immuno-compromised, according to Mohamed.
Below is the full menu of offerings.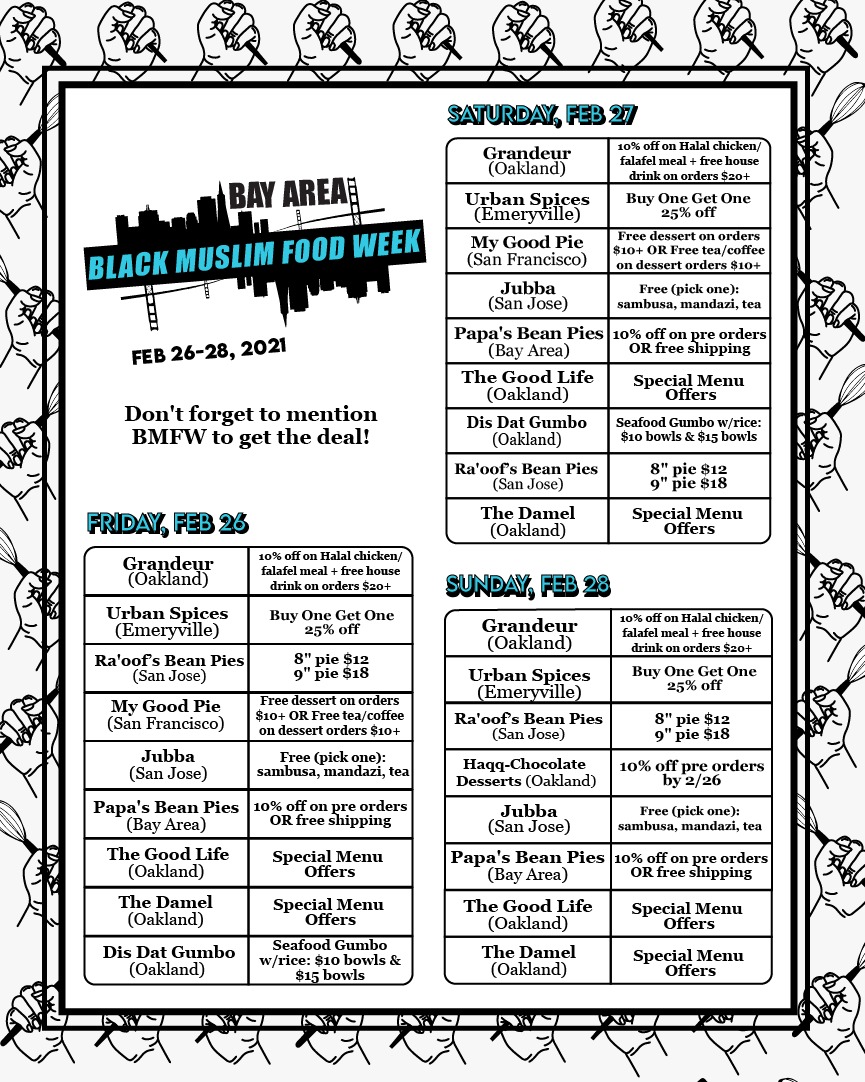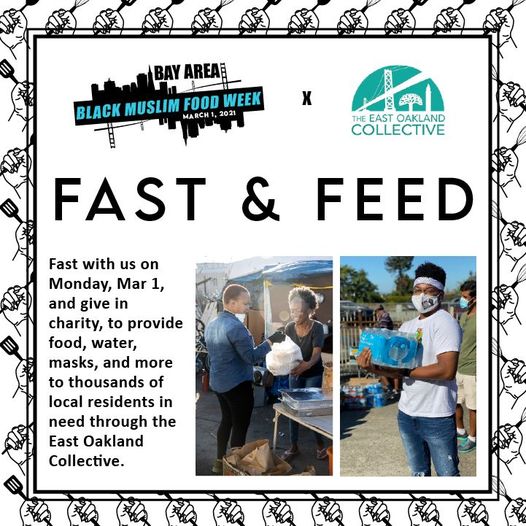 A day of fasting and fundraising will follow the event Photo: Bay Area Halal Foodies/Facebook
"EOC focuses on many issues, including alleviating food insecurity, solutions for the unhoused, and neighborhood and transportation planning for some of Oakland's most vulnerable populations—Black residents and our unhoused neighbors," wrote Mohamed on Facebook. "With community partners, EOC also provides hotel rooms for Oakland's unhoused to shelter within during COVID-19 pandemic. Together, we can make a monumental impact on the lives of many by donating to their fundraiser."
The Bay Area's Halal Food Festival, which draws thousands each year to sample the area's diverse halal food offerings, is connected to Black Muslim Food Week as a marketing sponsor. The festival previously partnered with Bay Area Halal Foodies on a Halal Restaurant Week in December.
For more information, visit www.facebook.com/groups/bayareahalalfoodies.