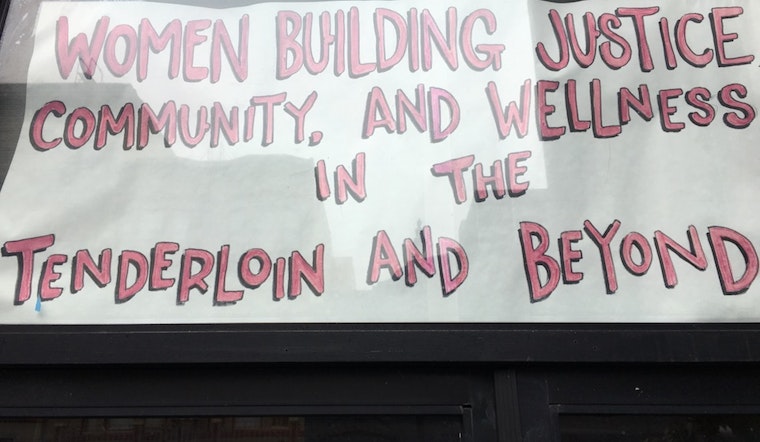 Published on March 25, 2021
Like many organizations, The Healing WELL was forced to re-think its Tenderloin-based operations during the COVID-19 pandemic. The non-profit has historically offered holistic wellness programs to underserved San Franciscans that focus on movement, mindfulness, and creative arts.
While The Healing WELL has long been dedicated to promoting the healing of individuals, and the neighborhood as a whole, it had to identify new strategies to connect with people during the ongoing shelter-in-place, director Kathy Curran said.
Shortly after the shelter-in-place order took effect over a year ago, the organization started offering online classes, launched a phone buddy program, and began sending out a monthly resource packet to about 100 people, Curran said. The monthly packages include information and resources available for personal health and wellness in the Tenderloin, a calendar of The Healing WELL's online and outdoor classes, and some sort of gift, such as socks or a journal. Each packet also includes a personalized note to enhance community connectivity and support, she added.
"We have always focused on our strengths… what we have and what we can build on," Curran said. But the challenge of connecting with people on the streets during the pandemic has been a larger hurdle, she added.
Volunteers initially took to decorating The Healing WELL's windows at 476 Eddy St. (between Leavenworth and Hyde) with inspirational and motivational sayings, mostly developed by high-school students from partnering schools. Those same students have helped write many of the personal notes included in the monthly resource packages, she added.
During the holiday season, each window was dedicated to a different celebration, from Christmas to Hanukkah to Kwanza, Curran said. That's when the idea of using the windows as a community resource really sparked. "We realized we can do more with them than merely putting out positive things, we can use them to celebrate the strengths of the Tenderloin," she said.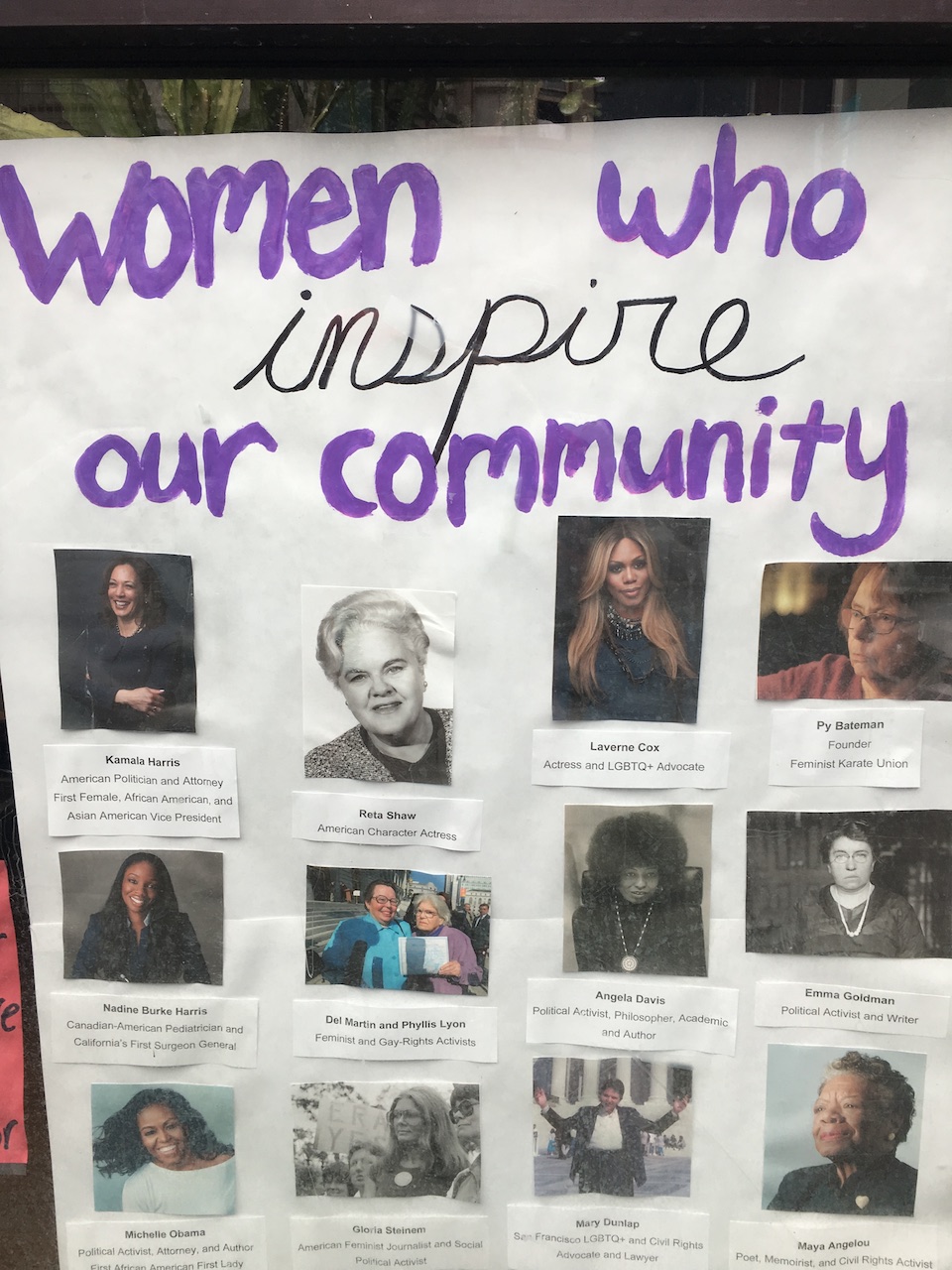 Some of the women highlighted in the windows are well-known feminist and civil rights icons.
To recognize Women's History Month, the Healing WELL put out a call to community partners and other organizations for nominees of "women who are building justice and community in the Tenderloin," Curran said. While some of the women are well known — like Vice President Kamala Harris and former first lady Michelle Obama — there are also local heroes. One woman, for example, who lives on the fourth floor of the Cadillac Hotel at Turk and Leavenworth, carries Narcan everywhere she goes and has saved numerous neighbors and people on the street, Curran said. They have photos of about 70 women on display, representing all different ethnicities and ages, she added.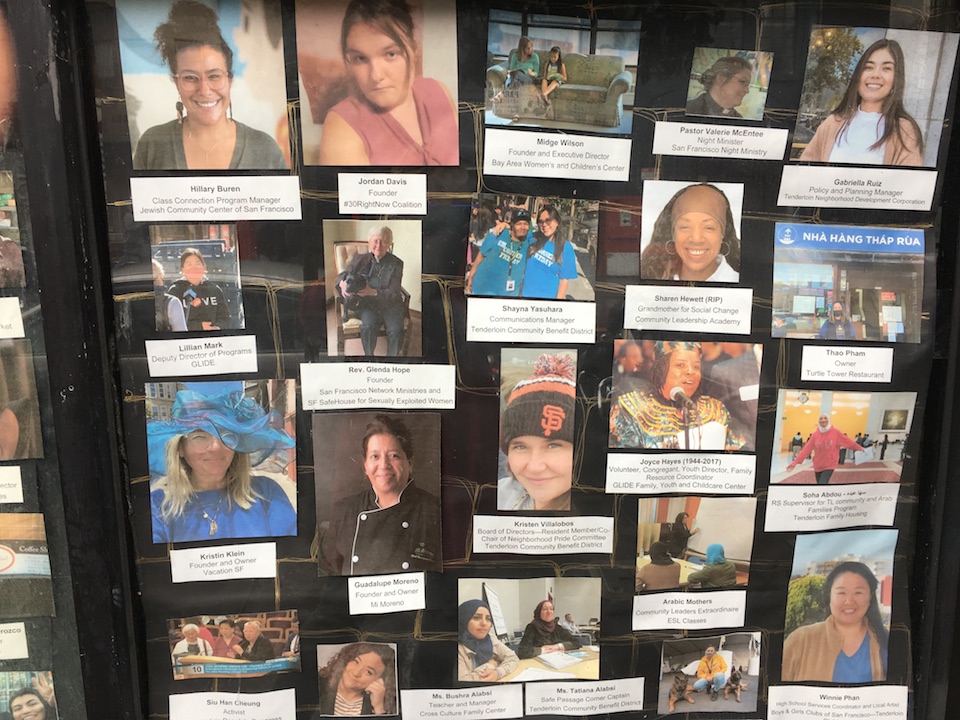 Many of the women recognized in the windows are active Tenderloin advocates and community members.
"I am struck by how excited people are to be or have their neighbor women recognized, and the number of ways women are supporting this neighborhood."
The windows this month have been such a hit that The Healing WELL plans to continue a similar effort next month. April is national poetry month, and the windows will be converted into a "poet-tree" with branches featuring poems submitted by the neighborhood, Curran said. If you have a poem to contribute or would like additional information about The Healing WELL's other programs, contact [email protected].