After 13 years in the Castro, neighborhood watering hole Last Call Bar (3988 18th St.) has been sold to new owners.
However, at this time it does not appear to be the 'last call' for the Last Call as its new owners have indicated the name will remain.
On a recent visit by a Hoodline reporter, a liquor license transfer application was posted outside the bar.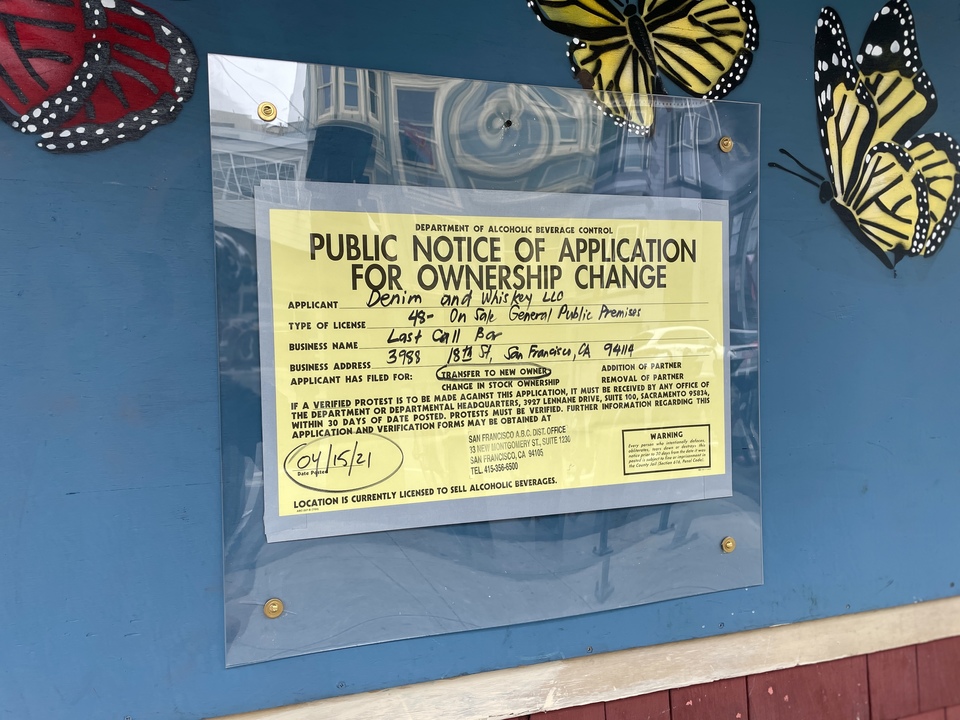 Liquor license application outside Last Call Bar. | Photo: Steven Bracco/Hoodline
According to the application, the Last Call has been sold to Denim and Whiskey LLC. Public records indicate the two new bar owners are Khristopher Foster and Tammy Soo.
Hoodline reached out to Last Call owner Kevin Harrington for comment but did not receive a response.
Harrington opened Last Call in 2008, after purchasing the former Men's Room bar from longtime owner Lita Byrd. Prior to purchasing the bar, Harrington had bartended at Men's Room for eight years.
Byrd owned Men's Room for over 30 years from 1977 until her retirement in 2008. Prior to Men's Room, the bar was known as Mistake from 1971 to 1976.
According to SF Gay History, Harrington changed the name to Last Call to avoid any implications that the bar was only for men instead of being welcome to everyone.
Last Call Bar temporarily closed in March 2020 due to shelter-in-place restrictions and has not reopened since.
In July a GoFundMe page was set up by Last Call bartender Bob Hoffman to help the bar stay afloat. As of publication, the page has raised $16,815 out of a $30,000 goal.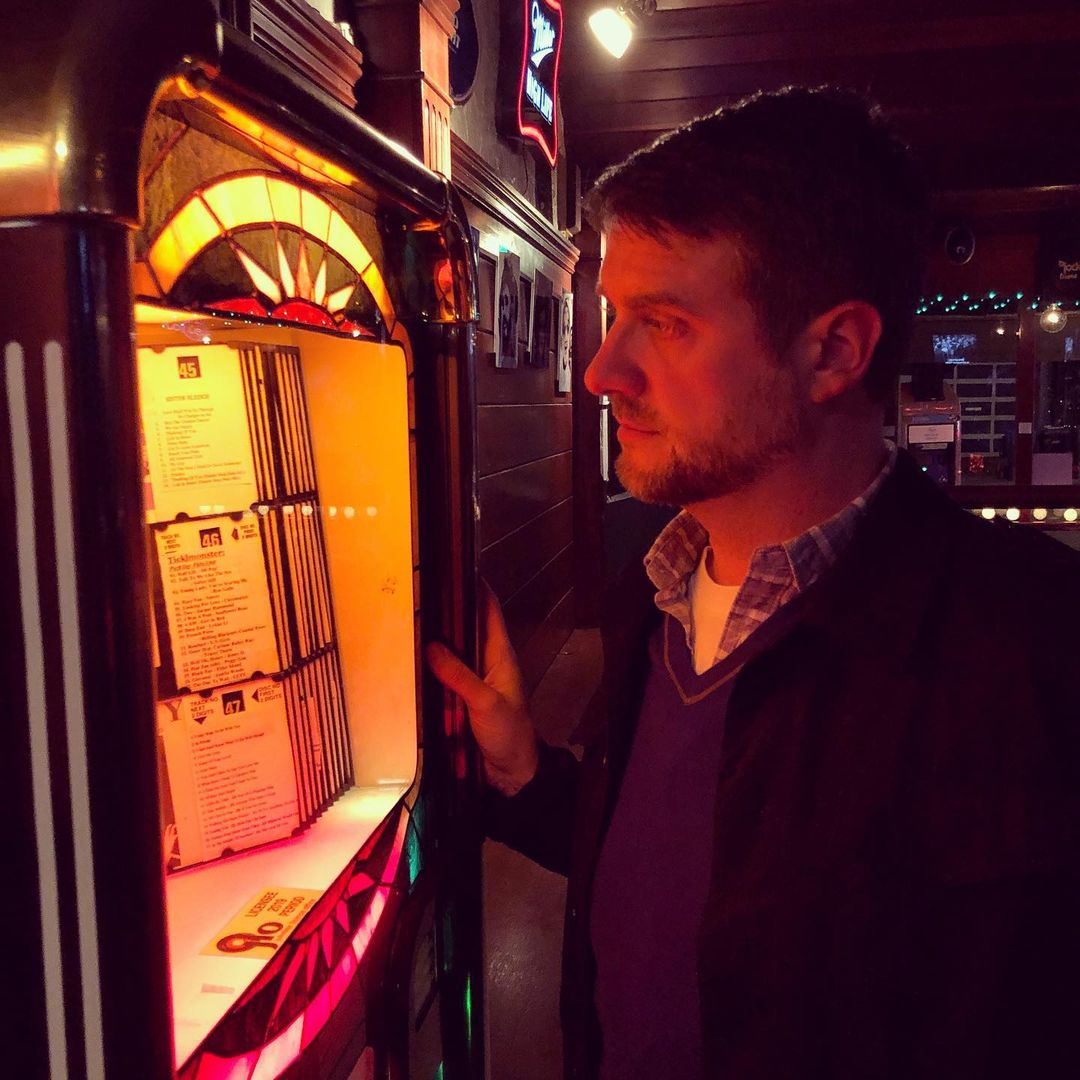 The jukebox at Last Call. | Photo: Kenyon DeVault/Instagram
"The thought of losing the most neighborhood bar in the Castro with the best jukebox is so sad," wrote Darwin Bell on Facebook at the time. "This is the bar 'where everyone knows your name'."
Public records indicate Harrington received a $10,442 coronavirus-related Paycheck Protection Program loan in May 2020 from the Small Business Administration.
"Over the years we have tried to nurture an environment of safety and community at the bar," wrote Hoffman on the GoFundMe page.
"Our customers are more like family to us than patrons," said Hoffman. "We have seen parties, weddings, memorials, and heard stories of people who met their soul mates at the bar."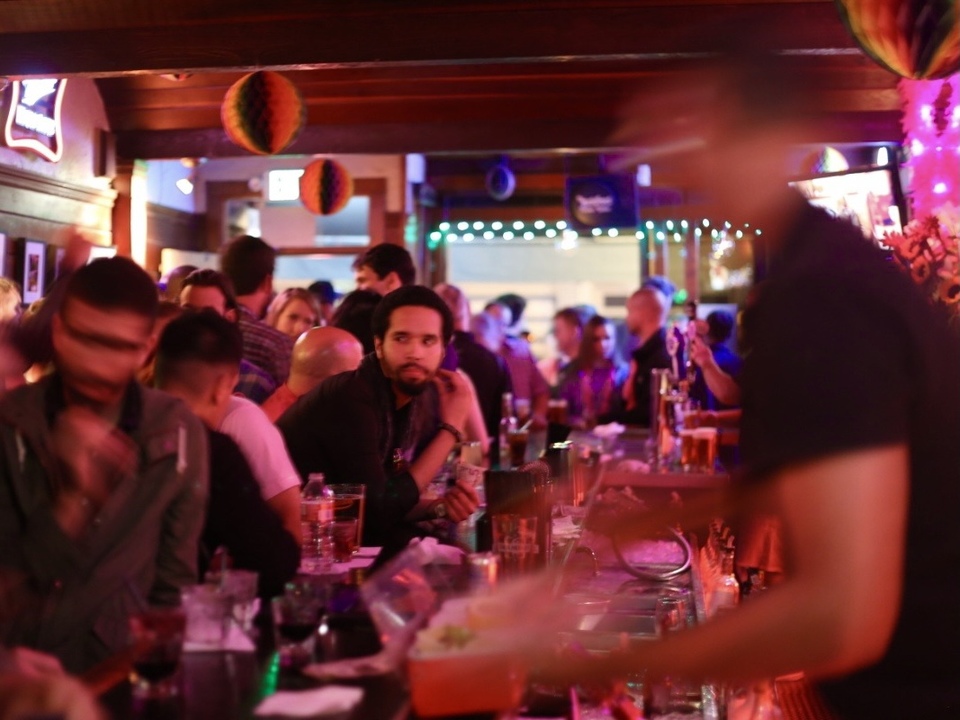 Inside Last Call Bar. | Photo: Last Call Bar/GoFundMe
"Without the support of our hard-working staff and generous customers, old and new, we wouldn't be able to survive over the years," Hoffman added. "It's heartbreaking not seeing you all and hearing your laughter, hearing you play your favorite songs on the jukebox, or watch a cheesy old movie."
According to Hoffman, funds raised from the GoFundMe would go towards the bar's expenses including rent, insurance, utilities, and upkeep of the bar.
"We immediately did a GoFundMe page for our staff but held off doing one for the bar itself," said Hoffman. "It's been a struggle for us as it has been for our neighborhood."
"Up until now, we have managed to pay our rent and utilities but with each passing day, it is becoming harder and harder," said Hoffman.
Hoodline will update this story as we learn more information.