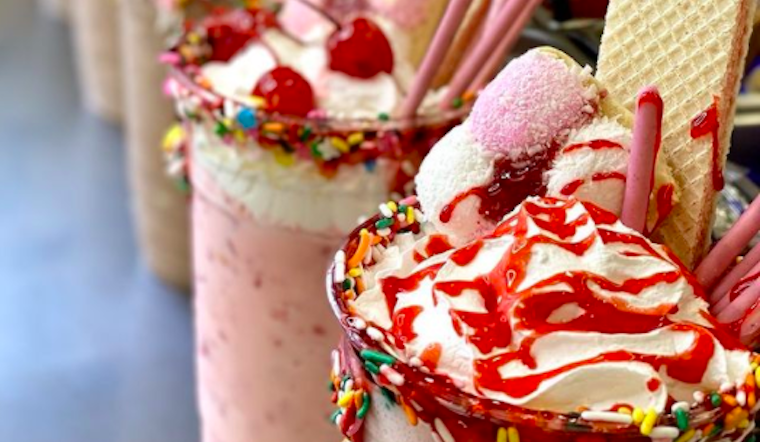 Published on June 25, 2021
Shakes topped with a cupcake or a whole slice of cheesecake. Gummy bear, tamarindo, and seafood micheladas — to name a few. Flaming Hot Cheetos burritos. These are all available at an East Bay drive-through window, and now being served indoors as well. The new Taqueria El Mezcal (14260 San Pablo Ave.) in San Pablo has everything you didn't know you needed to satisfy your munchies (and then some).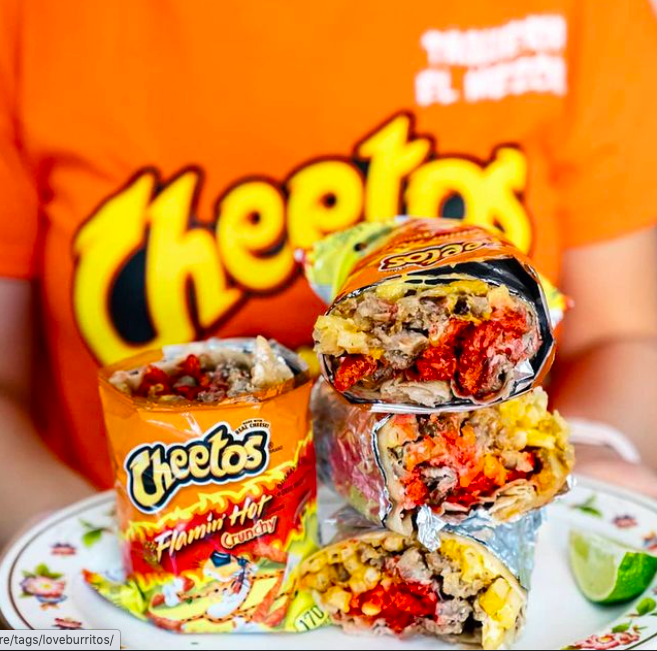 Photo: Taqueria El Mezcal San Pablo / Instagram
The latest installation of the local phenomenon opened at 14260 San Pablo Ave. during the pandemic, and with the long-awaited re-opening of in-person dining, it's been adding even more drinks to its already insane menu. Tip: To see the full menu, skip the drive-through and head inside.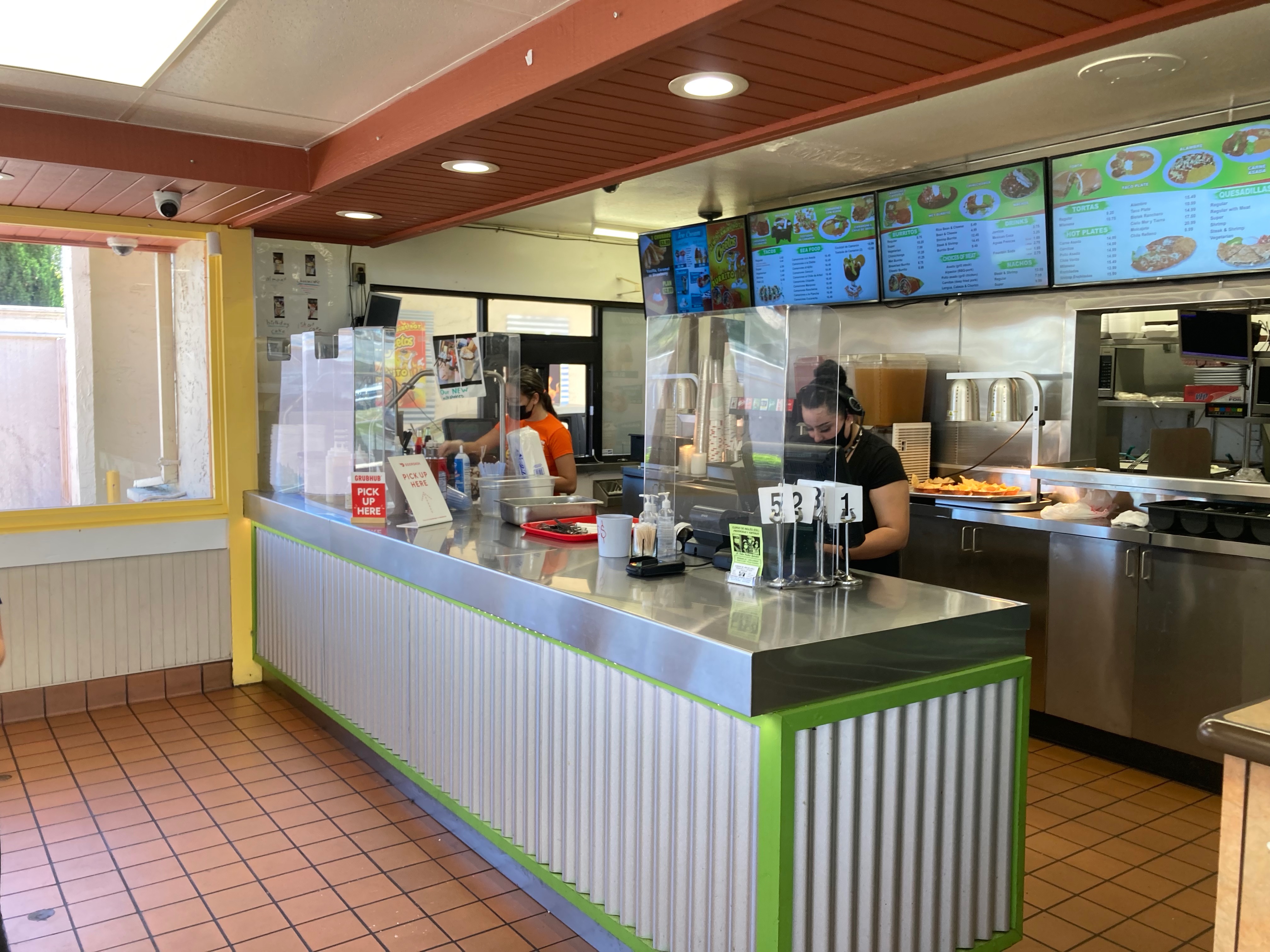 Taqueria El Mezcal in San Pablo Photo: Laila Weir
The unassuming spot, which used to be a Wienerschnitzel, now serves a full menu of tacos, burritos, hot plates, seafood, quesadillas, nachos, tortas, and side dishes. But let's face it, that's not what's drawing most people to the location (with the possible exception of the quesabirria; beware: birria is only available on weekends!).
That distinction is reserved for the beverages and indulgences like the Cheeto Burrito (meat, nacho cheese, fries, Cheetos, cheese, and sour cream; $10.75) or, for maximum bragging rights, the Flaming Hot Cheeto Burrito.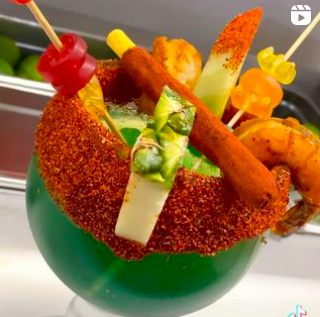 Gummy bear michelada | Photo: Taqueria El Mezcal San Pablo / Instagram
The menu of alcoholic beverages takes the michelada — a Mexican cocktail that traditionally involves beer, hot sauce, and probably tomato juice — to a whole other level. Mango. Pineapple. Toppings galore, including shrimp, popsicles, and, yes, gummy bears. The latest flavor the restaurant's added to its options is tamarindo, topped with shrimp and a popsicle. Watch it made in the video below.

Video: Taqueria El Mezcal San Pablo / Facebook
And then there are the milkshakes. Each ice cream creation is topped with multiple confections and pastries, from Hostess cupcakes, slices of cheesecake, and MoonPies to ice cream Drumsticks, cookies, Snickers bars, and churros. And more. They'll set you back about $6.75 (not counting dentists' bills).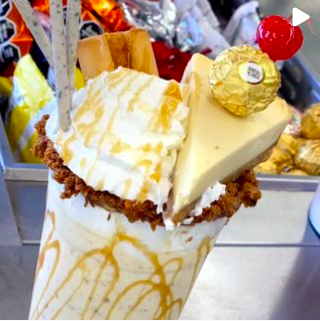 Cheesecake shake | Photo: Taqueria El Mezcal San Pablo / Instagram
Celebrating a birthday? Check out the birthday cake milkshake. Words can't describe it. Just watch the video below. Or if you can't decide between sweets and liquor, you can combine the two with a Bailey's or RumChata milkshake.

Video: Taqueria El Mezcal San Pablo / Facebook
We can't decide if we're in heaven or we just have a stomachache. But we know we'll be going back.
Taqueria El Mezcal San Pablo is open 10 a.m.-9 p.m. at 14260 San Pablo Ave., San Pablo. Specials: $5 Burrito Monday, $1 Taco Tuesday. More information: (510) 374-6483