A mother from San Jose has been arrested on a murder charge after her 7-year-old son was found dead in Las Vegas, the Las Vegas Metropolitan Police Department announced Tuesday. The horrifying case is already garnering national attention.
The department said in a press release that Samantha Moreno Rodriguez, 35, was taken into custody on the morning of June 8 in Denver, Colo. by the Denver Rocky Mountain Safe Streets Task Force, led by the FBI. She was booked into a Denver-area jail for one count of murder pending extradition to Las Vegas.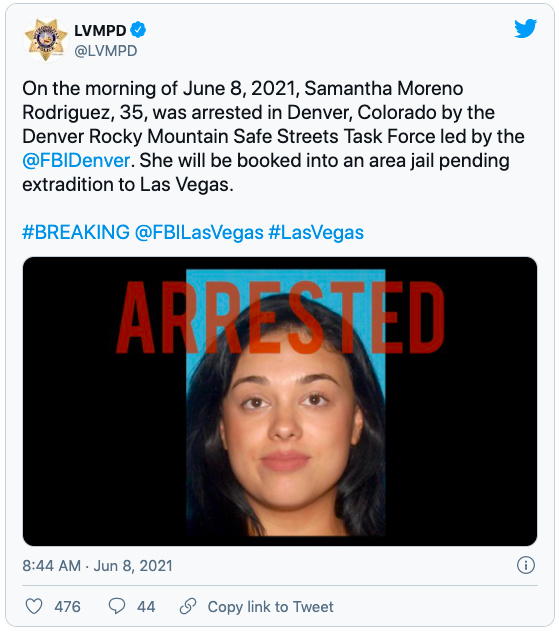 In the early morning of May 28, Las Vegas police had received a call of an unresponsive boy near an area hiking trail. Officers located the body of the child lying near a forest area of the Mountain Springs Trail, in an unpopulated part of Las Vegas. The victim was pronounced dead at the scene. Police released a sketch of the victim to the public in an effort to identify him, and the FBI offered a $10,000 reward in the case.
After a false start involving an initial misidentification of the victim by a family whose child was camping out of cell-phone range, police Monday identified the dead child as 7-year-old Liam Husted from San Jose. Detectives announced that Husted's mother, 35-year-old Moreno Rodriguez, who had last been seen checking into a hotel in the Denver area on May 31, was a suspect in his death.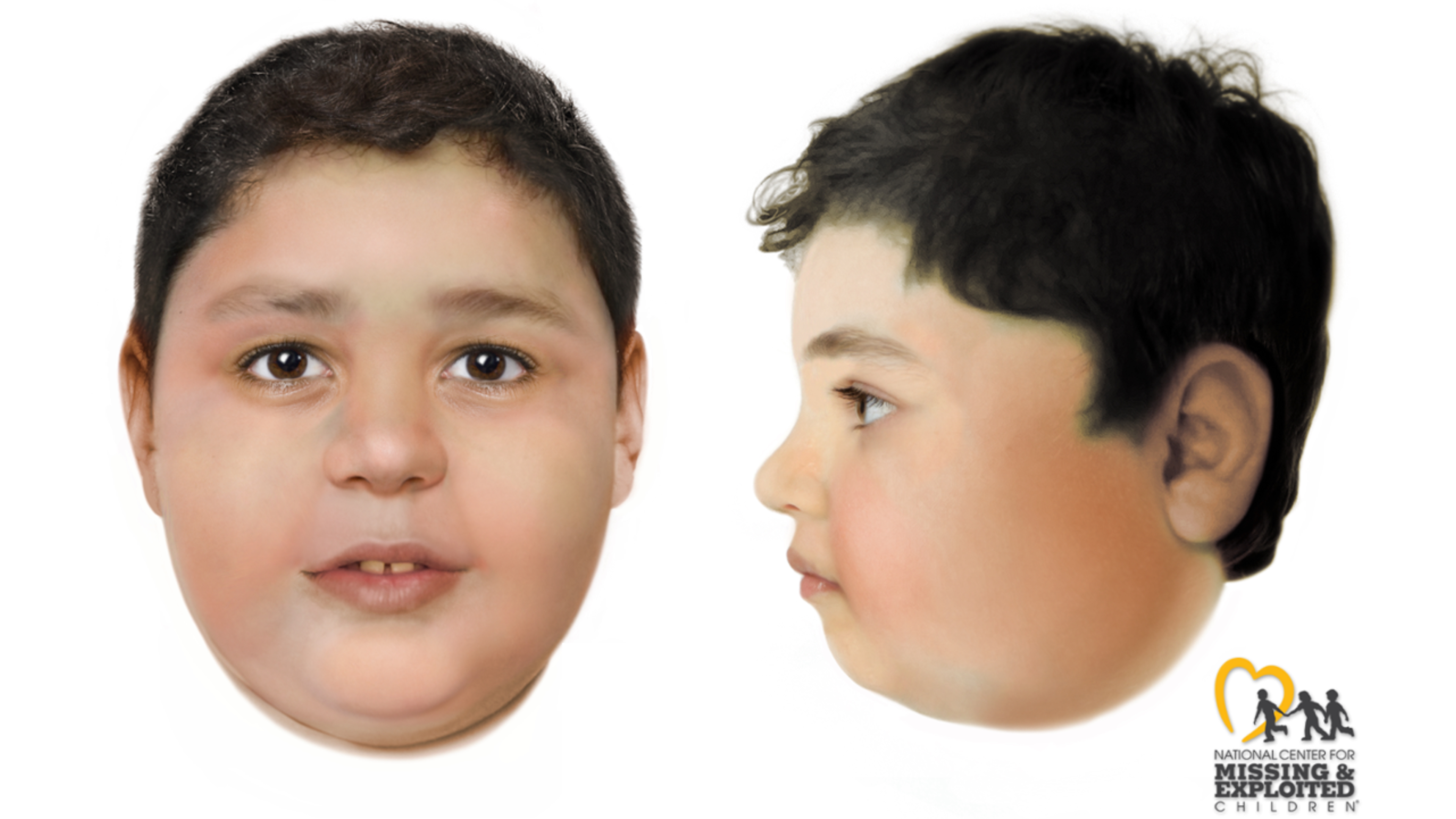 Police released a digitally enhanced image of the boy to help in identifying him. Photo: LVMPD
Investigators had been alerted to the disappearance of Moreno Rodriguez and Liam by a family friend who saw news coverage of the Las Vegas case, KGO reports.
"It is a complete tragedy and Liam will be very missed," the boy's grandfather, Chris Husted, told KVVU. "[Liam's father] is very distraught by the news. Liam was a special needs child, at a disadvantage and dependent on others' kindness. Unfortunately his mother took that away."
The mother and son had left San Jose on May 24 with their car packed full of belongings, but the boy's father didn't alert authorities until June 1, police said in a press conference reported by the Mercury News. "The father did not feel that his son was in harm's way," an officer said, according to the paper. "Not trying to get the mother into trouble, he did not want to file any type of charges or anything."
Police are requesting anyone with any information about this crime to contact the LVMPD Homicide Section by phone at 702-828-3521, or by email at [email protected] To remain anonymous, contact Crime Stoppers by phone at 702-385-5555, or on the internet at www.crimestoppersofnv.com.