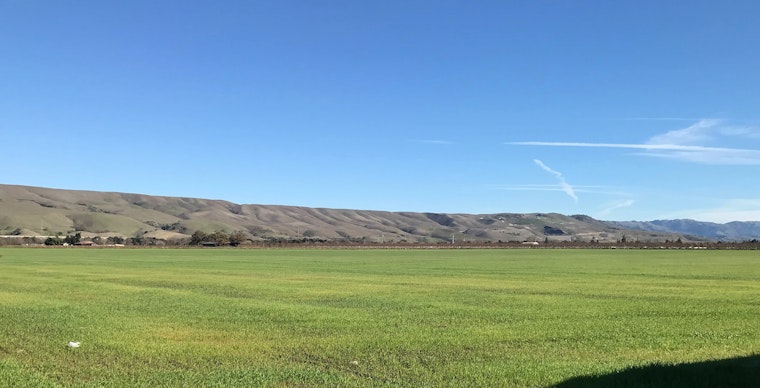 Published on November 05, 2021
The Santa Clara Valley Open Space Authority has bought 60 acres of farmland in Coyote Valley that it will preserve for sustainable agriculture as part of an effort to create what it calls "a 21st century greenbelt near urban San Jose," the agency said this week.
"Protecting the natural and working lands in and around Coyote Valley provides critical climate resilience for Santa Clara Valley residents," commented County Supervisor Cindy Chavez in an announcement. "The COVID-19 pandemic brought to light the growing needs for food security in our region and beyond. Protecting agricultural lands and open spaces as outlined in the Santa Clara County Agricultural Plan safeguards clean air, water, and local food sources for millions of residents."
The agency said it aims to "establish sustainable, local climate-smart agricultural practices" in the greater Coyote Valley Conservation Program Area. This purchase represents the latest addition to the valley's protected lands. The newly-acquired 60 acres are located at Laguna Avenue and Santa Teresa Boulevard in the middle of Coyote Valley.
"This acquisition is a win-win for our community — preserving farmland and securing open space," said Mike Wasserman, President of the Santa Clara County Board of Supervisors.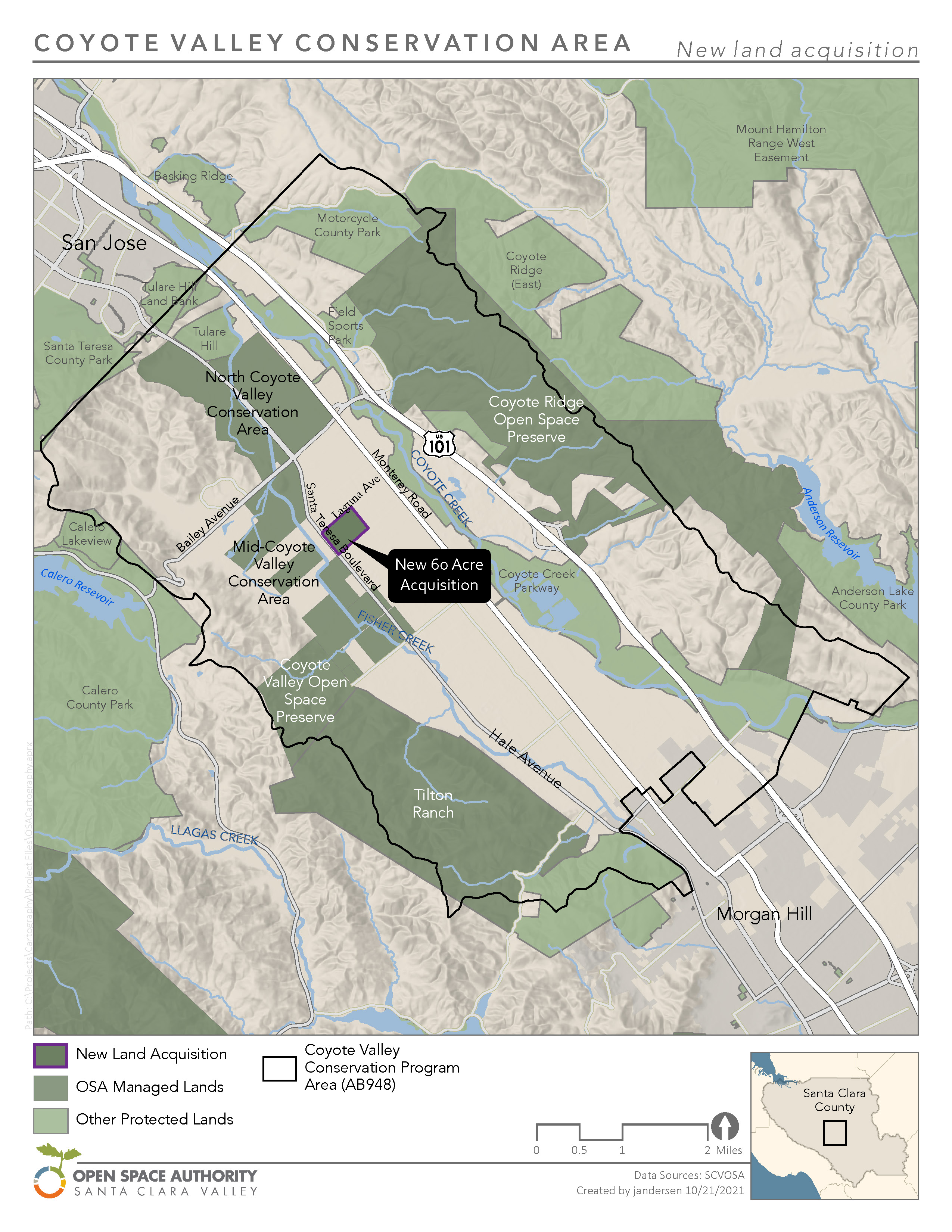 The location of the acquired land. | Source: Santa Clara Valley Open Space Authority
The authority said that purchasing and protecting working farms and ranches will help combat climate change, citing research from a scientist at U.C. Davis who's found that an acre of farmland produces vastly fewer greenhouse gases than developed land. "If you save an acre of farmland from urbanization, you can reduce greenhouse emissions by 70 times," UC Davis biogeochemist William Horwath has said, as quoted in the Modesto Bee.
The Open Space Authority said it bought the land from WP Investments, LLC, in partnership with the State of California Department of Conservation through the Sustainable Agricultural Lands Conservation program, Santa Clara Valley Transportation Authority, and the Santa Clara County Planning Department.
David Shabazian, Department Director of the California Department of Conservation, said the state is supporting the protection of farmlands as a measure to reduce greenhouse gases. "As we preserve these working lands, we're also directing new growth and housing into existing urban areas, which helps reduce greenhouse gas emissions from those commuting to and from outlying areas," Shabazian commented.
The Open Space Authority said it plans to release a request for proposals in late 2022 for an agricultural tenant that will further its Coyote Valley conservation goals.