You've surely heard that Walgreens is closing five San Francisco stores. And given the amount of sensationalist national media coverage of the matter, you surely have an opinion on whether this is because of the district attorney's alleged indifference toward crime, or because a bloated retail chain with too many locations is desperate for excuses and write-offs.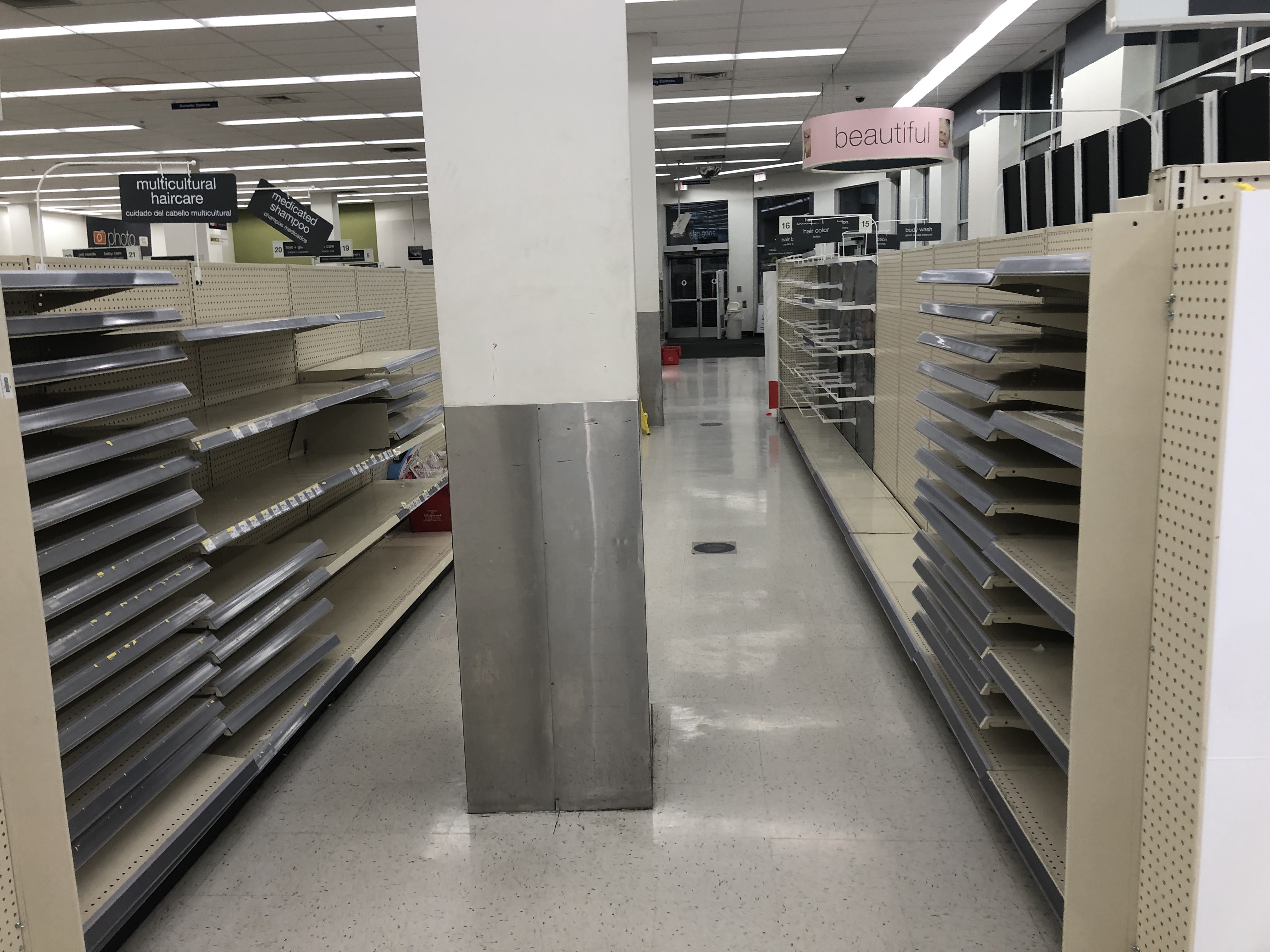 Photo: Joe Kukura/Hoodline

Whichever the case, these closures are now underway. The Balboa Terrace Walgreens store is already closed, the Excelsior location closes today, and the Clement Street Inner Richmond and Hayes Valley Gough Street locations close Monday. Hoodline took a stroll through the Cesar Chavez and Mission Street Walgreens slated to close this Wednesday, but from the looks of the place, it appears unlikely that it will remain open even that long.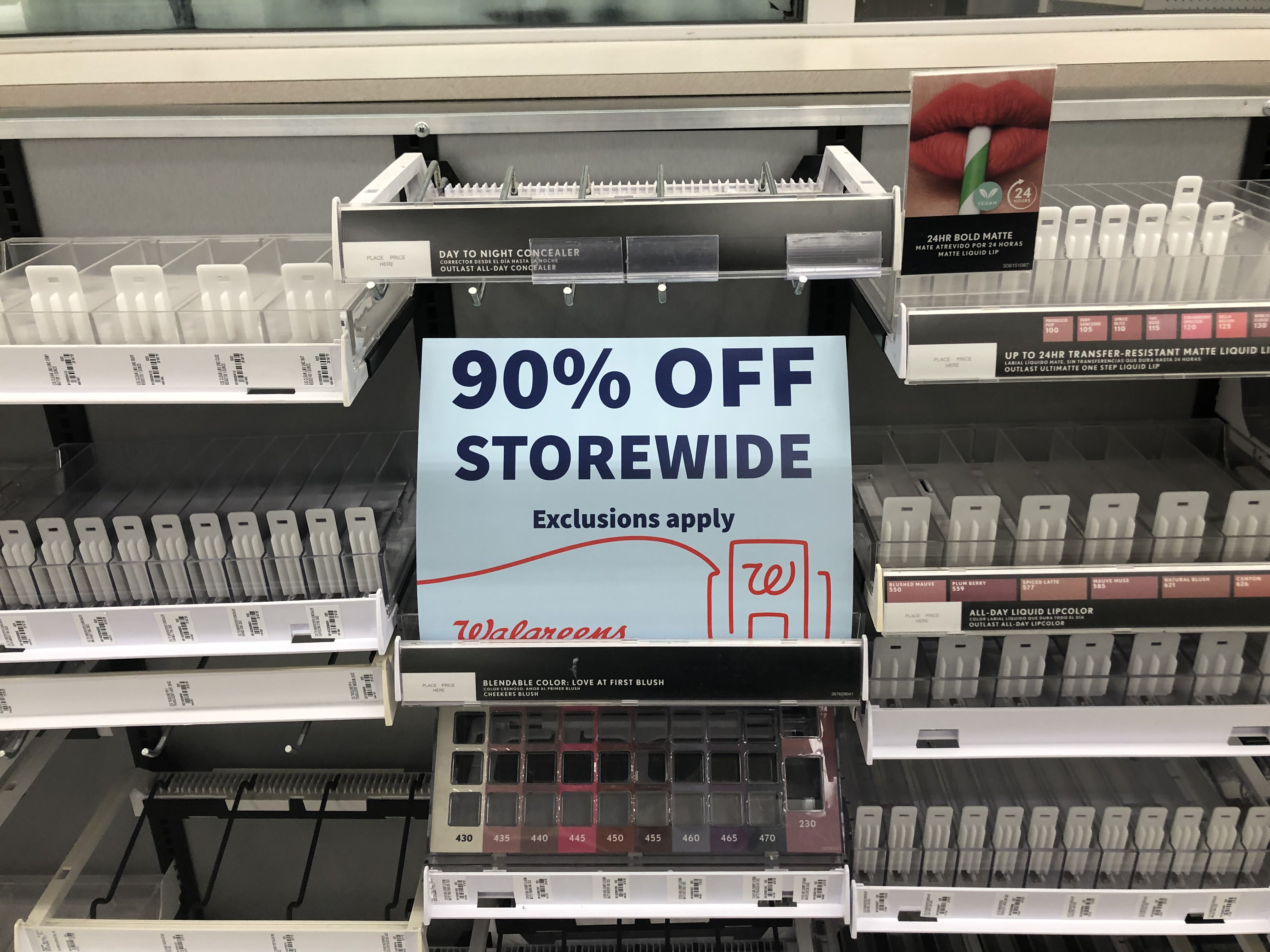 Photo: Joe Kukura/Hoodline
Signs declare "90% Off" the remaining inventory, but the shelves are almost 100% empty, and the scene is one of a negligibly attended retail funeral wake.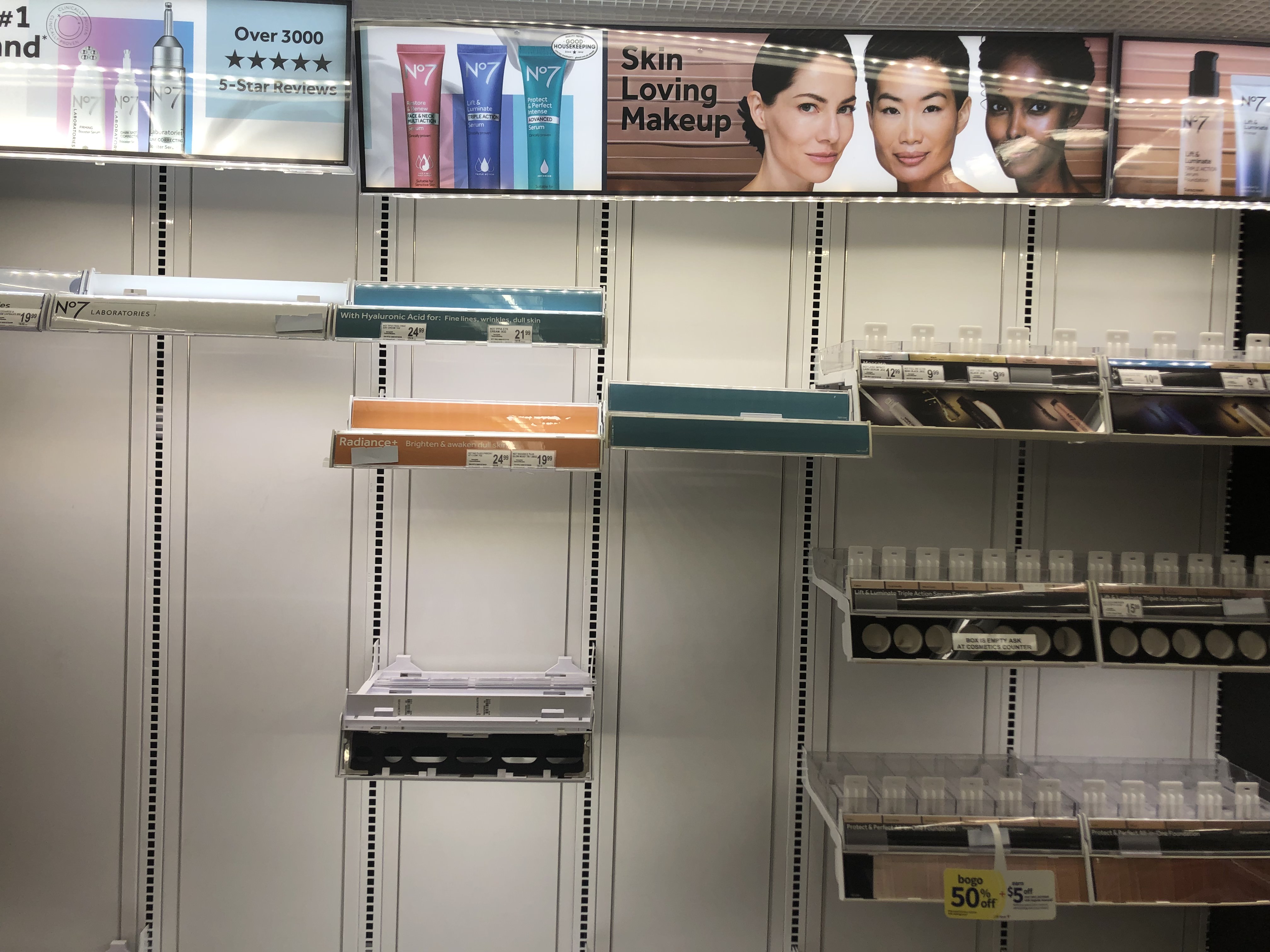 Photo: Joe Kukura/Hoodline

If you think you're going to score a 90% off deal at a closing Walgreens, guess again. One week before closure, there were absolutely no cosmetics available, just the macabre appearance of empty displays.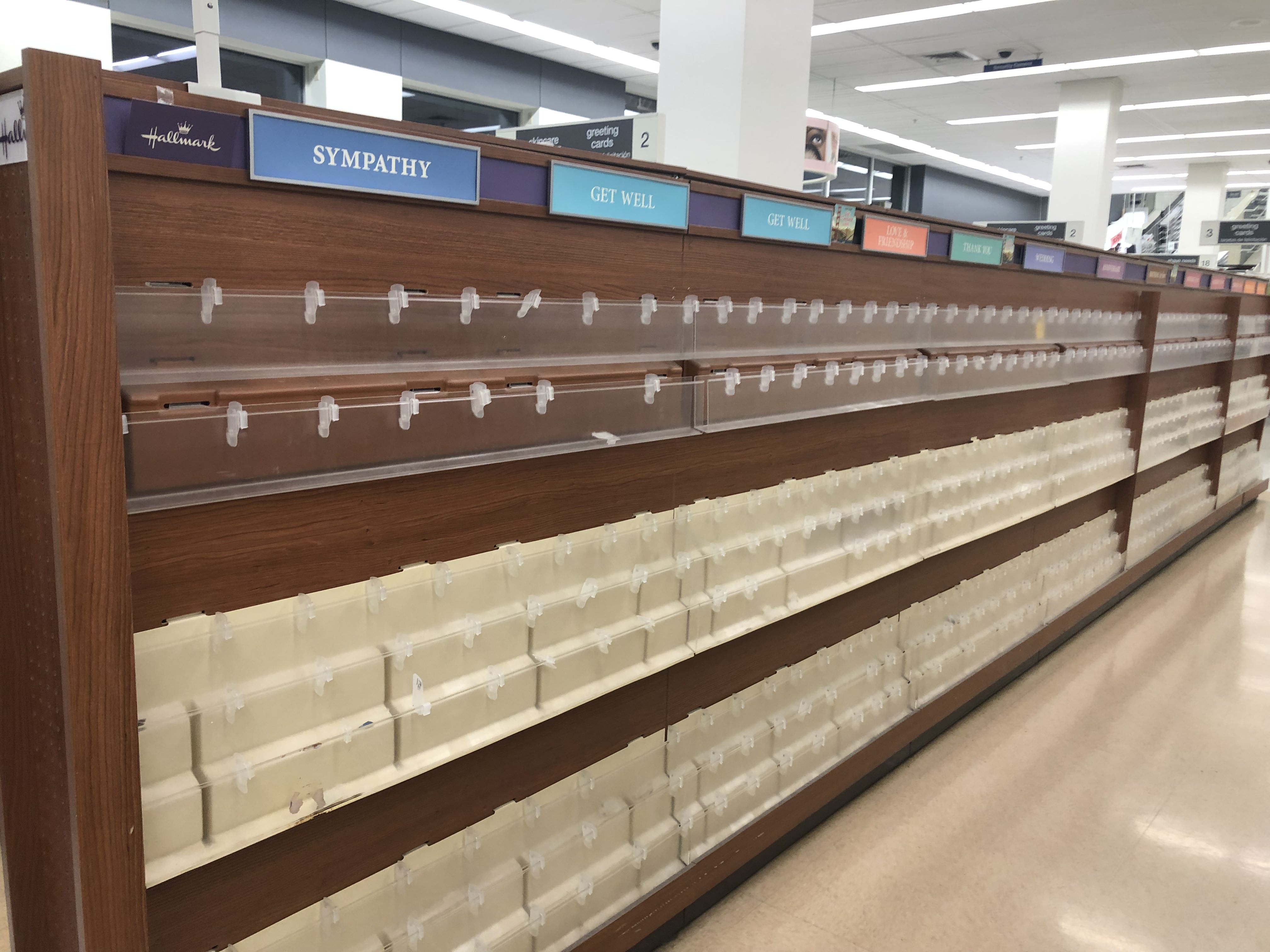 Photo: Joe Kukura/Hoodline
Same goes for the greeting card section, one side of which was sealed off with caution tape.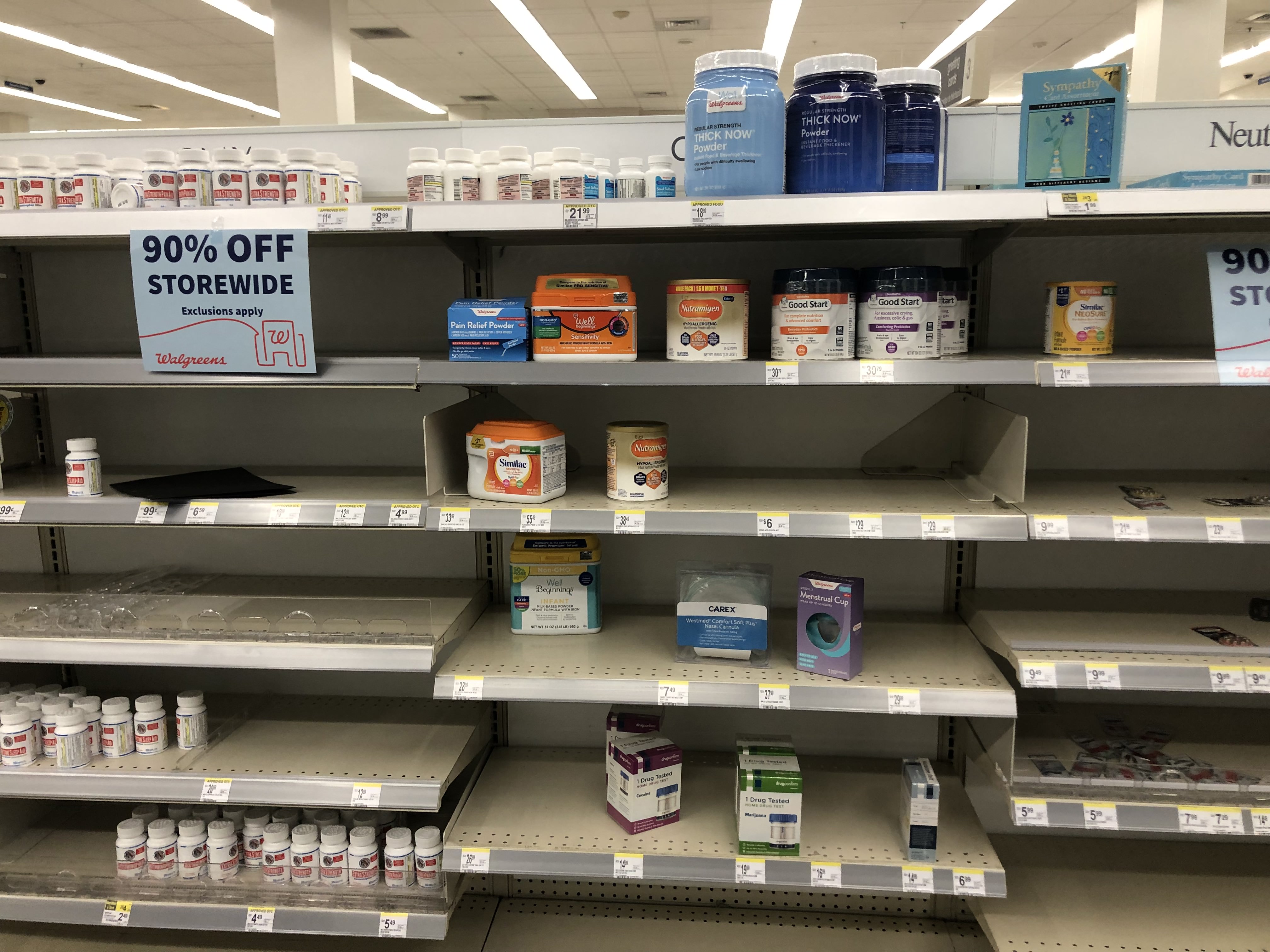 Photo: Joe Kukura/Hoodline

The only items still available at the sizable 90% discount were a who's-who of Walgreens' least popular items. All we could find were watch batteries, sleep-aid pills, menstrual cups, tubs of "comforting probiotics," and home drug testing kits for marijuana and cocaine.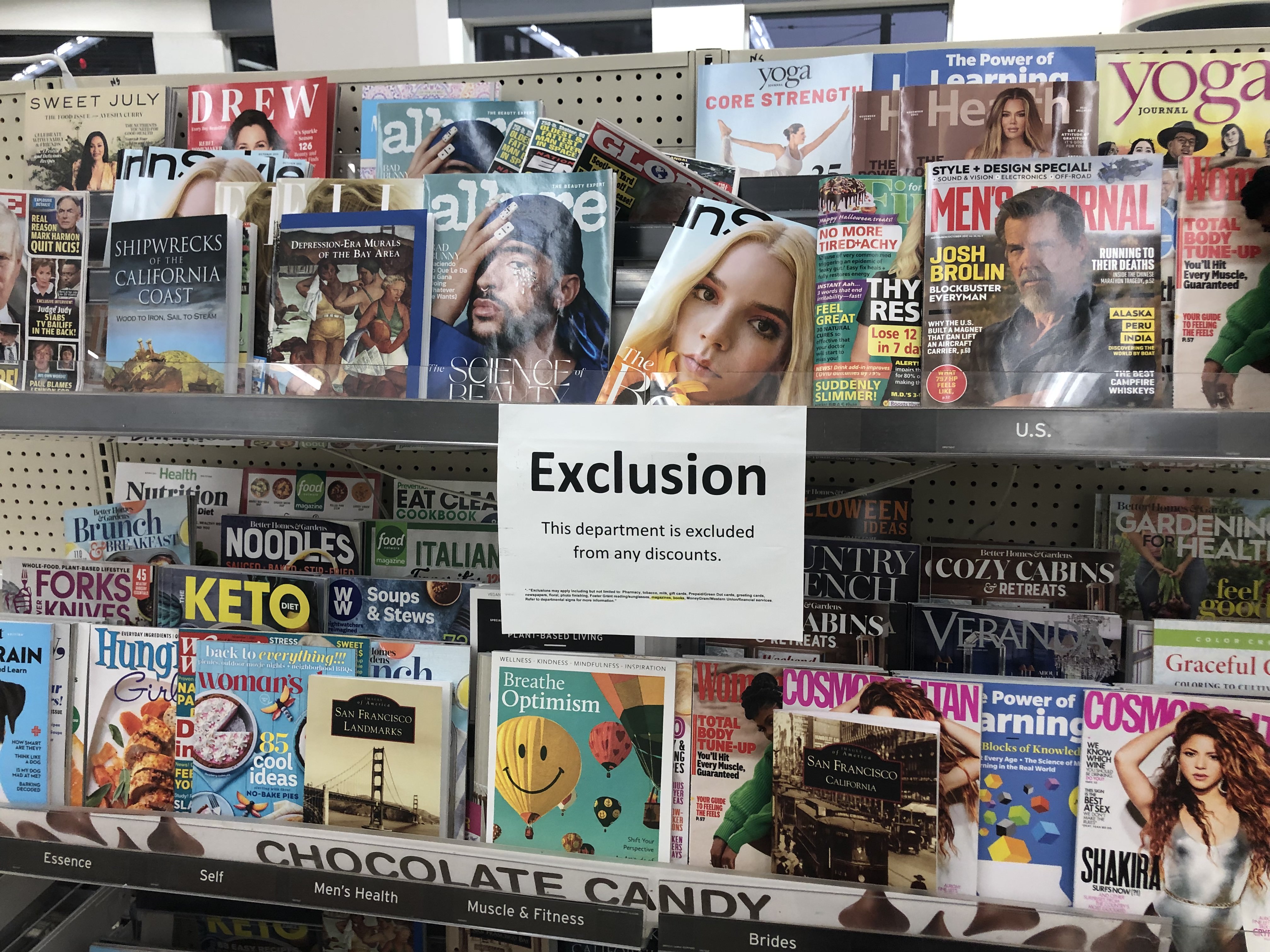 Photo: Joe Kukura/Hoodline

The items that were not 90% off were still available in their full supply. Magazines and gift cards were not discounted, and you could find a full array of those (at full price) on the store's otherwise barren racks.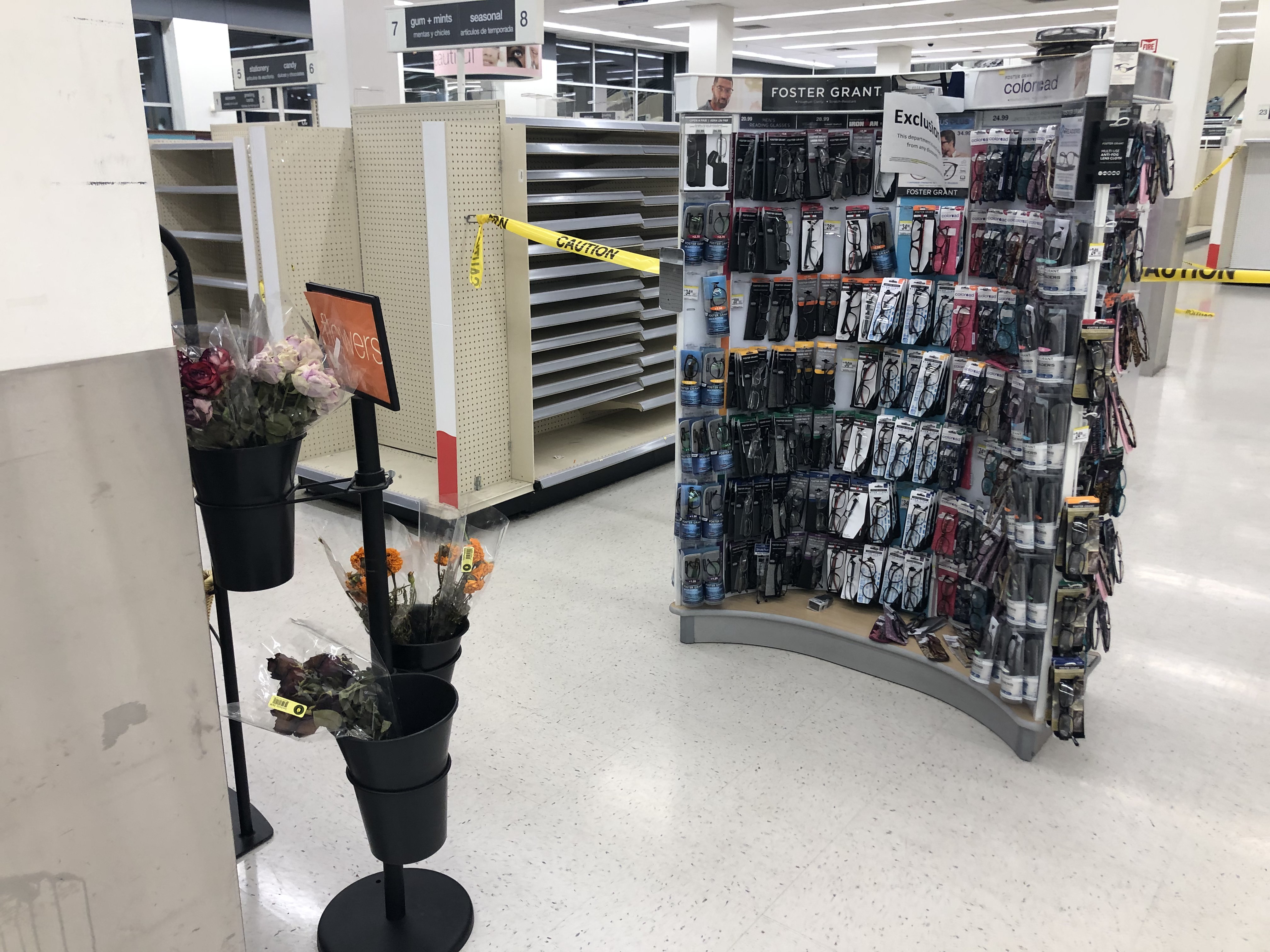 Photo: Joe Kukura/Hoodline

Reading glasses were also still available at their previous full price, with a few dwindling options of dying and wilted flowers next to the display.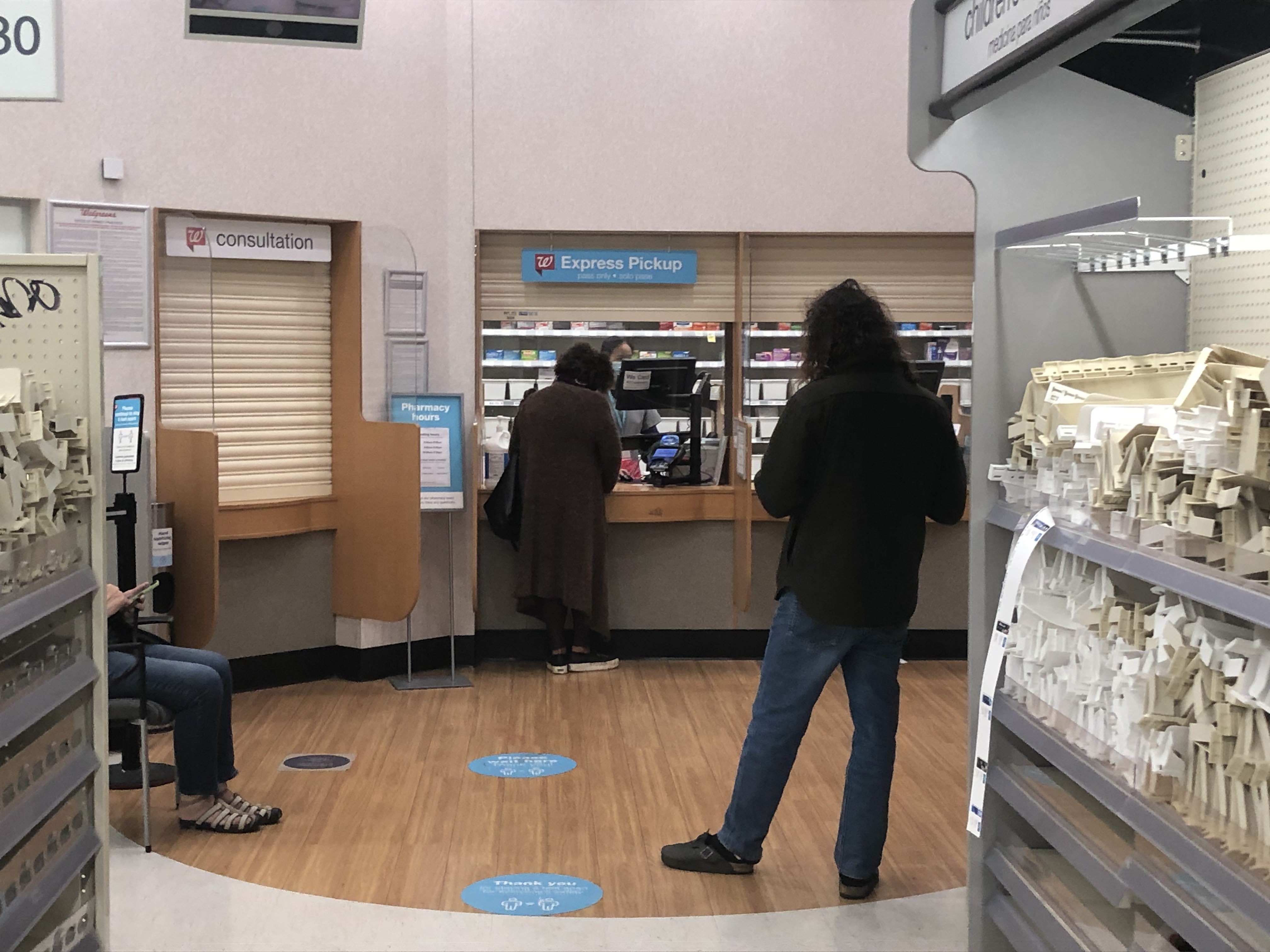 Photo: Joe Kukura/Hoodline

One area that was happening was the pharmacy, where a few people awaited their prescriptions in what otherwise felt like a mausoleum.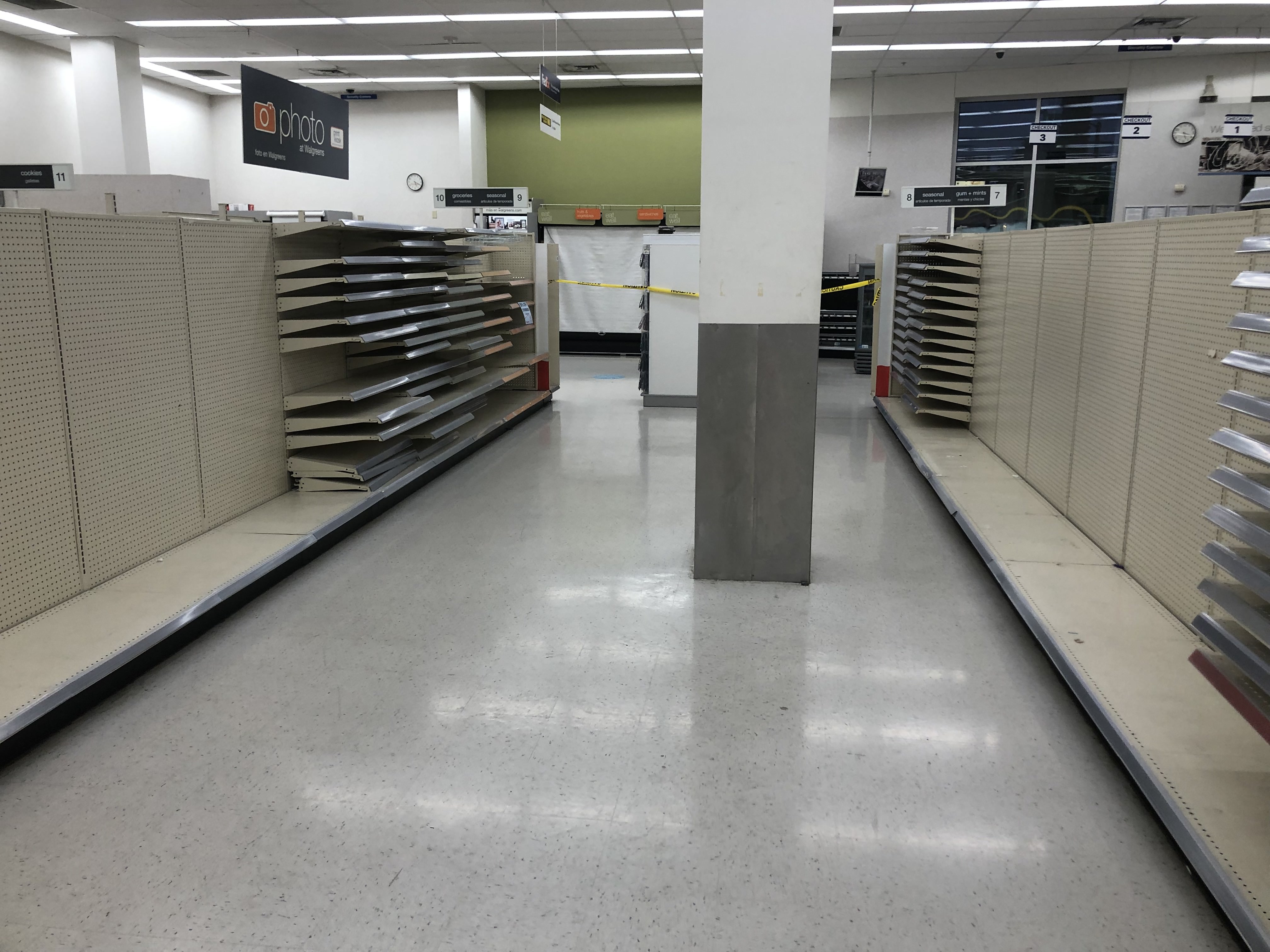 Photo: Joe Kukura/Hoodline

But the rest of the store was all empty shelves, many of them taped off with caution tape. Maybe things would have gone differently if they used that caution tape to keep people from riding bicycles into their stores.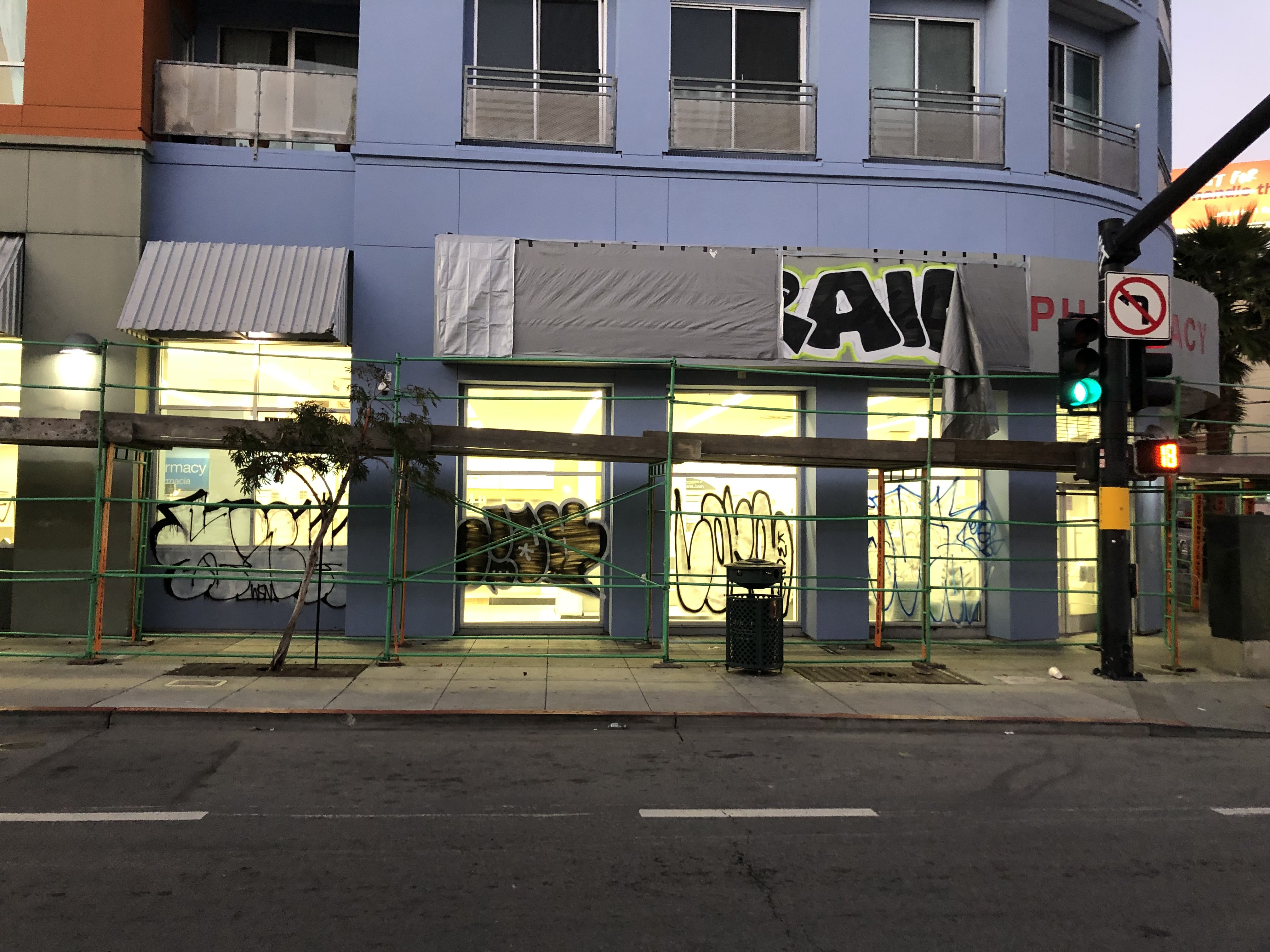 Photo: Joe Kukura/Hoodline

Even the exterior of the Walgreens had the look of a place that had simply given up. There is no attempt to clear any of the tagging that's accumulating on the windows, and Walgreens' logo is not even visible on the location's exterior storefront.
These brutal scenes could also represent job losses, but Walgreens has said that employees would be offered positions at other locations. Employees Hoodline spoke with confirmed this was indeed the case for them.
And they probably won't have to worry about a longer commute. This disappearing Mission Street Walgreens has another Walgreens counterpart just four blocks south at 30th Street, and another three blocks north at 23rd Street.