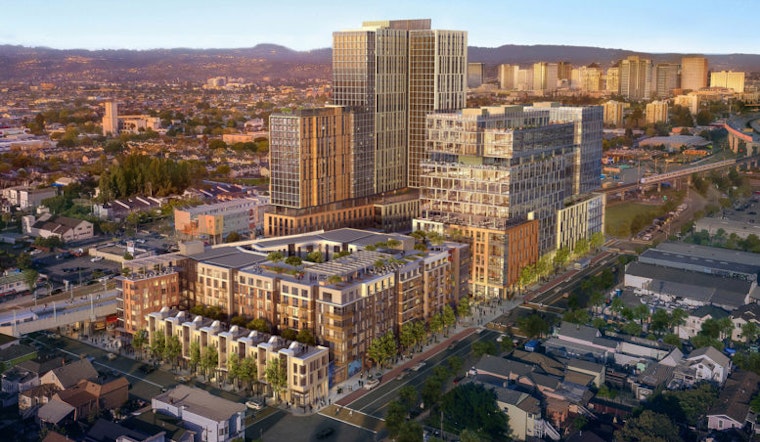 Published on February 18, 2022
We're getting our first look this week at a massive proposed mixed-use development that will completely surround and transform BART's West Oakland Station. A team of developers has released impressive-looking renderings for what is being called 'Mandela Station - West Oakland BART.' The ambitious development is slated to take over five and a half acres around the existing transit station and will be filled with housing, shops and restaurants, life science offices and labs, as well as new plazas and open space.
According to SFYimby, the site at 1451 7th Street currently houses a parking lot that holds 440 cars. If all goes as planned, three large buildings and almost 2 acres of open space would be constructed on the site costing upwards of $700 million."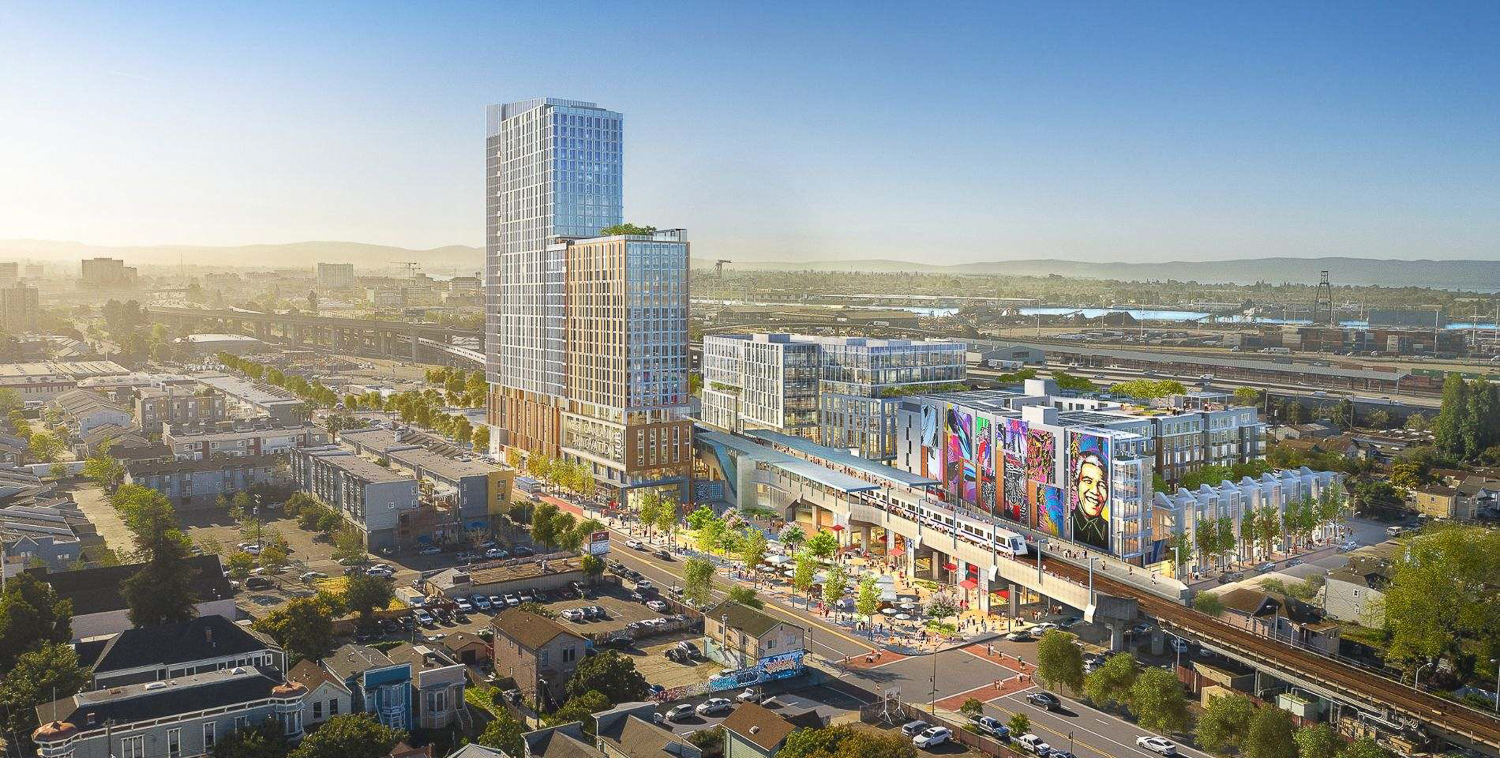 Rendering Credit: JRDV Urban International
The most eye-catching part of the development is a 30-story building that rises 320 feet, which would make it one of Oakland's tallest buildings. It would contain 522 residential units which would entirely be priced at market rate. The high-rise, which has the temporary name of "T1," would also feature more than 14,000 square feet of retail space on the ground floor, a 125-car parking area, and parking for bicycles.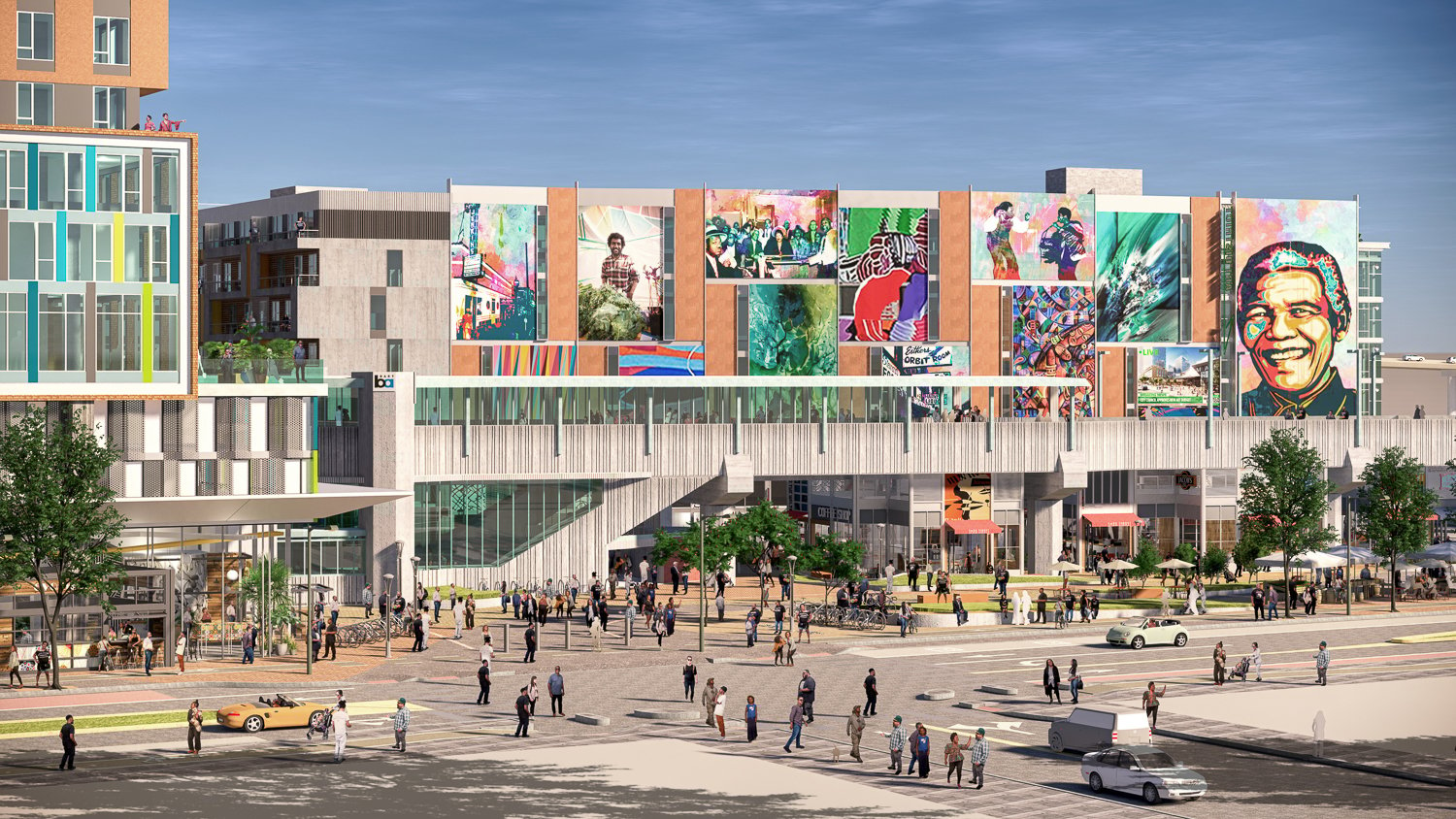 Rendering Credit: JRDV Urban International
Another portion of the development, which is being dubbed "T2" would be 1.7 acres which features a ground-level plaza and a huge swath of open space. "The 30,030 square foot Mandela Plaza will provide a civic community gathering place compared to a shared living room with circular nodes of seating around artificial turf grass. The 15,950 square foot Center Square will offer a landscaped pedestrian artery connecting 5th Street with the BART entrance," reports SFYimby. That center square portion will be called "Maker's Square."
Another key aspect of the T2 portion is a narrow pedestrian corridor called Art Alley which would span from Chester Street to Mandela Parkway. The corridor would also contain an area that sweeps underneath the BART tracks which would be used by food trucks and for events like art fairs and live music.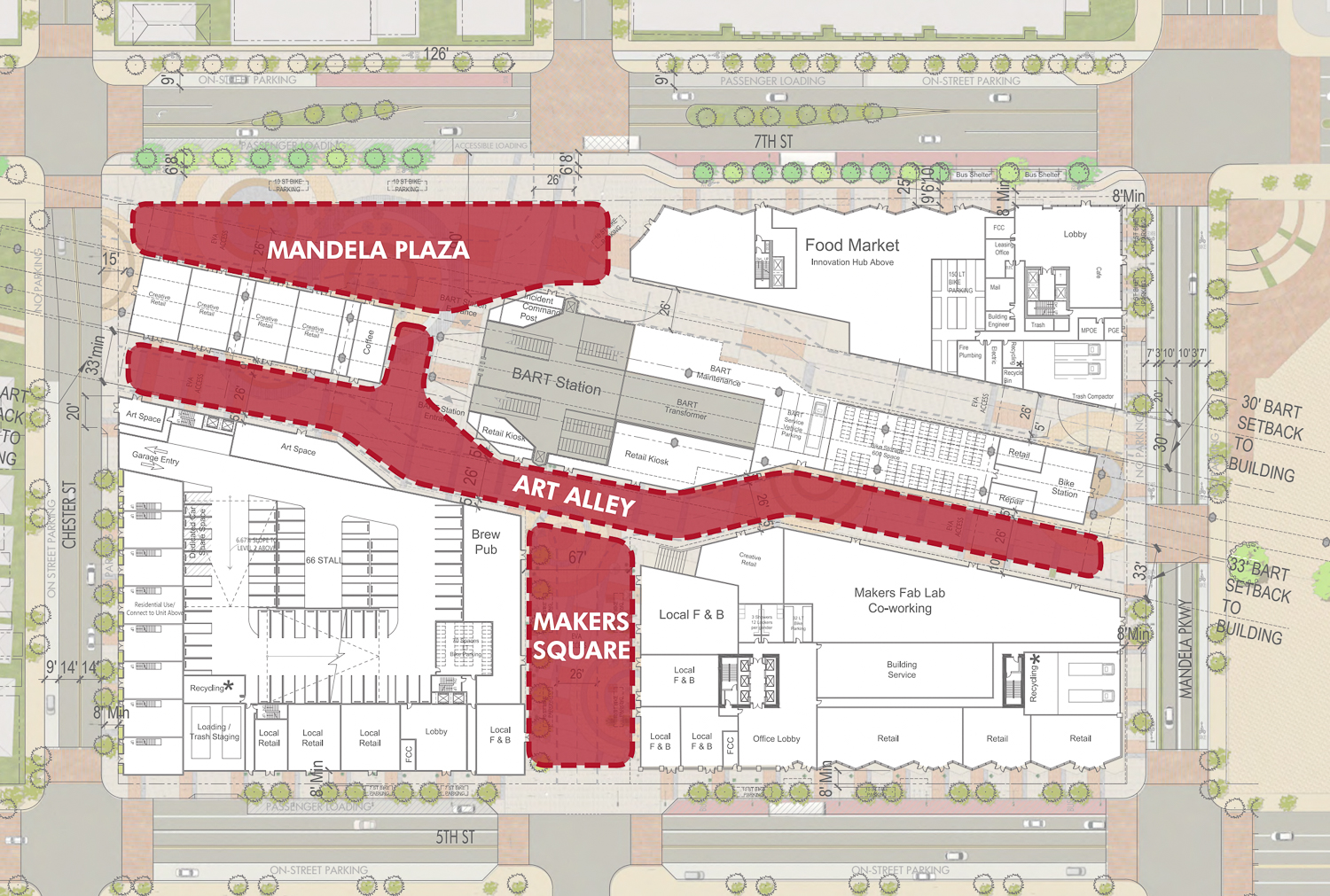 Map Credit: JRDV Urban International
The "T3" part of the development would be a 7-story structure that includes 240 affordable apartment units for families along with 16,000 square feet of ground-floor retail. The building that will go up as part of "T4" would be 10-stories of life science offices and laboratory spaces. "The 300,000 square feet state of the art office and life science space fosters collaboration amongst the Bay Area's leading research institutions at UC Berkeley and UCSF," states the development website. 23,000 square feet of the first floor of the T4 structure would be dedicated to retail.

Rendering Credit: JRDV Urban International
The designer of the development is JRDV Urban International but so far, given that approvals are still likely pending, the development team has not offered any timelines on when construction would start or be completed.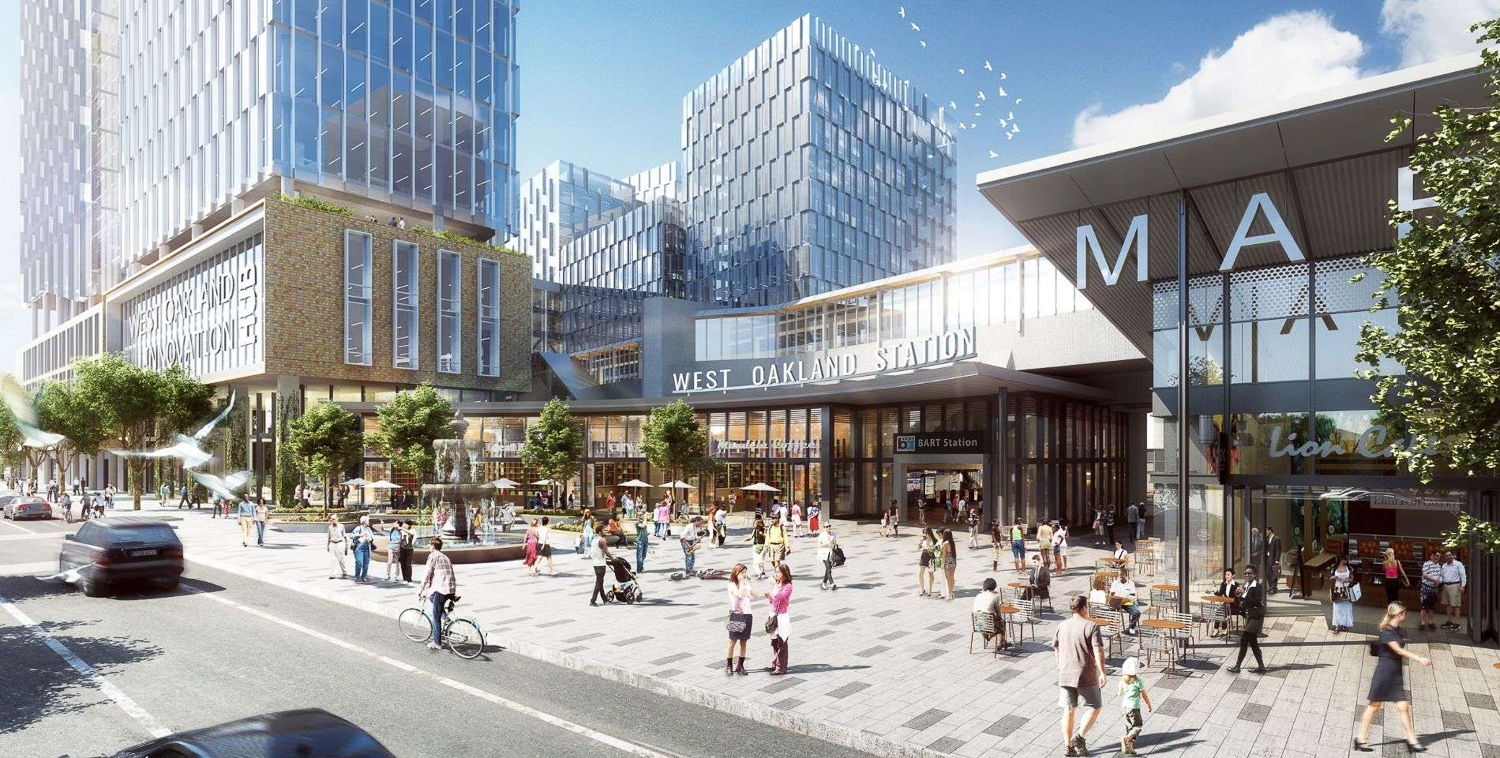 Rendering Credit: JRDV Urban International