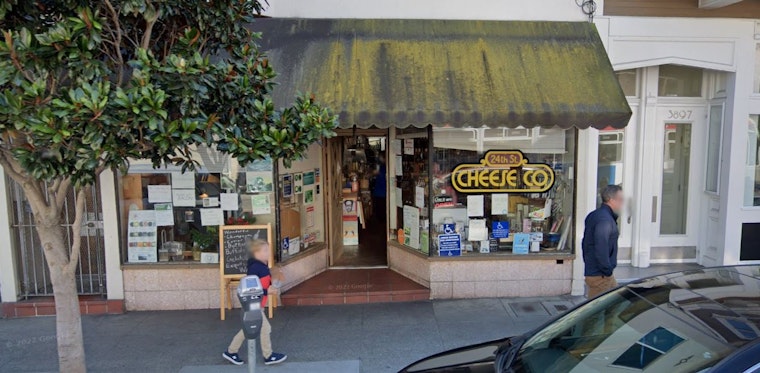 Published on May 19, 2022
Cheese lovers in the city will be losing a shop that was known to carry hard-to-find exotic varieties, unless there happens to be a takeover, which is a possibility. The 24th Street Cheese Co. (3893 24th Street) in Noe Valley is closing after more than 35-years in business. The owner, Charles Kung, made the announcement on Facebook this week saying "we don't have a firm end date but will close once inventory is gone, probably before the end of this month." The shop is now trying to sell off all the specialty products in the beloved store which had nearly every nook and cranny packed with not only cheese but charcuterie, high-quality snacks, and wine.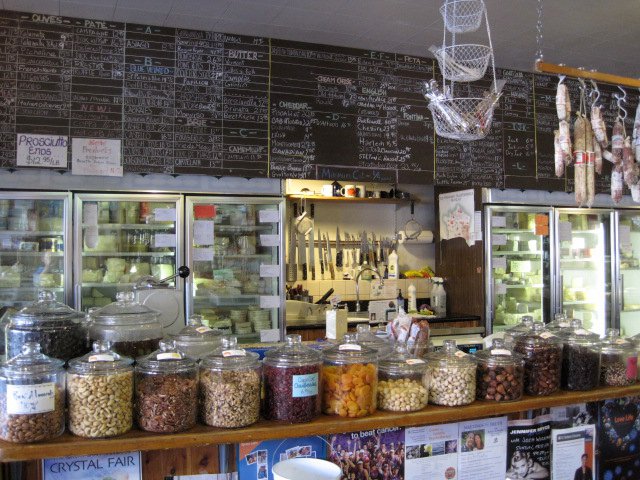 Photo Credit: 24th Street Cheese Co./Facebook
The 24th Street Cheese Co. went into operation near the intersection of Sanchez Street back in 1986 when Kung took over what was already a cheese store, the SF Chronicle reports. He was able to stock roughly 300 varieties of cheese, many of which were listed on the large handwritten chalkboard behind a counter inside the store. For Kung, the hustle that comes with running a retail store has taken its toll. The additional hardships of the pandemic, which had Kung working mostly alone, proved to be a detriment to his health. "After 36 years, I'm just really tired. I'm too old," Kung told the Chronicle.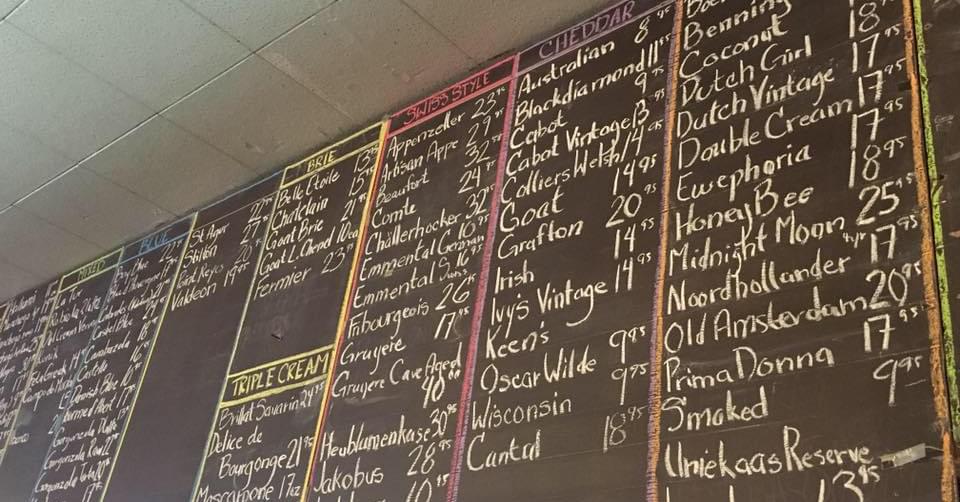 Photo Credit: 24th Street Cheese Co./Facebook
24th Street Cheese Co. did have a mixed reputation for customer service and friendliness, with several Yelp reviewers complaining about the bad attitudes of some of the employees. Other reviews claimed that the shop had great service from sincere workers. Still, longtime patrons of the store are sad to see it go with one Facebook user saying "so sad to hear this, my dinner parties will miss your suggestions," and another saying "Thank you for all the wonderful food and conversation over the years."
With the final day in business looming, Kung is selling all the products left in the store at 30% off. Once the cheese is gone, the doors will be locked for good. However, there is a chance the store could reopen under a new owner with the Chronicle reporting that Kung is "in talks with a potential buyer, who he hopes would reopen the store as a deli." All we can do now is wait and see.