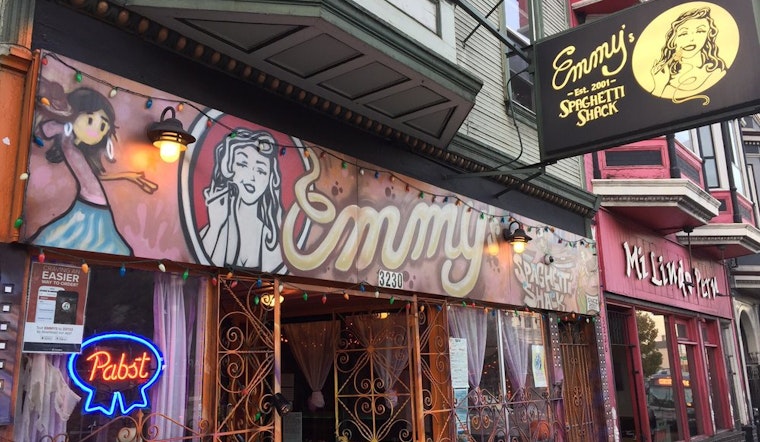 Published on May 27, 2022
The curveball of COVID-19 ruined a number of our favorite SF small businesses' anniversary celebrations, and quite a few are making up for it by spending their 2022 anniversary parties really getting sauced. Among these is theMission District-Bernal Heights old-school and totally unpretentious pasta place Emmy's Spaghetti Shack, which turns 21 this weekend.
"Essentially, we are celebrating our 20th and 21st anniversary," owner Emily Kaplan tells Hoodline. "We also recently obtained our Entertainment License. So we're featuring some legendary DJs that used to DJ at the old Emmy's location, back on Virginia [Avenue]."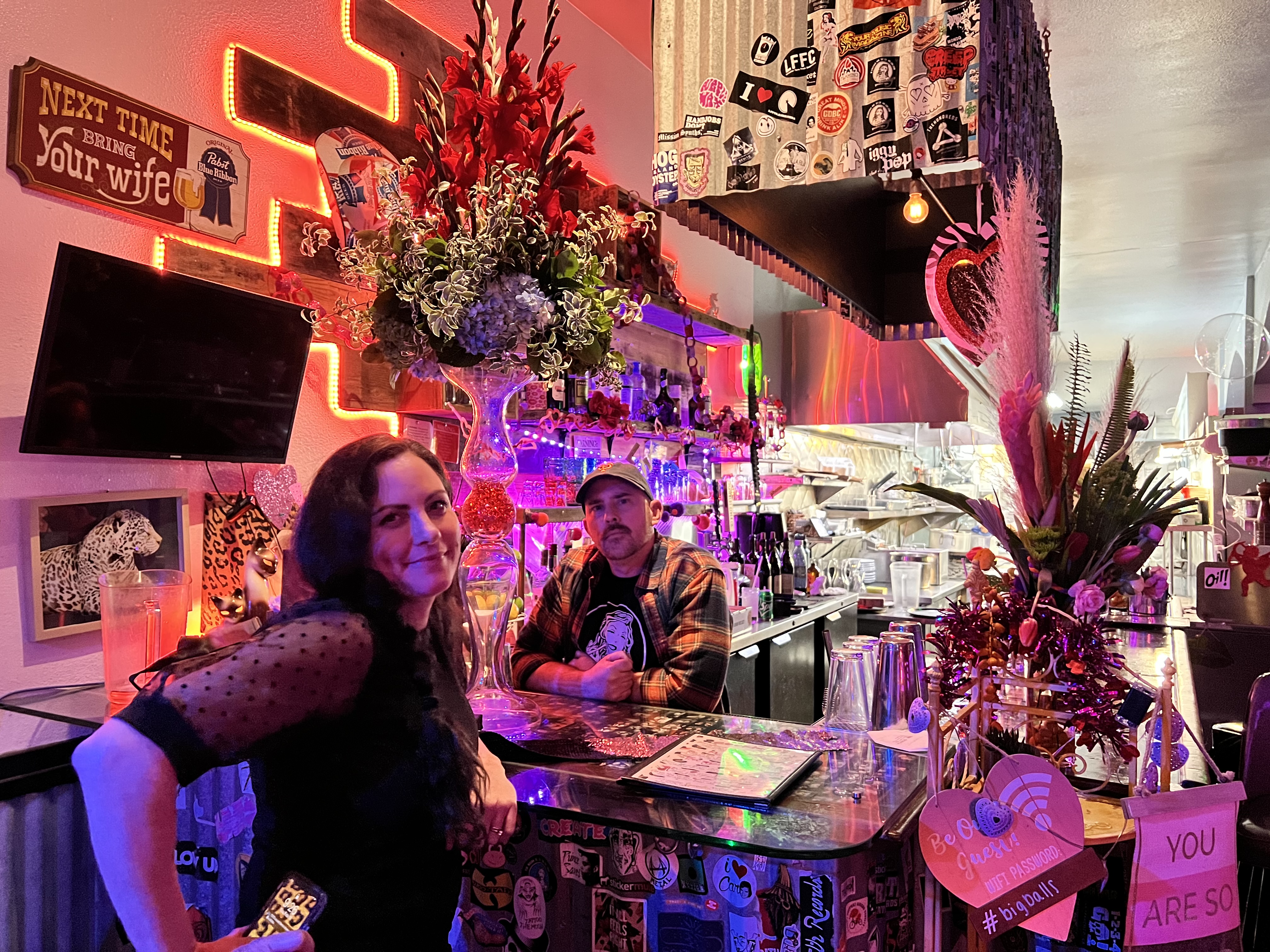 Image: Emmy's Spaghetti Shack
While Emmy's Spaghetti Shack moved to its current 3230 Mission Street location back in 2014, it previously had a long life a few blocks south. "In 2001 we opened our little shack on Virginia Avenue," Kaplan explains. "We used to have just seven booths tucked in a little tiny restaurant, We had DJs until 12 midnight. It was kind of like the wild, wild west of the Outer Mission at the time."
The newer shack still has Emmy's hand-written menus, but far more seating, and now heated parklets for the outdoor dining era. "Since we moved nine years ago, we've kept the same feeling," she says. "Our portions have remained just as large as you remember."
Saturday's headlining DJ is Ladylu, who is an original Emmy's Spaghetti Shack DJ, but now runs El Rio's popular dance party Mango. The regular dinner menu will be served until 9:30 p.m. Saturday, then get ready for Emmy's new late-night Happy Hour menu that's served until 11 p.m., with deep-fried cauliflower and mozzarella balls, and small portions of spaghetti and meatballs.
"We're calling it 'Booze and Balls,'" she says. "It's our reentry back into being open later."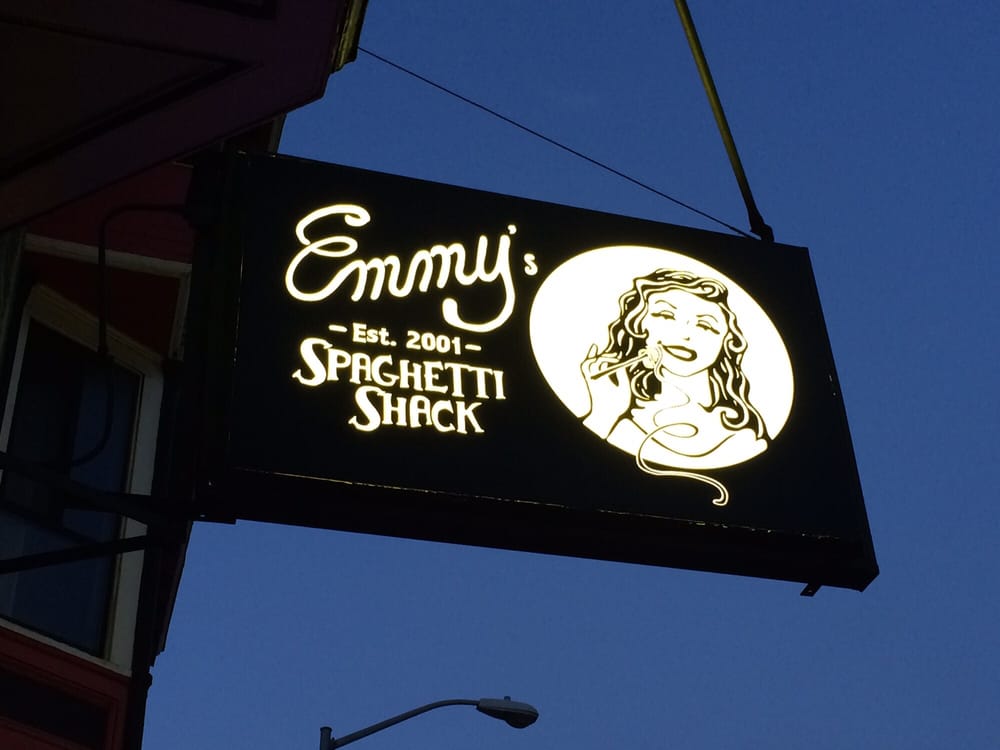 Image: Winnie L. via Yelp
"It's a big Carnaval weekend, so we're expecting to have a really big, fun night," Kaplan tells Hoodline. "We have a lot of graduations this weekend, so we're just going to be in a celebratory mood and having lots of music."

Emmy's 21st Anniversary Spaghetti Party is Saturday, May 28, 5 p.m.-11:30 p.m., at 3230 Mission Street (at Valencia Street).