Chef Paul Canales of Oliveto and Duende fame has opened a new restaurant on the ground floor of the Kissel Uptown Oakland hotel. The eatery, Occitania (422 24th Street), serves dishes inspired by southern French cuisine in a setting adorned with local art.
The restaurant is named for a historic region that bridges parts of southern France, northern Spain's Catalonia and northern Italy's Piemonte area, where the Occitan language was traditionally spoken. With a storied history complete with religious persecution and besieged castles, the area has seen a resurgence in recognition and regional pride in recent years.
Occitania's menu contains dishes inspired by regional specialties, alongside French bistro classics and rotating specials – all featuring local, sustainable ingredients from local farmers, ranchers, and fishermen.
Escargots make an appearance in a gratin ($19), and main dishes include petrale sole, little shrimp, leeks, fennel, and artichokes with aioli and grilled toast ($32) and grilled lamb shank with spring vegetables and red wine ($50).
Classics like onion soup ($14) and steak frites ($48) are also on offer, and Eater SF says Canales plans to include a special burger inspired by a French-style burger he had at a cafe growing up in Fresno. It took the chef two months to create the burger, which will feature caramelized onions, mushrooms and Gruyere, plus bread with garlic butter, parmesan and Dijon mustard, according to the outlet.
The drinks menu will feature a strong emphasis on French wines, aperitifs and craft cocktails and will change regularly, according to the restaurant.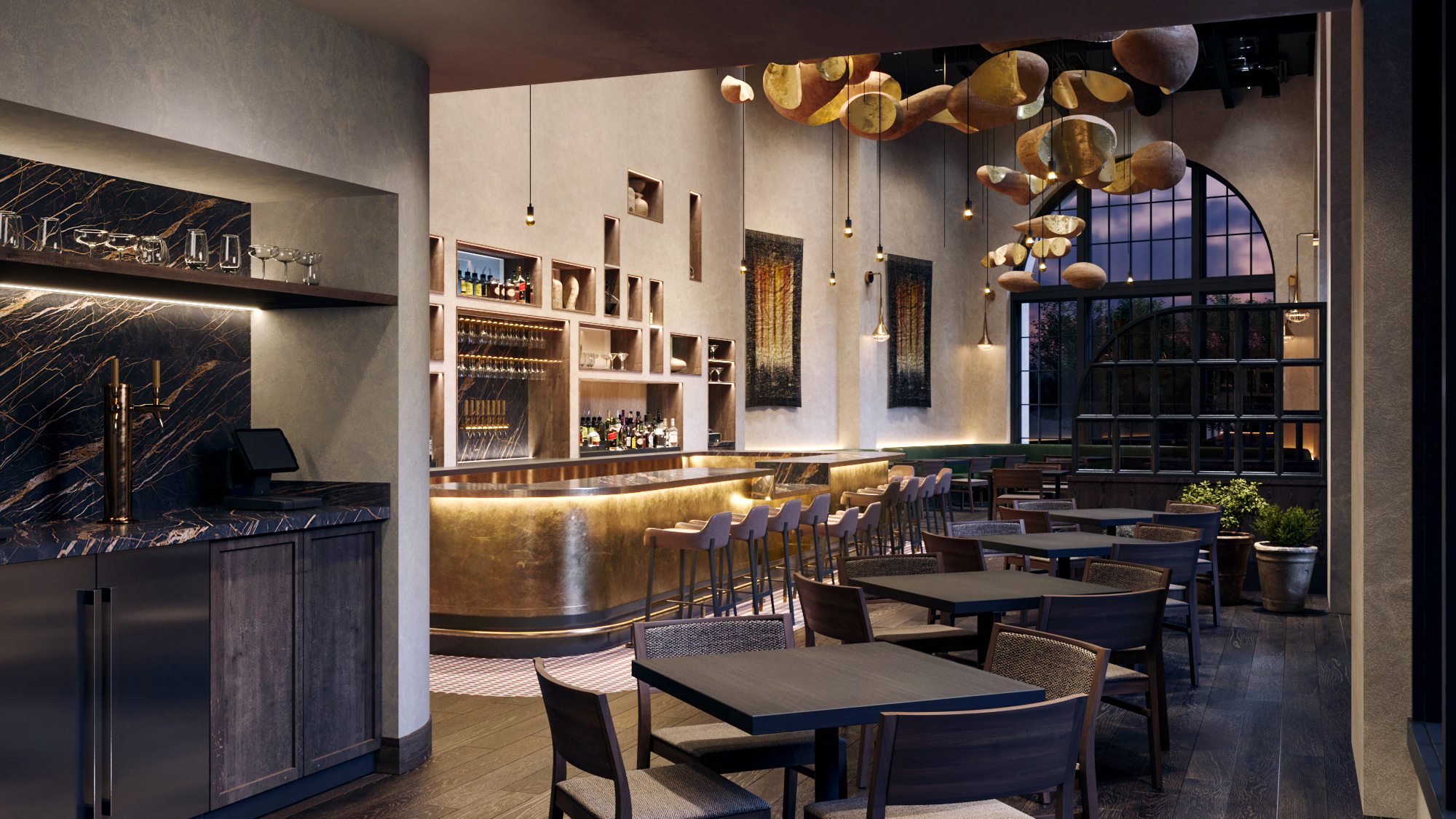 The interior of the restaurant features hanging ceramic pieces by a local artist. Photo: Occitania/Facebook
Oakland architectural and design firm Arcsine designed the space, where gold-leaf ceramic shapes hang over the tables. These abstract shapes created by Oakland artist Peter St. Lawrence are meant to hint at southern France's legendary mistral wind, Eater SF reports, while wall hangings ty textile artist Ramona Downey and a mural by Sam Strand complete the artistic space.
Canales's career has taken him on a culinary journey through the lands of the Occitan region, as he first made Northern Italian food at long-time Bay Area favorite Oliveto before moving into Spanish tapas and paella at Duende and, now, dishes from the Occitanian area of France.
While Occitan is considered an endangered language, Occitania as a place enjoys greater recognition since a French geographical reorganization adopted the name for an official region of the country in 2016, as reported in National Geographic. It's an area steeped in history, where adherents of a Christian sect known as the Cathars resisted extended persecution before eventually being wiped out.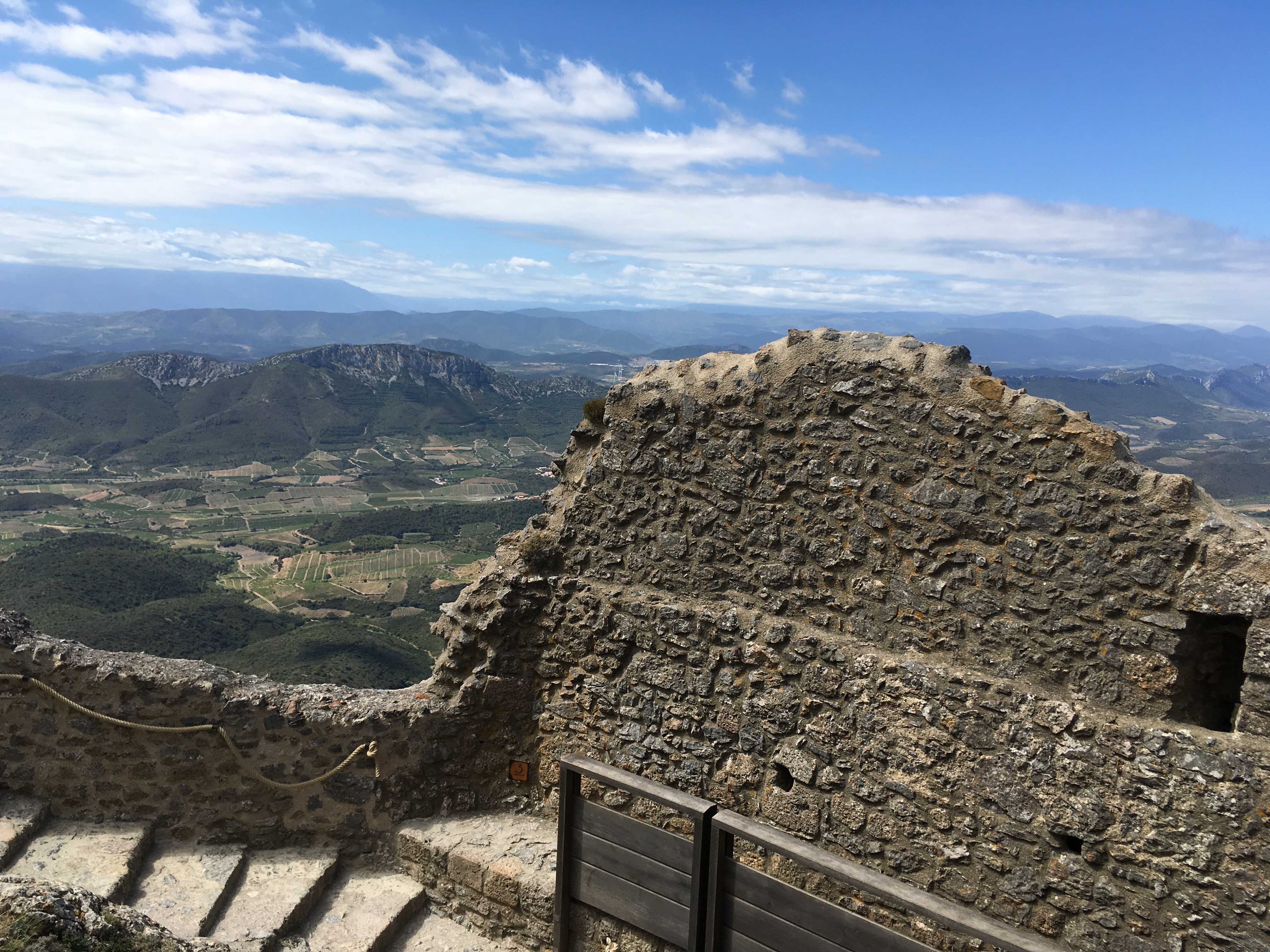 A view of rural southern France in the Occitania region, from the ruins of a Cathar castle. | Photo: Laila Weir
The region includes the much-romanticized Provence area and the recreated medieval walled city of Carcassonne, a favorite tourist stop, along with tracts of rural landscapes dotted by the ruins of Cathar castles and half-abandoned villages.
Canales told Eater SF that, as an amateur historian, "engaging in history" through the restaurant is a driving motivation and creative force for him. "I live in food as a creative expression of what I do," the chef commented.
The new eatery opened on Wednesday, June 1, and is currently open for dinner. The Occitania team has plans to serve lunch and dinner seven days a week, as well as brunch on weekends, according to the restaurant's website.
Occitania is located at 422 24th St., Oakland. Current hours are 5-9:30 p.m. on Wednesdays, Thursdays and Sundays, and 5-10:30 p.m. on Fridays and Saturdays. Information and reservations: www.occitaniaoakland.com, 510-985-9001.