Despite its unpopular religious stances and donations to groups against gay marriage, it appears the East Bay is about to get another Chick-fil-A location. The controversial company has worked through the permitting process with the city of Emeryville and has been approved to take over a space formerly used by Panera Bread on 40th Street, near Target. The announcement was first reported by The E'ville Eye which cited Emeryville Planning & Building Director Charlie Bryant who said "We have already approved the Minor Design Review application [on March 8]."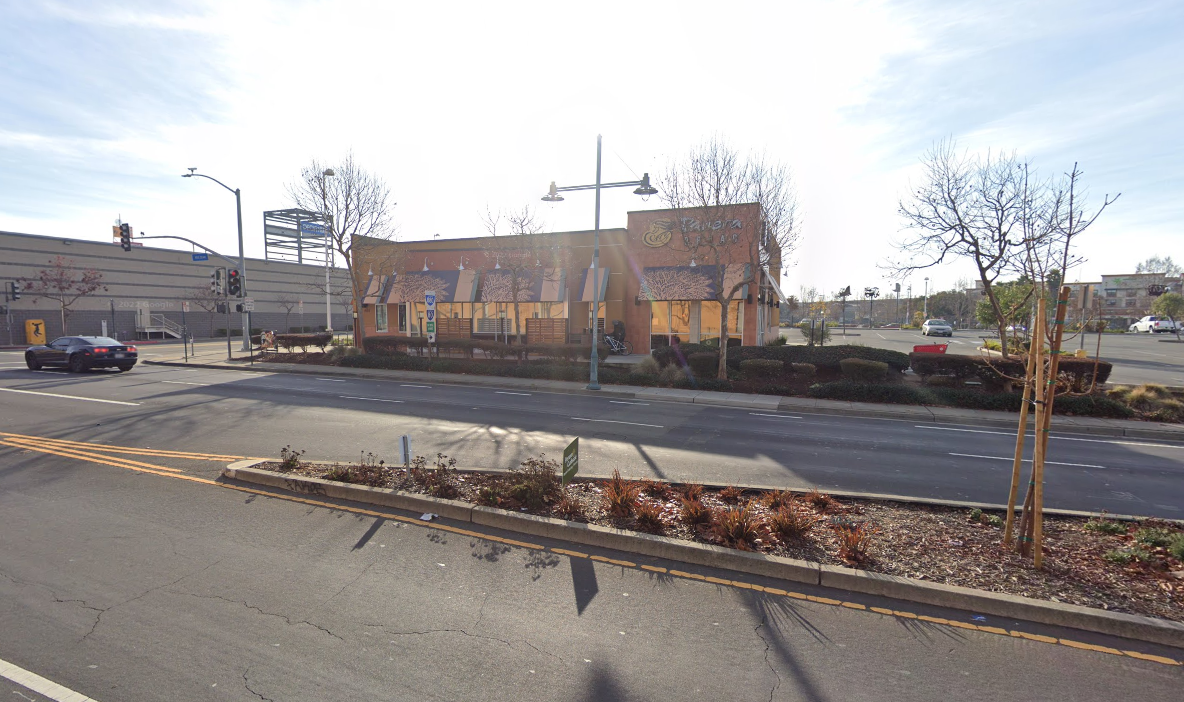 Location of former Panera Bread in Emeryville where Chick-Fil-A will set up shop. | Photo Credit: Google Maps
The next step in finalizing the location will be for the popular chicken restaurant to obtain building permits. That is being handled by the city of Oakland since the address of the location straddles the Oakland/Emeryville border. A statement from the company obtained by SFGate says, "Chick-fil-A is happy to share that we are actively pursuing our first location in the Emeryville area. We look forward to working through the approval process with the City of Emeryville and are excited by the prospect of joining this community. We hope to have the opportunity to serve new guests delicious food in an environment of genuine hospitality."
Chick-fil-A is known for its standout customer service and also its long lines of drive-thru traffic that have been a point of contention for many of the restaurant's other locations like Redwood City. However, the Emeryville location does not have a drive-thru and there are no plans to add one. That seems to be dampening the cries from critics who would otherwise speak out about possible overcrowding in a shopping center that is already very busy.
In January of last year, a Chick-fil-A location slated for Castro Valley was stopped in its tracks by a vote by city and county officials because of the potential for overcrowding from long drive-thru lines. Despite that, two other Bay Area locations, one in Daly City and one in Pittsburg, were able to successfully open late last year.
Traffic concerns aside, the Georgia-based restaurant chain has attracted plenty of negative attention as locations have arrived in the Bay Area in the last decade, based on some of its founder's religious values that include closing the restaurants on Sundays and all Christian holidays. The company has also been accused of homophobia based on donations to conservative groups that openly advocated against gay marriage and LGBTQ beliefs. Their stance on social issues did not matter to city planners in the case of the Emeryville location. "A company's policies are not a factor in land use and design review decisions," Bryant said to The E'ville Eye. An opening date for the restaurant at 1525 40th Street has not been released.