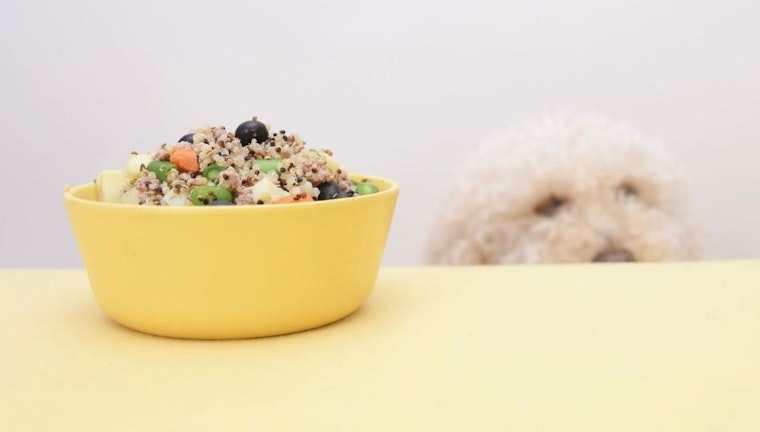 Published on July 19, 2022
Designer dog food is widely available these days, with countless companies now offering healthier and tastier options compared to the dry kibble that people have been feeding their pets for decades. Now, one family from Sunnyvale, who set out to create a healthier meal for their dog Fozzie, is selling their food to other families in the Bay Area who want to give their dog something better. Speaking to the Silicon Valley Voice, the Duharte family says that each Sunday night, the family hand-makes the food that they sell at Fozzieskitchen.com.
The idea to make Fozzie's food started while the shelter-in-place order was in effect during the early pandemic. The family was out of the usual kibble that they fed Fozzie, and going out to buy more at the risk of catching coronavirus was something that no one in the family wanted to do. So, Carla Duharte decided that she, her husband, and her two teenage daughters would start making Fozzie's food on their own. She didn't want to put the dog in danger, so she was adamant about first speaking to a pet nutritionist. "I emailed over 90 vets throughout the United States everywhere. I couldn't find anyone that would want to work with me during the pandemic. Everyone's just like, 'No, we're not taking any customers,'" Duhart told Silicon Valley Voice.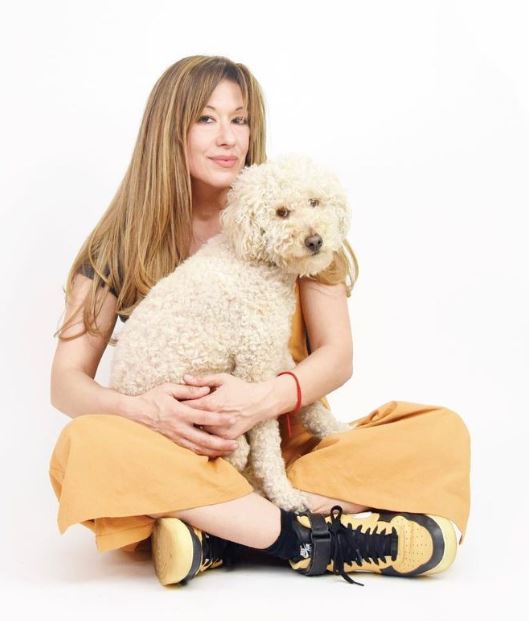 Carla Duharte & Fozzie. | Photo Credit: @fozzieskitchen/Instagram
After finally consulting a veterinarian in South Carolina, the family pushed forward creating a balanced formula packed with extra nutrition not found in everyday dog foods. Fozzie loved it, and there were noticeable health benefits, so they decided to turn the idea into a business. "Fozzie's humans decided that this should be no secret... so they started cooking and trying their recipes on the neighborhood dogs, and pretty soon, they had a following," the website reads. "Our goal is to make dog food better. We use whole ingredients that we humans would eat. We source local ingredients when we can, and we take care in creating meals that are worthy of your pup."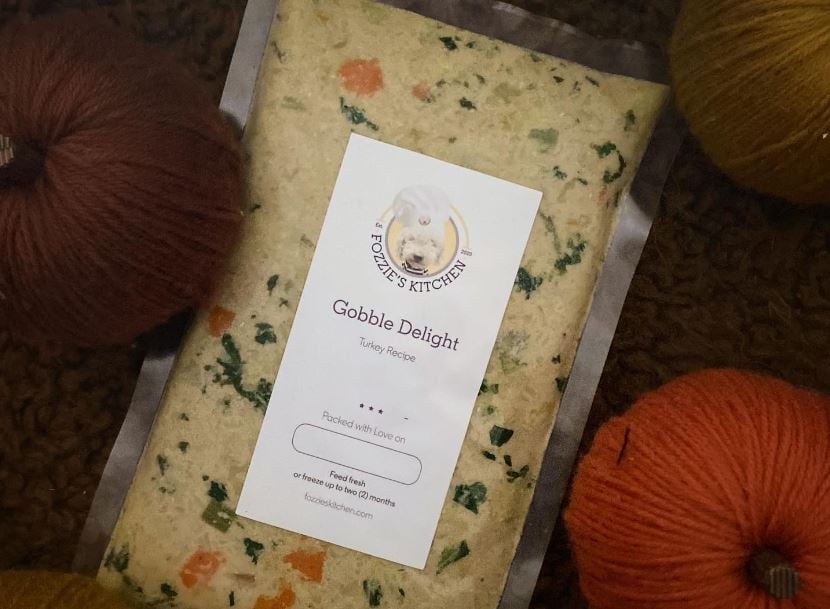 Photo Credit: @fozzieskitchen/Instagram
There are two recipes, beef and turkey, each available for $9.99 for a 16-ounce bag. The family offers free delivery for customers in Sunnyvale and a free pickup option on Sundays. And for a small fee, Fozzie's Kitchen will deliver anywhere in Santa Clara and San Mateo Counties, and shipping options are available beyond those locations. The family tells Silicon Valley Voice that they might start developing a cat food recipe soon since the family also has cats.