Once a week, American Bites restaurant in North Beach transforms into an Argentinian tango club, or milonga. Sorry — sneakers and jeans won't cut it at this club. Dancers show up in attire that fits the sophisticated, sensual vibe of the tango. Women don heels and dresses or full skirts that flutter around their legs as they glide with their partners around the dimly lit, red-walled room. Men wear suits, crisp button-down shirts and dress shoes.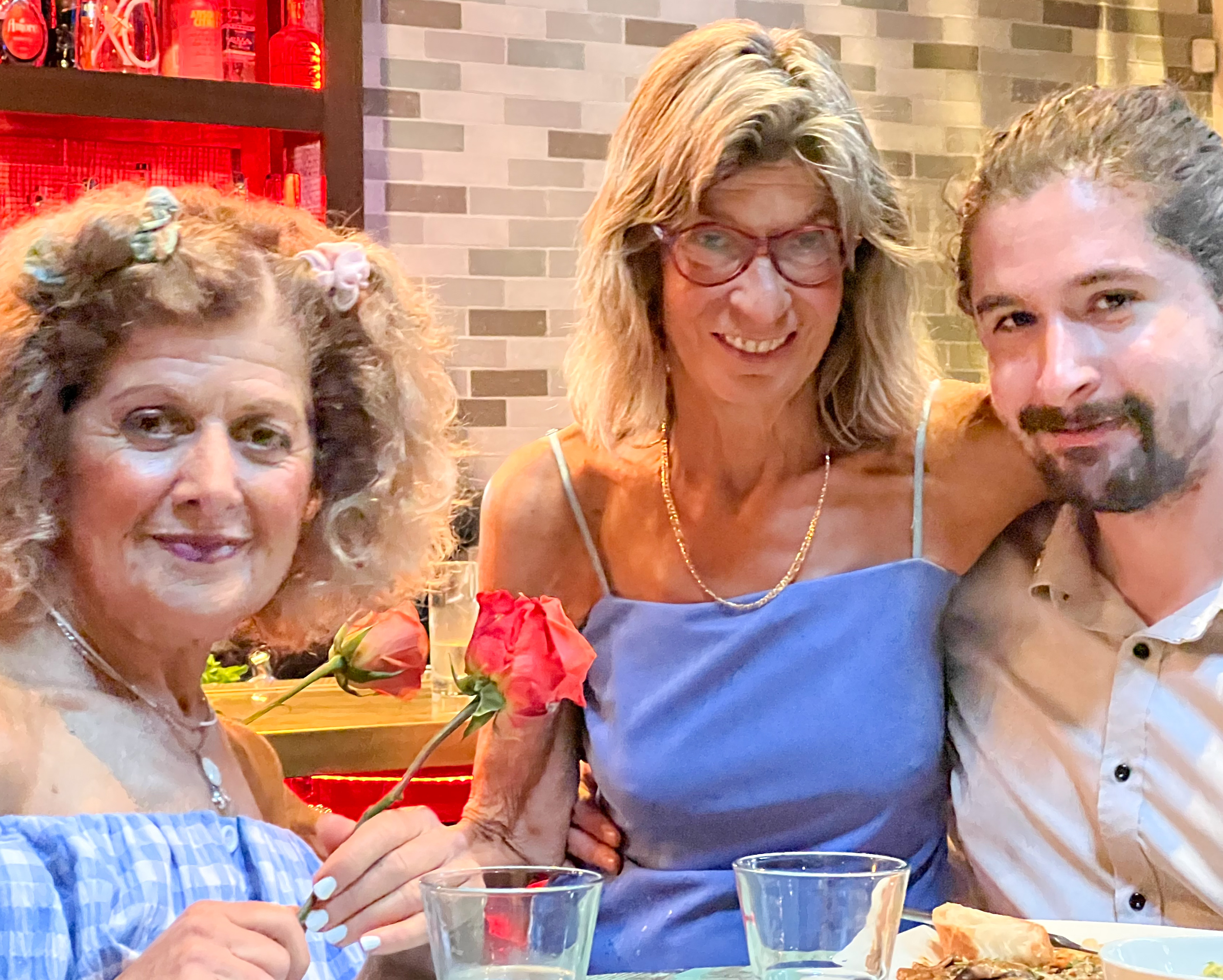 Dance instructor Era Osibe, North Beach Tango organizer Camille Cusumano and Mitchell Bloch. | Photo credit: Dorothy O'Donnell
Wednesday evening's event was especially festive as the weekly gathering known as North Beach Tango celebrated it's one-year anniversary. Camille Cusumano, who runs the Wednesday night tango parties, greeted dancers with roses and hugs as they arrived. Guests mingled and sipped complimentary drinks before DJ Charles Carbone lured them to the dance floor with tunes from his Golden Vinyl collection.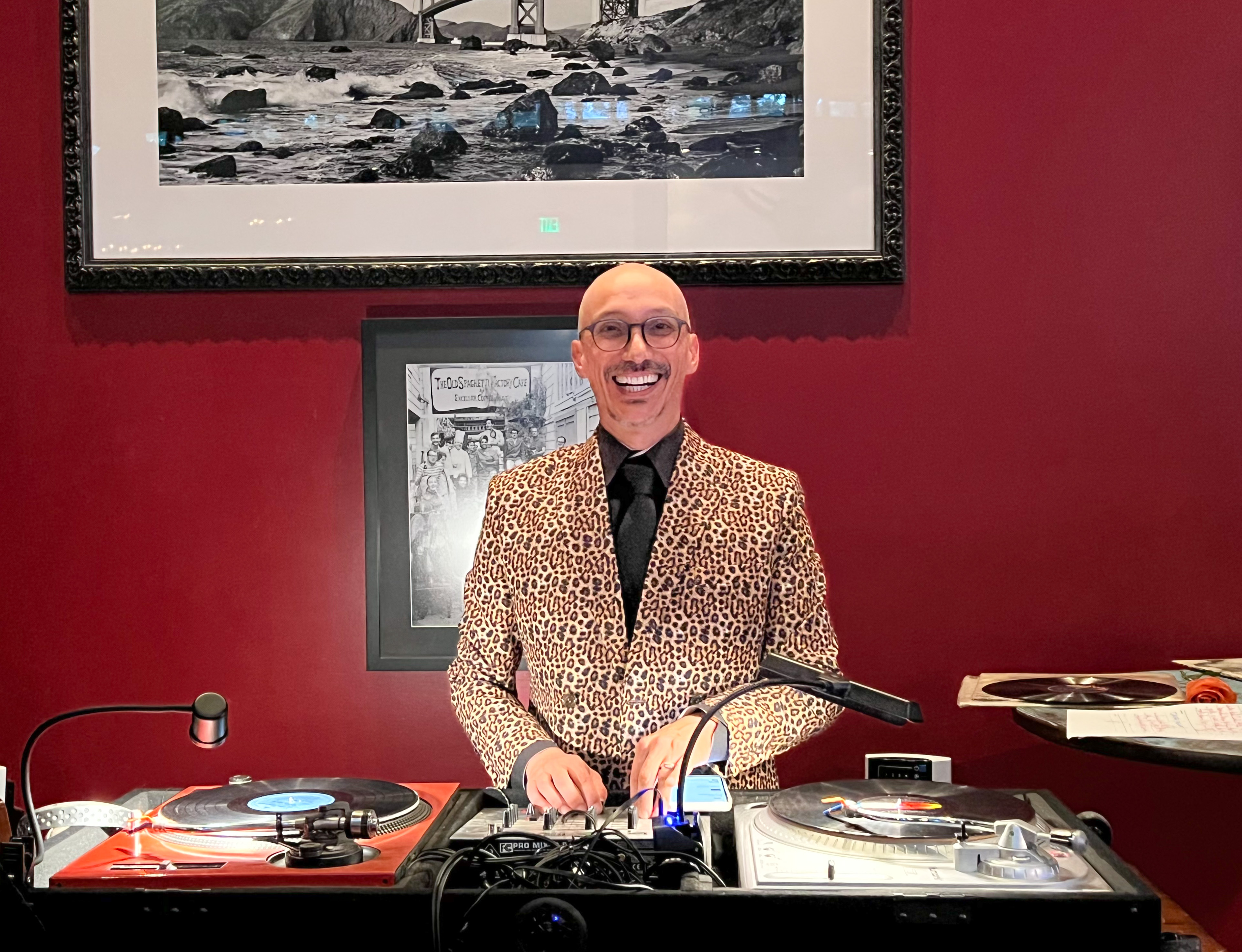 DJ Charles Carbone spins tango tunes for the dancers. | Photo credit: Dorothy O'Donnell
It's not a stretch to say Cusumano's a tango fanatic. But she didn't fall for the dance overnight.
"I hated the tango," said Cusumano. "I loved swing dancing and wanted to be a lindy hopper and do all that fancy stuff."
Friends who gushed about the tango as if it were a spiritual experience finally convinced her to take a lesson in 2002. Six months in, something shifted. Cusumano was hooked and immersed herself in the local tango scene.
In 2005, her love for the dance led her to Buenos Aires to study with a pro. She returned to Buenos Aires in 2006 after quitting her dream job as a senior travel editor for Via Magazine, leaving a failing relationship in her wake. She planned to stay for just three months. But three months stretched into a year. During that time, Cusumano wrote Tango, An Argentine Love Story, a memoir about that life-changing trip and her love affair with the tango.
"I wrote the book the first year and ended up staying for most of the next three years," Cusumano told Hoodline. "And then I came back. Tango's in my blood now. I didn't plan it, but I love it."
The opportunity to hold tango parties at American Bites came about when one of the restaurant's owners, Ali Azimdoost, reached out to her. As pandemic restrictions eased, Azimdoost and his partners wanted to reboot the regular dance events the restaurant held prior to COVID. Through word-of-mouth, he connected with Cusumano. He asked her if she'd invite her fellow tango lovers to grace American Bites' dance floor once a week.
Cusumano jumped at the chance, noting that the weekly dances were a community effort right from the start. Volunteer DJs stepped up to provide free music. Dance instructor Era Osibe offered complimentary lessons on the patio to help newbies learn basic tango steps. Soon, approximately 20 to 30 regulars were swirling around the dance floor on Wednesday nights.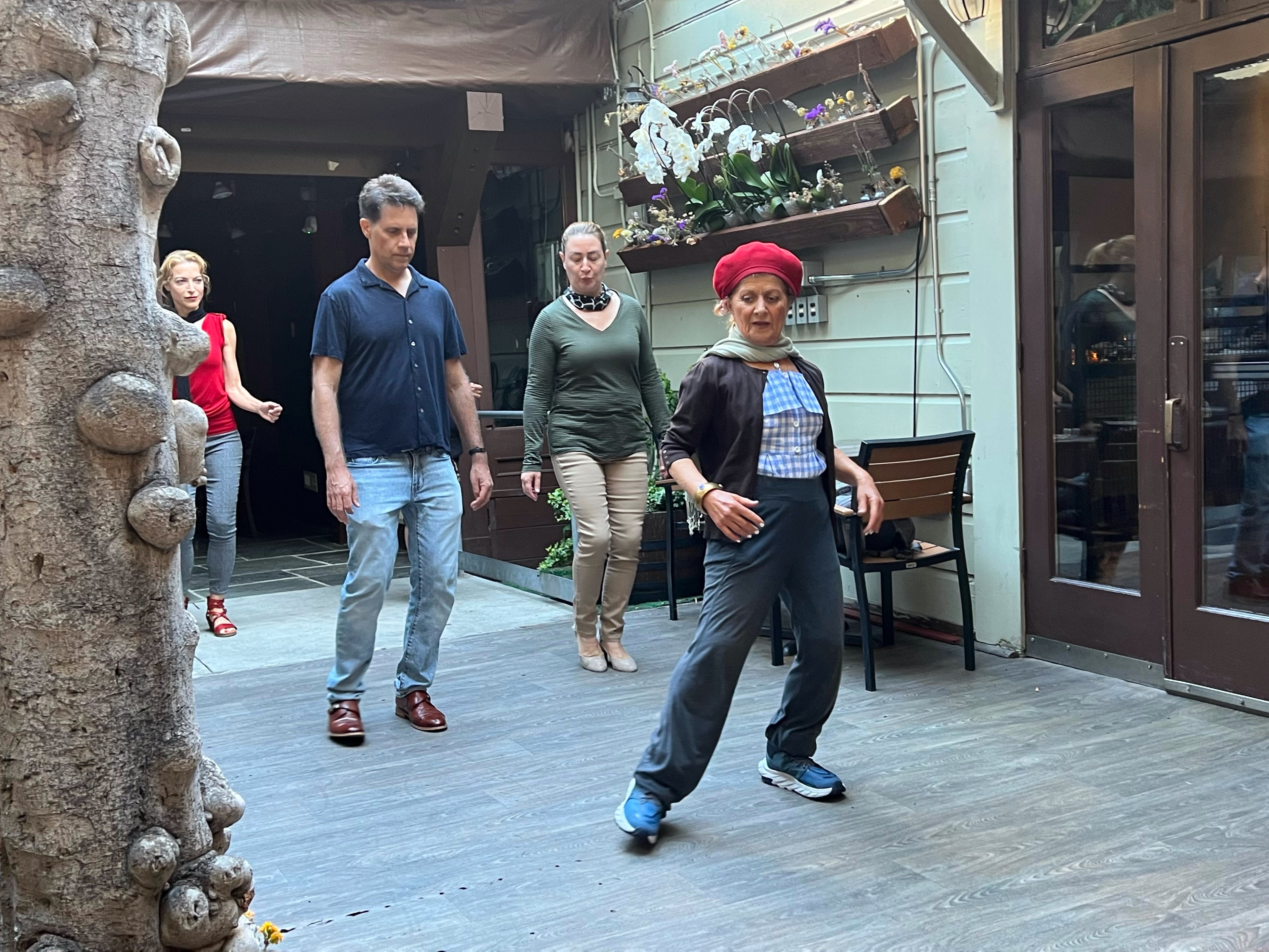 Tango instructor Era Osibe helps beginners master a few basics before the main event. | Photo credit: Dorothy O'Donnell
Participants love the venue, ambiance and food. Some, like Winslow Holmes, are willing to trek to North Beach from other parts of the Bay Area to join in the fun.
"I was really excited to hear about the opening of this place," said Holmes, who lives in Alameda and has been dancing the tango for six years. "I think it's Camille's influence that makes it very warm and friendly."
North Beach Tango happens every Wednesday from 7 to 10 p.m. at American Bites (478 Green Street). There's no cover charge, and dancers of all levels are welcome. Free lessons are offered from 6 to 7 p.m.