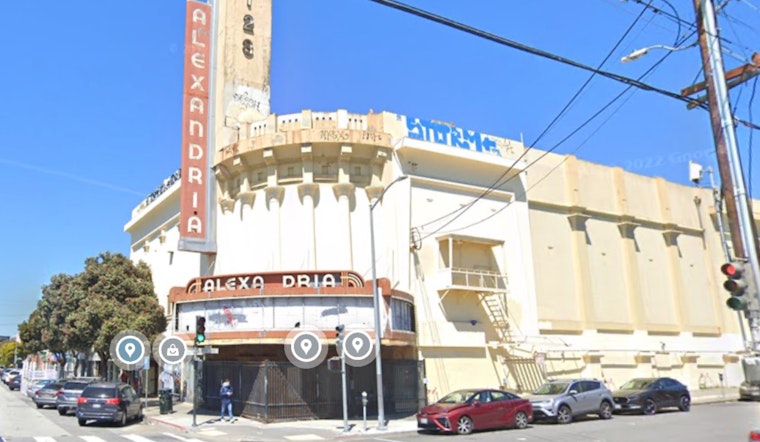 Published on September 28, 2022
This November would have been the 100th birthday of the former Alexandria Theater at Geary Boulevard and 18th Avenue. But last anyone had heard about the property, whose theater closed in 2004 and has gone empty and unused since, was some sort of swimming pool plan approved in 2019.
There is still no swimming pool there. But the SF Standard notes a change of plans is likely afoot, and the former Alexandria Theater could be transformed into a housing development with as many as 76 units.
The property is currently owned by a developer called the Timespace Group. That developer has already put a 43-condominium development next door. While their website still touts the upcoming swimming pool where the theater used to be, there is reportedly a change in plans.
The change in plans is still very preliminary. Hoodline found no recent permits or applications with the SF Planning Department. But the SF Standard says they've seen a letter that "asks SF's planning department to meet with lawyers representing the theater owner's, TimeSpace Group."
The letter reportedly asks for a review of housing density bonus eligibility, and per the SF Standard, "the project could range anywhere from 26 to 76 units, with many of the additional units being designated as affordable, according to the letter."