East Bay taco outfit Tacos El Último Baile, which has been evolving since its early days selling tacos from a table outside an Oakland bar six years ago, is about to debut its own brick-and-mortar location starting Saturday, in a spot that has the potential to keep building its reputation. Chef Dominic Prado is about to open the business at Oakland's Fruitvale Public Market at 3340 East 12th Street. The space Prado is leasing was formerly occupied by the restaurant Nyum Bai, which closed in May in search of new digs. For the past five years, the popular Cambodian restaurant has served its tasty dishes to long lines of hungry customers, and those long lines are expected to continue for Prado's new Tacos El Último Baile venture.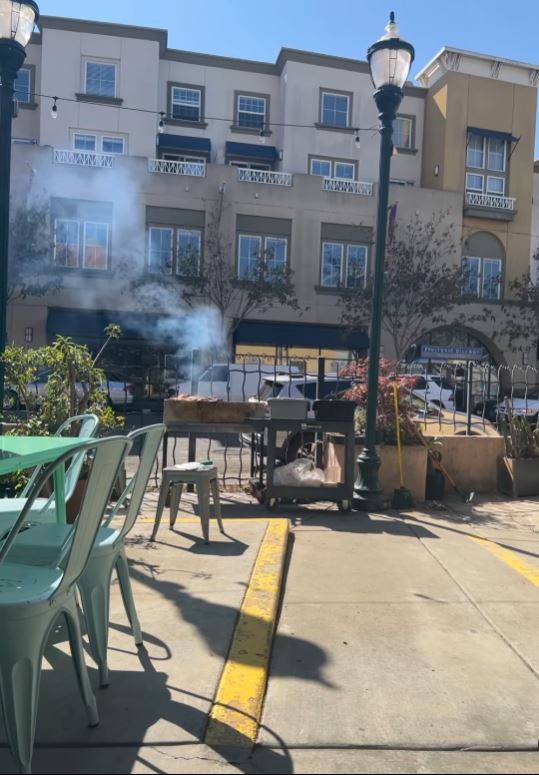 The patio at new Fruitvale Public Market location. | Photo Credit: @tacoselultimobaile/Instagram
As reported by SFist, most recently, Tacos El Último Baile has been operating as a food trailer, building a large and consistent customer base that would show up in droves outside Legionnaire Saloon at 22nd and Telegraph. Prado says eliminating the food truck will give his business a lot more freedom. "With a trailer, there's so much inefficiency. You've got to pull it, you've got to take it somewhere else, you've got to prep somewhere, you've got to cook here — [this new space] just kind of eliminates a lot of that," Prado told Eater.
Prado's 16-hour smoked brisket, ribeye, and al pastor tacos landed Tacos El Último Baile on the list of best tacos in the East Bay by The Chronicle. Prado told Berkeleyside in July that he will keep selling his tried and true specialties at the new shop. "I have no reason to change what's already been successful for me, with the understanding that I'm going to a different market. I want to be aware of that," Prado said. According to a post on Instagram, Prado will be offering three vegan taco options at the new shop along with his best-selling items.
As for the decor at Tacos El Último Baile, expect that classic Mexican taqueria vibe. "We're trying to go for a nostalgic look. I'm trying to invoke this nostalgia for the community, so they feel that it's something that reminds them of where they came from, and me, for myself, a time back to better and older times in my life," Prado told Eater. The new Fruitvale Public Market location opens Saturday, serving lunch and dinner from 1:00 to 8:00 p.m. To start, it'll only be open Thursday and Friday evenings and all day on Saturdays and Sundays. Hours are expected to expand as the business develops.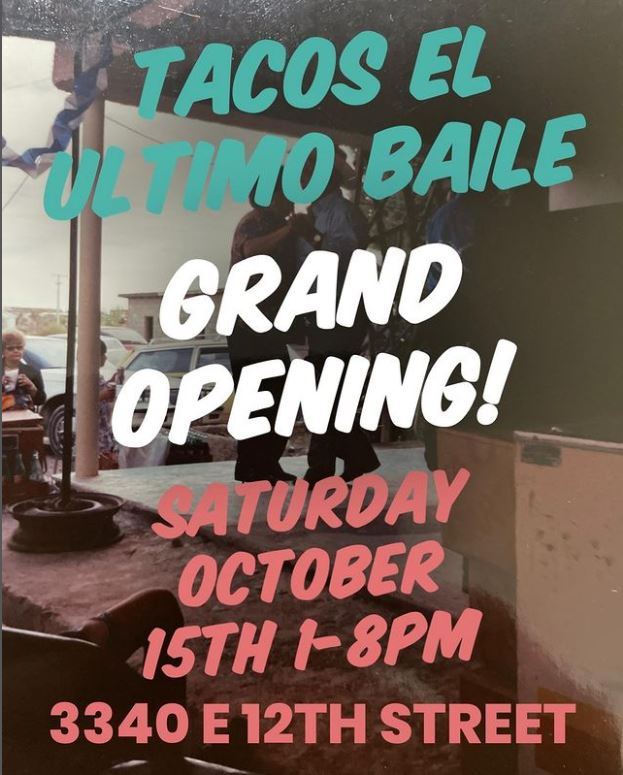 Photo Credit: @tacoselultimobaile/Instagram