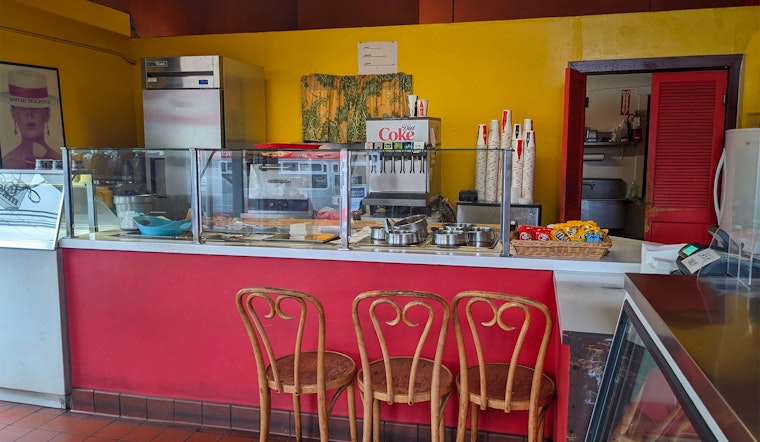 Published on October 24, 2022
A San Francisco sandwich institution is closing and changing hands after today — Monday, October 24 — and fans of the place were clamoring to get one last sub before the lights go out.
Marina Submarine (2299 Union St.), known to locals for decades as just Marina Sub or Marina Subs, has been slinging excellent sub-style sandwiches — for cash only! — in Cow Hollow since the mid-1980s. The man behind the counter making those subs has always been Q (technically Kyu), and Q has finally decided to retire.
As Hoodline learned on a Friday visit, Q is looking forward to his retirement.
The closing was announced on the @unionstreetsf Instagram account, and the line for sandwiches on Monday was long enough by noon that they cut it off.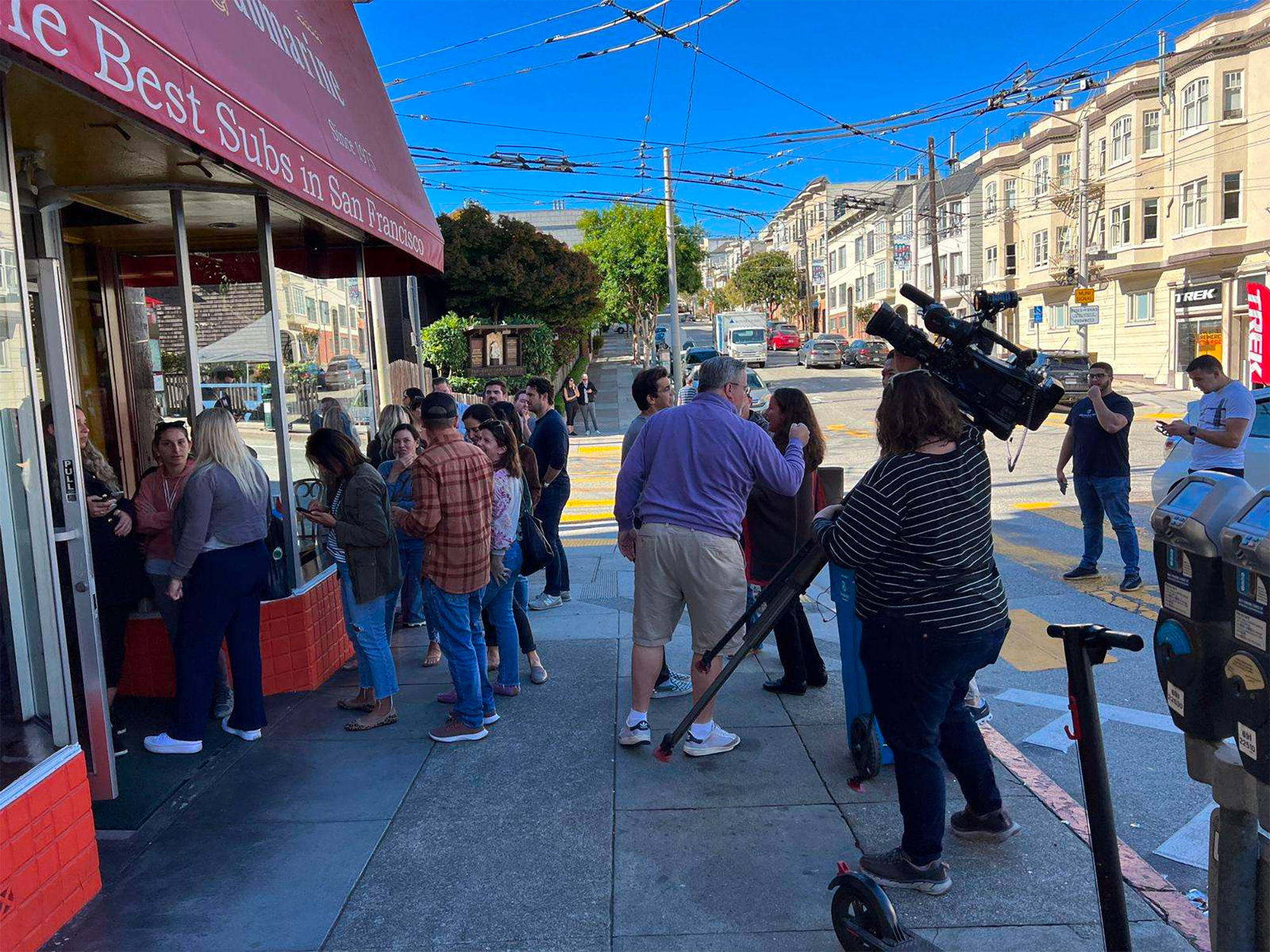 Photo: Nick Chen/Hoodline
New owners will keep some aspects of Marina Sub going — and it's unclear if the name will change, but that seems likely. According to one employee behind the counter Friday, the new owners plan to add a breakfast menu, and they plan to keep some of the sandwiches on the Marina Sub menu as well.
But without Q doing the assembly work, things are not likely going to be the same. It's not clear how long the shop may be closed, or what else about it may change.
Marina Sub has been a staple of Best Sandwiches lists for SF for many years.
As San Francisco native Daisy Barringer wrote in 2014, on Thrillist, "The bread is always perfectly toasted, the avocado expertly sliced, and don't even think about foregoing the 'secret sauce.' Yes, you have to go to Cow Hollow, and yes, the line might be long, but no, you're not going to complain about it, because this is the sandwich dreams are made of. Cash only. Don't complain about that either."
For old time's sake, one last photo of the historic menu:

Photo: Zack Chen/Hoodline