Popular Castro cookie shop Hot Cookie (407 Castro St.) is celebrating its 25th anniversary with festivities all month long including rollback pricing and a customer appreciation party. Festivities kicked off Tuesday and will last throughout the entire month.
Founder Dan Glazer opened Hot Cookie on Castro Street in 1997 selling cookies, "Butch Bars," and the tourist-enticing "Penis and Venus" chocolate-covered macaroons.
Current owners Paul Perretta and Tony Roug took over Hot Cookie from Glazer when he retired in 2015.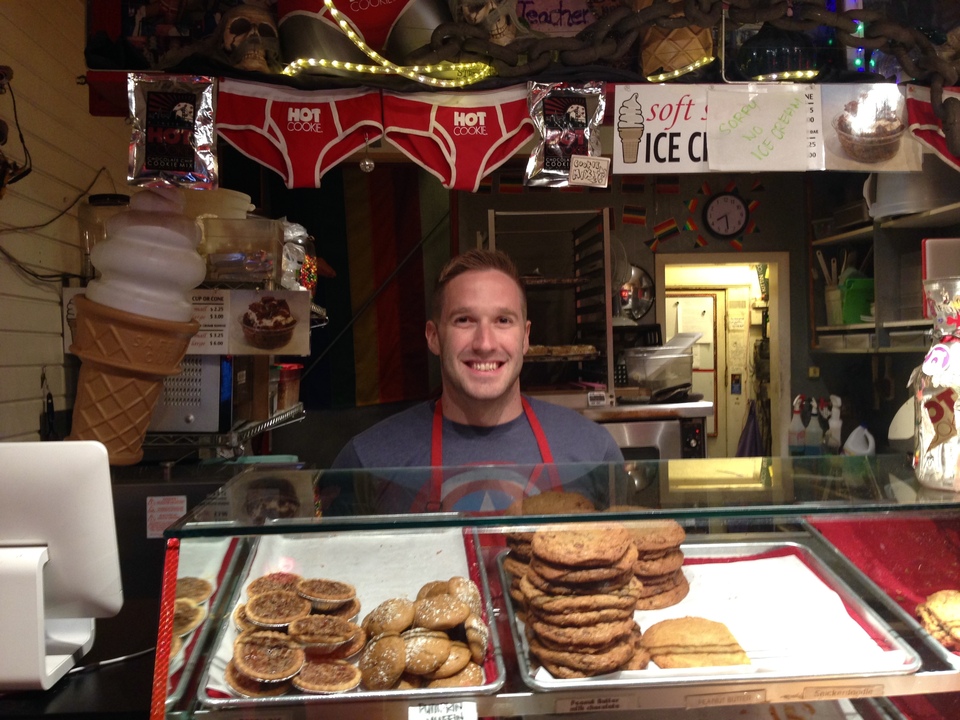 Hot Cookie co-owner Paul Perretta. | Photo: Steven Bracco/Hoodline
"We're hitting 25 with a deep appreciation for having made it this far, especially given the challenges of the last couple of years," said Perretta. "We've been incredibly lucky to be able to stay open during the pandemic and are grateful for the amazing staff and loyal customers who made that possible."
"We recently gave our Castro location a little facelift and we hope to be around for many years to come," added Perretta.
Customers visiting Hot Cookie this week will be treated to rollback pricing on its classic chocolate chip cookies (a.k.a. "Basic Bitches") to 1997 prices. Yesterday's cookies will also be sold for 50 cents all week long, instead of the regular $1.

"Penis and Venus" treats at Hot Cookie. | Photo: Steven Bracco/Hoodline
Next week Hot Cookie will be offering double rewards points on all purchases for members of its "Friends with Benefits" program. They'll also be giving away a 2-night stay at Nob Hill's Fairmont Hotel and other prizes in an Instagram promotion.
The week will be capped off with a customer appreciation party on Sunday, November 13 at its Polk Street location, which opened in 2020.
Festivities will wrap up with Community Week (November 16-22), with a spotlight on community agencies, services, and events that Hot Cookie partners with and supports throughout the year. Hot Cookie will be donating 25% of its sales from its Hot Cookie of the Month to Larkin Street Youth Services.
Perretta said expanding to Polk Street allowed Hot Cookie to "increase retention in our staffing model, expand our reach to include nationwide shipping, and introduce completely new flavors of cookies." "These moves have allowed us to reach more people and share the message of inclusivity beyond our Castro community."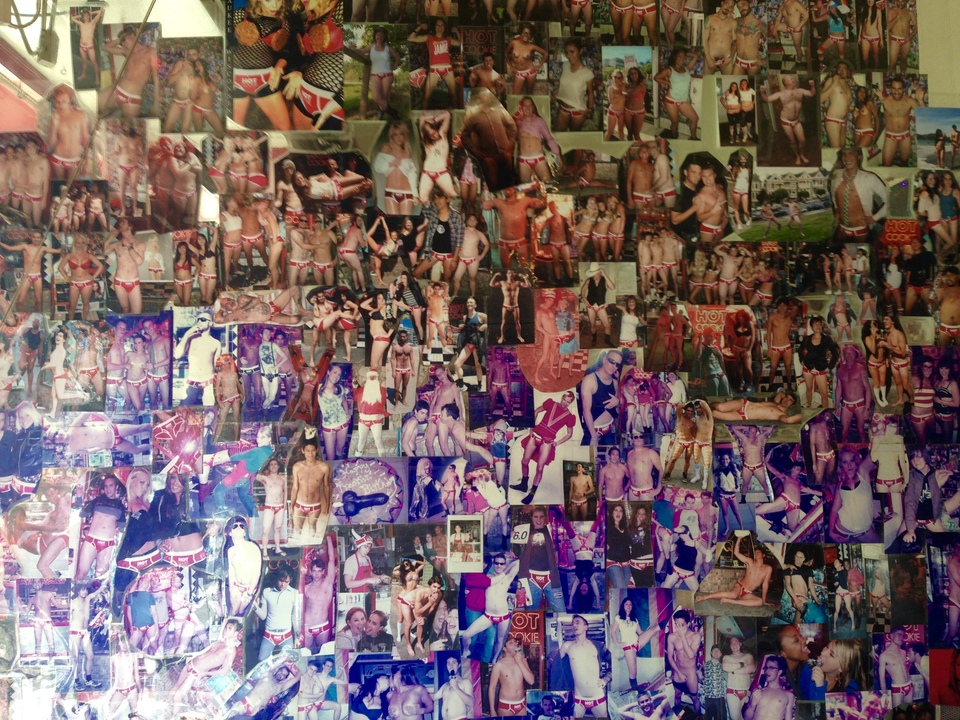 The photo wall at the Castro location. | Photo: Steven Bracco/Hoodline
"These changes have supported our continued mission of bringing people together one dick at a time," added Perretta.
Looking back on taking over Hot Cookie Perretta said, "After seven years, two of which were COVID, I have learned just how important a business like Hot Cookie is to Castro, Polk, and their surrounding communities. These communities have an ever-increasing diversity we have come to know as our customers, employees, and community members."
"It is each of these groups that have been a source for my learning and growing as a professional and individual," added Perretta. "The ability to change course, adapt, and expand our knowledge and awareness of a changing landscape. It is this connection that keeps Hot Cookie successful and resilient."