It appears to be becoming a new retail real estate trend: Large shuttered drug stores in San Francisco that offer loads of space are being reenvisioned into smaller chunks of space for retail or offices. The latest example appears to be the former Walgreens at 740 Market Street between Grant and Kearney. It could soon be divided up into up into five new retail spaces. According to the San Francisco Business Times, "an application filed this week by local architecture and interior design firm Forge would add entryways onto Market Street and divvy up the interior space into arrangements of either three or five suites."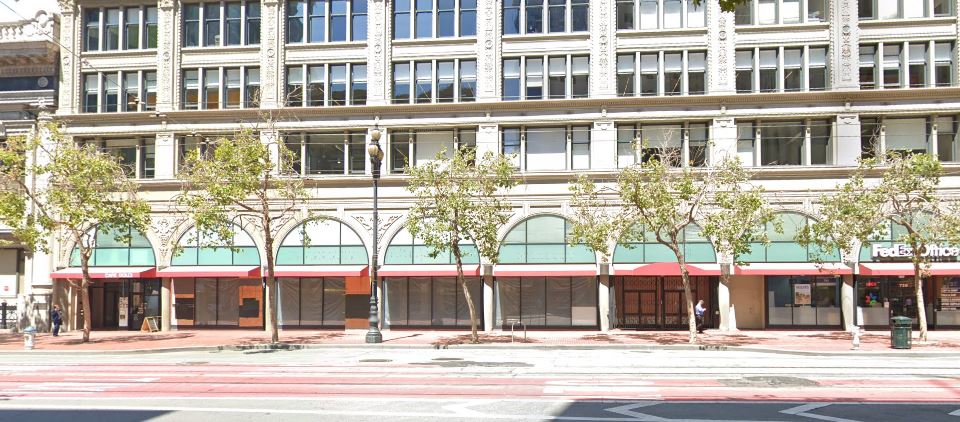 740 Market Street. | Photo Credit: Google Maps
The former Walgreens space offers 10,200 square feet of space and a large lower basement level, which could be included in the smaller individual retail offerings. This will help bolster the rental prices, making it much more lucrative for Forge than renting all the space to one large tenant. There are also plans to create a new common amenities area for tenants if the proposal goes through. If the project is granted a building permit by the Department of Building Inspection, it will allow Forge to stop paying San Francisco's commercial vacancy tax, which went into effect in January. The company is still currently paying the tax as the project moves through the application process.
Forge's project manager for the 740 Market Street space, Iku Joki, told the SF Business Times "that there is currently tenant interest in about half of the space." Down the road at 581 Market Street, the building's owner has a proposal working through the city's planning office to divide the 9,400-square-foot former CVS store into a 3,200-square-foot retail space and a 6,200-square-foot office space. We could see other former drugstores make similar moves in the not-so-distant future. The CVS store at 731 Market Street, across from Walgreens, shut down earlier this year. Another CVS location at 351 Market Street is also empty.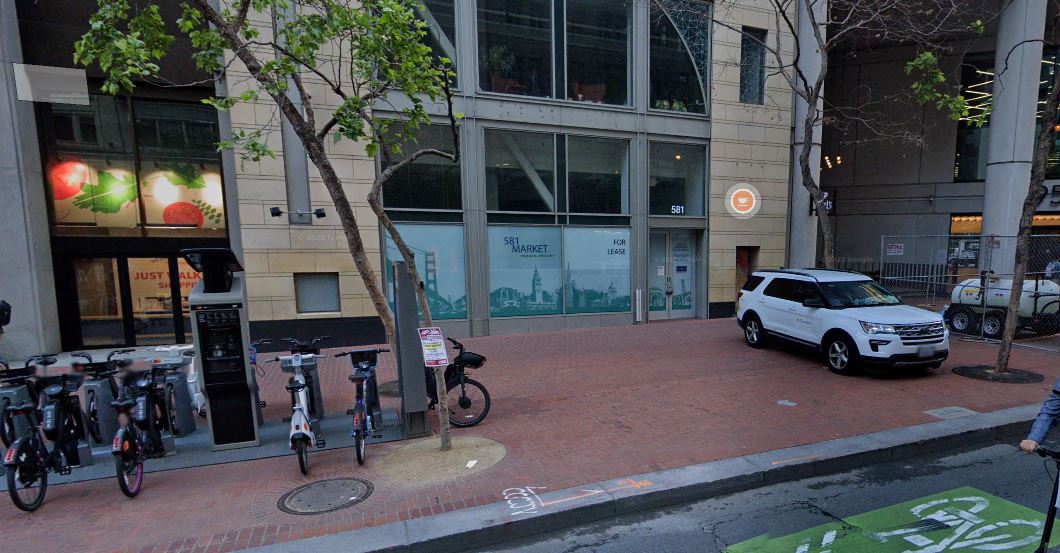 581 Market Street. | Photo Credit: Google Maps
The closures started happening as part of a national restructuring plan prior the pandemic. While the city arguably had an abundance of competing pharmacy locations, not all of which performed well, the chains cited rampant retail thefts as a primary reason for the closures. It's unclear when the spaces at 740 Market Street and 581 Market Street could get the approval needed to move forward.