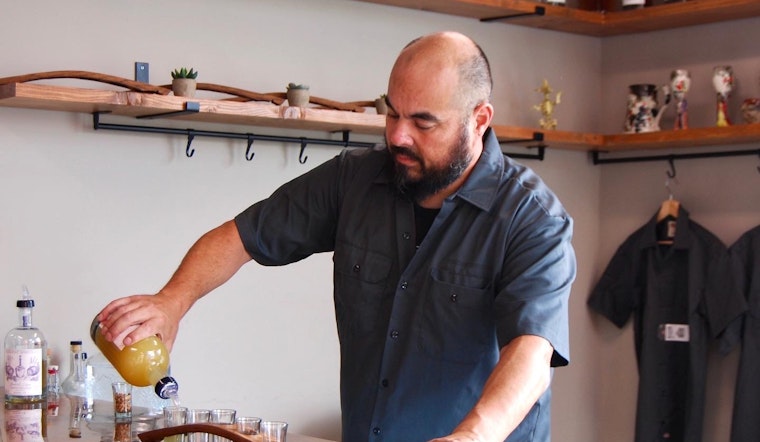 Published on December 14, 2022
A new independent distillery joined the ranks of Richmond's craft food and drink scene this year and is off to a running start, opening a tasting room near the Richmond marina and garnering recognition for one of its craft liquors.
Called Dissident Spirits, the distillery and its attached tasting room are located in Richmond's Marina Bay neighborhood, within a shopping center that also houses the popular Armistice Brewing Company. (And, booze fans, take note — at least for now, the tastings are free!)
"We believe communities deserve engaging places to gather and create shared experiences," distillery co-founder Oliver Gothe commented when the tasting room opened. "For us, our spirits and new tasting room provide that opportunity."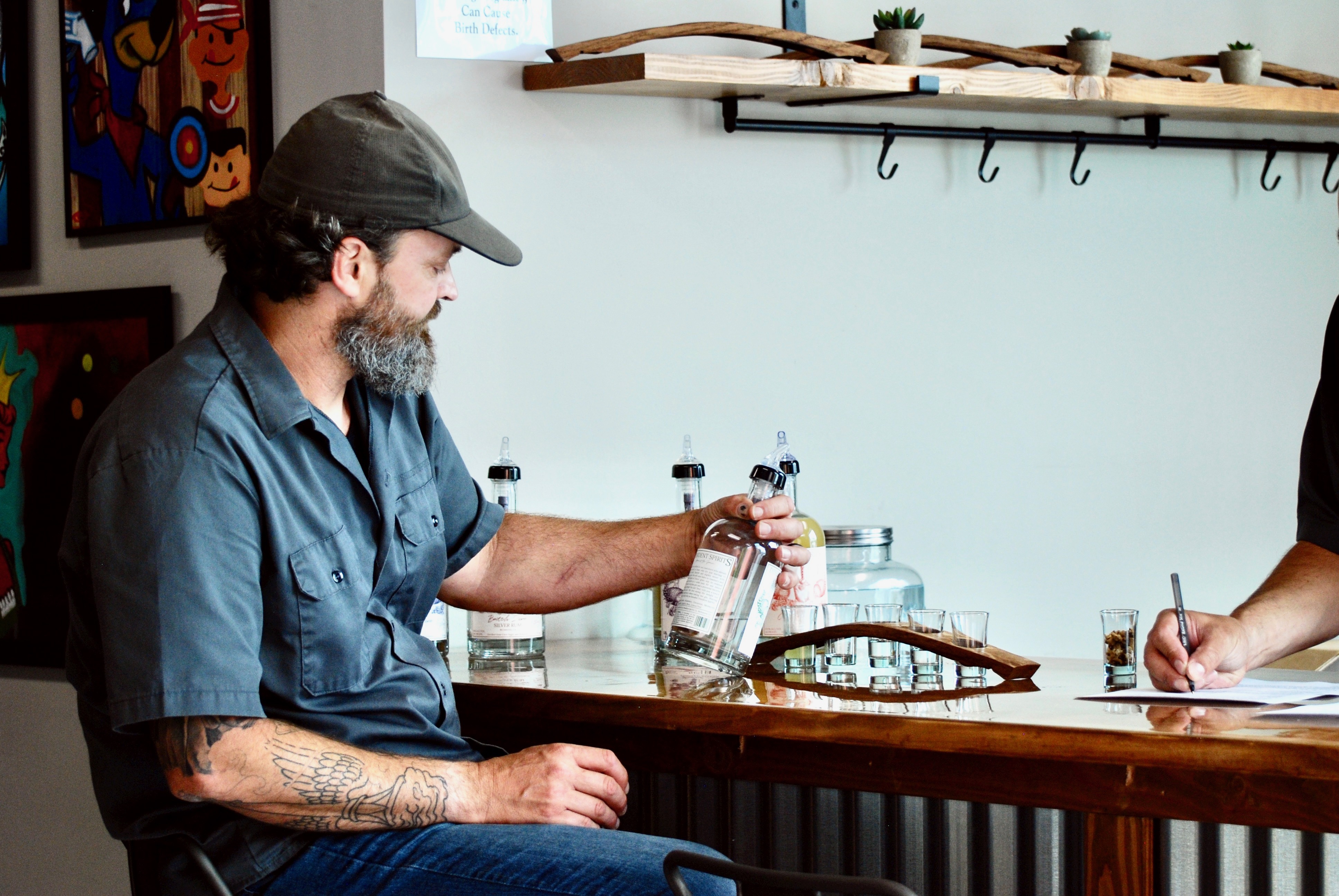 Head distiller Adrian Willey. | Photo: Dissident Spirits
The distillery is the result of a yearslong collaboration between several local homebrewers who met and started making wine, beer, and eventually spirits together in their free time before finally going pro this year, the founders shared.
The team says they're focusing on gin and small-batch, experimental spirits. They're currently selling a small range of spirits for $48 a bottle, including vodka, rum, and gin — one of which, their Monterey Pine Gin, was ranked the top U.S. gin in the New York Wine and Spirits Competition, as reported by Forbes. Several of the bottles are named for local landmarks, like their Marina Bay Vodka and Brickyard Cove Silver Rum.
They've also produced special releases, with the latest being a coffee liqueur in collaboration with local Berkeley roaster Kaveri Coffee, which just came out. "The coffee liqueur is extremely special to us because we were able to work with a local roaster out of Berkeley," Gothe told Hoodline. "We spared no expense and as a result the liqueur is intensely coffee flavored. We also aged this spirit in rum barrels which takes it to the next level."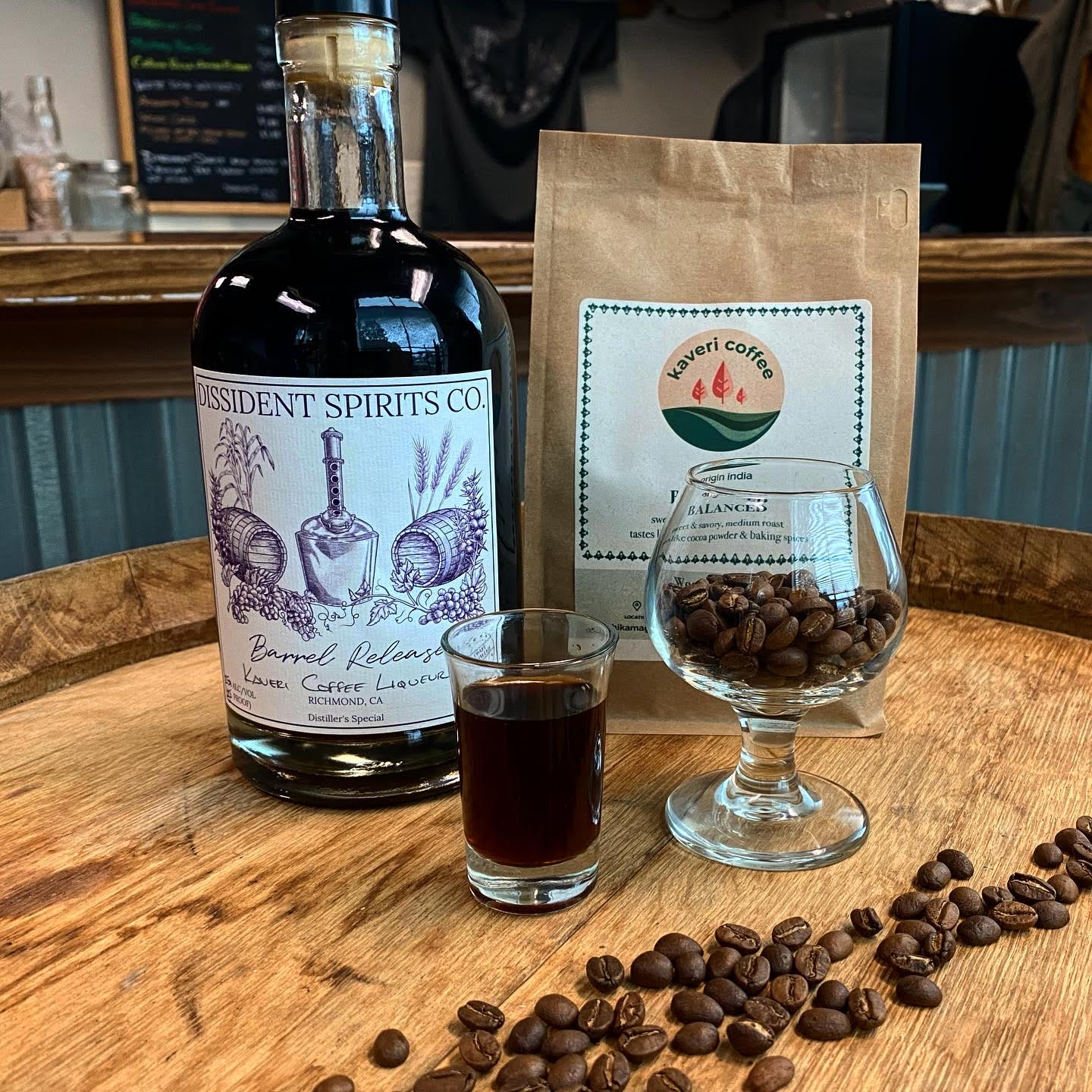 Dissident Spirits' coffee liqueur. | Photo: Dissident Spirits
\The team says the distillery's name represents their dissident approach to brewing and a focus on creating unique flavors. "For me, the heart of distilling is the process of taking raw ingredients, coaxing them through each step, and having something amazing come out on the other side," said head distiller Adrian Willey in a release shared with Hoodline. "It makes my day when you see a happy look on someone's face when they didn't expect what they just drank from their glass."
The Dissident Spirits team says they're planning to come out with barrel-aged rums and brandies in the near future, and eventually some whiskies, as well as to begin holding events in the tasting room, so stay tuned.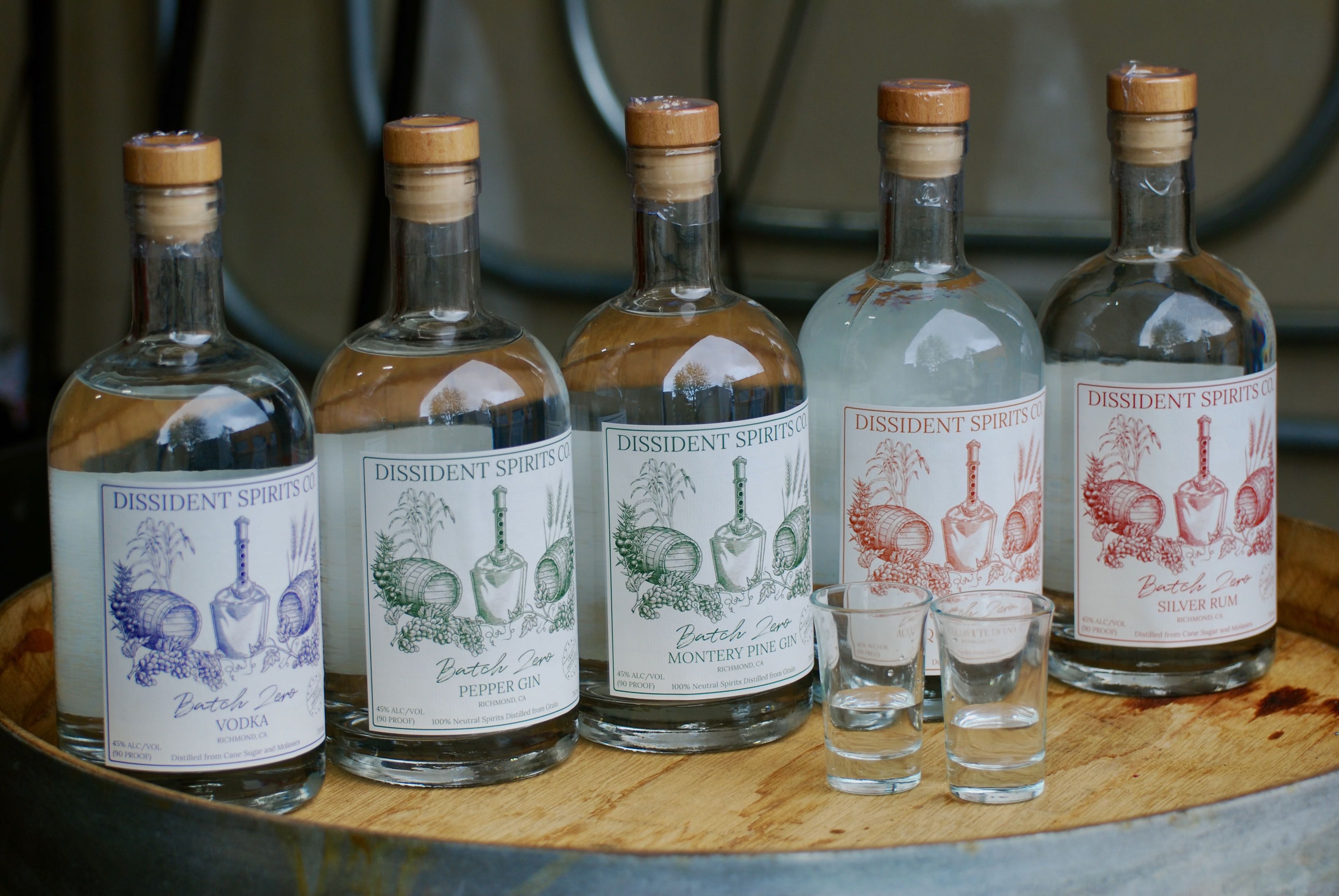 Some of the distillery's staple products. | Photo: Dissident Spirits
So what's the brewers' favorite bottle? "Our favorite spirit is our Peppercorn Gin," Gothe shared. "It's a unique gin that focuses on a balance of peppercorns and citrus that's extremely versatile in cocktails."
Dissident Spirits is located at 855 Marina Bay Parkway Unit 28, Richmond. The tasting room is open Fridays from 3-8 p.m., and Saturdays and Sundays from 1-6 p.m. Tastings are currently free. For more information: www.dissidentspiritsco.com