Brunch lovers, take notice. New owners are reviving longtime San Francisco eatery Town's End, which had closed down during the pandemic. After a soft opening Thanksgiving week, under the name Town's End Brunch, they are now serving traditional breakfast and brunch seven days a week, along with some fun twists – plus no less than five varieties of mimosas, served by the pitcher or by the glass.
Just two blocks from Oracle Park, the location's fortunes have been tied to the South Beach neighborhood where it resides. Like so many areas, and more than some, the neighborhood suffered during the pandemic. The new owners are optimistic, though, and say they hope to help "bring a sense of community back to South Beach."
The "first week was better than we expected," owner Sam Elbandak told Hoodline. Elbandak now owns the restaurant along with his wife Nazeira Twal Elbandak and cousin Samer Sweidan, and the Elbandaks also own Russian Hill eatery The New Spot On Polk (2401 Polk St.).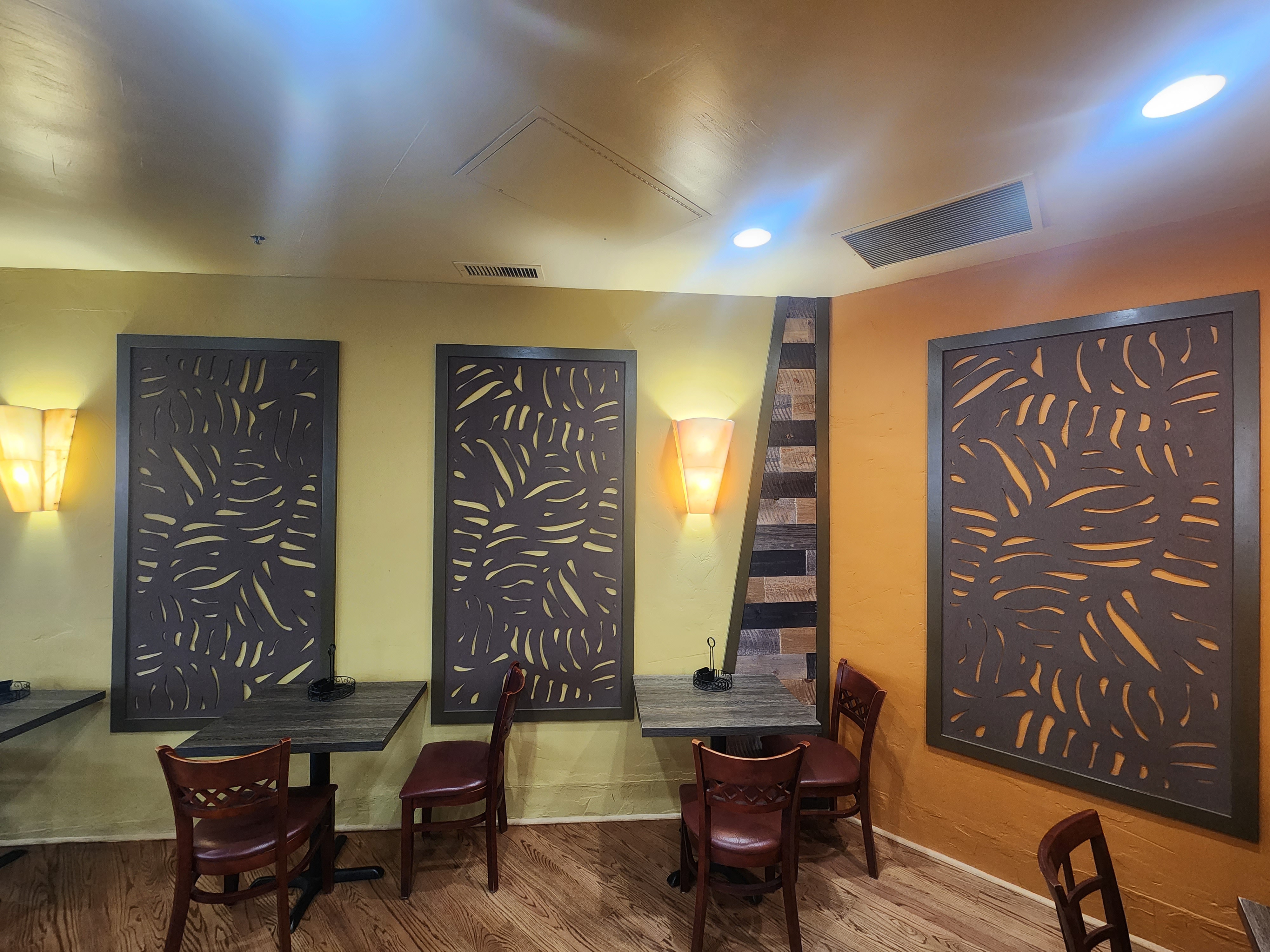 Inside the revived Town's End Brunch Photo: Sam Elbandak
"At The New Spot on Polk, we created a place where locals felt like they had a home base, so we want to bring that same energy to 2 Townsend," Elbandak commented in a release.
As part of that effort, Elbandak and his co-owners are displaying the work of local artists on the walls of Town's End Brunch. (Artists who would like to showcase their artwork can fill out an interest form on the restaurant's website.)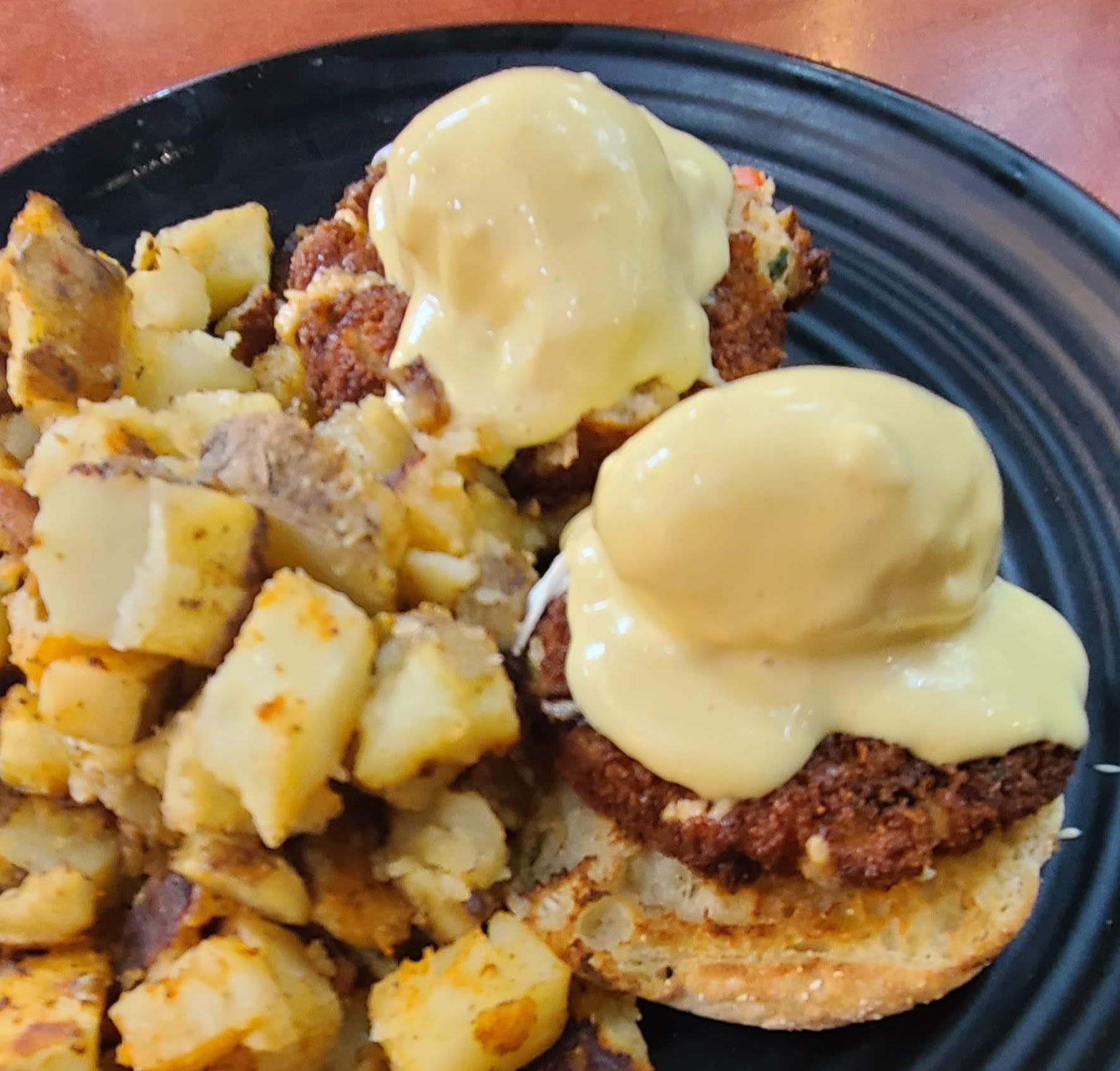 Crab cakes benedict Photo: Sam Elbandak
The owners say they're continuing the restaurant's emphasis on local organic and natural ingredients. Town's End Brunch's extensive menu includes all the classics, plus bonuses like a fresh-squeezed juice bar and acai bowl selection.
House specials include the Montecristo chicken and waffle with strawberry jalapeno jam ($16), cornflakes french toast ($15) and the mighty Warriors Breakfast of biscuits, hash browns, chicken fried steak and eggs, with diced bacon and gravy ($20).

The sweet tooth pancake Photo: Sam Elbandak
Elbandak's personal favorites? One of them is the sweet tooth pancake, he confided. It's a buttermilk short stack that earns its name via vanilla custard and cornflakes topping drizzled with Nutella, Ghirardelli caramel sauce, and powdered sugar ($16).
On the drinks side, the restaurant is serving a robust variety of specialty coffees, teas, and milkshakes – including a Ghirardelli chocolate shake – in addition to the juice bar. The menu also features beer, wine, cocktails, alcoholic coffee cocktails (including an alcoholic coffee milkshake with vanilla ice cream; $12), and of course the mimosas. So what are those five flavors? Traditional orange, mango, lemon, pomegranate, and peach ($9 for a glass; $30 for a pitcher).
Town's End Brunch is located at 2 Townsend Street, San Francisco. More information: www.townsendbrunch.com / (415) 875-9984