If you're an animal lover, the best deal on four legs is running right now at the San Francisco SPCA at 16th and Florida Streets. To celebrate its 155th anniversary, that shelter is running a free pet adoption program through Tuesday, January 31, "where all adult animals (5+ months) are free to adopt January 28 – 31, with a goal to find homes for 155 animals during the promotional period."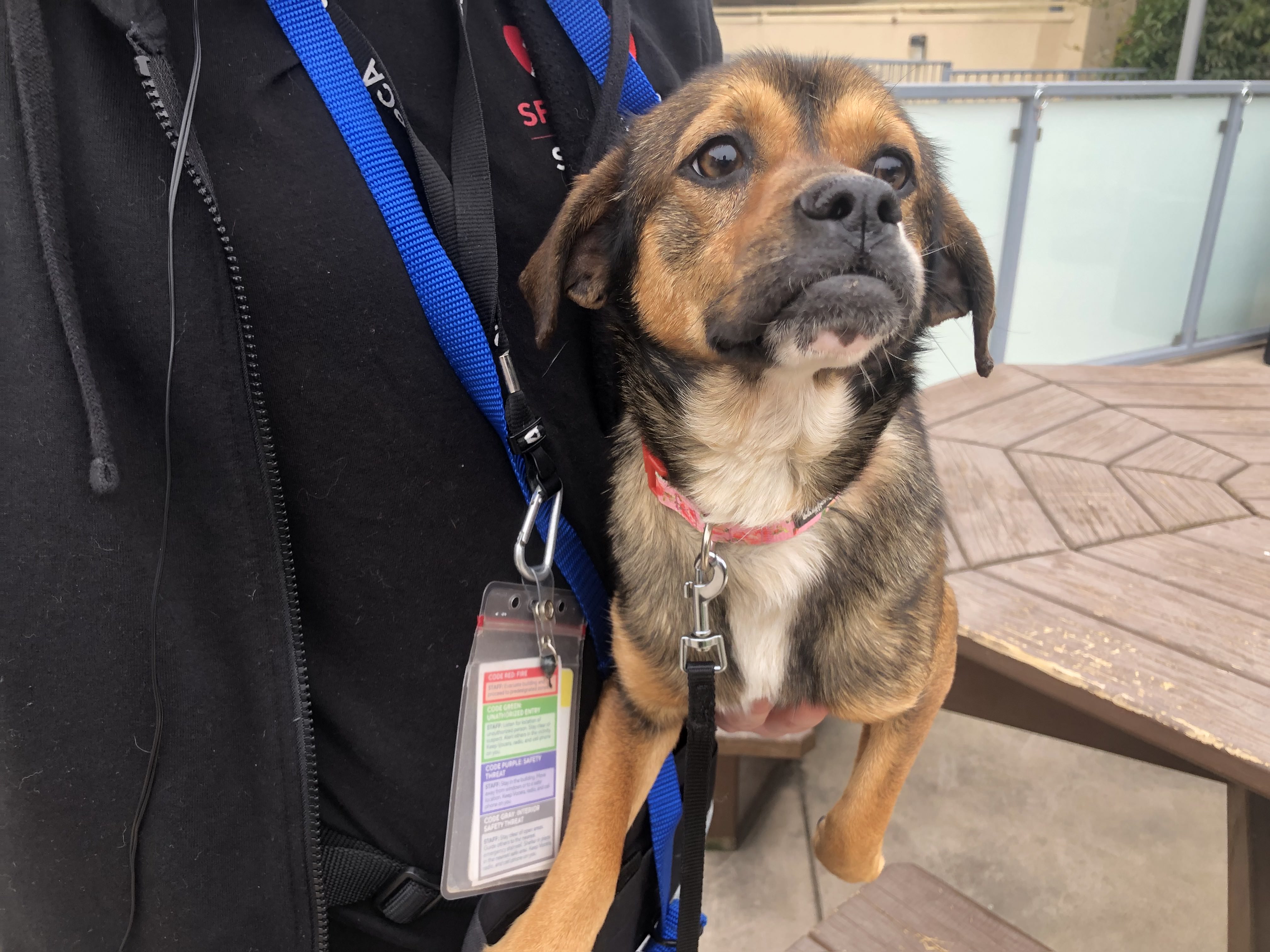 Image: Joe Kukura, Hoodline
And yes, the SF SPCA really is 155 years old this year. "We are the fourth-oldest rescue society in the U.S." SF SPCA chief advancement officer Brandy Vause tells Hoodline "SPCAs and Humane Societies, although we have similar names, we're not actually affiliated. We're all separate entities."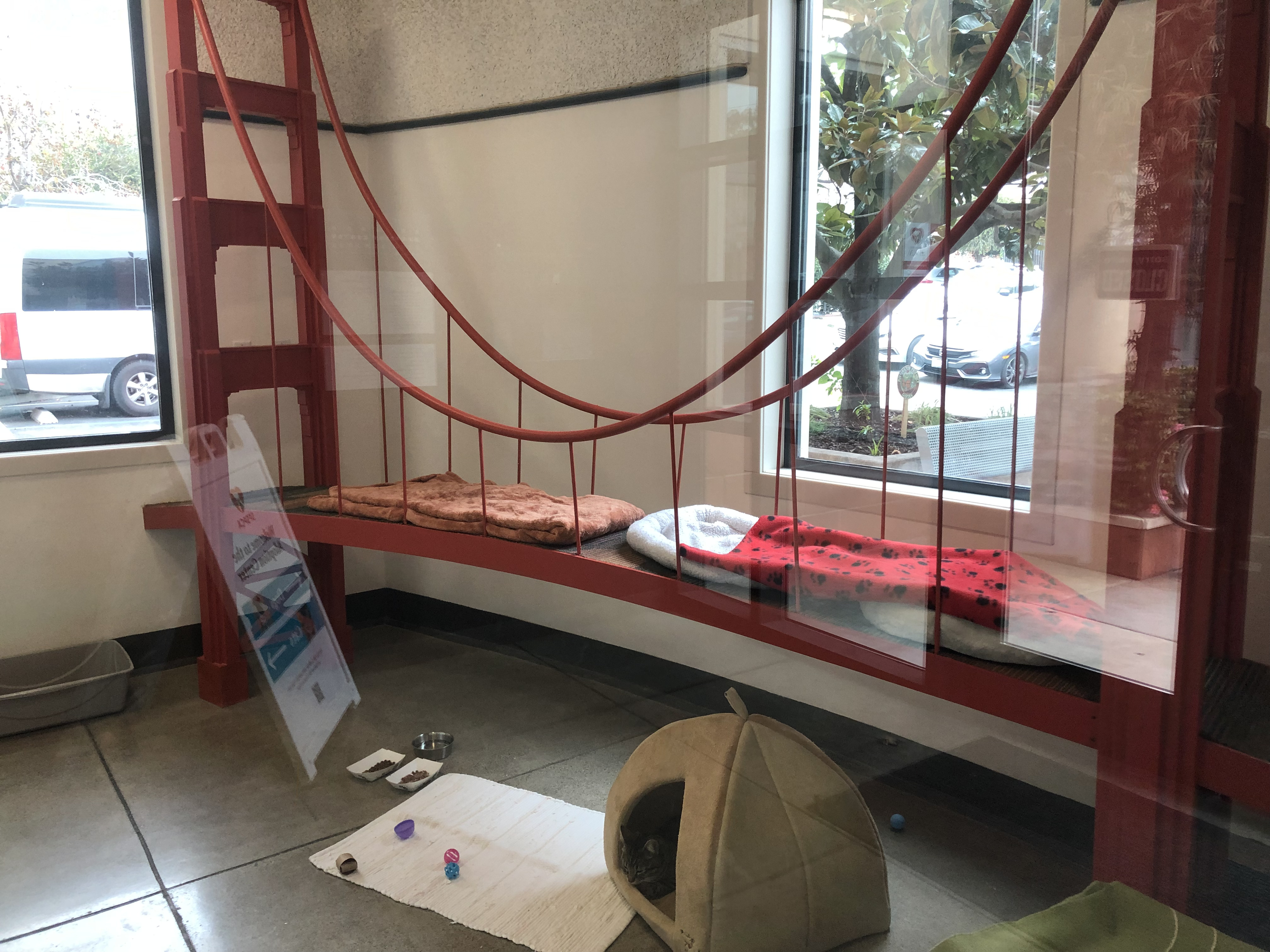 Image: Joe Kukura, Hoodline
If you've never been inside the SF SPCA shelter on Florida Street, it really is like the Four Seasons of animal shelters. Look at these San Francisco-themed rooms provided for the cat residents.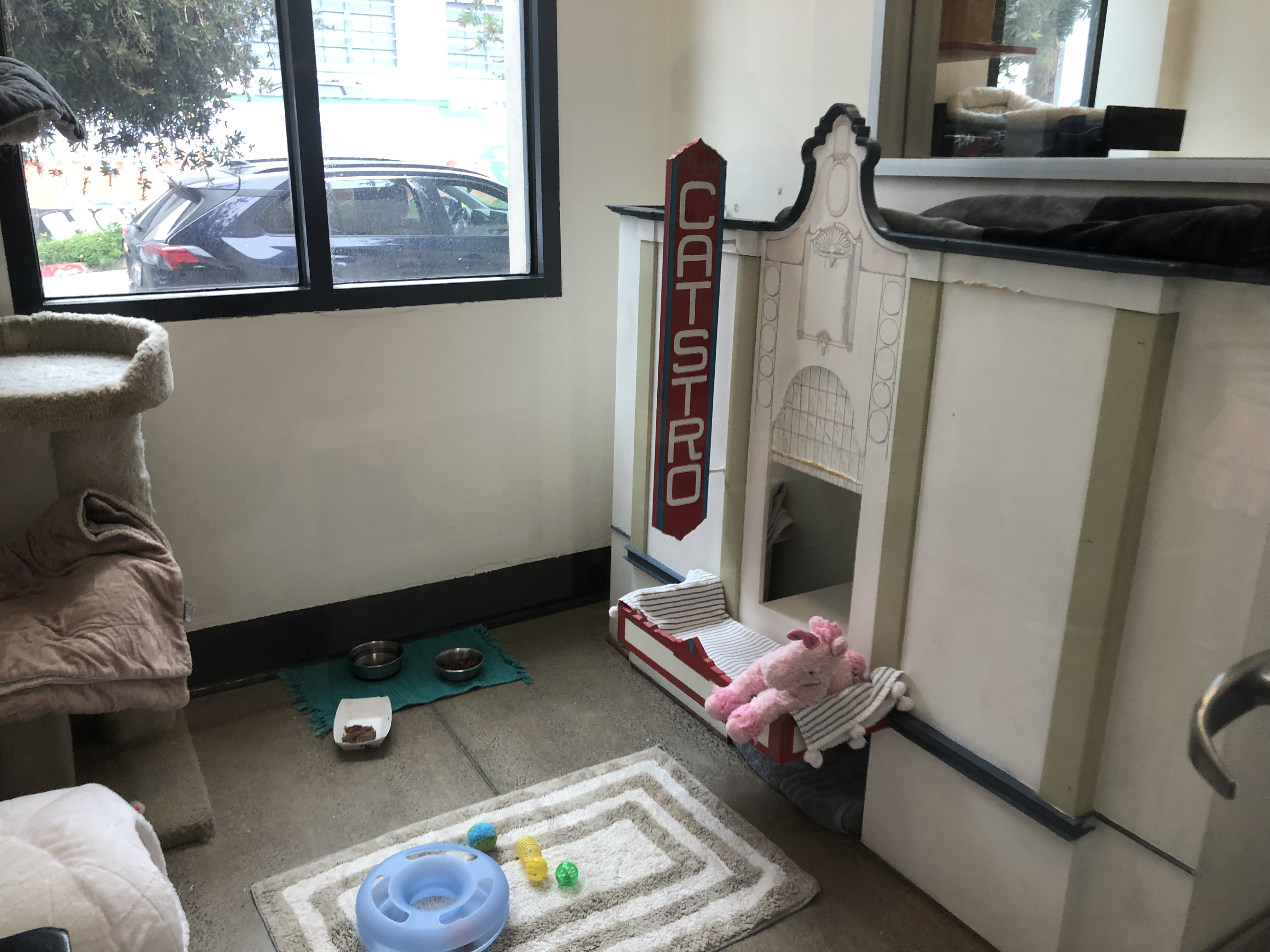 Image: Joe Kukura, Hoodline
CAT-stro Theatre? Get it?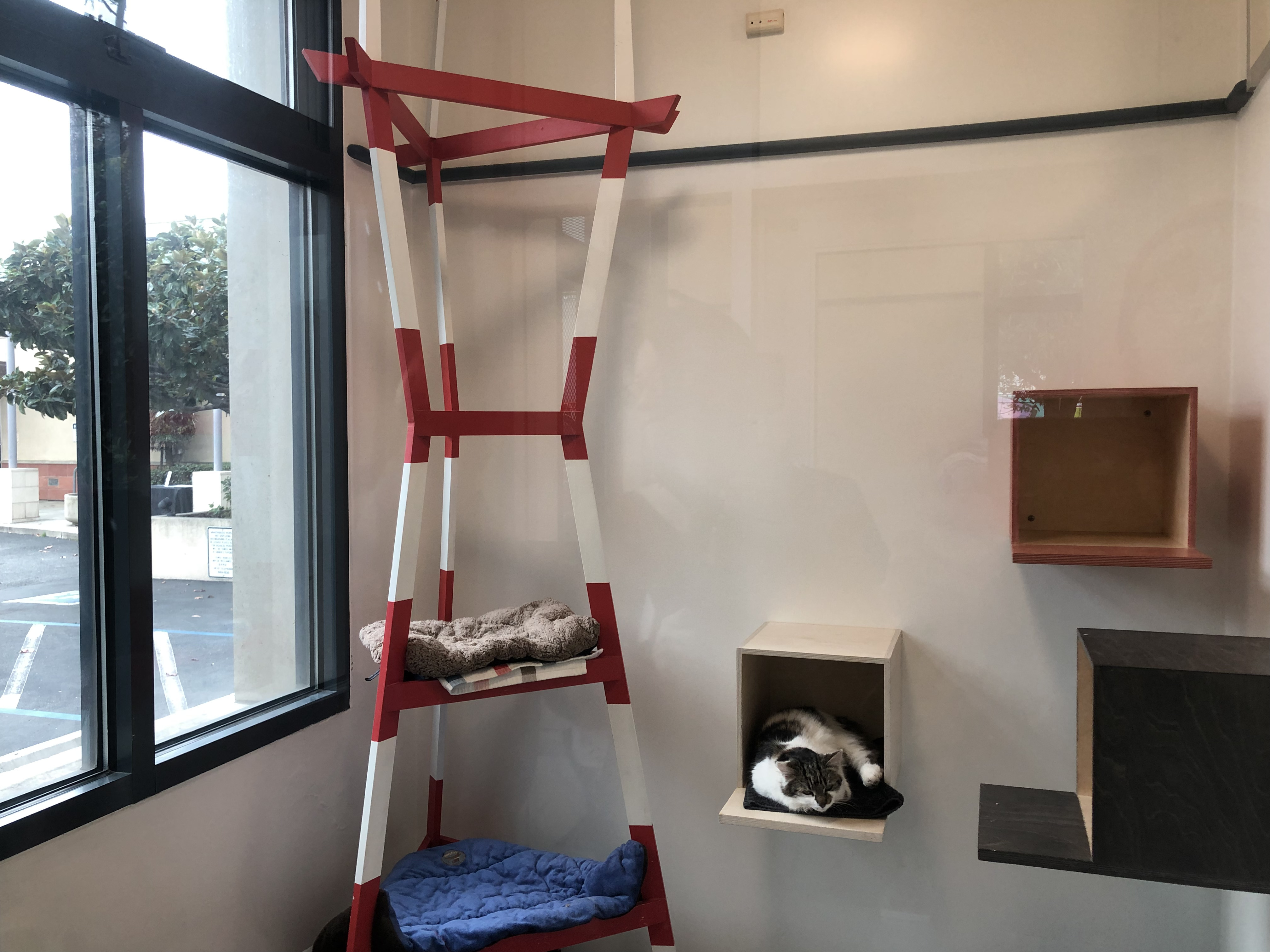 Image: Joe Kukura, Hoodline
The SF SPCA considers itself the "founder of the no-kennel movement" (as well as the "no-kill" movement.") It was the first cageless SPCA shelter in the U.S., and they haven't looked back since.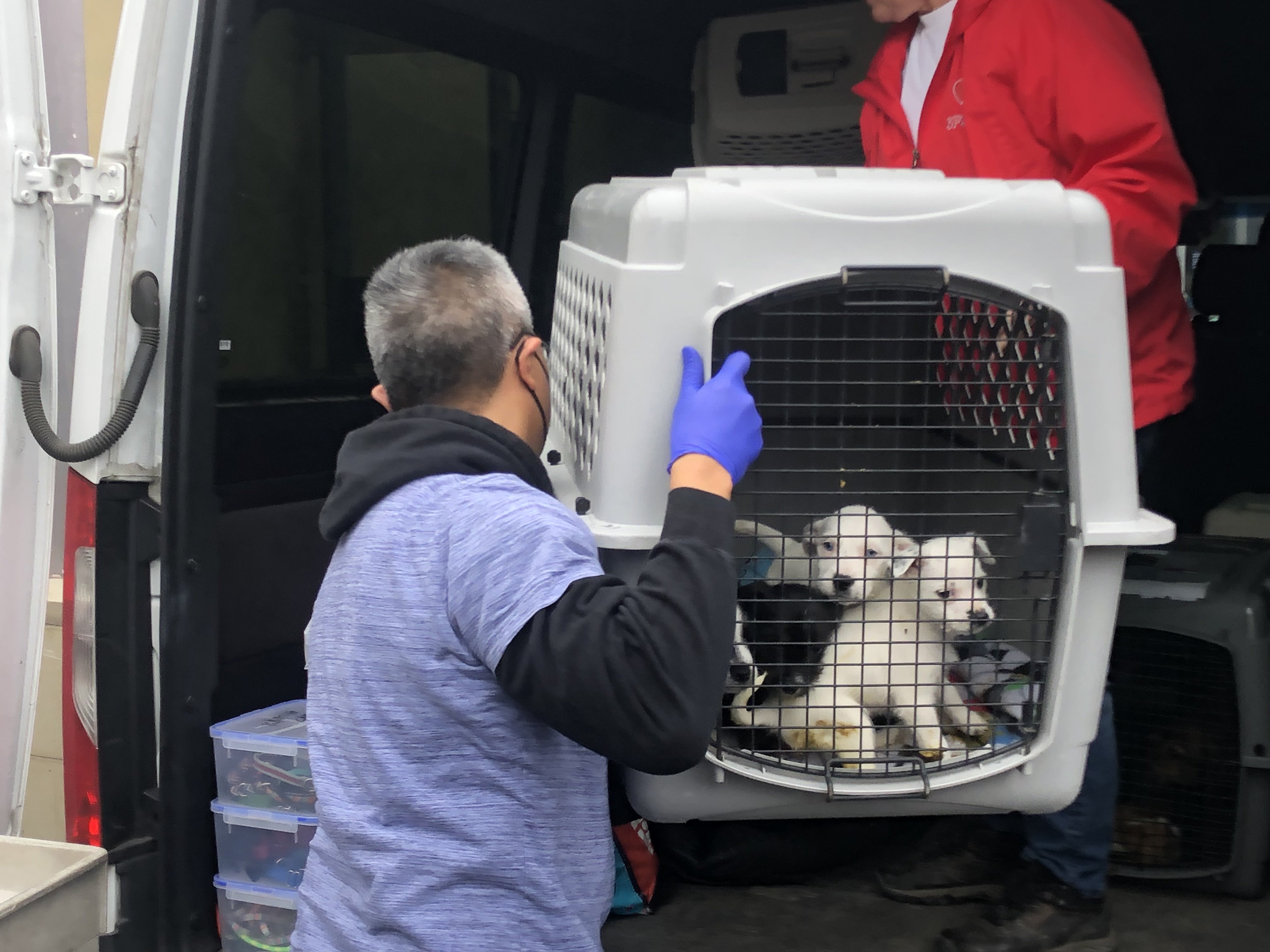 Image: Joe Kukura, Hoodline
Hoodline watched the SF SPCA "intake" process for these poor abandoned animals, with a truck arriving full of abandoned cats and pups from Modesto. The puppies above were clearly disoriented and scared by the 90-minute drive, but once out of the car, you could see their fear and anxiety disappear when they were let free for their first run in the SF SPCA yard.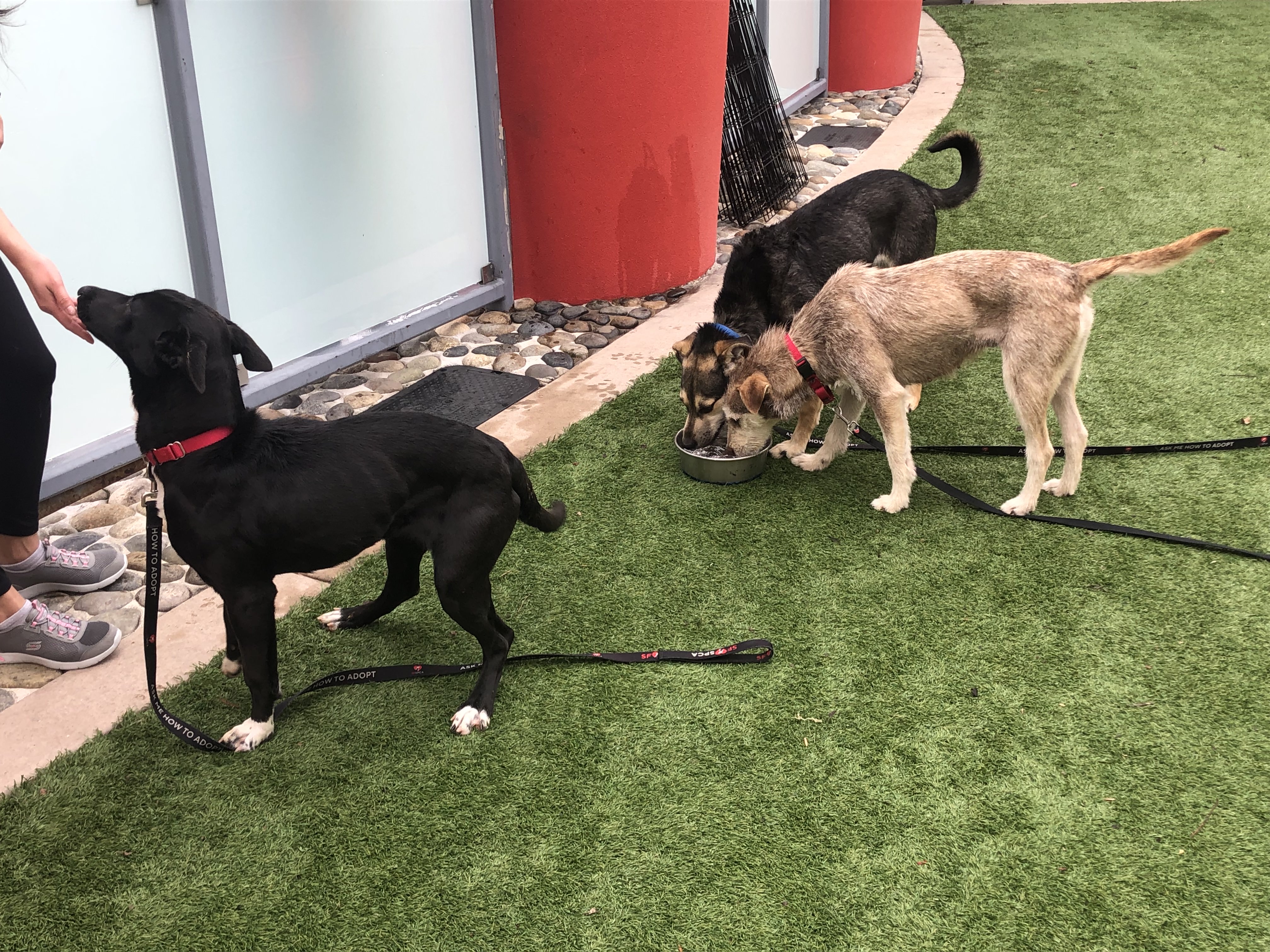 Image: Joe Kukura, Hoodline
While this shelter does take some animals from SF Animal Care and Control, most are from Central Valley areas like Modesto. "We partner with four counties in the Central Valley," Vause tells Hoodline. "So if you adopt an animal from us, that frees up space in our shelter, so we can bring in another animal from another shelter, which frees up space in that shelter. So if you adopt one, you basically save three animals."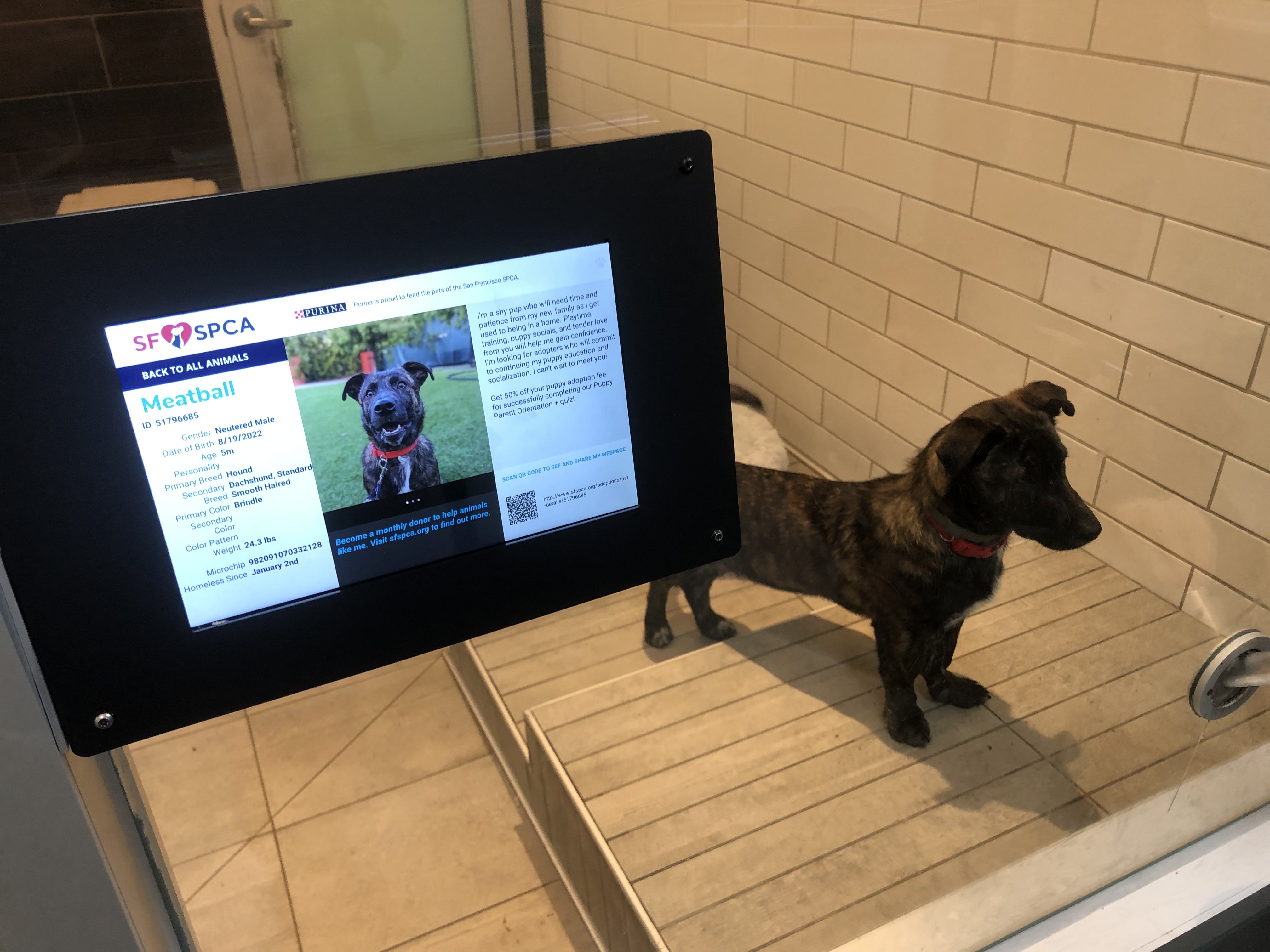 Image: Joe Kukura, Hoodline
Once these animals have had their medical exams and vaccinations, they get their own full room on the "adoption floor." (The dogs' rooms are not as well decorated, but unlike the cats, the dogs also get taken on walks multiple times daily). As you can see from Meatball's profile above, a tablet device displays all of the pertinent information about the prospective pet.
Image: Joe Kukura, Hoodline
If you can't adopt one of these animals and it's breaking your heart, cheer up. The SF SPCA is always looking for more volunteers, and volunteers get to spend plenty of time with these animals, as the SF SPCA facilitates its nearly 4,500 adoptions every year.
"There is great need in the Central Valley, shelters are getting crowded," Vause says. "There's a lot more suffering than we would like. Where San Francisco can open our doors and welcome animals from the Central Valley and find them forever homes, we love to be a part of that."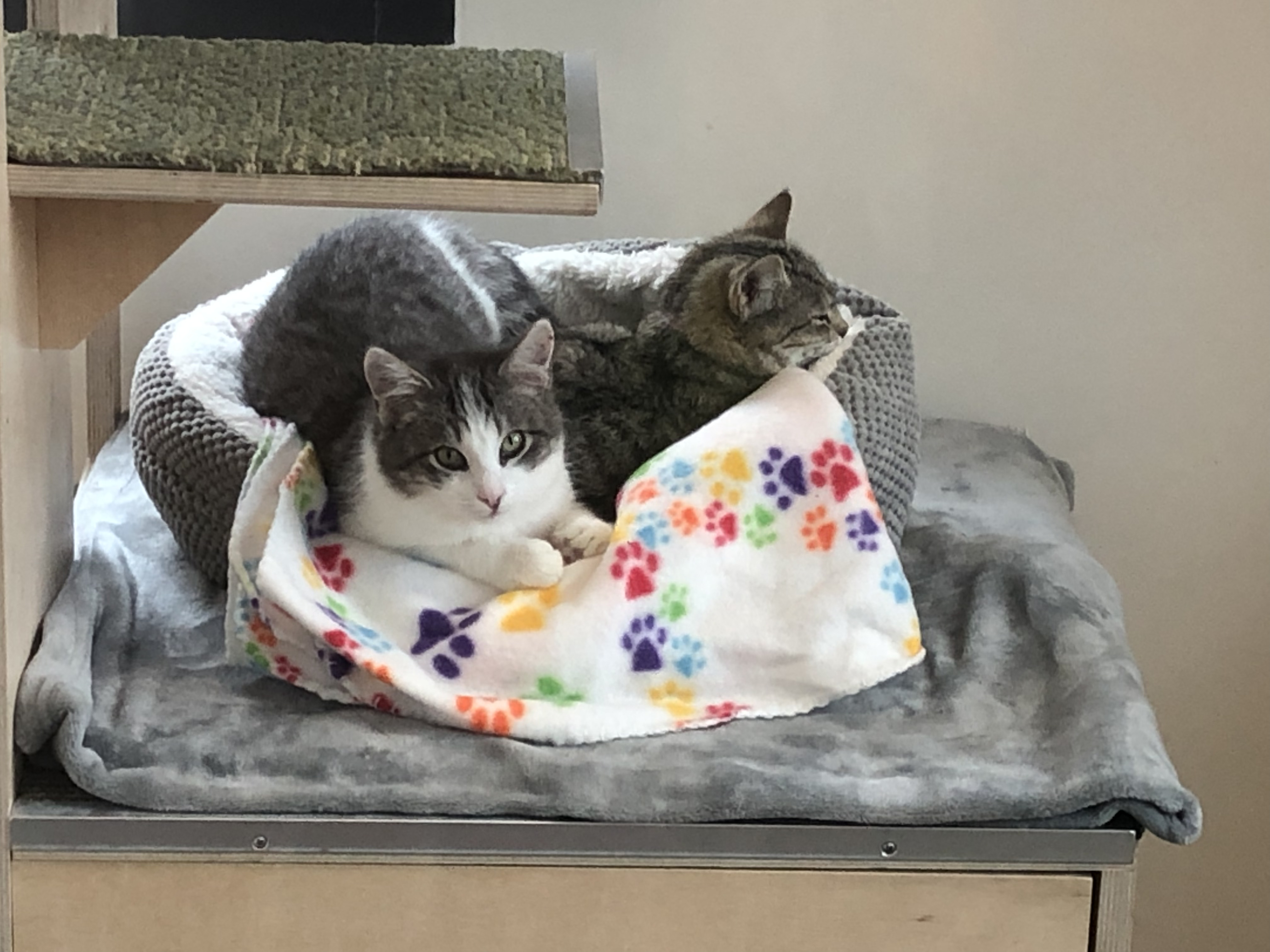 Image: Joe Kukura, Hoodline
The free adoption promotion for adult pets runs through Tuesday, January 31 at the SF SPCA Adoption Center (250 Florida Street at 16th Street). There will be additional 155th anniversary celebrations, like Pet Portraits Day at the SFMOMA on Saturday, February 4, the Second Annual 50-mile walk/run to save animals In March, and the Tales of the Heart anniversary gala on Tuesday, April 18, 2023.