Thanks to neighborhood association North Beach Neighbors, 26 lucky small business owners recently benefited from free marketing support in the form of professional videos, photos, copywriting or guidance on using social media platforms like TikTok. Dubbed Viva North Beach, the program was made possible by a $15,000 grant the association won from the City's Office of Economic and Work Force Development (OEWD) almost four years ago.
Participants awarded services through Viva North Beach include Biordi Art Imports, Blandina Tours, Cassava, Columbus Café, Firenze by Night, Gelato Classico, Il Casaro Pizzeria, Lola of North Beach, North Beach Pizza, and The Boardroom. Each recipient chose the option that would best meet their needs—most went for photos or videos. The value of the services they received ranged from $350 to $750.
According to Danny Sauter, former president of North Beach Neighbors and a current board member, the group originally planned to use the grant to create an illustrated walking map of the neighborhood's restaurants and shops. But then the pandemic hit. And the way folks ran their businesses — and the way customers patronized them — changed overnight.
"I still think the map is a good idea," Sauter tells Hoodline. "But during the pandemic, without as much foot traffic, it wasn't as important. We saw that people were doing more and more business online. And we also noticed that a lot of businesses—especially established businesses—weren't that comfortable with marketing activities like creating videos or taking professional photos. "
North Beach institution Molinari Delicatessen scored a hit with a pilot video featuring one of its master sandwich makers in action. It quickly went viral on TikTok. To date, more than 200,000 viewers have worked up an appetite watching the video.
Anthony Hall, another Viva North Beach beneficiary, jumped at the chance to schedule a photo shoot with photographer Tim Marsolais for his store, Cloud-Hidden Plants. He's since posted several of the photos on Instagram. Eventually, he plans to use them on his shop's website as well.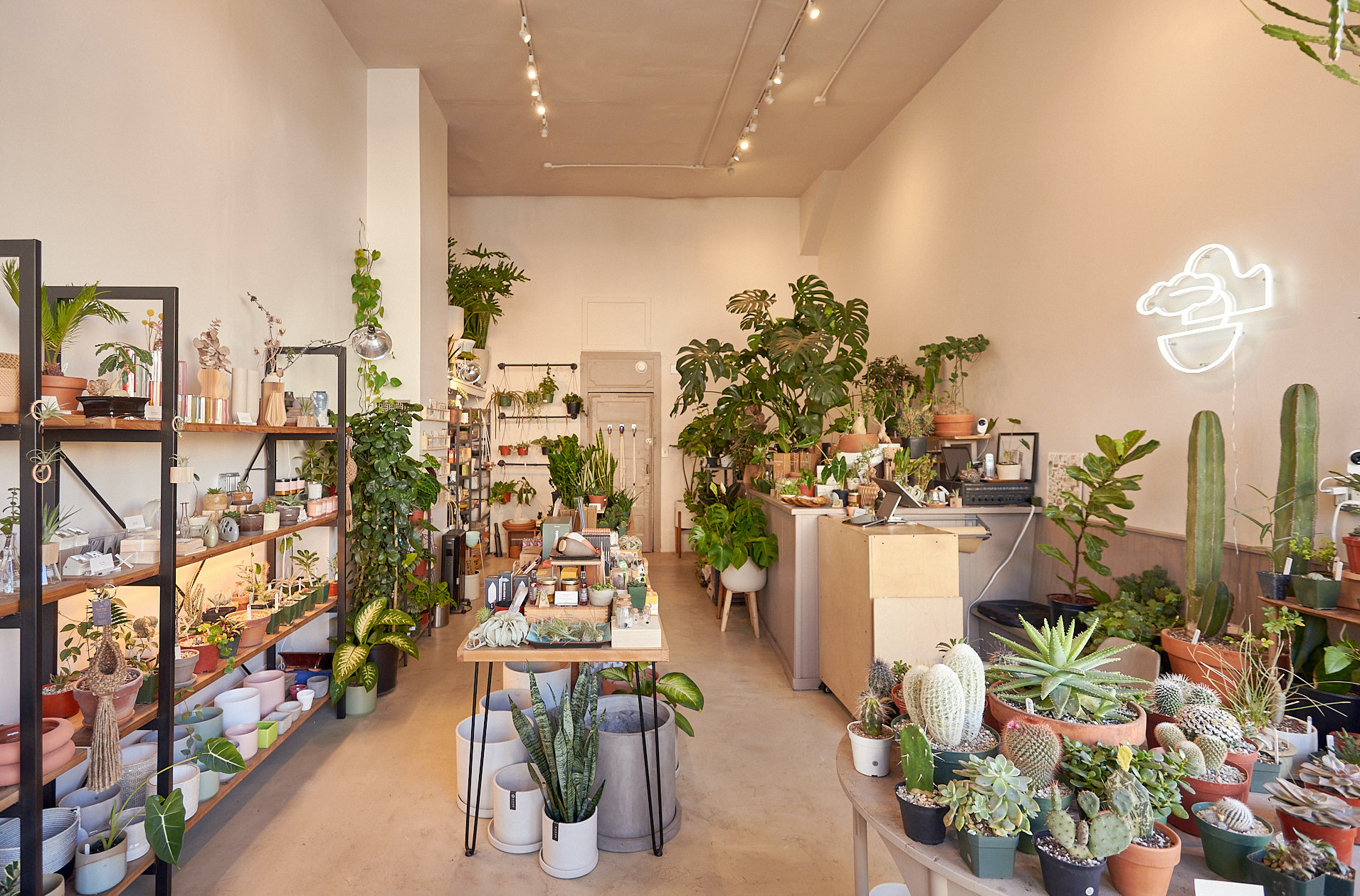 An image of Cloud-Hidden Plants, one of many owner Anthony Hall received from a photo shoot covered by Viva North Beach. | Photo credit: Tim Marsolais
"As small business owners, we know what we need to do for marketing — we're not idiots — but there's only X hours in a day," says Hall, who opened Cloud-Hidden Plants in the summer of 2020 in the midst of the pandemic. "It's been a long, somewhat tough road getting going these past couple of years, so every little bit of extra support is helpful. North Beach Neighbors made this experience easy and friendly. And now I have a lovely folder of photos from Tim."
Jason Galloway, owner of Via Margutta Vintage, also chose to work with Marsolais. He's thrilled with the high-quality images the photographer captured. Like Hall, he's posting some on Instagram and will also use them to update his website.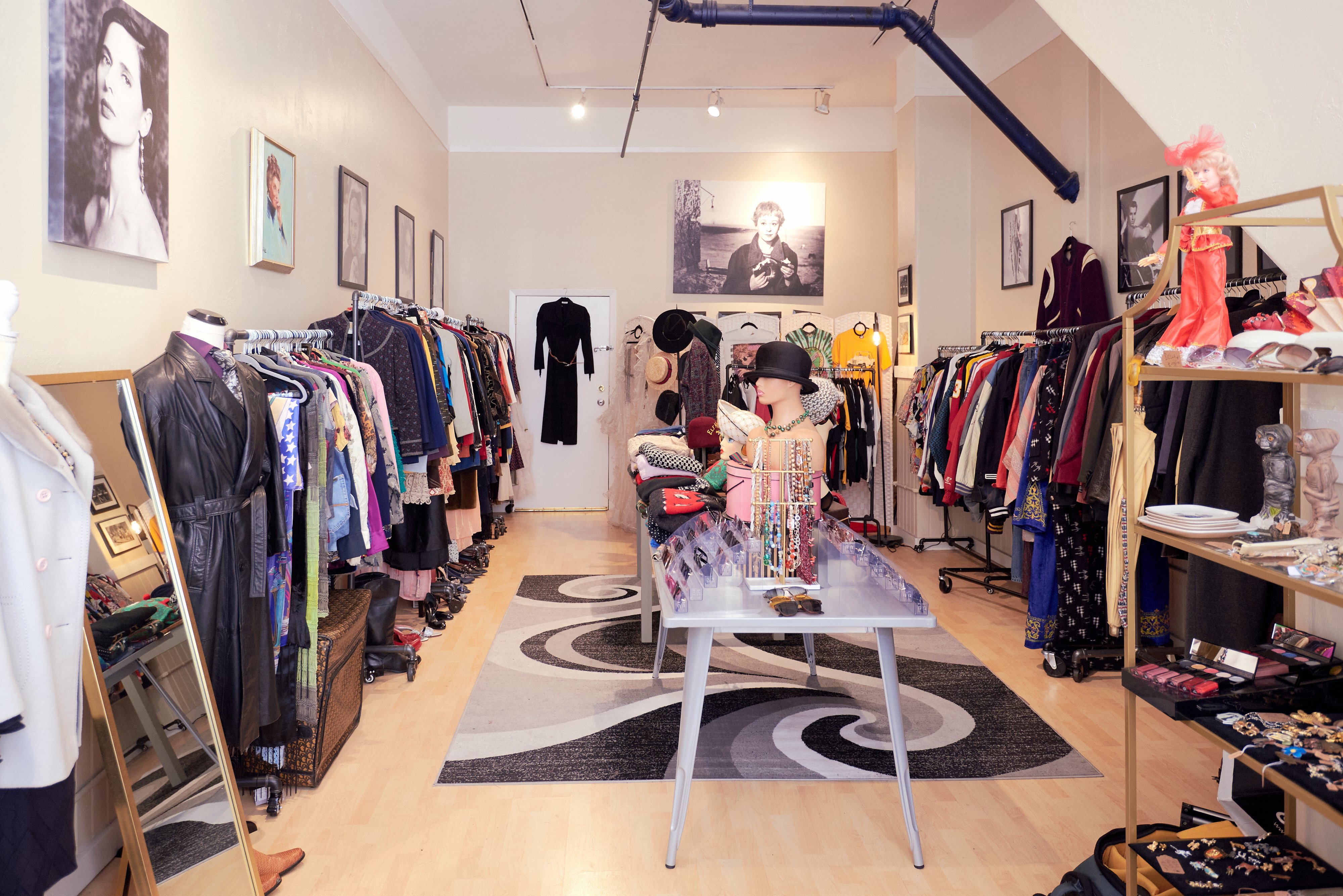 Jason Galloway is pleased with the professional photos he received of his shop, Via Margutta Vintage, through a Viva North Beach grant. Photo credit: Tim Marsolais

"It's always nice to have some professional photos in your back pocket," says Galloway. "Applying for the grant was easy —I would definitely do it again. And Tim was great."
In fact, he and Marsolais hit it off so well, they're now friends. Marsolais is doing a photo series at the shop featuring customers dressed up in Via Margutta clothing during North Beach's monthly First Friday events.
For Yuka Ioroi, co-owner of Cassava restaurant with her husband, Chef Kris Toliao, applying for a Viva North Beach grant was a no-brainer. She learned about the opportunity last fall shortly after Cassava relocated from the Outer Richmond to its new North Beach home.
"Whenever I hear about a grant, I apply for it," she shares. "And this offering was fantastic and so generous. I knew I wanted to get a professional video done, but this was beyond our expectations."
Videographer Juan Pablo Serani showed up at the restaurant with a drone and other equipment to work his magic. Within a couple of days of filming, Iori had a beautiful video of Cassava to share on TikTok, Instagram, and her website.
View this post on Instagram
"It was amazing to have something like that, especially in the first month of opening in North Beach," says Ioroi. "It was a great help."

North Beach Neighbors is now working to assemble profiles of all the Viva North Beach participants on a website. The goal is to create a convenient one-stop source for tourists and visitors from other parts of the city trying to figure out what to do, and see, when spending a day in the neighborhood.

"It will be a destination website of sorts for North Beach," Sauter explains. "Along with profiles of the businesses, we'll design itineraries and list major events happening here throughout the year as well."