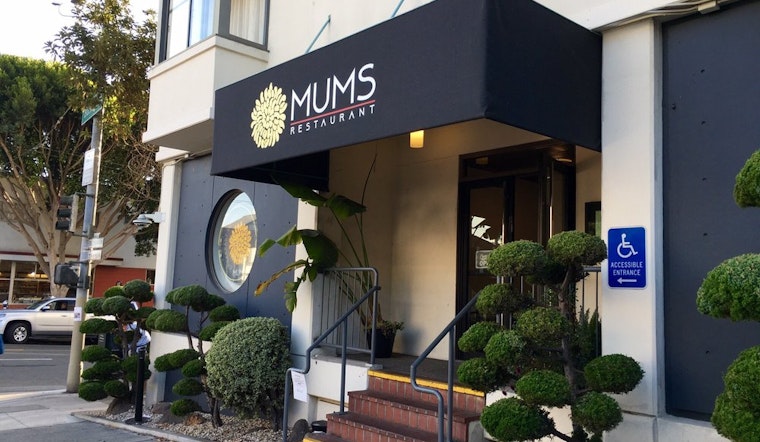 Published on April 03, 2023
The San Francisco Japantown tradition of the Northern California Cherry Blossom Festival returns this coming weekend (April 8-9 and 15-16), but Japantown itself won't be the same this year. A stunning closure was announced this past Saturday, as KGO reports that Cafe Mums, also known as Mums – Home of Shabu Shabu, closed permanently on Sunday after 43 years at 1800 Sutter Street (at Buchanan Street).

Screenshot: MumsSF.com
"With a heavy heart, we are here to say goodbye," the restaurant says on its website. "Mums – Home of Shabu Shabu will be closing business on Sunday, April 2 after the completion of breakfast service. After decades of operations, our family has decided to officially retire and move on from our long run; it has been an amazing journey. We achieved the San Francisco Legacy Business milestone right before the Covid pandemic shutdown. We have the community to thank for their support and recognition in our achievements. Spanning generations, we remained dedicated to Japantown. We have celebrated with you, cried with you and everything in between! We will cherish all the moments we have had and hold on to the history and legacy."
The unexpected news broke Saturday, with hand-written notes posted on the restaurant's door. "This little corner served so many people and it will always have a place in our hearts," one of the notes said. "End of an era, Mums will always be a part of us."
Why did Mums close? KGO spoke to Winnie Tam, whose father owns the restaurant, and the station reports that "Winnie says her dad is 73-year-old, and ready to retire. But admits, the decision was sped up in part by the pandemic. Plus, changing consumer habits, like food delivery apps, which add to the competing pressures many restaurants face."
"I think Japantown overall has taken a hit since the pandemic, too," Winnie told the station.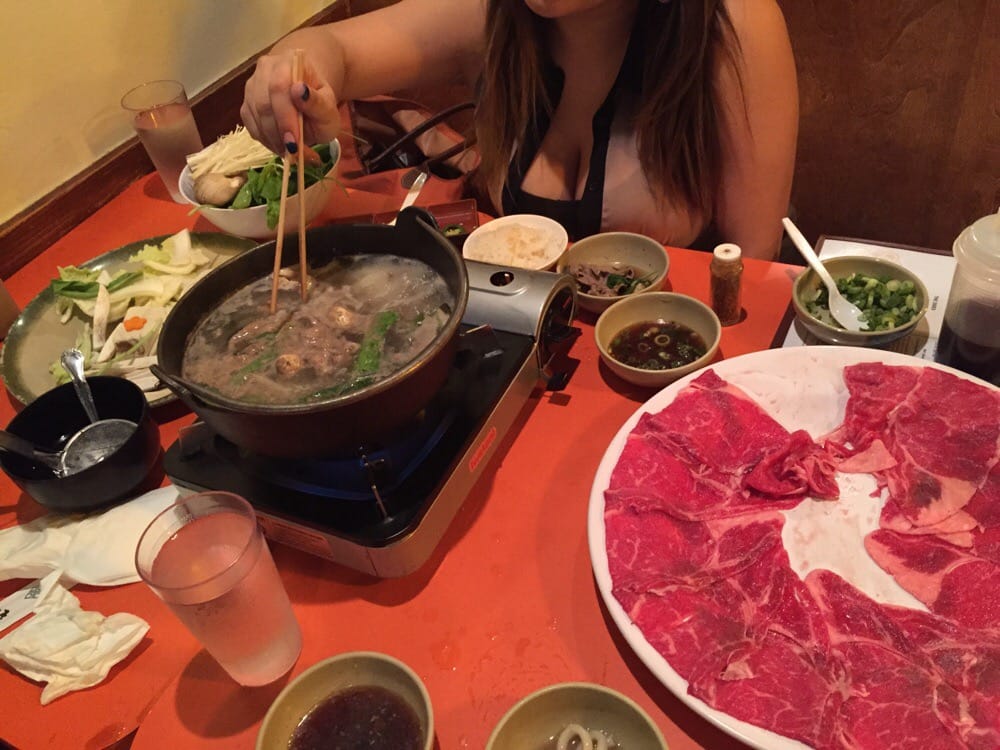 Image: Kyle B. via Yelp
Mums' signature dish was shabu shabu, the Japanese hot pot dish seen above, and Mums is considered the first San Francisco restaurant that served it. The Chronicle reports that Mums opened in 1979, and that "Isidore Tam, who started as a part-time dishwasher at Mums in 1981, worked his way up to assistant manager and eventually took over from the original owner, Shinji Makigano [in 1995]. Tam ran the business until its closure."
Mums was awarded Legacy Business status in 2019, and celebrated its 40th anniversary in January 2020.