Cow Hollow and Marina District holiday season bar-hoppers may remember a 2021 and 2022 holiday season pop-up bar called Deck The Halls, which drenched Christmas kitsch, Hanukkah camp, and ugly holiday sweater vibes all over a Lombard-and-Fillmore-Street location. Now one of the minds behind Deck the Halls has struck back with another cocktail concept rich with kitsch, as Deck the Hall co-founder Shaher Misif just opened the whimsical cocktail den Rendezvous, where your drink may be served in a bong, a box of popcorn (with popcorn garnish!), or in a honey-bear glass.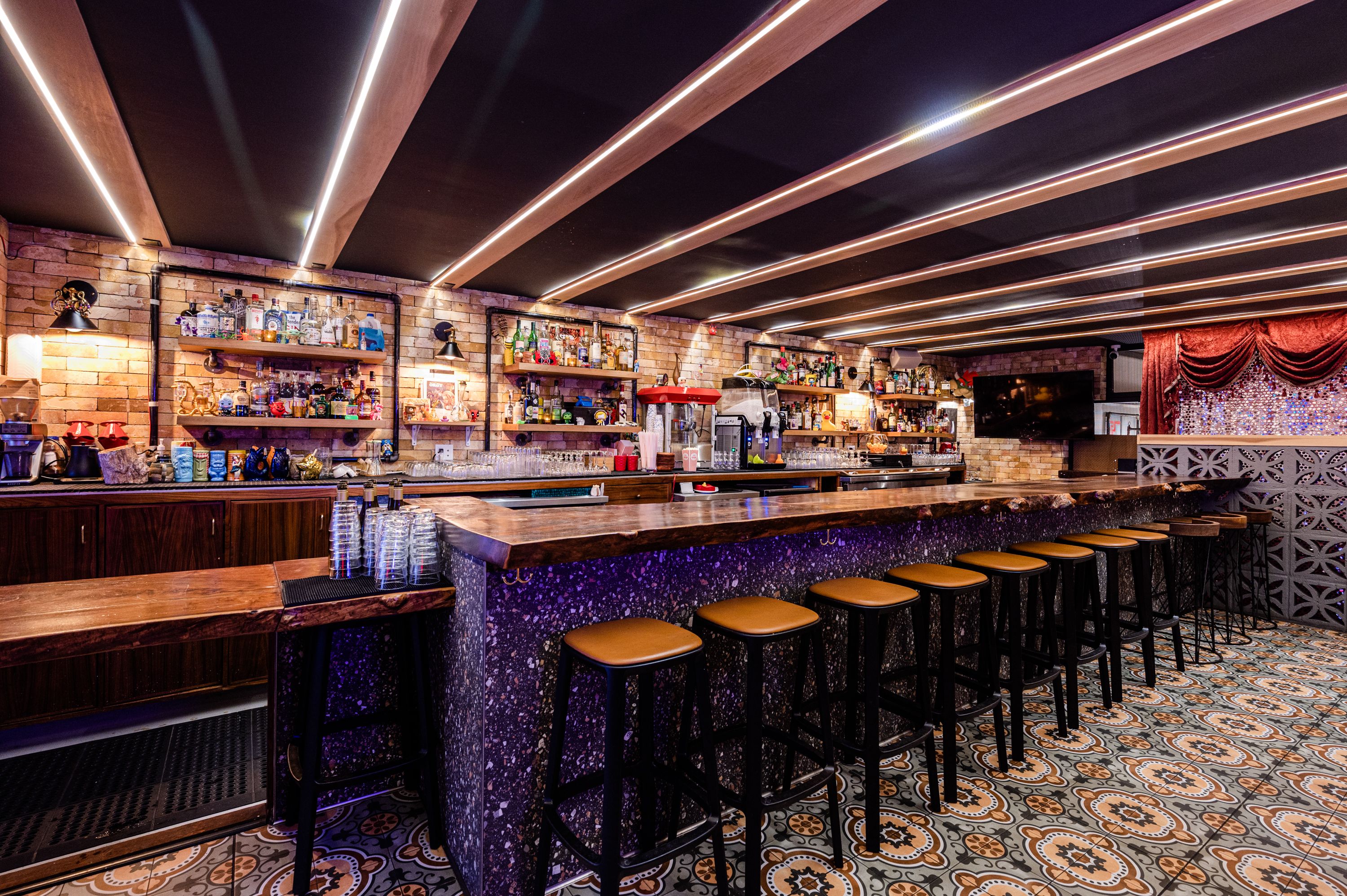 Image: Albert Law
"We invite our guests to rendezvous and enjoy our lively new cocktail bar without any pretense," Shaher Misif (PlumpJack Group, Kimpton Group) says in a press release. "We're here for a good time, maybe not a long time — so let's live it up!"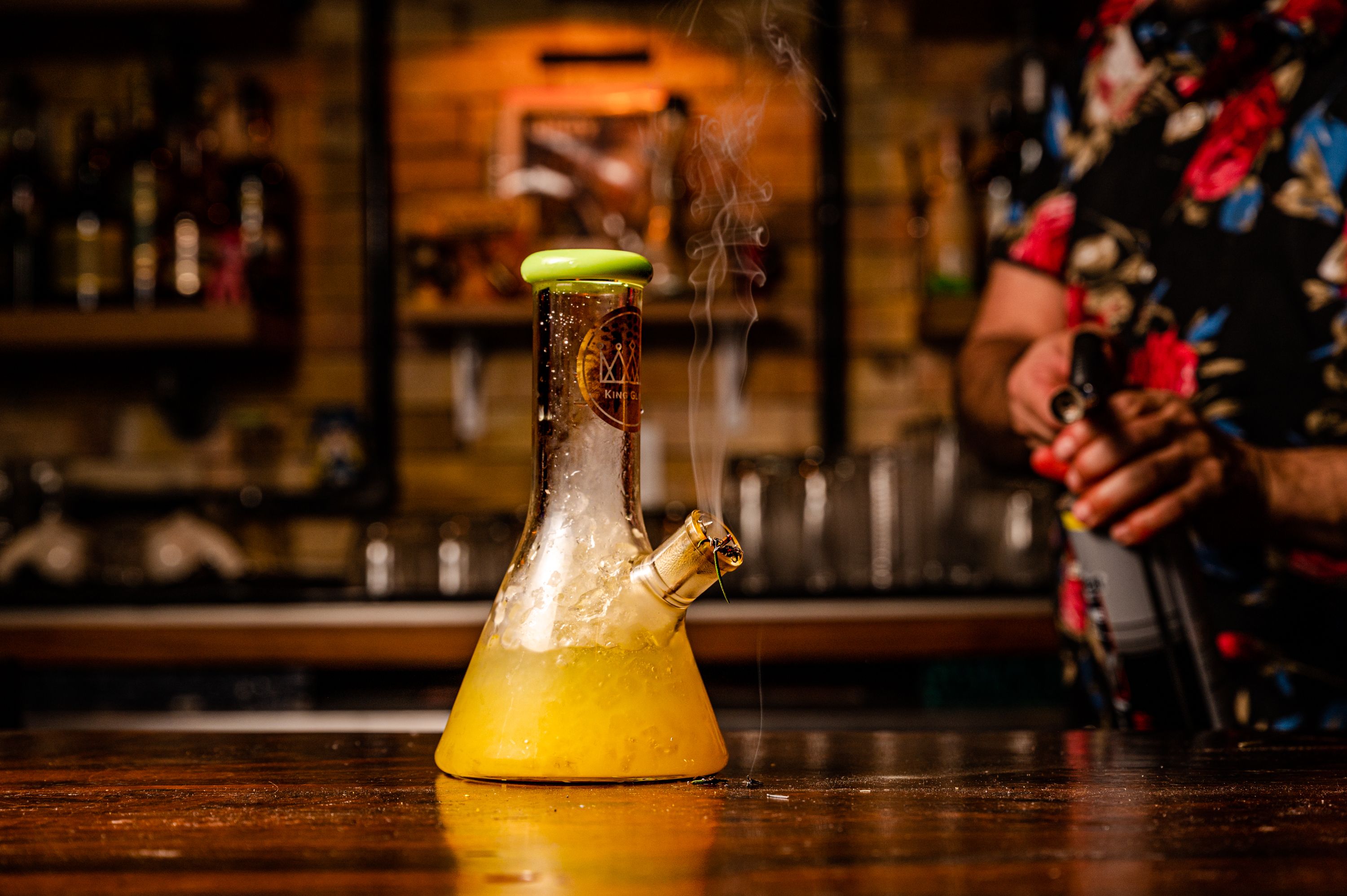 Image: Albert Law
The novelty glassware is clearly the draw at Rendezvous — and Instagram-friendly cocktail experiences like this have been all the rage for a while now.
Per the press release, "The cocktail menu at Rendezvous features spirited drinks like the infamous #DuckieRosé: rosé sangria served with a rubber duckie ($15); Netflix and Chill: butter-washed bourbon, amaro, tamarind, and elderflower soda served in a popcorn box with popcorn garnish ($17); Cubby Colada: genever, flower water, coconut cream, vanilla, pineapple slushy served in a honey bear glass ($16); Secreto Cocktail: created based on the collaboration of the imbiber's whimsy and bartenders creativity (A.Q.). Other drink options include low-proof cocktails like Sherry Amour: carbonated sherry and cranberry ($14); Espresso-tini shots ($9) and shooters like Mind Blazer: tequila, pineapple, smoke, and herbal tincture in a bong ($11). "
There's also beer and wine available, including some trendy natural and biodynamic selections like Scribe Rosé, and a range of beers including PBR cans and Trappist ales.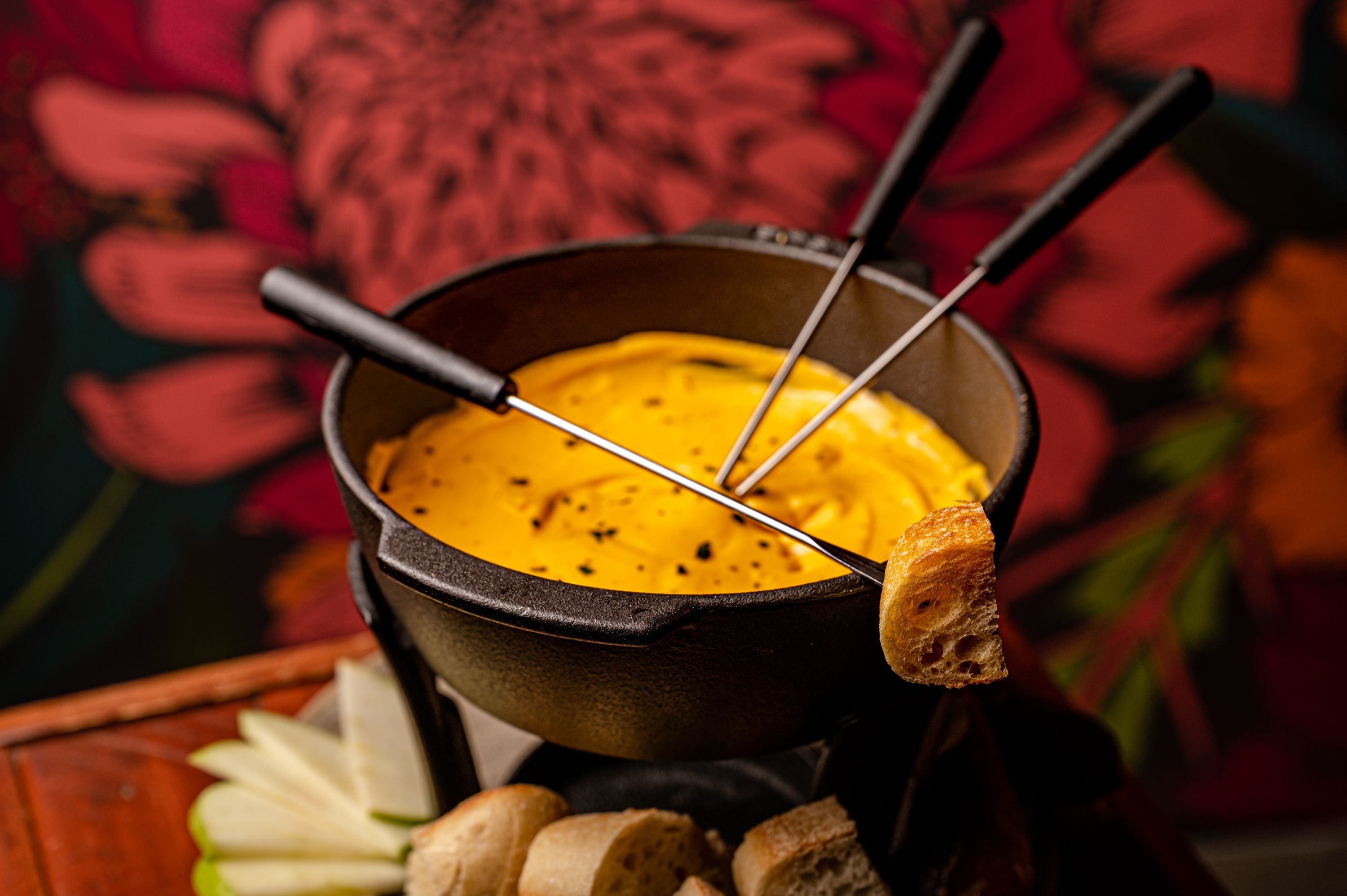 Image: Albert Law
A late-night food menu served until 11:30 p.m. includes fondue with pretzels and French bread ($16), mortadella sliders with provolone, stone ground mustard, and mayo (3 for $13 or add $5 for truffle mortadella), a seasonal vegetable crudité mezze platter served with a chickpea dip ($15) and Swedish meatballs served on a sword ($12). Rendezvous is also serving bacon-wrapped cocktail wieners with BBQ sauce ($13) or on the other end of the spectrum, a charcuterie and cheese plate ($28).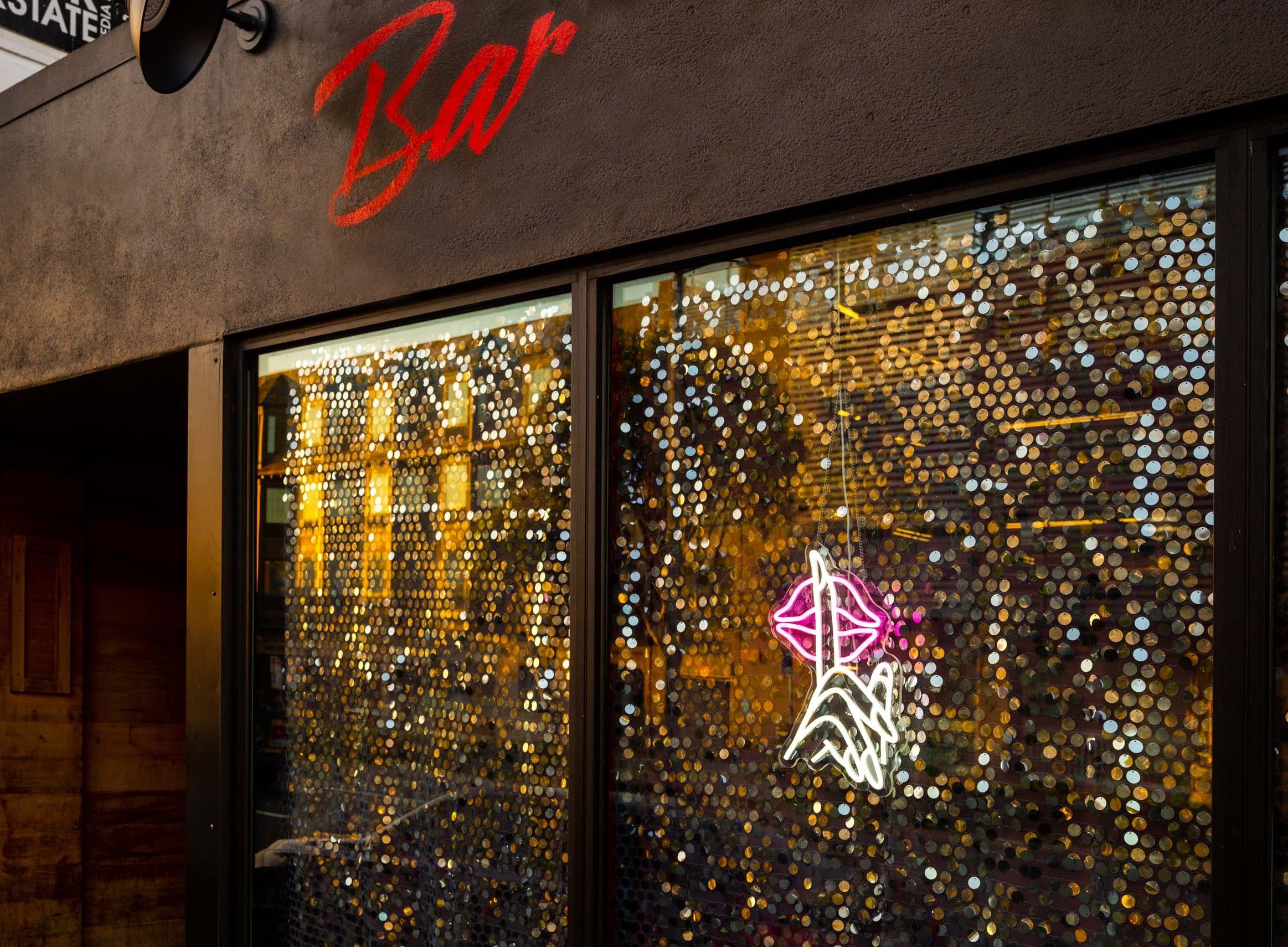 Image: Albert Law
Rendezvous opened this past Thursday, April 20, at 2030 Lombard Street (between Fillmore and Webster Streets), and is open Sunday-Thursday 5 p.m. to midnight, Friday-Saturday from 5 p.m. to 2 a.m, with food will be served nightly until 11:30 p.m.