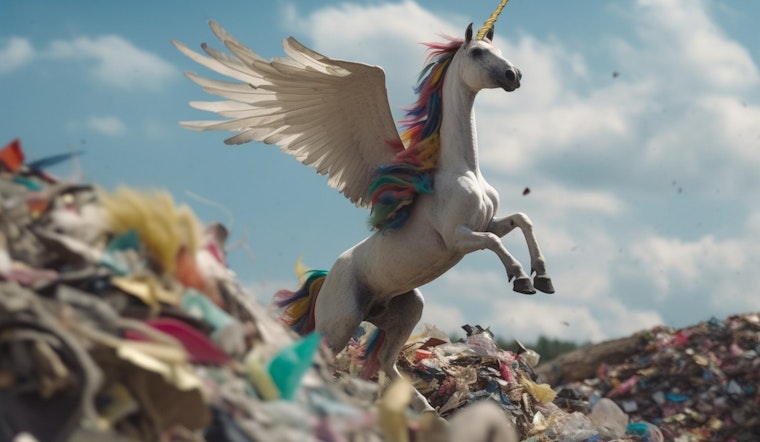 Published on June 27, 2023
The Silicon Valley startup scene can be ravenous in its pursuit of unicorn status, with companies and investors often going to extreme lengths to achieve astronomical valuations and rapid growth. However, these pursuits can sometimes end in scandal and downfall. Even among the other now-famed metoeric rises and precipitous falls that are not all that unusual in the fast-paced world of San Francisco tech startups, the recent collapse of a once-promising messaging app startup is especially brazen. IRL is now on the verge of shut down after disclosing that a staggering 95% of its users were fake. You didn't read that incorrectly. An astonishing 95% of its user base was not real, but fabricated, contrived, automated - or in simpler terms, 'bots.'
IRL – the messaging startup that soared to a valuation of $1.2 billion after raising roughly $200 million, including a Series C round led by SoftBank Vision Fund 2 – now finds itself on the brink after the startling admission that 95% of its users were not real people but bots, according to Fortune.
Last year, IRL's authenticity was called into question by employees who doubted CEO Abraham Shafi's claims of 20 million monthly active users on the app - a figure that now appears to be completely misguided, if not outright fraud, and at this point, it is unclear if he will be able to save the company from total collapse in the wake of these damning revelations, and yet he remains unfazed by the scrutiny and continues to be a vocal advocate for the company and its mission of "creating more authentic and organic communities" as stated during IRL's more hopeful days.
Following the allegations, the Securities and Exchange Commission (SEC) has launched an investigation into whether the company violated securities laws by misrepresenting its business performance to investors, and if this is indeed the case, the fallout could be catastrophic not just for IRL but for the broader startup ecosystem as well, serving as a cautionary tale for those looking to emulate the meteoric rise of so-called "unicorns" like IRL which in retrospect seem to have been built on a foundation of lies and deception, which is a sobering thought for anyone involved in this high-stakes game of blind faith and boundless ambition as reported by Entrepreneur.
Surely, the pressure to achieve growth and demonstrate value to investors can sometimes lead to the temptation to bend or even break the rules at the expense of long-term stability and credibility, as the fallout from this debacle demonstrates all too painfully for those who had pinned their hopes and dreams on IRL's success – a far cry from the lofty vision of "building WeChat for the rest of the world" that CEO Abraham Shafi once proclaimed.