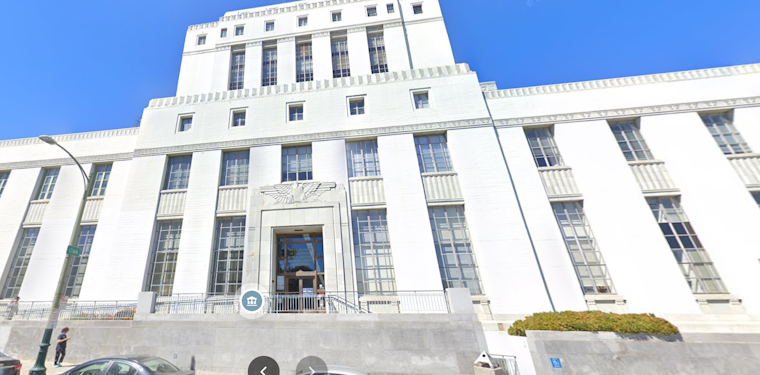 Published on June 01, 2023
In a shocking incident reported by The Berkeley Scanner earlier today, an Alameda County Superior Court judge was robbed at gunpoint just blocks away from Oakland's main courthouse. The suspects, described as three young men aged 18-22, allegedly targeted the judge for his Rolex watch and fled in a light-colored Hyundai. This event comes alongside an unfortunate backdrop of increasing crime rates affecting Oakland and its residents.
BREAKING: We've learned that an Alameda County Superior Court judge was robbed at gunpoint of his Rolex this morning just blocks from Oakland's main courthouse. Those responsible were described as three young men, 18-22, in a light-colored Hyundai.

— The Berkeley Scanner (@BerkeleyScanner) June 1, 2023
Just a few days ago, concerns surrounding crime rates were the focal point of a public safety forum held at Oakland Technical High School. North Oakland residents spoke up about feeling unsafe in their own city and demanded that the local government take action. City Council Member Dan Kalb hosted the forum in response to these concerns, with citizens voicing complaints over the rising rates of burglary and theft in neighborhoods like Rockridge and Temescal.
According to Hoodline, many at the forum criticized city officials for not doing enough to address public safety threats. With Oakland facing a staggering $360 million budget deficit, Mayor Sheng Thao seems caught between a rock and a hard place, as her proposal includes freezing vacant police officer positions and cutting back on police overtime.
However, this budget crisis isn't only affecting the police force. Local businesses are also feeling the hit, with some even choosing to no longer handle cash due to the fear of armed robberies, as reported by the San Francisco Chronicle. The surge of crime in areas such as College Avenue in the Rockridge neighborhood has transformed this commercial corridor into a hotbed of burglary activity.
During the public safety forum, residents expressed their frustration, calling for more police officers and stricter punishment for criminals, including juveniles. Oakland has recorded a 22% uptick in robberies and an 18% increase in violent crime over the past year according to Hoodline, leaving the community in a state of unrest.
While some residents demand increased police presence to combat crime, others advocate for non-police public safety programs. Protests took place outside Oakland City Hall against the proposed budget cuts to violence prevention initiatives as reported by The Oaklandside. Fear of unjust targeting and profiling of certain communities by police is a genuine concern for some community members.