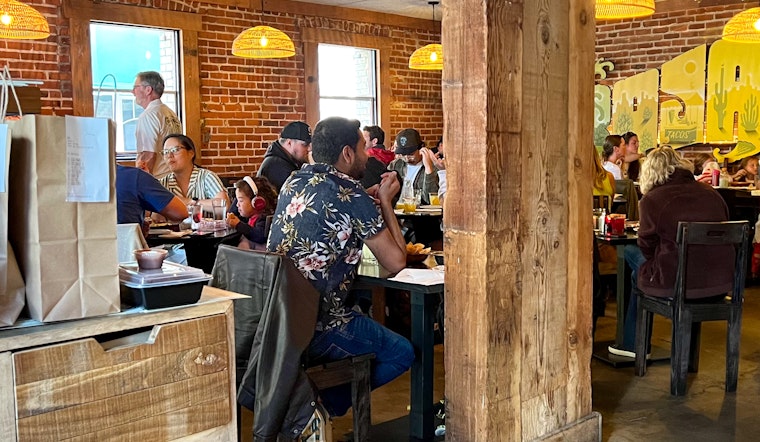 Published on June 27, 2023
After a 14-year run in North Beach, beloved Mexican eatery Don Pisto's shuttered for good last Friday. Tabblehopper's Marcia Gagliardi first confirmed that rumors of the pending closure were true after spotting a cryptic post about it on the restaurant's Instagram.
Although this was sad news for fans of Don Pisto's popular bottomless brunch and signature dishes like Puerto Nuevo-style lobster, the mood on Friday night was more upbeat than somber. Folks packed the small space located at 510 Union Street to savor their favorites one last time. While enjoying their meals, they were serenaded by a mariachi group, a special farewell treat that helped turn the restaurant's last hours into a fiesta.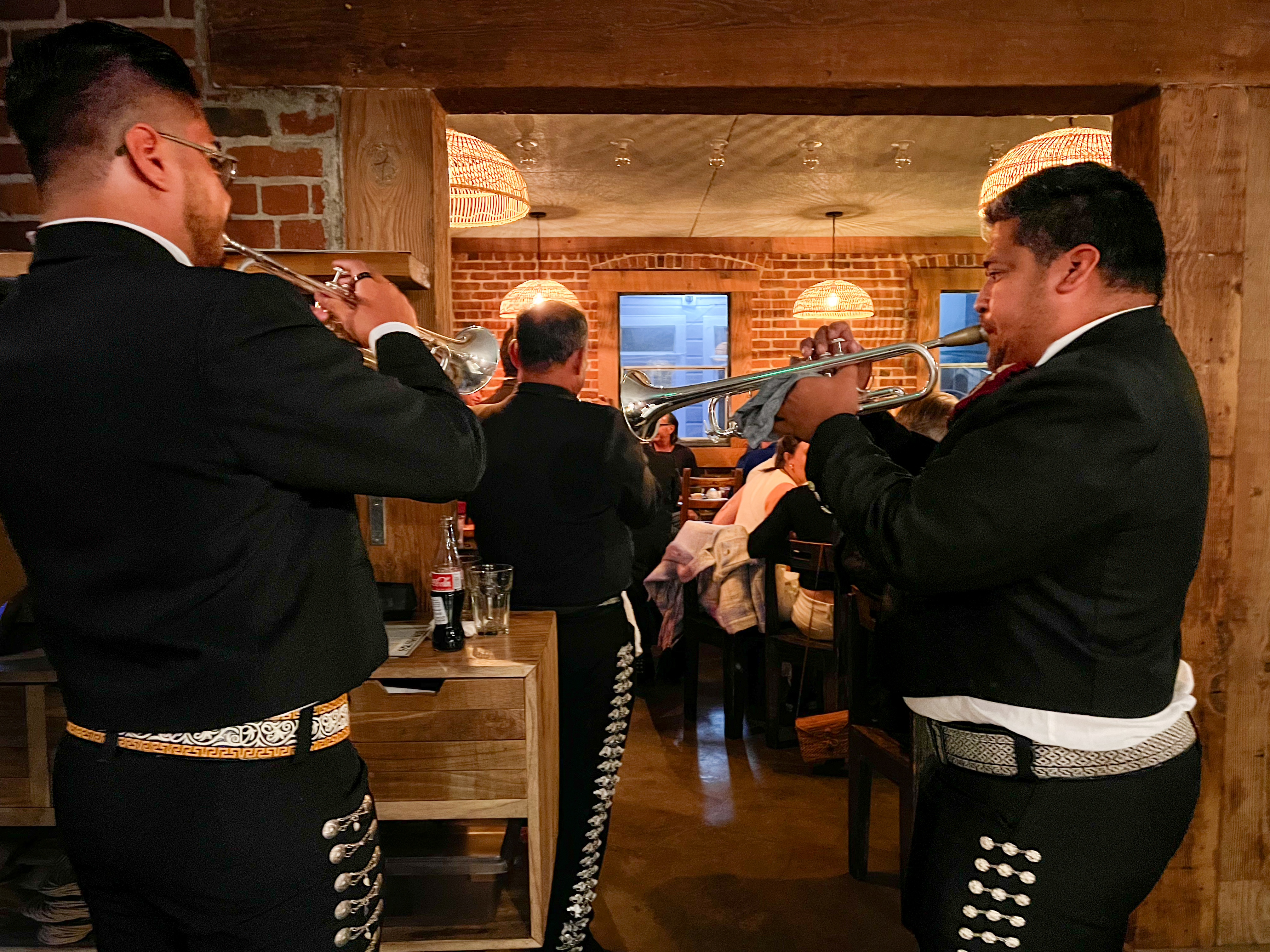 Mariachis dropped by to serenade customers enjoying a last supper at Don Pisto's. | Photo credit: Dorothy O'Donnell
Hoodline couldn't reach owner Pete Mrabe, who also owns another neighborhood favorite, Chubby Noodle, for comment about the closure. And a couple of employees working their final shifts on Friday said they didn't know why the restaurant was shutting.
"We weren't really told anything about the reasons," said one employee, who wished to remain anonymous. "We just got an email about it a month ago."
Signs posted on Don Pisto's windows also failed to provide any real answers about the closure. They simply expressed "heartfelt gratitude to all our wonderful and loyal guests, our amazing neighbors, and the incredible friends we've had the pleasure of making along the journey." And thanked "our exceptional employees." The signs also invited guests to visit the new Don Pisto's in Baja California.
According to a recent story in the San Francisco Chronicle, the south-of-the-border location will open in about 16 months. Mrabe already has a couple of other restaurants in Mexico, including a Chubby Noodle in Cabo San Lucas.