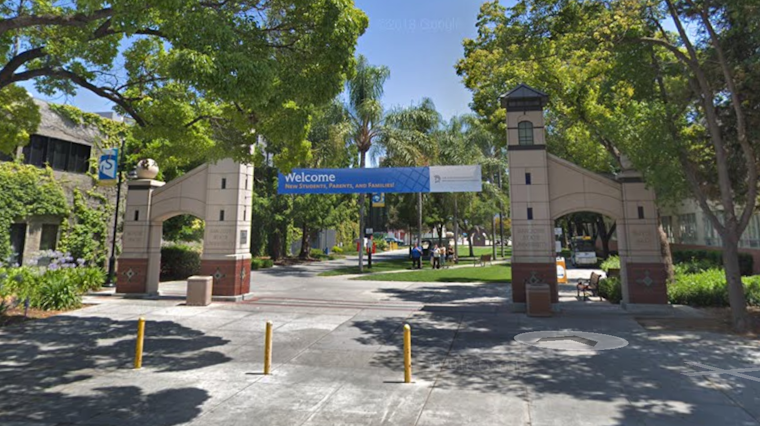 Published on June 26, 2023
In a dramatic turn of events, Prof. Elizabeth Weiss, a controversial anthropology professor at San Jose State University, has agreed to resign her position next year after reaching a settlement with the university. According to Mercury News, Prof. Weiss characterized herself as the victim of a "woke activist mob" for objecting to the repatriation of Native American remains and for posing in a photo with an ancient skull.
So happy to be back with some old friends @SJSU #anthrotwitter #archaeotwitter pic.twitter.com/l7fGrF65dh

— Elizabeth Weiss (@eweissunburied) September 18, 2021
Her resignation follows a lawsuit she filed against the university, claiming her First Amendment rights were violated when she was locked out of the school's collection of skeletal remains. Before resigning, Weiss reached an agreement with the university, allowing her to retire with full benefits at the end of the 2023-2024 school year.
Instead of working on the San Jose campus during her final year at the university, Weiss is set to become a fellow at the Heterodox Academy's Center for Academic Pluralism in New York City, as described by Weiss's lawyer, David Hoffa, in a conversation with the Art Newspaper in late 2022.
Prof. Weiss published a book in September 2020 titled "Repatriation and Erasing the Past" with James W. Springer, in which they argue that the Native American Graves Protection and Repatriation Act (NAGPRA) undermines scientific research, favoring religion over science. After its publication, she claimed the university had launched a "campaign of retaliation" against her, an accusation she included in her lawsuit against the institution. Critics from different universities expressed that Weiss and Springer's views were "antithetical to the contemporary practice of anthropology and actively harmful to Indigenous people."
Following a tweet where she held a skull with her bare hands and captioned it, "So happy to be back with some old friends," Weiss faced backlash, with the university then closing off the collection of remains to her and everyone else. Her lawyer, Hoffa, said Weiss had hoped her lawsuit would pressure the university into reopening the collection. However, it never did. Despite this, she continued speaking about her views opposing repatriation in the classroom and hosted speakers from other universities during negotiations.
Prof. Weiss's lawsuit raised questions about the relationship between academic freedom, First Amendment rights, and cultural sensitivity. In a statement, San Jose State University said both parties had "reached an agreement in which she has voluntarily submitted her resignation effective May 29, 2024, and will dismiss her lawsuit." Additionally, Dr. Weiss will remain a member of the SJSU faculty through the 2023-24 academic year, as reported by Mercury News.
While her lawsuit deals with freedom of speech, not repatriation, Prof. Weiss emphasized that she has always complied with repatriation laws, as told to the Art Newspaper. She said, "My lawsuit is not in regard to any past or planned repatriations at SJSU, but rather, the actions taken by my university for expressing my views."