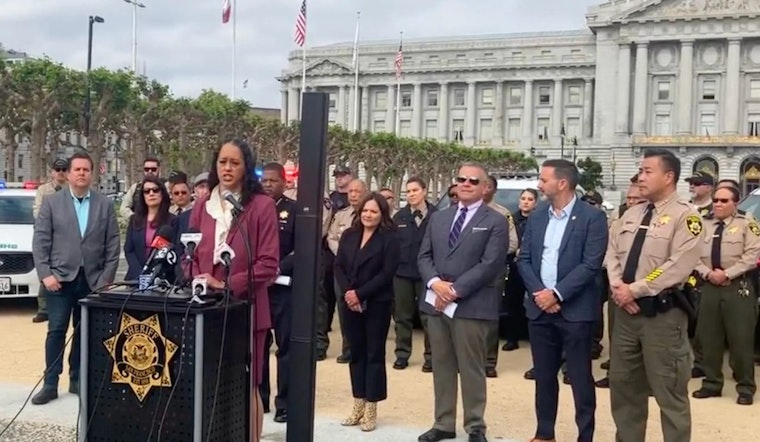 Published on July 01, 2023
DA Brooke Jenkins's months-long initiative aimed at reducing the addiction crisis in San Francisco hasn't exactly hit the mark. Her innovative approach of getting those arrested for drug-related offenses into treatment rather than sending them to jail has made only three attempts, none of which have made an appearance in court. Jenkins's self-declared "war on fentanyl" met with mixed reactions. On one hand, it faced criticism of returning to the contested "war on drug" methods. On the other hand, it was seen as a clever political tactic given the city's struggle with street conditions and growing number of overdoses, and its attempt to display compassion towards drug users.
The original plan involved grouping anyone with five drug citations into one case presented before a specialized diversion court called the Community Justice Center. However, the threshold for this "bundling" has been continually reduced, now standing at just two citations, leaving critics to label the project a failure with its continually moving goalposts.
The bottom line stays clear - San Francisco's fentanyl crisis needs effective solutions. While the city welcomes innovative approaches, they also need them to yield tangible results, something that Jenkins's diversion program hasn't managed in its ten months of operation. Continue Reading the Full Story on SFist -->