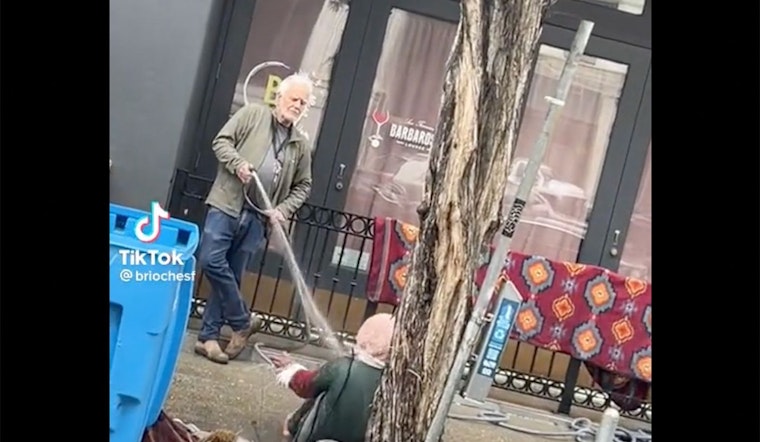 Published on July 12, 2023
The long drawn saga of that January 9 "spray seen 'round the world" concludes, as the Foster Gwin Gallery owner Shannon Collier Gwin faces the music for his misdemeanor battery charges. The incident blew up over social media when Gwin was caught in an unsettling video spraying an unhoused woman with a hose. The incident incensed millions around the globe, and as justice would have it, Gwin was later arrested and charged, initially facing possible jail time and a hefty fine.
However, Gwin lucked out with a good attorney and instead of jail time, his charges were dismissed. In line with the dismissal, he has agreed to a deal that includes 35 hours of community service. Yet, the agreement has conditions — Gwin has to pay any due restitution, obey a restraining order preventing him from contacting the victim, and avoid any form of arrest before his community service term ends. In case he defaults on these conditions, the battery charges could be reinstated.
In a statement, DA Brooke Jenkins's office referred to the diversion as a "sensible resolution to this case" and expressed hope that the experience will offer Gwin an opportunity to better comprehend and empathize with the predicament of the unhoused. Gwin's community service will take place at the Third Baptist Church, a step that followed a town hall led by Rev. Amos Brown to discuss the incident. To read the complete article visit SFist -->
Image: @briochesf via Twitter