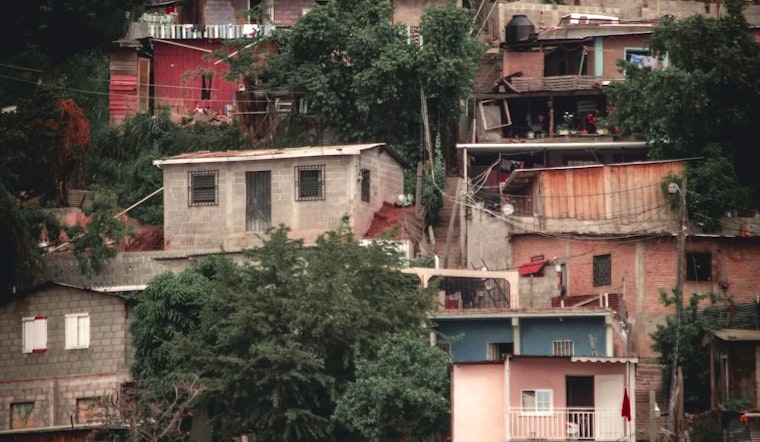 Published on July 12, 2023
San Francisco's Tenderloin district and South of Market area have been identified as the pavement-pounding playgrounds fueling an unlikely housing boom in an impoverished corner of Honduras. The San Francisco Chronicle presents a gripping investigative series revealing a spider-web of connections between Honduras' Siria Valley and the flourishing drug trade in California.
Peering into villages like El Pedernal, Orica, and El Porvenir, the Chronicle unveils the intricate web connecting these two vastly different worlds, tying drug dealers operating in San Francisco's underbelly with their roots in this impoverished Honduran region. Key to the inquiry is the story of 68-year-old Alejandro Velasquez, labeled the "OG" of drug dealers, who found fortune through peddling crack-cocaine on the streets of San Francisco after relocating from his homeland.
Velasquez's success has unintentionally painted a tantalizing portrait of quick riches for those left behind in the Siria Valley. A startling disparity emerges with dealers reportedly making $350,000 per year while villagers survive on just $8 a day. The resulting profits are visibly splayed across the Honduran towns in the form of large houses, bearing insignia of the 49ers and Warriors - logos symbolizing their connection to the land where fortunes bloom.
The Chronicle's investigation also highlights further factors leading many to the drug trade, including poverty, the complexity of acquiring legal work documentation, and San Francisco's sanctuary city status, which often results in dealers facing minor jail time and rare deportations. Multiple layers of societal, environmental, and political factors are explored as the foundation upon which this explosive drug trade sits.
It's an engrossing read that uncovers a story of how two worlds separated by thousands of miles have become tragically intertwined through a dark undercurrent. To read the complete article visit SFist -->
Photo: Carlos Zacapa