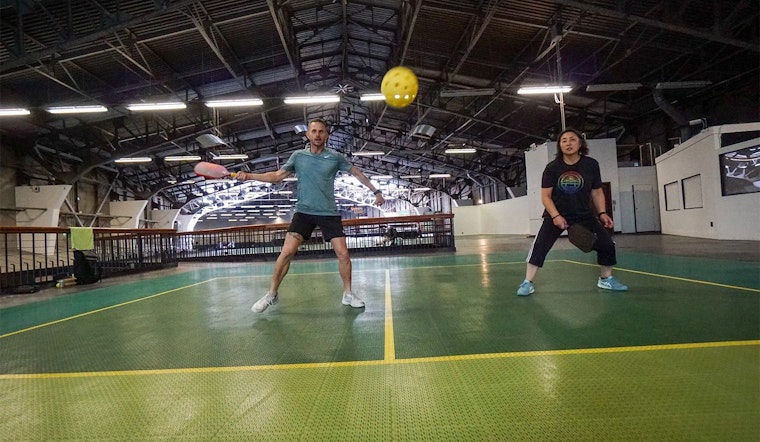 Published on July 01, 2023
Attention, pickleball enthusiasts! The Palace of Fine Arts is soon unveiling three dedicated pickleball courts, refashioned from the former Exploratorium museum space. With the city's high demand for pickleball infrastructure, it's heartening news for the community.
The announcement signifies San Francisco's Recreation and Park Department's continued efforts to expand accessibility to the inclusive sport, which now boasts 67 courts in the city, a generous leap from the meager 12 in 2018. It should be noted that the initiative is a collaborative effort by Rec & Park, Non Plus Ultra and DinkSF.
Reservations will soon open through Rec & Parks' existing reservation system. Gear up for the engaging sport which, quite like a well-cooked meatball sub, has been steadily capturing the palates—rather, paddles—of many, with 9 million enthusiasts playing it across the nation in 2022. Continue Reading the Full Story on SFist -->
Photo via DinkSF