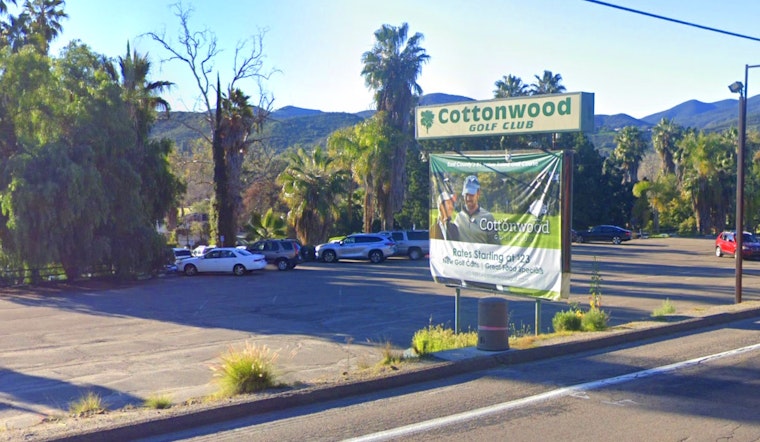 Published on July 26, 2023
The proposed Cottonwood Sand Mine, which has been in the works for five years, is still facing strong opposition from the East County community as they continue to voice concerns over negative impacts on traffic, health, and the environment in the area. According to FOX 5 San Diego, local Rancho San Diego residents gathered at a recent meeting to discuss the proposal and its potential effects on their community, which has only strengthened their determination to put a stop to the project.
The sand mine project would occupy 214 acres of the Cottonwood Golf Course, neighboring homes and a school, and involves a ten-year mining operation with an additional two years of cleanup. With the environmental impact report (EIR) process underway since February 2022, a revised EIR was recently presented that included additional changes such as a stormwater quality management plan and the need for 58 more trucks per day to transport materials, further alarming nearby residents as CBS 8 reported.
Opponents of the sand mine have expressed concerns about air and water pollution, as well as noise and traffic congestion from the proposed increase in truck traffic, with a truck estimated to pass by every 1.3 minutes or 78 seconds, according to FOX 5 San Diego. Additionally, the group Stop Cottonwood Sand Mine raises further points about health risks, such as the likelihood of valley fever caused by dust from the mine, as well as potential drinking water contamination for 200,000 residents in nearby areas.
The Cottonwood Sand Mine developers were not present at the community meeting, but a spokesperson argued for the transformation of the "defunct golf course property into permanent, preserved open space through a community-minded and phased approach." The spokesperson also highlighted the proposed environmental restoration efforts and the reimagining of the water-wasting golf course, while emphasizing that local sand supplies will help meet the increasing demand in the San Diego region's housing and infrastructure construction costs.
Despite the developers' efforts to frame the proposal as beneficial to the community, opponents remain unconvinced of the projected merits and continue to fight against the project that they believe will bring a plethora of negative impacts to their residences, health, and environment. With the environmental review process underway and expected to conclude sometime next year, the fate of the Cottonwood Sand Mine hangs in the balance as the tug of war between opposing community members and developers rages on. In the meantime, residents have until August 21 at 4 p.m. to voice their opinions and provide public input on the proposal.