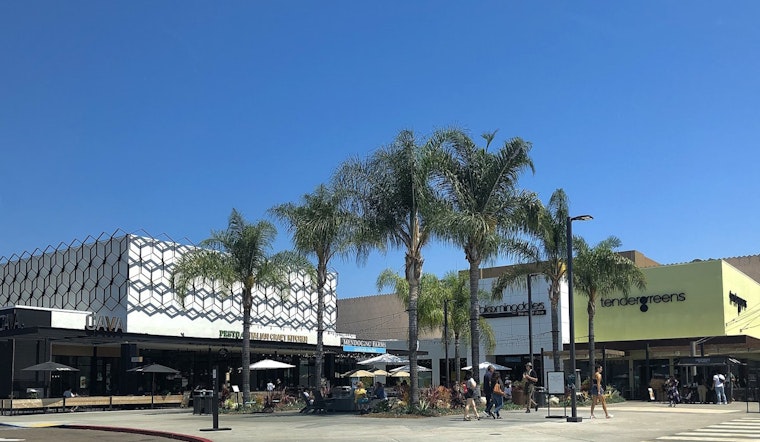 Published on July 22, 2023
The Westfield Mission Valley Shopping Center in San Diego has been reportedly sold to two separate developers for an astounding $290 million, signaling a major change in the city's retail landscape, a sharp contrast to the situation at San Francisco's Westfield mall which faces an uncertain future as reported by Hoodline San Francisco.
While Los Angeles-based Lowe and Colorado's Real Capital Solutions have announced their acquisition of San Diego's Westfield Mission Valley malls with ambitious plans to reposition the property into a walkable, transit-oriented mixed-use village as mentioned by CBS8, San Francisco's Westfield mall faces a murkier future, with the company reportedly ceasing payments on a $558 million loan and opting to transfer control of the property to its lender
San Diego's Westfield Mission Valley mall, built in the 1960s, currently houses approximately 73 shops and restaurants with Lowe looking to revamp the property into a more inviting space featuring increased public spaces and outdoor dining options according to ABC 10. Meanwhile, San Francisco's retail landscape is plagued with closures, such as the 312,000-square-foot Nordstrom at Westfield mall, which announced plans to shut its doors once its lease expires later this year.
The contrasting destinies of these two Westfield properties reflect the wider issues faced by commercial real estate in their respective cities: while San Diego's shopping malls are being rejuvenated with ambitious, future-forward plans, San Francisco's retail sector is grappling with the effects of remote work, a decrease in tourism, and safety concerns.
The recent closure of a Whole Foods Market in San Francisco due to safety concerns and an increase in crime as highlighted in a New York Times article further stresses the difficulties faced by even the most well-established brands in the city's turbulent retail environment. San Francisco's office market closed 2022 with a staggering 32.1% vacancy rate and a record negative absorption of over 4.5 million square feet per a market report from Crexi, leaving the city with significant challenges to overcome in order to revive its commercial sector.
Despite the sobering outlook for San Francisco's retail scene, however, some remain optimistic about the city's future. Venture capital firm president Garry Tan of Y Combinator sees the potential for San Francisco to rebound, citing its history of resilience in the face of adversity as stated in a New York Times interview. Additionally, Mayor London Breed is taking proactive steps to address the city's homelessness and drug dealing problems by pushing for new housing developments and improved access to mental illness treatments, indicating a commitment to revitalizing the city in the wake of the pandemic.
As the fates of these Westfield malls diverge, the impact on their respective cities remains to be seen, with San Diego's mixed-use village development offering a dynamic view into the future of urban retail environments, while San Francisco grapples with the massive impact of recent rapid changes to its once-thriving downtown. The challenges faced by each city will undoubtedly require adaptation, innovation, and a spirit of resilience as they forge new paths through the uncertainties of a post-pandemic world.