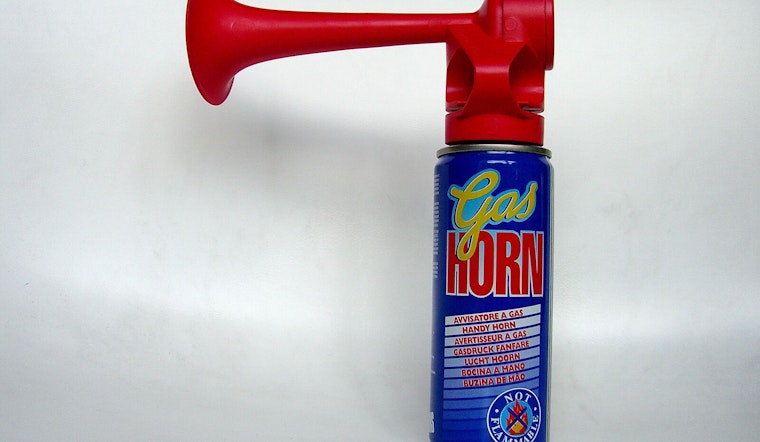 Published on August 09, 2023
Police in Oakland, California, now suggest residents carry air horns to deter criminals, an alarming indication of the escalating crime rates plaguing the city. This new approach coincides with local law enforcement urging citizens to add security bars to their doors and windows as reported by CNN.
Oakland has experienced a startling 41% increase in burglaries and a 20% increase in robberies, causing alarm among residents and the police. Some attribute the crime surge to conditions like understaffed law enforcement, failed leadership, and pro-criminal policies.
NAACP Oakland Branch President Cynthia Adams and Oakland pastor Bishop Bob Jackson have urged elected leaders to address the public safety crisis via CNN. In a letter released in late July, they called on officials to "unite and declare a state of emergency," accusing them of "failed leadership" that has allowed criminals to flourish.
The Alameda County District Attorney's Office, led by DA Pamela Price, defended its efforts to combat the crime surge, expressing disappointment in the NAACP's statements. Price's funding from leftist megadonor George Soros and her track record in office have been criticized, with detractors stating that pro-criminal policies contribute to the crime surge.
With an understaffed Oakland Police Department, currently onlyemploying 715 officers, the Oakland Police Officers' Association suggests a need for closer to 1,200 based on the city's population and call volume. Oakland Mayor Sheng Thao acknowledged the problem, stating that the city has tried to make the area safer but needs to do more.
As the debate over public safety continues, Oakland's residents must face the disquieting reality that air horns are now considered a viable means of self-protection.