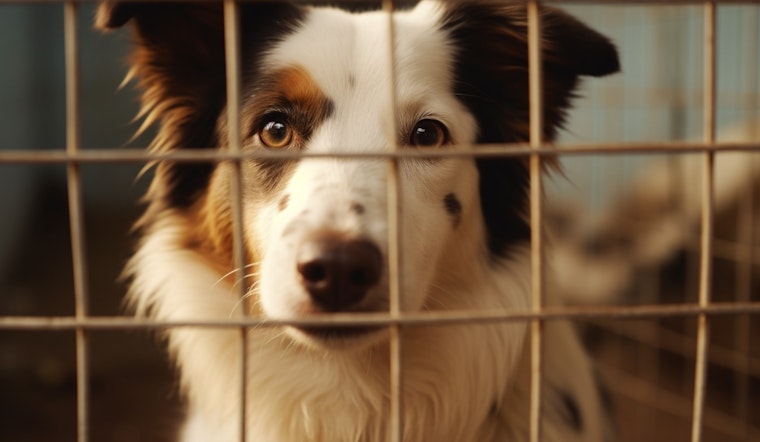 Published on August 01, 2023
San Diego County's Department of Animal Services has announced that it will be waiving pet adoption fees for all animals throughout the month of August as part of the national "Clear the Shelters" campaign, according to a Times of San Diego. This move comes as a response to the recent overcrowding crisis faced by animal shelters in the county, and the adoption fees waiver aims to encourage more people to adopt pets in need and make space for other animals.
The overcrowding problem has been particularly severe for kittens, as the San Diego Humane Society (SDHS) shelters have seen their daily average number of kittens in care increase by 53% compared to July 2022, as we reported here on Hoodline earlier this month. While the SDHS recently flew 27 kittens to Portland, Oregon, to find new homes, as many as 1,000 kittens remain behind, still in need of loving families. The decision to waive adoption fees for the month of August is a further step to address this critical issue.
Shelters participating in the Clear the Shelters campaign since 2016 have adopted out 644 pets, with 302 of those adoptions happening last year, as another County News Center article reveals. In total, the campaign has helped more than 860,000 pets find new homes across the United States since 2015. The adoption fee waivers provided as part of this campaign not only makes the adoption process more accessible, but it also eases the overcrowding concerns faced by shelters like those in San Diego County.
All pets adopted during August under this initiative will receive necessary services, including spaying or neutering, vaccinations, microchipping, and a one-year license for dogs in the service area, as described by County News Center articles. Potential adopters are encouraged to visit the San Diego County Department of Animal Services' adoption page to browse through the available animals and make first, second, and third choices for pets they wish to adopt.
Adoption walk-in hours are between 1 to 4 p.m. from Tuesday through Friday and between 10 a.m. to 4 p.m. on Saturday and Sunday. The shelters participating in this campaign are the South Shelter at 5821 Sweetwater Road in Bonita and the North Shelter at 2481 Palomar Airport Road in Carlsbad.
Next to adopting, animal fostering is another alternative for animal lovers who cannot commit to permanent adoption but wish to make a difference. Fostering an animal provides temporary care for pets in need and helps acclimate them to a home environment, as well as socializing them with other people and animals. It ultimately improves their chance of finding a forever home. Through efforts like Clear the Shelters, waived adoption fees, and animal fostering, the San Diego County Department of Animal Services hopes to protect the health, safety, and welfare of both people and animals in the region, and they strive towards a safe and thriving community for all.