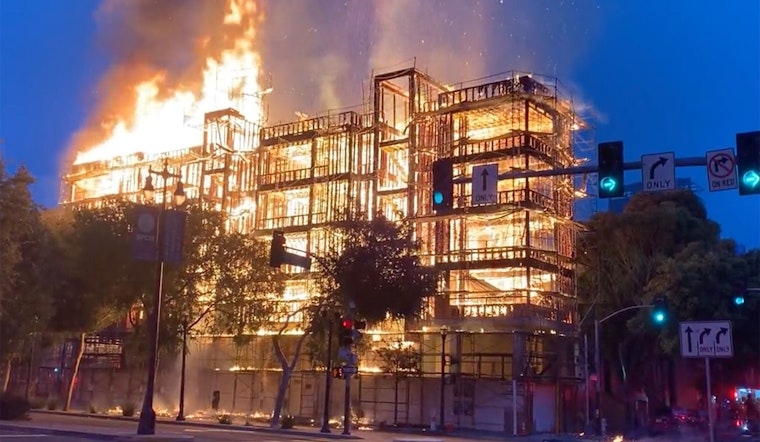 Published on August 02, 2023
On Tuesday morning, a disastrous four-alarm fire erupted at a construction site in Octavia Boulevard, causing significant damage to neighboring buildings and leaving at least eight residents displaced. Now, the Hayes Valley Neighborhood Association accuses the city of ignoring their previous warnings regarding homeless encampments and fires in the area, citing a letter they sent to city officials back in May.
As the investigation into the cause of the fire continues, both residents and city officials attempt to navigate the challenges and dangers presented by homeless encampments throughout the city. Read more on SFist.