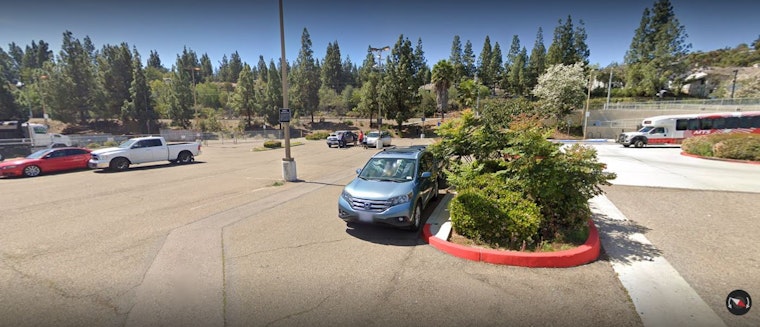 Published on August 29, 2023
On Monday, a dog lost its life after being left in a hot car for hours at the Spring Street parking lot near the city's trolley station. Despite the valiant efforts of rescuers, the rising heat wave that struck the region proved to be too much for the neglected canine, leading to a distressing scene and an ongoing investigation into the circumstances and the owner of the car and dog, according to NBC San Diego.
According to the ASPCA, a car's interior can reach 120 degrees in just 30 minutes after being left in the sun on an 85-degree day, posing a significant danger to any living being trapped inside.
The incident began when the driver of a Volkswagen parked the vehicle at the Spring Street parking lot shortly before 2 p.m. on a hot day and proceeded to walk away.
At around 4:30 p.m., nearly two hours after the dog was left inside the car, Metropolitan Transit System security and the K-9 unit fought against time to try and save the canine caught in a man-made oven. Despite their life-saving efforts, the dog eventually succumbed to the scalding environment enclosed within the car, with the La Mesa Police Department and the San Diego Humane Society's law enforcement arm soon joining the scene and launching an investigation into this tragedy.
Last year, the San Diego Humane Society received 533 calls pertaining to pets left in hot cars, NBC San Diego reported.