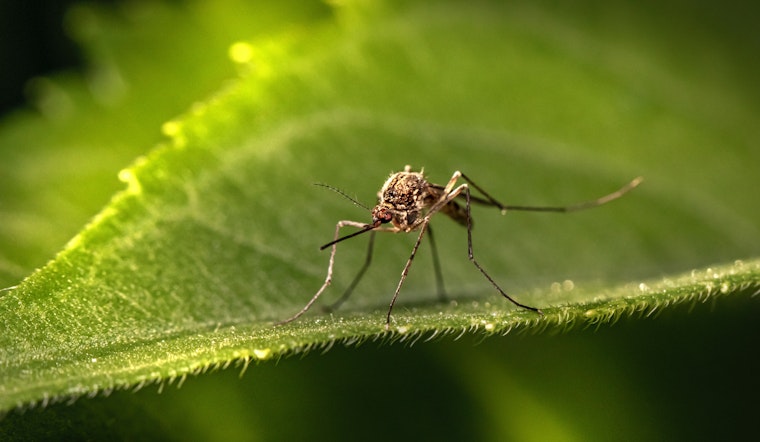 Published on August 01, 2023
In response to the discovery of West Nile virus-positive mosquitoes in San Jose and Milpitas, the Santa Clara County Vector Control District has initiated truck-mounted insecticide treatments to control and kill adult mosquitoes in the affected areas, according to Mercury News. The insects were found in the 95035 and 95134 ZIP codes, prompting actions to protect locals from the dangerous virus.
The Vector Control District had previously planned to use Zenivex, an insecticide targeting adult mosquitoes, to treat a limited area bordered by Dixon Landing Road, Firethorn Street, Buskirk Street, and Levin Street to the north; Levin Street, Gross Street, Gosser Street, Greathouse Drive, and Diel Drive to the east; and Rancho Higuera Road, Garcia Court, Sudbury Drive, Summerwind Drive, and California Circle to the south and west, as per Santa Clara County's news release.
(Santa Clara County)
Residents are not required to relocate during the operation, which poses minimal risk when applied by a licensed professional. However, those wishing to take extra precautions can remain indoors with windows and doors shut while the process is underway, as the treatments are expected to last about four hours.
West Nile virus cases typically increase during the summer and early fall, as mosquitoes thrive in warmer weather. Since its arrival in California in 2003, West Nile has infected over 7,000 people and caused nearly 400 deaths. In 2022, there were 15 West Nile-related deaths. The virus can cause fever, headaches, body aches, and in severe cases, significant neurological damage or death. Individuals with certain medical conditions, such as diabetes, high blood pressure, kidney disease, and cancer, are most at risk for complications.
Locals can assist in mitigating the spread of West Nile virus by draining or dumping standing water, limiting outdoor activity during dusk and dawn when mosquitoes are most active, and promptly reporting any sightings of potential mosquito-breeding areas to the County of Santa Clara Vector Control District. You can reach the District office at (408) 918-4770 or submit an online service request at their official website.