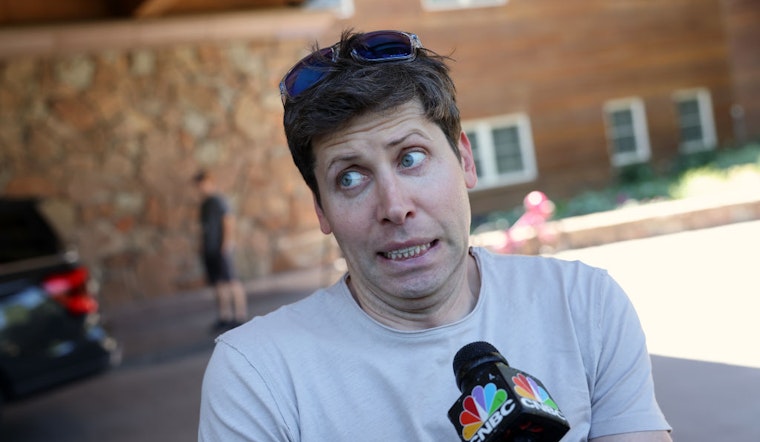 Published on November 19, 2023
The board of OpenAI is said to currently be in talks with recently ousted CEO, Sam Altman, hinting at a potential return after only days away from the job. Following his surprise dismissal last Friday, Altman is supposedly "ambivalent" about the prospect of returning, a comeback that hinges on substantial changes in governance. Beside Altman's departure, the company has also lost its president and former board chairman, Greg Brockman along with a number of senior researchers.
New reports suggest that Altman and others loyal to the suddenly ousted CEO have had discussions about starting a new AI venture that would surely pull members of the OpenAI team to the new entity. Reuters reports that Khosla Ventures, which was an early backer of OpenAI, expressed their desire for Altman to return, but added that they, "will back him in whatever he does next."
Considering the rapidly advancing position of the company's ChatGPT, successors to these leading roles could carry great implications for OpenAI. The dismissal of Altman suggests internal discord, pointing to a possible incongruence between the research and product divisions of the company. This speculation comes from multiple sources as reported by The Verge.
Altman's dismissal was reportedly the outcome of a board review, which raised internal doubts about his board relations, as we reported here on Hoodline SF on Friday. Post Altman's departure, the company appointed Chief Technology Officer Mira Murati as interim CEO while they continue their search for a more permanent replacement.
Altman's unexpected termination and uncertain future has raised questions about OpenAI's direction. There is considerable speculation regarding the steps he could pursue next, potentially including founding a new company along with Greg Brockman.
Microsoft, OpenAI's significant investor, reiterated its dedication to the partnership in light of Altman's dismissal. Neither Microsoft nor other stakeholders were able to provide early commentary or were notified prior to Altman's dismissal, suggesting potential internal conflicts within the firm, according to The Verge.
Unlike conventional corporate boards, the OpenAI board - consisting of Ilya Sutskever, Quora CEO Adam D'Angelo, ex-CEO of GeoSim Systems Tasha McCauley, and Helen Toner, the director of strategy at Georgetown's Center for Security and Emerging Technology - hold a unique responsibility. They strive to achieve "broad benefit" in artificial general intelligence (AGI), rather than simply maximizing shareholder gains. Resulting from this, none of these members own any equity within OpenAI itself.
While it's unclear whether Sam Altman will resume his role as CEO of OpenAI, his influence on the company and the larger AI landscape is significant. The developments at OpenAI, including potential shifts in leadership, may catalyze new advancements - for better or for worse - in artificial intelligence.